The Living Vs The cost of living

Life keeps on getting interesting on a daily basis, especially with the looks of things, the economy structure nowadays is definitely becoming so hard, especially for countries whose economy is definitely finding it hard to survive.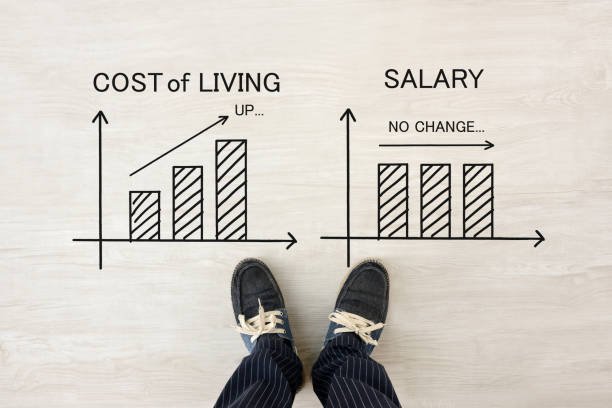 African countries are certainly on the front head here, because the cost of living is definitely not easy at times, many individuals now don't even think about saving anymore, but having something to eat and survive is definitely one major focus right now.
The living is definitely in a war with the cost of living as having something to survive is definitely becoming harder and harder day by day, a lot of things are definitely attached to this hard cost of living, especially looking at how bad some county's economy are, its citizens do have it hard to survive
Despite all the effort put in place by some individuals in some certain parts of the countries to actually live a life of ease, but there are numerous things that are making life hard and unease for this set of individuals or citizens on a daily basis.
We all hope the cost of living could come with ease, but the more we hope for a better cost of living, the more things keep on getting worse on a daily basis, now it is presently a war between the cost of living and the living.
To me, I sincerely see that there are a lot of things or circumstances attached to the hard cost of living.
Bad Economy
The bad economy in some certain parts of the world is certainly making things hard these days, rise of inflation, especially when it comes to hike in price of goods and services, is definitely making things so bad.
People now find it hard to afford good's and services as a result, of inflation's in the economy.
Unemployment rate
Lack of Jobs too as indeed added to the hard cost of living in our society today, getting a well sustainable job to maintain living is certainly hard today in our society, the cost of living is gradually getting harder on a daily basis because there are limited Job in the society too in the society, with this there are numerous homeless people finding it hard to get shelter on daily basis.
Bad Government
This is absolutely one major cause of hardship right now in the economy, bad government and lack of fairness to citizens as definitely make life hard in some parts of the world.
The unfairness in the political part is absolutely making things hard for citizens to cope with life generally.
It's more important that a lot of things needs to be done to ease the cost of living right now the society, having good infrastructure and other good amenities are definitely one step in giving citizen's the best life they all deserve.
---
---