The Steem News @ 21 February 2020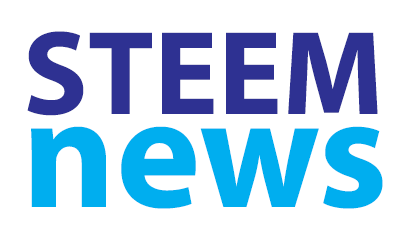 Steem Power Up Day #11 is coming up on 1 March - a great day to power up!
Also in this edition there is news and updates about Splinterlands & SILICA:Nexus, Steempeak, 3Speak, and Holybread.
And there are more additions to the Diary Dates section as well as regular updates on the Steem Foundation and the Steem Proposal System, another Featured Contest, and an expanded Community Watch with many new communities to check out.
---
---
1. Steem Power Up Day #11 - Sunday 1 March
With a large volume of power downs initiated after last week's purchase of Steemit Inc by @justinsunsteemit, this coming Steem Power Up Day is going to be even more important.
SPUD #11, initiated and organised by @streetstyle, takes place on the first day of each month. The purpose of the event is to encourage people to power up liquid STEEM, and to halt power downs.
SPUD #11 has around 16,000 SP in prizes, sponsored by @xpilar and others...
---
---
---
Is Your Community up for the 10,000 SP Challenge...?
---
---
---
2. Splinterlands partners with SILICA:Nexus
@splinterlands has entered into a partnership with SILICA:Nexus who produce the world's first blockchain-based digital vending machine...
---
---
3. New Steempeak features walk through
@jarvie has released a video walk through of all the new @Steempeak features...
---
---
4. 3Speak excited about Steem Tron collaboration
@threespeak have published a statement giving their views on the recently announced partnership between Steem and Tron.
We believe that this mutually beneficial partnership between TRON & Steemit Inc. will prove to be fruitful going forwards for the Steem blockchain. We would like to reassure the STEEM community that this change, although difficult to understand at the present time is going to be a win-win for all of us.
3Speak is offering free Steem accounts to TRX holders, they have added TRX donations to live stream Super Chats, and will soon be adding a TRON wallet...
---
---
5. Holybread Buyback changes
RPG game @holybread are changing their buyback system for their Breadcrumb tokens to a daily rather weekly happening...
---
---
Steem Proposal System update
The Steem Proposal System (SPS) today has a daily funding budget available of approximately 2628 SBD.
There are now 8 proposals receiving funding from the SPS - @yabapmatt (Steem Keychain), @netuoso (Vessel Desktop Wallet), @anyx (API infrastructure), @thecryptodrive (Power Down reduction), @thecryptodrive (SBD Potato Top Up), @howo (SMT testing), @steemonboarding (Steem Onboarding) and @thecryptodrive (anti - Power Down reduction).
These successful proposals are currently receiving a total of 797 SBD per day from the SPS...
---
One of the organisers of this summer's BLOCK Party @enginewitty has posted a reminder about the SPS proposal looking for funding to support people wanting to go to the event...
---
---
Steem Foundation update
The Steem Foundation has issued a statement confirming it position in light of the recent sale of Steemit Inc to the Tron Foundation.
The Board looks forward to finding ways to work with the Tron Foundation in furthering our mission to the benefit of the Steem ecosystem.
Justin Sun has stated a desire to invest more into marketing Steem and supporting its growth and development. We're very interested in seeing this happen.
Our goal as an entity is as always to support the vision of the decentralized Steem Blockchain and its ecosystem. We are 100% committed to the Steem Community and its stability, autonomy, and prosperity...
---
The Steem Alliance Community Foundation @steemalliance have released the minutes of their last two meetings attended by @shadowspub, @phage93, @alexvan, @guiltyparties, @transisto, @aggroed and @inthenow...
Their next meeting is scheduled for Wednesday 26 February 2020.
---
The Steem Foundation is holding a Marketing Forum to discuss its new website...
---
---
Community Watch
The new Communities on Steem are appearing at a furious pace. Here are just a few found today...
---
There are also a number of useful instructional how-to posts coming out including these from @gadrian and @simplifylife...
---
---
Contest of the Day
Nonsense Writing Contest
Submit a piece of nonsense writing, poetry or prose. MAXUV tokens to be won. Organised by @rycharde...
---
For a list of all the current contests on Steem check out this new list from @pennsif...
If you know of any current contests missing from the list leave a comment for @pennsif or message him on Discord @Pennsif#9921.
---
---
Dates for your Diary...
---
For a full list of Steem Meetups and Events...
---
Sunday 23 February - Steem Foundation Marketing Forum
Hosted by @shadowspub and @aggroed in the Ramble Discord Channel...
---
Tuesday 25 February - The Steeming Pile, Vimm.TV
@johnspalding's live streamed open broadcast 'The Steeming Pile' is back, with new co-host @pennsif...
The recording of the last edition of 'The Steeming Pile' is now available...
---
Wednesday 26 February - Steem Philippines Weekly Meetup
Meetings every Wednesday in Davao City organised by @chrisrice and @steem-ph...
---
Thursday 27 February - Adelaide Monthly Steem Meetup
Organised by @mattclarke, 6pm local time at The Jade Monkey, Flinders Street, Central Business District, Adelaide.
---
Saturday 29 February - Steem Meetup in Graz
Meetup in Graz, Austria. Organised by @reiseamateur
---
Friday 6 March - SoCal Steem Meetup
For Steemians in Southern California. Organised by @socalsteemit at Taco Surf...
---
Saturday 25 April - SteemCampUK #3
Organised by @shanibeer and @lloyddavis in Leicester...
---
Friday 15 - Sunday 17 May - DTube Forum 2020
Organised by @hauptmann, @artakush, @greencross, @sergiomendes and @tibfox in Hamburg, Germany...
---
Saturday 20 June - Steem Canna Fest 2
Organised by @canna-curate in Portland, Oregon...
---
Tuesday 23 June - Sunday 28 June - The BLOCK Party, USA
The second annual BLOCK Party being organised by @enginewitty, @bluefinstudios and @dreemsteem. It has now been confirmed that the event will take place in Olcott, NY...
@bluefinstudios is also organising a Steem Summit at The BLOCK Party...
---
Friday 26 June - Sunday 28 June - JAHMFest2020, Jamaica
Organised by @donald.porter and the @ReggaeSteem team...
---
---
Follow @penguinpablo & @steem-data for more statistics.
---
---
This is #265 (21 Feb '20) of this daily news service.
---
---
[ graphics by @pennsif ]
---
---