DINKUM: Obtaining my Mining and Lumberjack License | Gameplay relajante - Survival [ESP - ENG]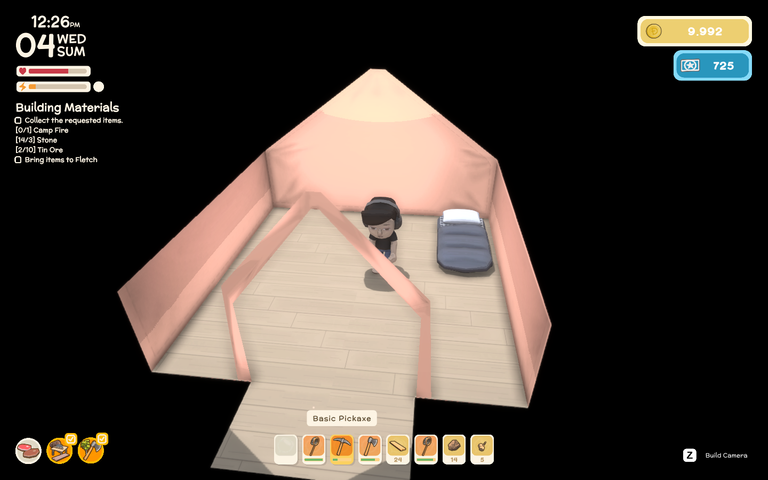 ---
You can read in English below



El post que verás a continuación debió de estar publicado hace dos días, pero estaba algo desanimado ya que se me habían dañado mis audífonos. Por alguna razón mi flujo de trabajo mejora cuando escucho música, me enfoco mucho más en lo que hago si estoy en Spotify, así que estos días he intentado repararlos y lo logré, aunque ya compré unos audífonos nuevos que deberían de llegar mañana.
Dinkum es un juego del que ya he hablado, un juego algo costoso en algunas regiones, aunque en otras es bastante barato. Yo pude conseguirlo a un precio bastante bueno en Steam, así que he podido disfrutarlo.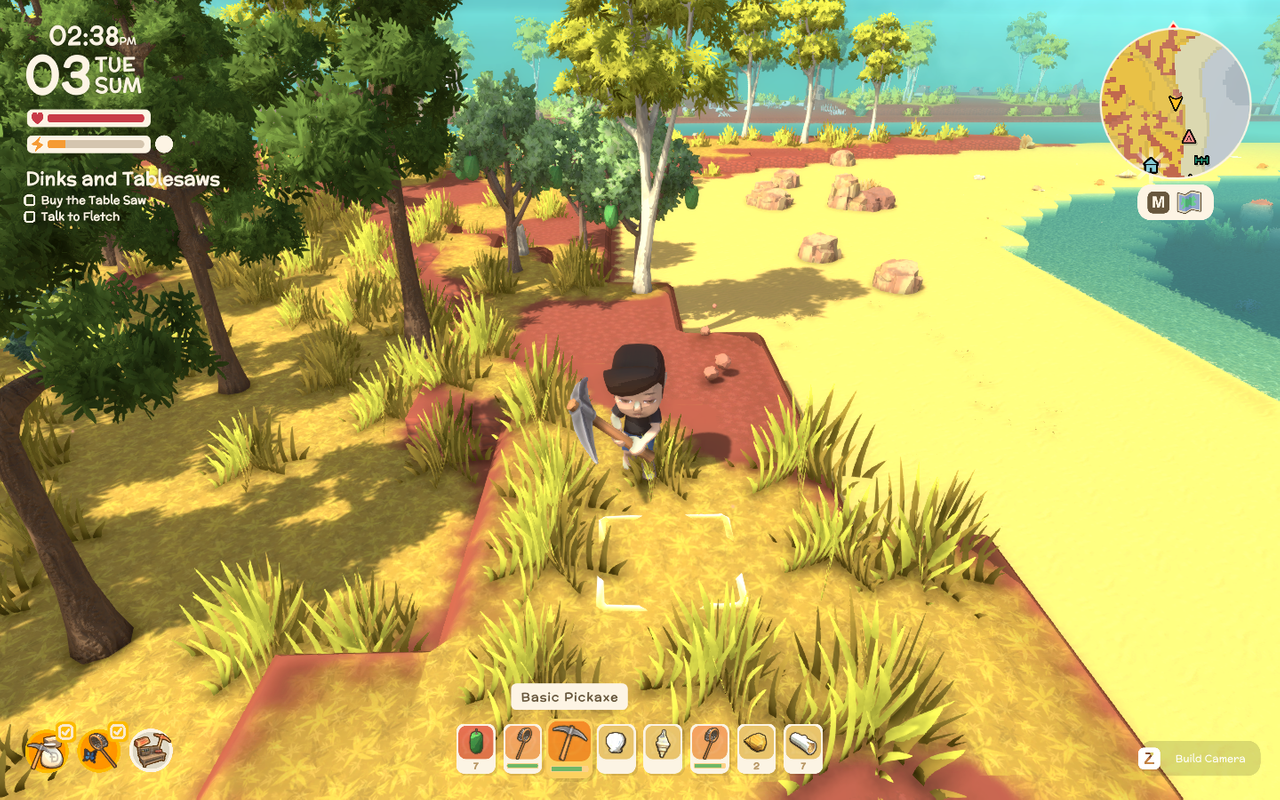 Tenía poco más de una semana sin jugarlo, sinceramente olvidé un poco la historia del juego y también mis objetivos. Rápidamente me puse al día y comencé a farmear madera. La madera es una buena forma de hacer dinero en este juego, además de la minería. Al principio no podía minar ya que necesitaba una licencia.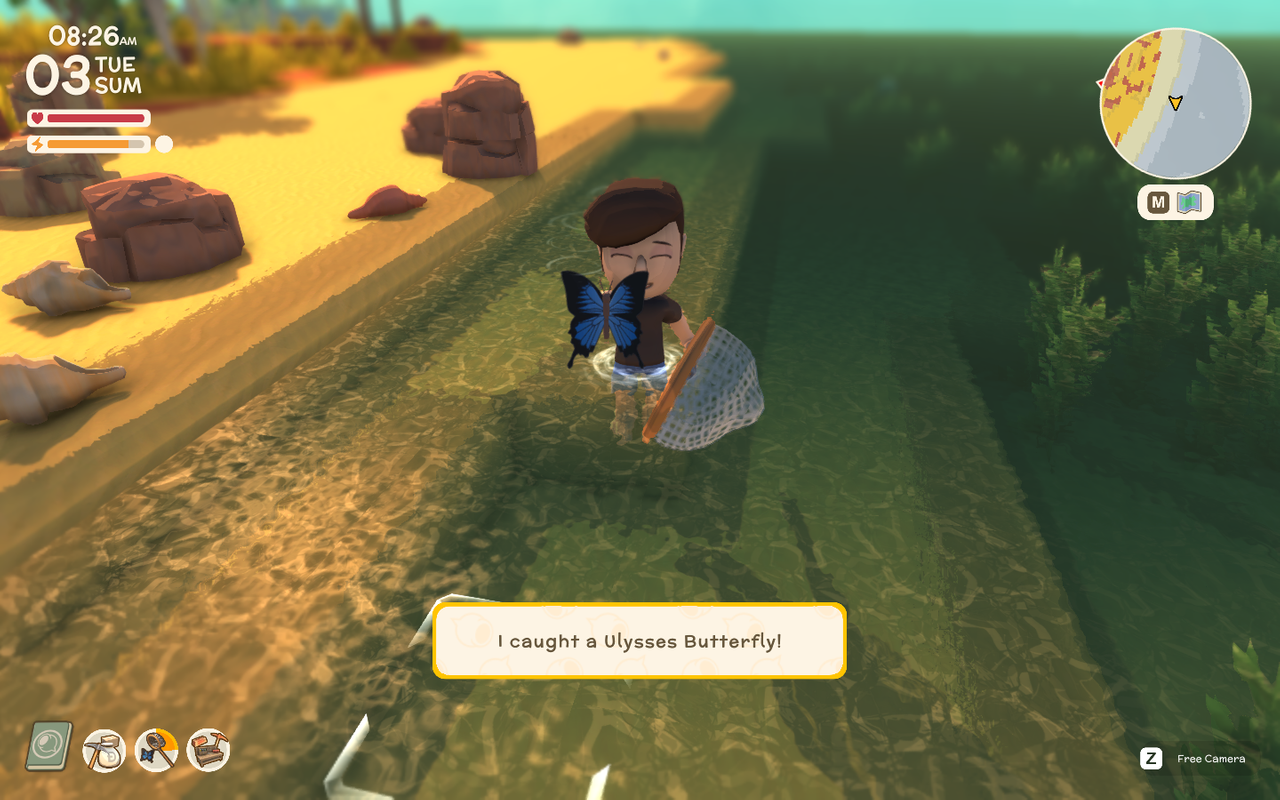 Prestar atención en estos juegos es importante, yo no le presté demasiada atención a las explicaciones del NPC principal, así que me costó un poco. Cada cosa que hagas en este juego, desde caminar, recolectar madera, todo te da puntos para tus licencias, así que probablemente pueda conseguir todas las licencias.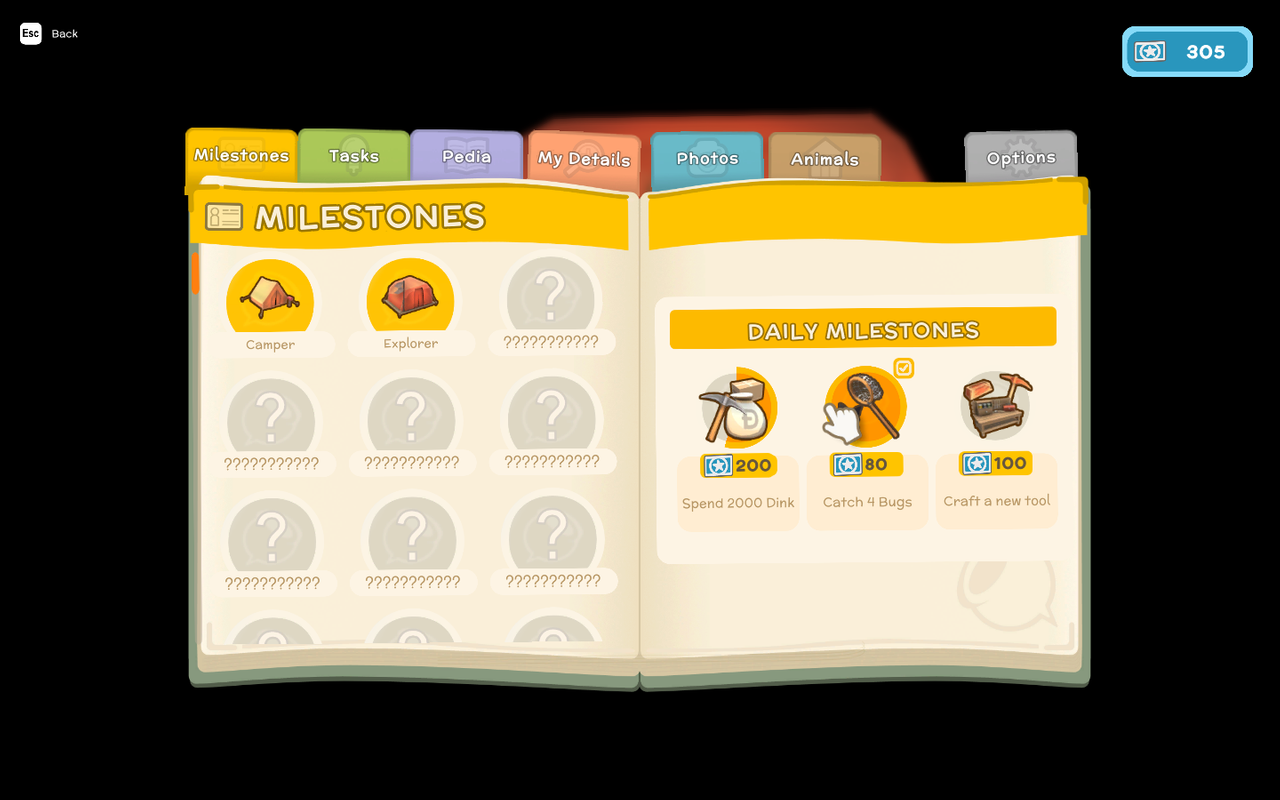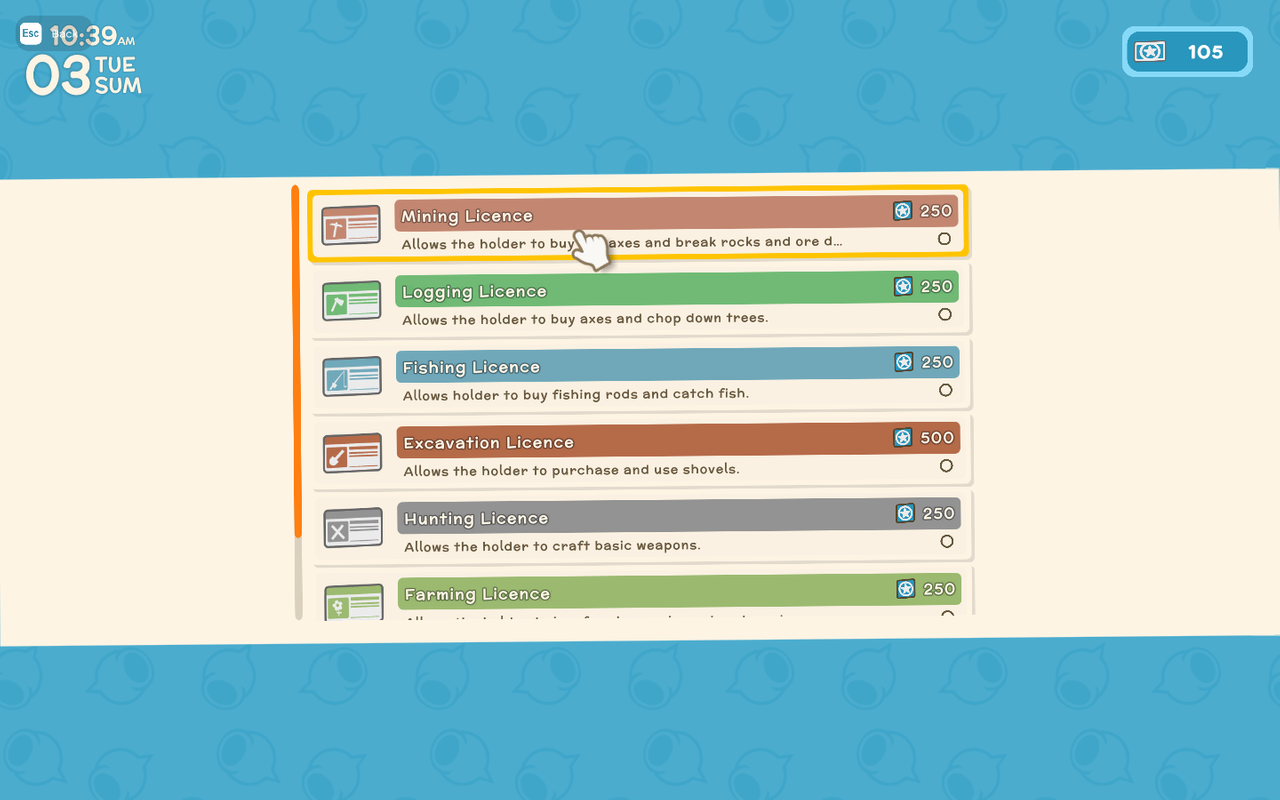 Actualmente soy leñador y minero, estoy planeando comprar la licencia de pescado y así poder utilizar la caña de pescar. Estas herramientas se consiguen gracias a otro NPC. When you work hard you get exhausted pretty quickly and you have to eat to gain energy.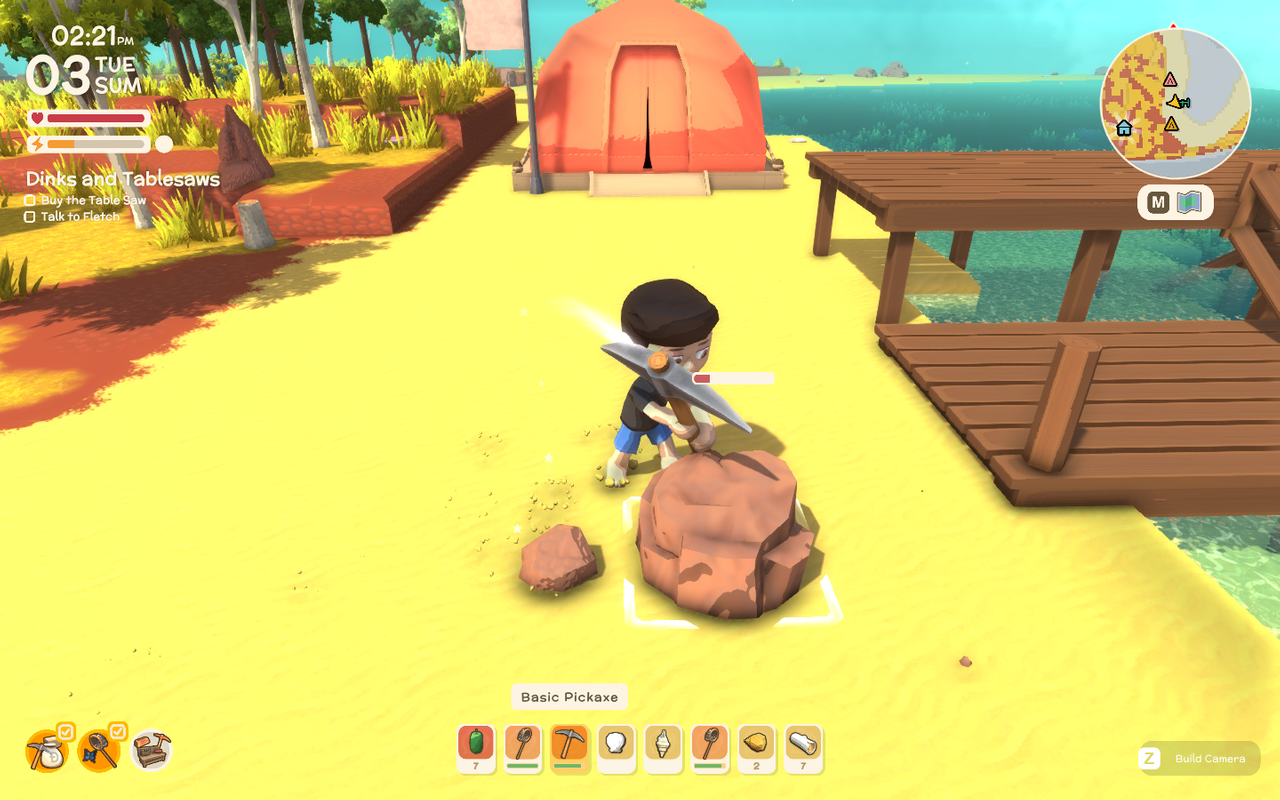 Este NPC también puede comprarnos nuestros materiales. Una de las quest que debía de cumplir era comprar una sierra para madera. Esta costaba 5k, así que tuve que irme a farmear bastante piedra y otros minerales. Hubo algo que le vendí al NPC que me dio mucho dinero, realmente no sé lo que era, parecía un motor extraño. Gracias a esa venta compré la sierra y empecé a refinar la madera para convertirla en tablones.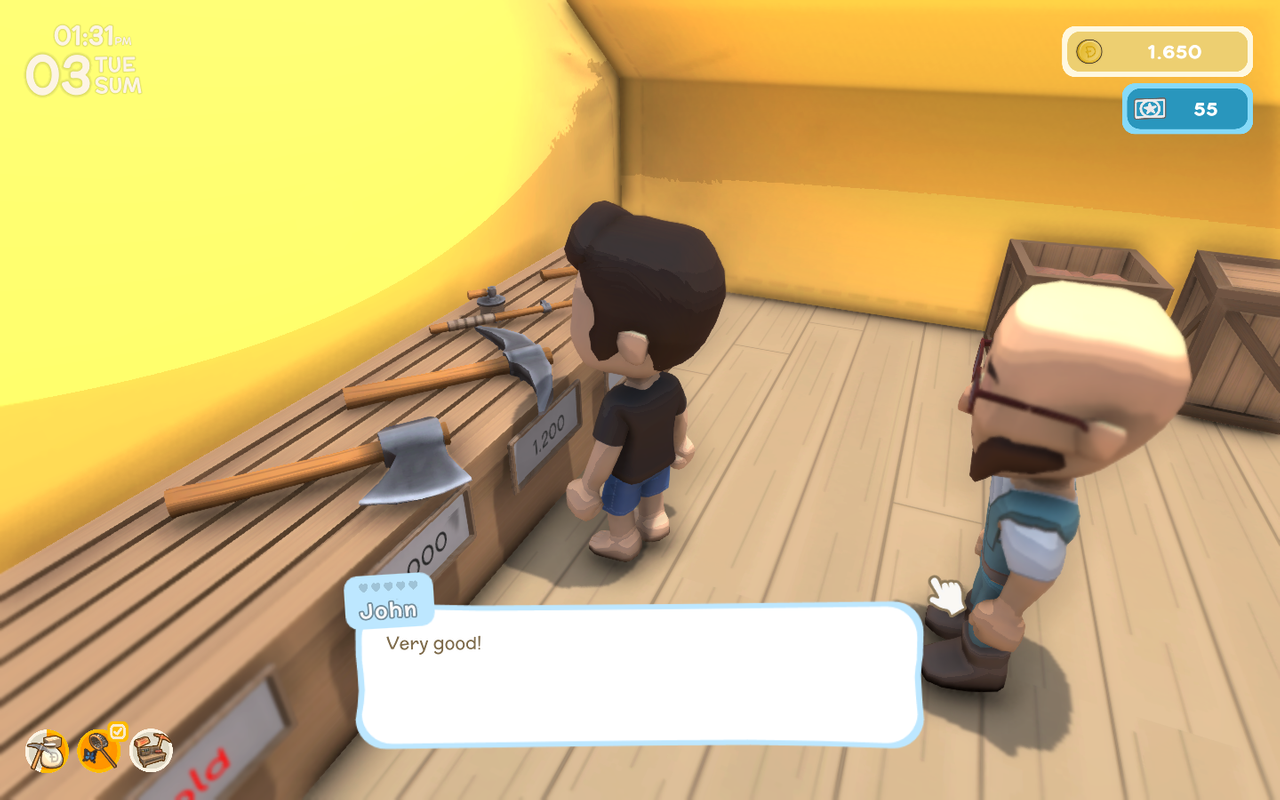 Esta vez disfruté más el juego que en el primer capítulo, el gameplay tuvo mucho más dinamismo, aunque tuve que abandonar el gameplay por una emergencia(💩). Espero seguir mi camino como minero en este juego y mejorar mi entorno. ¿Jugarías este juego? Házmelo saber. ¡Hasta la próxima mis boomers!

English



The post you will see below should have been published two days ago, but I was a bit discouraged because my headphones were damaged. For some reason my workflow improves when I listen to music, I focus much more on what I'm doing if I'm on Spotify, so these days I tried to repair them and I did it, although I already bought new headphones that should arrive tomorrow.
Dinkum is a game I've already talked about, a somewhat expensive game in some regions, although in others it's quite cheap. I was able to get it at a pretty good price on Steam, so I've been able to enjoy it.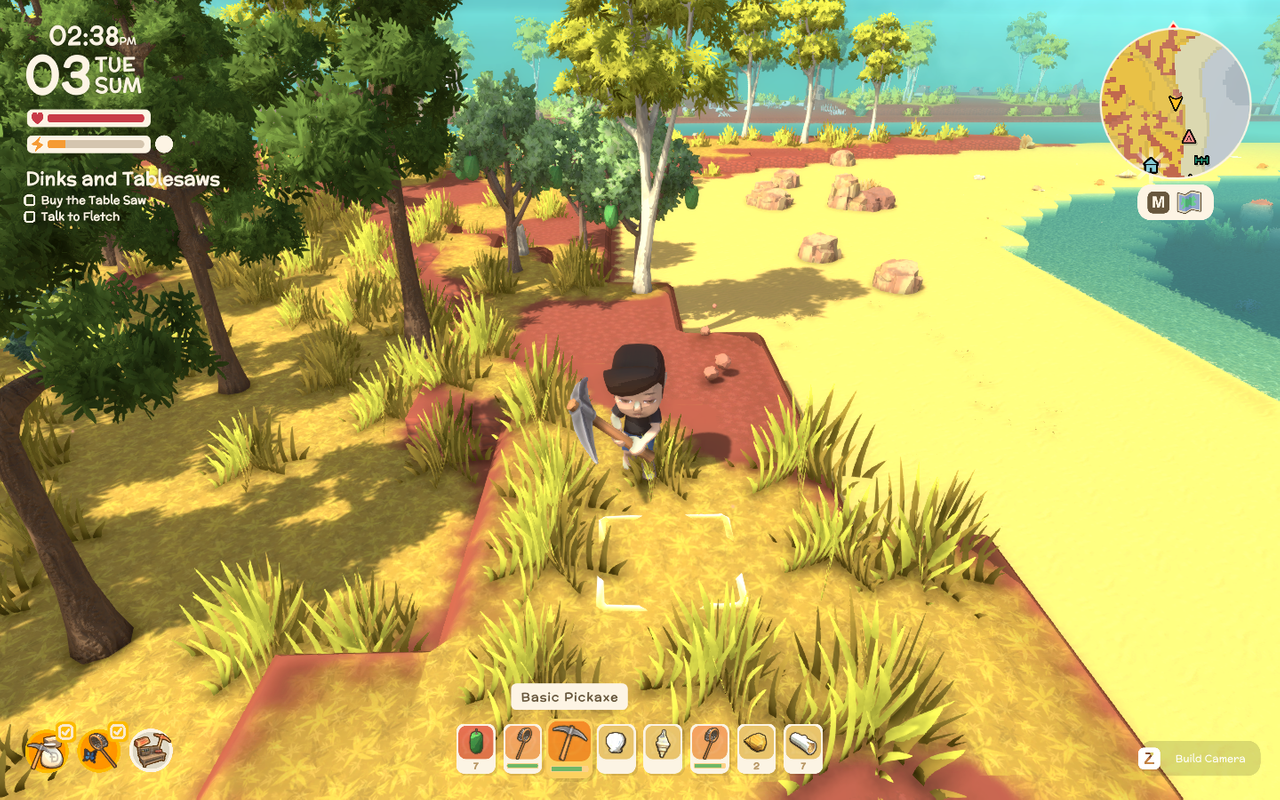 I had a little over a week without playing it, I honestly forgot a bit about the game's story and also my quests. I quickly caught up and started farming wood. Wood is a good way to make money in this game, besides mining. At first I couldn't mine as I needed a license.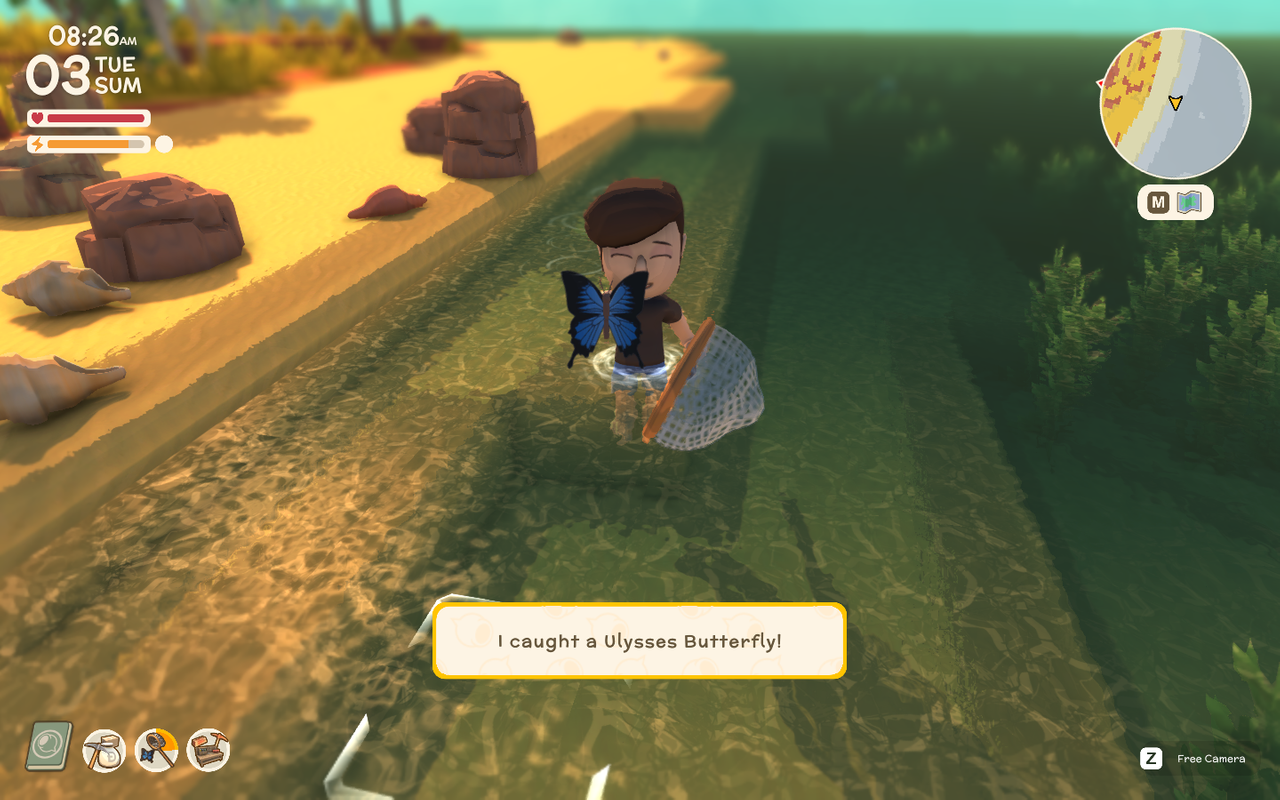 Paying attention in these games is important, I didn't pay too much attention to the main NPC's explanations, so it took me a while. Every single thing you do in this game, from walking, collecting wood, everything gives you points for your licenses, so I can probably get all the licenses. I'm currently a lumberjack and miner, I'm planning on buying the fish license so I can use the fishing pole. These tools are obtained thanks to another NPC.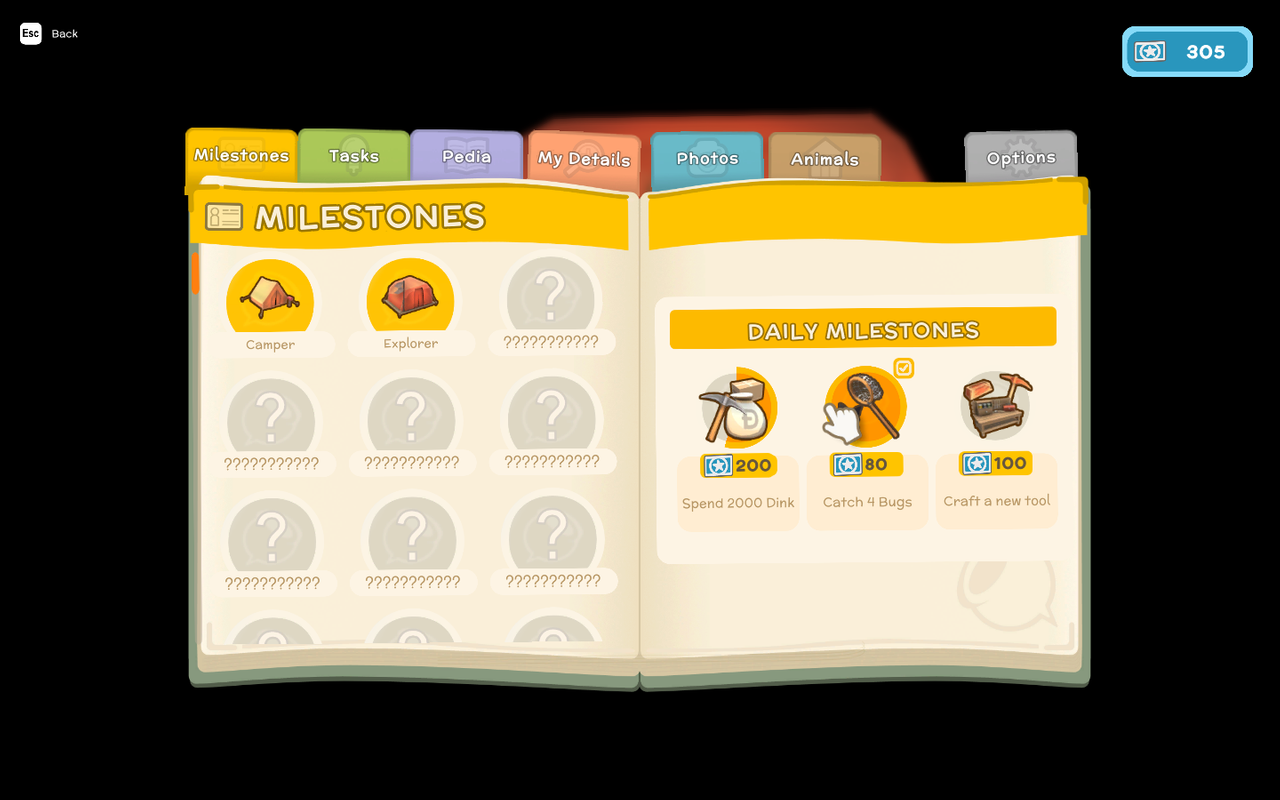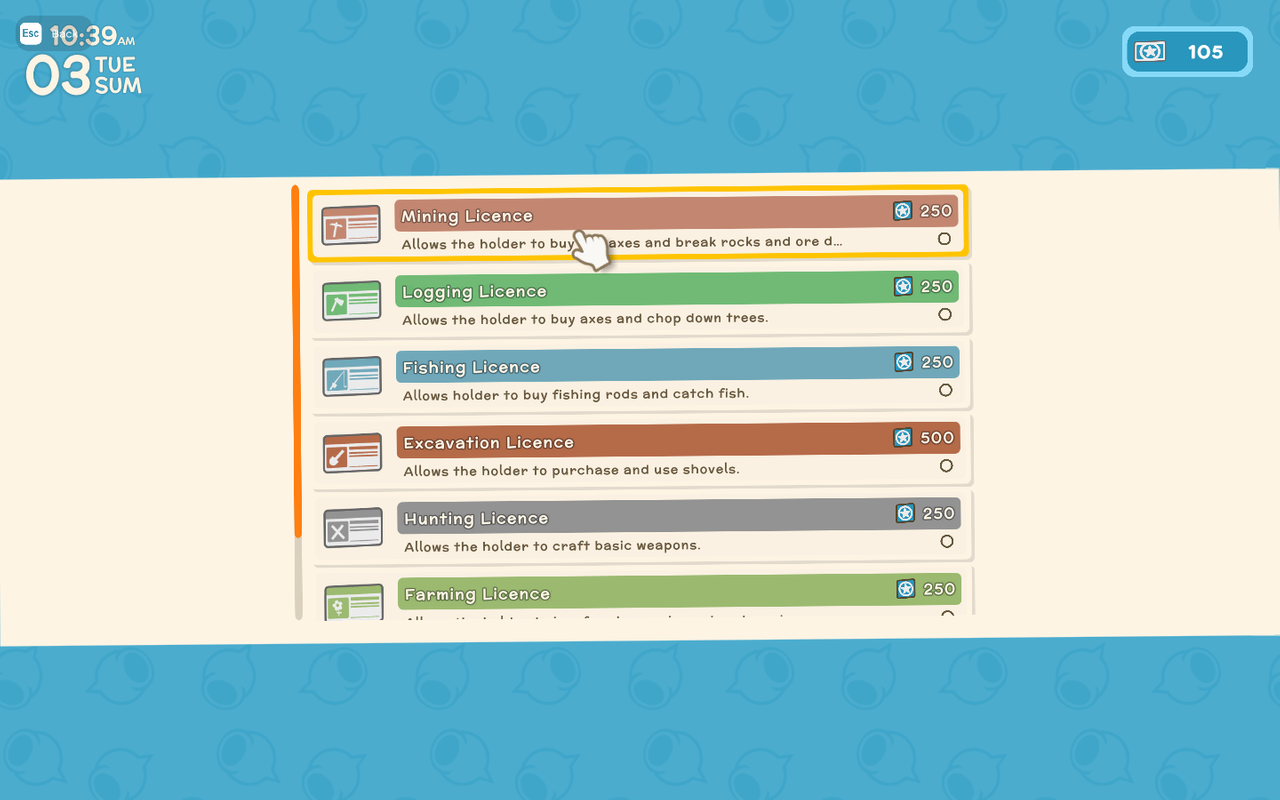 I am currently a lumberjack and miner, I am planning to buy the fish license so I can use the fishing rod. These tools are obtained thanks to another NPC. When you work hard you get exhausted pretty quickly and you have to eat to gain energy.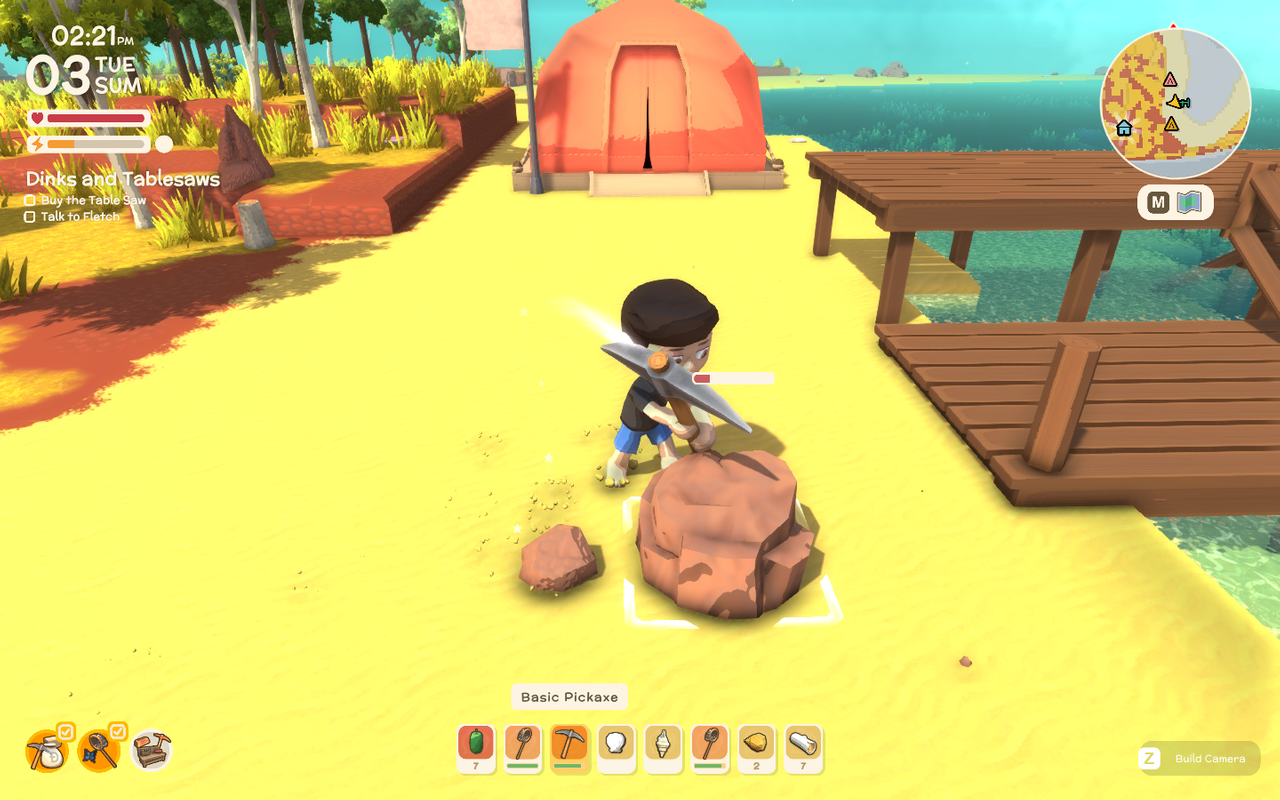 This NPC can also buy our materials from us. One of the quest I had to accomplish was to buy a wood saw. This one cost 5k, so I had to go and mine a lot of stone and other minerals. There was something I sold to the NPC that gave me a lot of money, I really don't know what it was, it looked like a strange engine. Thanks to that sale I bought the saw and started refining the wood into planks.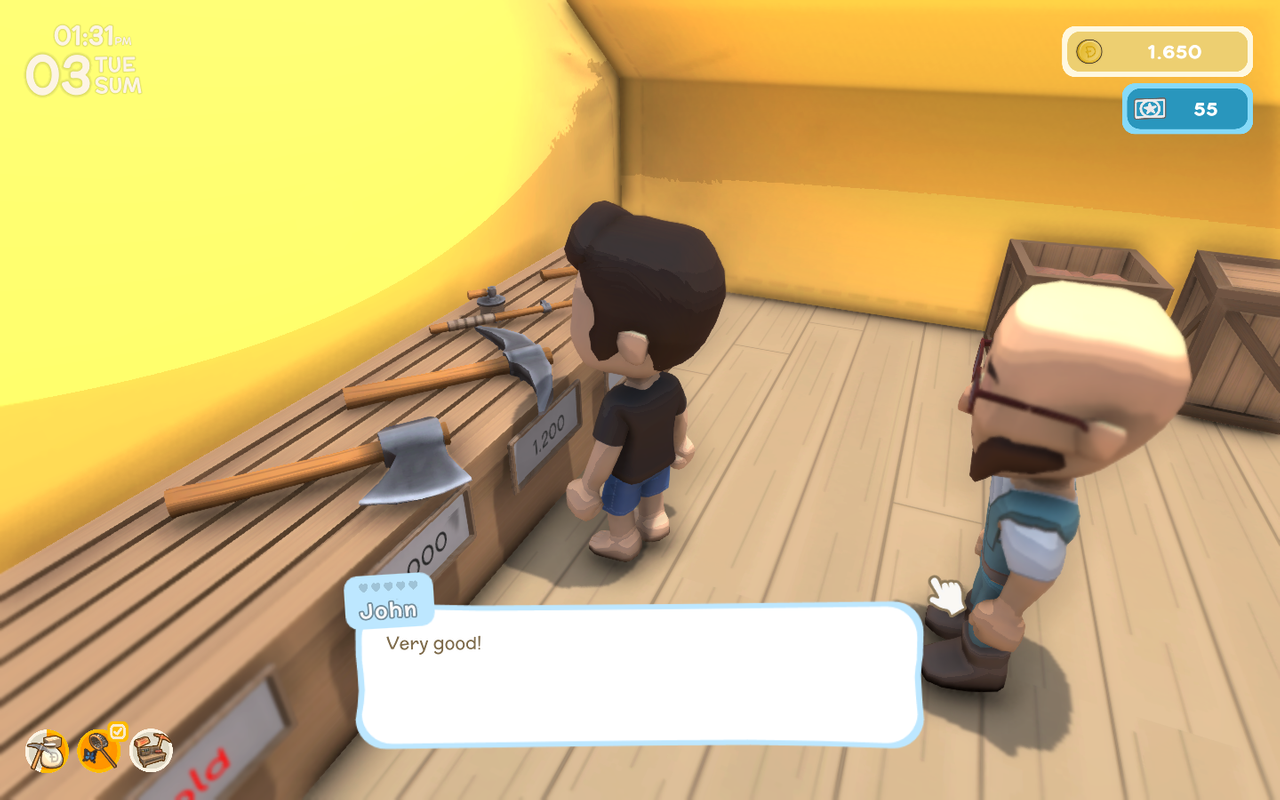 This time I enjoyed the game more than in the first chapter, the gameplay had much more dynamism, although I had to abandon the gameplay due to an emergency(💩). I hope to continue my journey as a miner in this game and improve my environment. Would you play this game? Let me know. until next time my boomers!
---
---