AMONG US: Celebrating at Ready Player Hive!!! | Noche de Among us increíble! [ENG-ESP]
---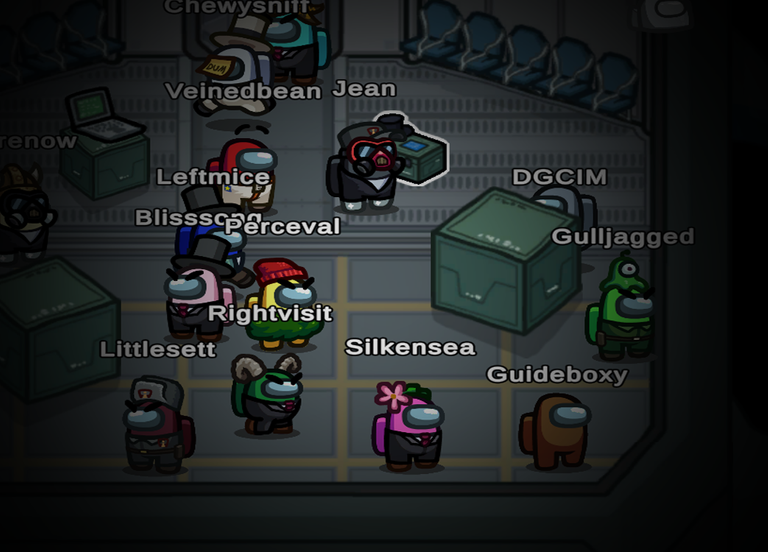 You can read in English below

Este miércoles fue una locura total en el programa de curación Ready Player Hive. Para el que no conozca este programa, es una actividad que se realiza los días miércoles a eso de las 7:30pm, programa en el cuál gamers como tú son bienvenidos. Desde que asistí por primera vez a esta actividad no he podido dejar de asistir, realmente me la paso increíble y también tengo la oportunidad de hablar acerca de mis post, nada mal.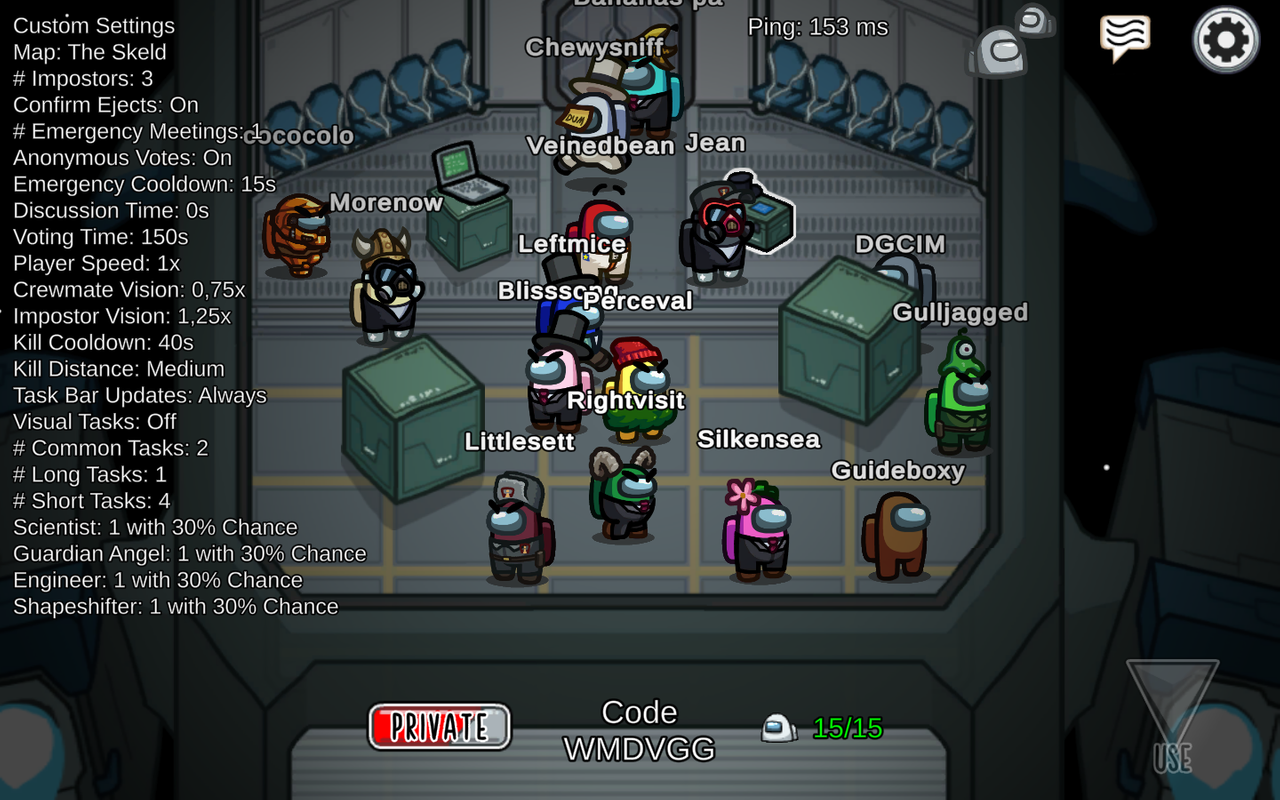 Esa noche fue especial y estuvimos celebrando toda la noche. Después de que terminara la sección de curación, nos fuimos corriendo al Among Us. Nunca había jugado con tanta gente junta al Among, fue bastante emocionante, siento que así es como deberían de ser todas las partidas, para eso hay que tener a mucha gente. Por suerte, en nuestra primera partida fui uno de los impostores(adoro matar a los tripulantes). Yo no suelo pensar demasiado mis jugadas, pero si es verdad que trato de hacer que mis asesinatos tengan algo de lógica, no demasiada, así evito meterme en problemas que ni yo entiendo.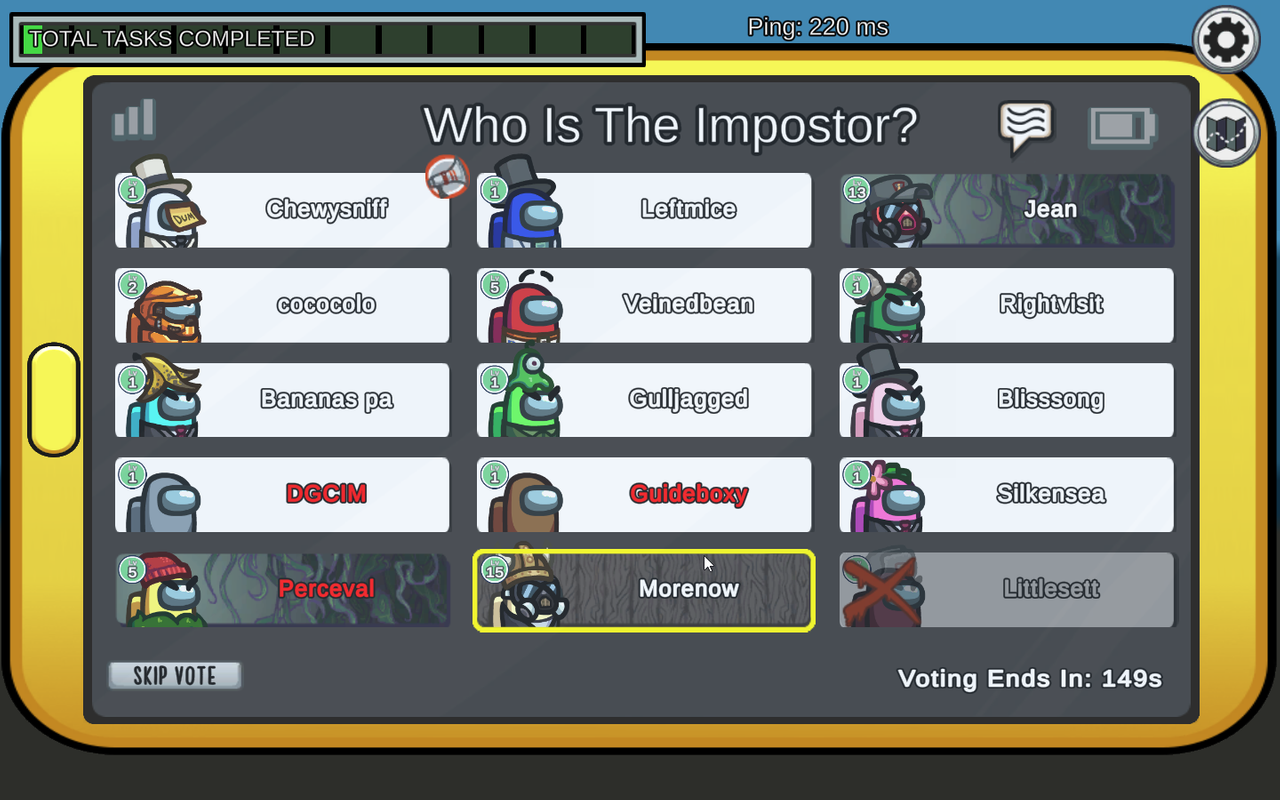 Mi primer asesinato fue en el área de navegación. Dañé el oxígeno a los primeros segundos de comenzar la partida y esperé a que los jugadores fueran a salvarse. Como el dibujado de Among Us es en 2d, los personajes se superponen entre sí y es sencillo matar sin que nadie se de cuenta. Es una jugada algo arriesgada ya que puede salirte el tiro por la culata, a mi me salió bien y nos permitió ganar. No estuve solo. Guideboxy, el de color marrón fue mi cómplice y fue gracias a él que pudimos ganar.
Éramos 3 impostores, 1 de nosotros fue expulsado del juego por temas de conexión, así que fuimos 2 contra 12, jugamos muy buen esta partida. Tengo un par de partidas adicionales a esta que iré subiendo estos días. Fue muy divertido y no puedo esperar al otro miércoles para jugar Garticphone o Among Us con toda la gente de Hive. Que disfrutes el vídeo y te rías un poco. Sin más, nos vemos mis boomers!
Mencionaré a algunos de los que participaron(no me sé el usuario de todos): @ilazramusic, @dimeshana, @therealflaws, @morenow, @cocacolaron, @oldfool, @bananasfallers, y más. Perdonen si no los añado, de verdad no sé sus nombres de usuario.

English

This Wednesday was total madness on the Ready Player Hive curation program. For those who don't know this , it's an activity that takes place every Wednesday at 7:30pm, a program in which gamers like you are welcome. Since I attended this for the first time to this activity I have not been able to stop attending, I have a great time and I also have the opportunity to talk about my posts, not bad.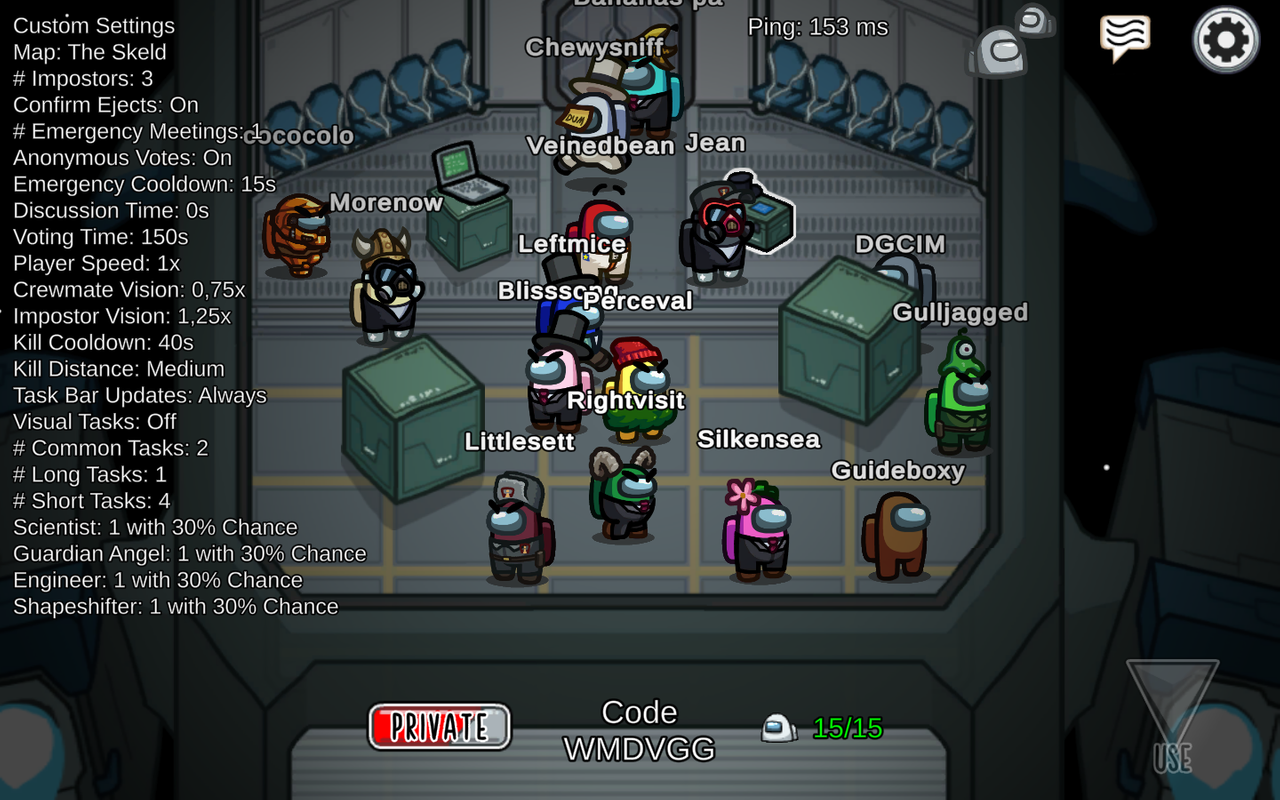 That night was special and we were celebrating all night long. After the curation section was over, we ran off to the Among Us. I had never played with so many people together in Among Us, it was quite exciting, I feel that's how all games should be, you have to have a lot of people for that. Luckily, in our first game, I was one of the imposters(I love killing crew members). I don't usually think too much about my moves, but I indeed try to make my kills have some logic, not too much, so I avoid getting into trouble that even I don't understand.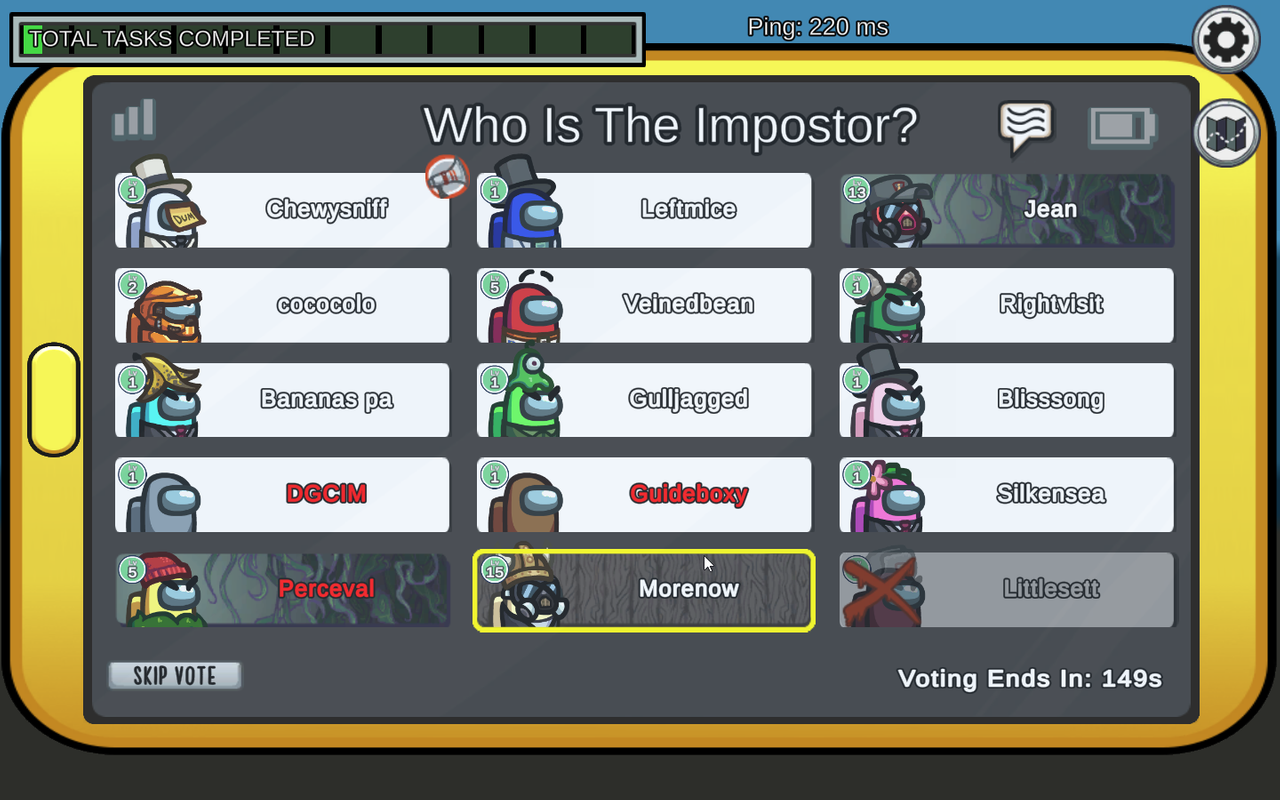 My first kill was in the navigation area. I damaged the oxygen within seconds of starting the game and waited for the players to go save themselves. Since Among Us is drawn in 2d, the characters overlap each other and it's easy to kill without anyone noticing. It's a somewhat risky move as it can backfire, but it worked out well for me and allowed us to win. I was not alone. Guideboxy, the one in brown was my accomplice and it was thanks to him that we were able to win.
We were 3 impostors, 1 of us was kicked out of the game due to connection issues, so we were 2 against 12, we played very well in this game. I have a couple of additional games to this one that I will be uploading these days. It was a lot of fun and I can't wait for the next Wednesday to play Gartic phone or Among Us with all the Hive people. Enjoy the video and have a few laughs. Without further ado, see you my boomers!
I'll mention some of those who participated(I don't know everyone's username): @ilazramusic, @dimeshana, @therealflaws, @morenow, @cocacolaron, @oldfool, @bananasfallers, and more. Sorry if I don't add them, I really don't know their usernames.
---
▶️ 3Speak
---
---