STRAY: Discovering civilization, they are afraid of us | Nos convertimos en un SmartCat [ESP - ENG] #2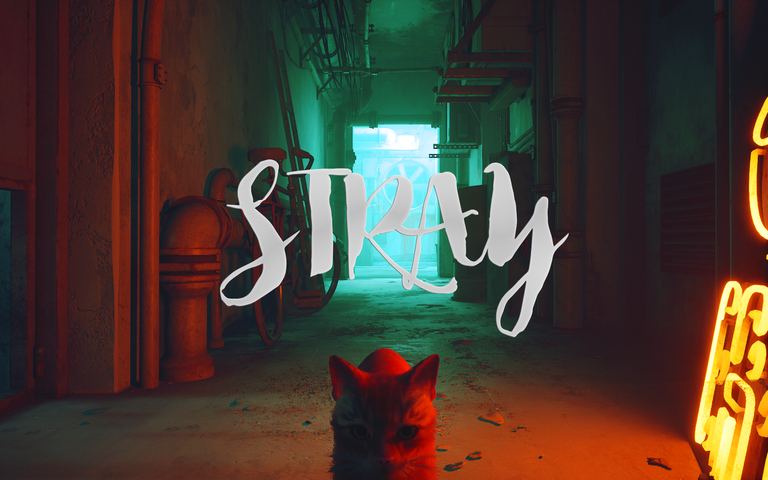 ---
You can read in English below



CS:GO se ha estado robando todo mi tiempo últimamente. No sé que me pasa, pero tengo muchas ganas de mejorar en este juego, no solo en el tema del AIM. En fin, descuidé un poco algunos otros juegos. Hoy para relajarme decidí seguir mi aventura en Stray. Para los que no conozcan este juego, se trata del juego del gatito del que se habla mucho actualmente. Te dejaré mi primer post acerca de Stray, podrás notar mis primeras impresiones.
Al principio de mi gameplay empecé en un lugar que no me esperaba, ya que en el primer vídeo de Stray quedé en una sala extraña con cámaras mirándonos. Había olvidado que debía de guardar antes de cerrar el juego, pero no pasó nada, solo tuve que avanzar un poco y ya me encontraba en donde debería de estar.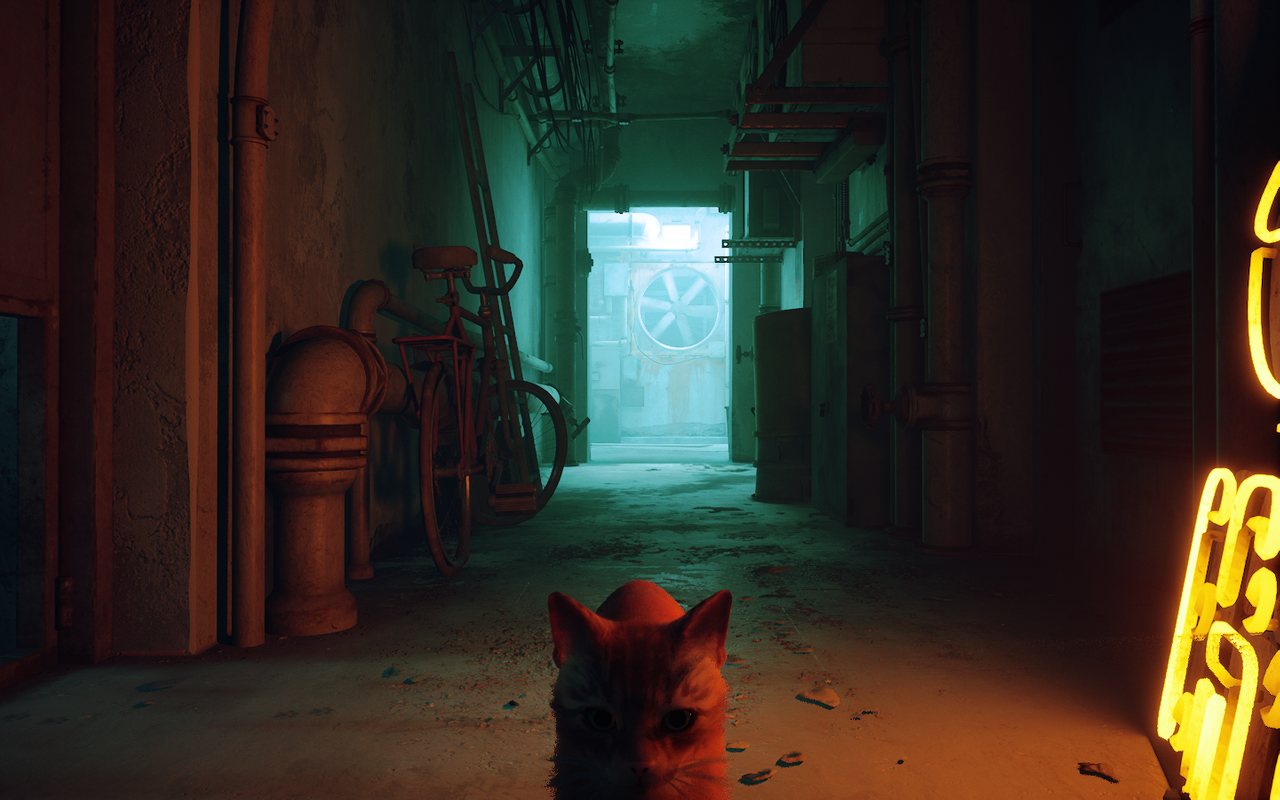 Somos un gato curioso, así que tiramos y tocamos todo lo que podemos, eso nos ayuda a avanzar sin darnos cuenta. Intuitivamente sabemos que hacer, ser un gato es bastante interesante. En una parte de mi gameplay debemos de conectar 4 artefactos extraños. Después de conectarlos se encienden varias computadoras, nuestra intuición nos dice que debemos de hacer algo más, además de que un sitio secreto es revelado.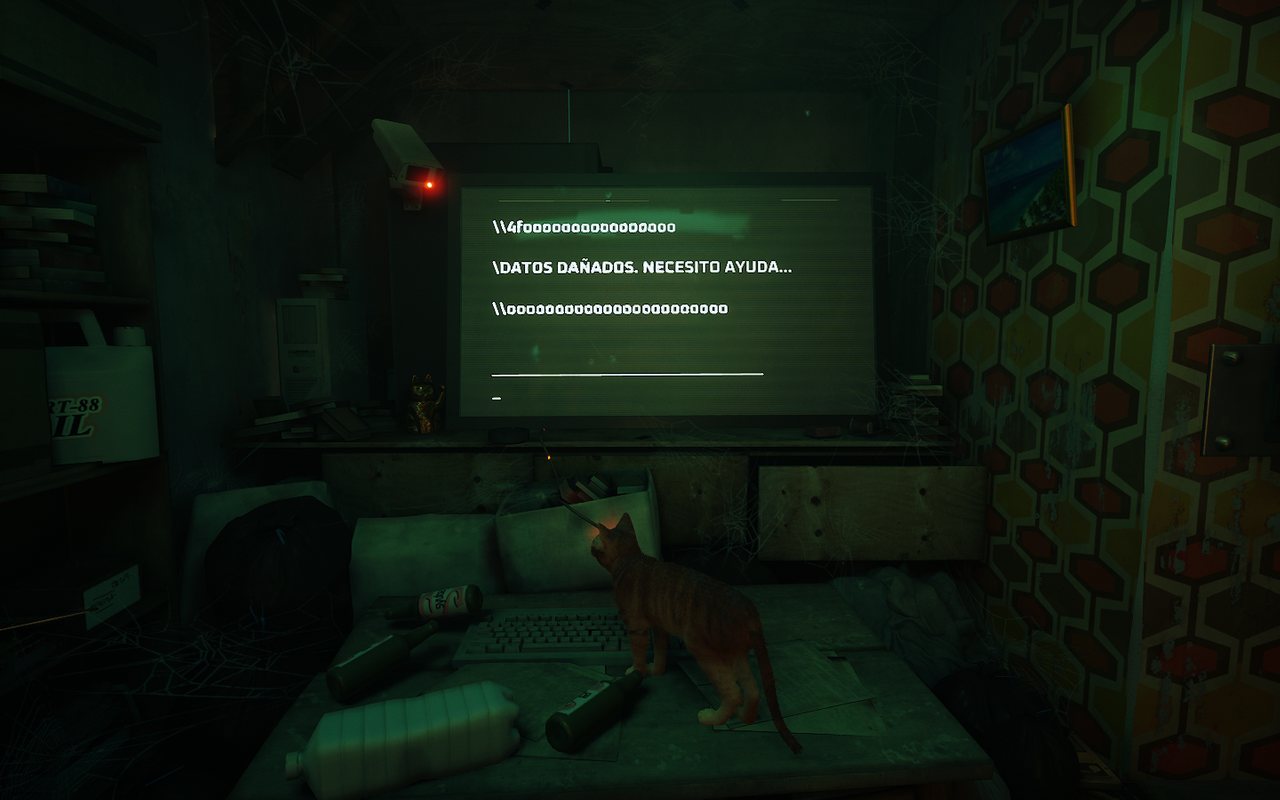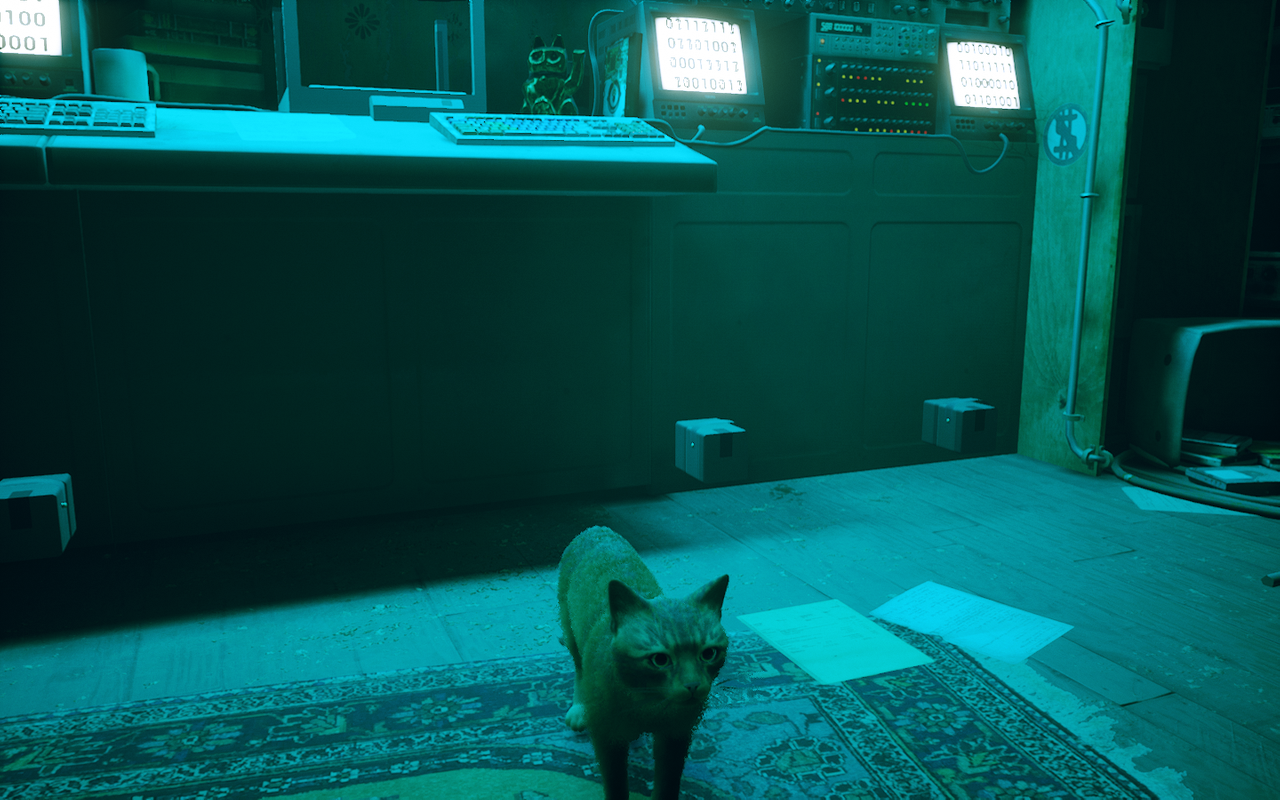 En este sitio encontramos un objeto diminuto, no sabemos lo que es, pero algo nos dice que debemos de sacarlo de ahí. En la sala anterior en donde encendimos las computadoras, colocamos el extraño objeto y parece que cobra vida. Descubrimos que es un pequeño robot llamado B-12, nuestro ayudante en nuestra aventura. B-12 nos da una mochila, la cuál se adapta a nuestro cuerpo; Somos un gato libre, no estamos acostumbrados a llevar nada encima de nuestro pelaje, así que nos cuesta adaptarnos a esta nueva tecnología.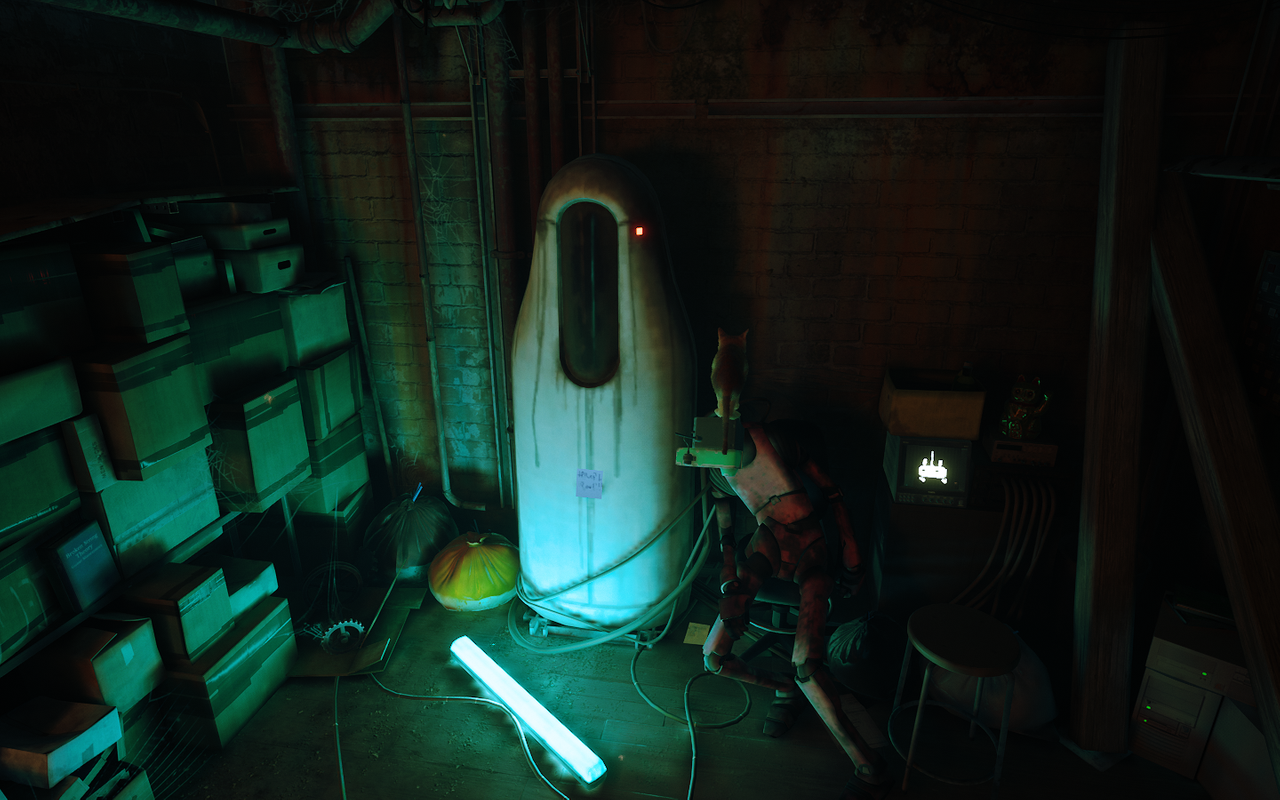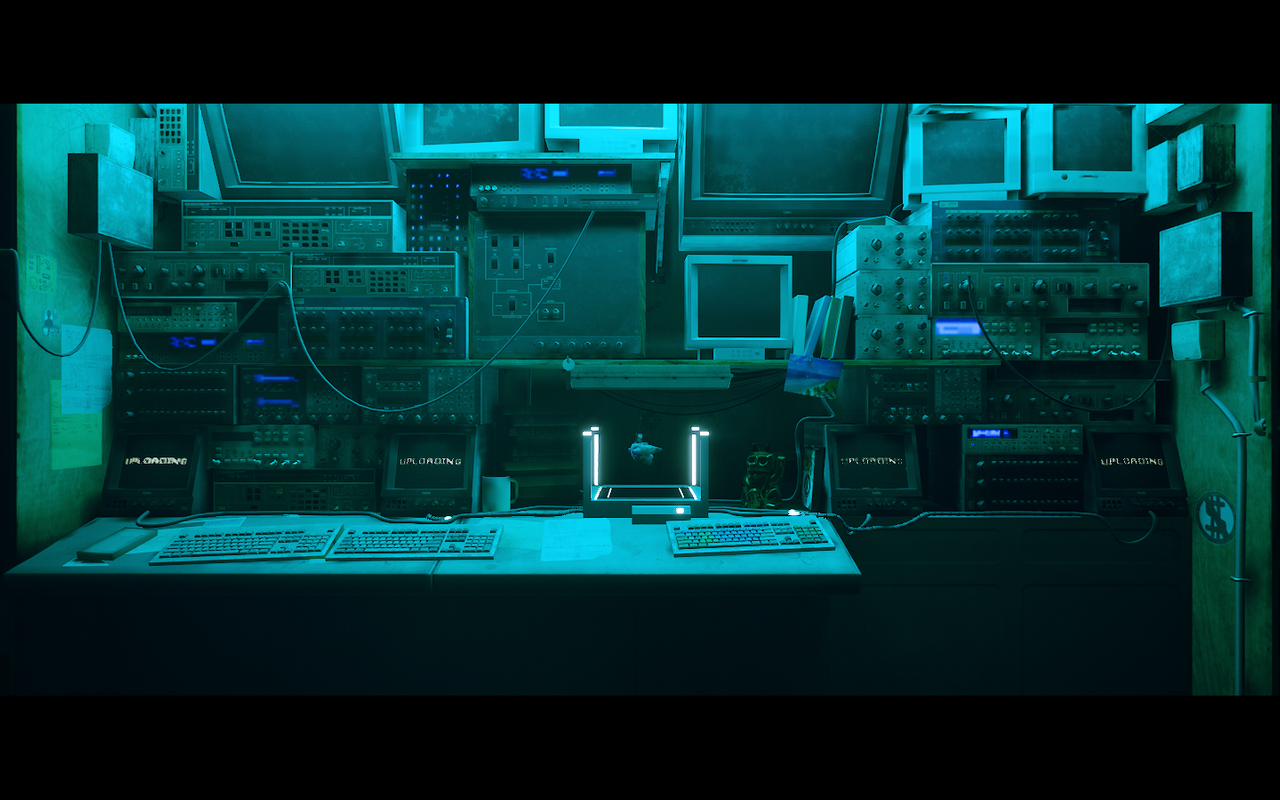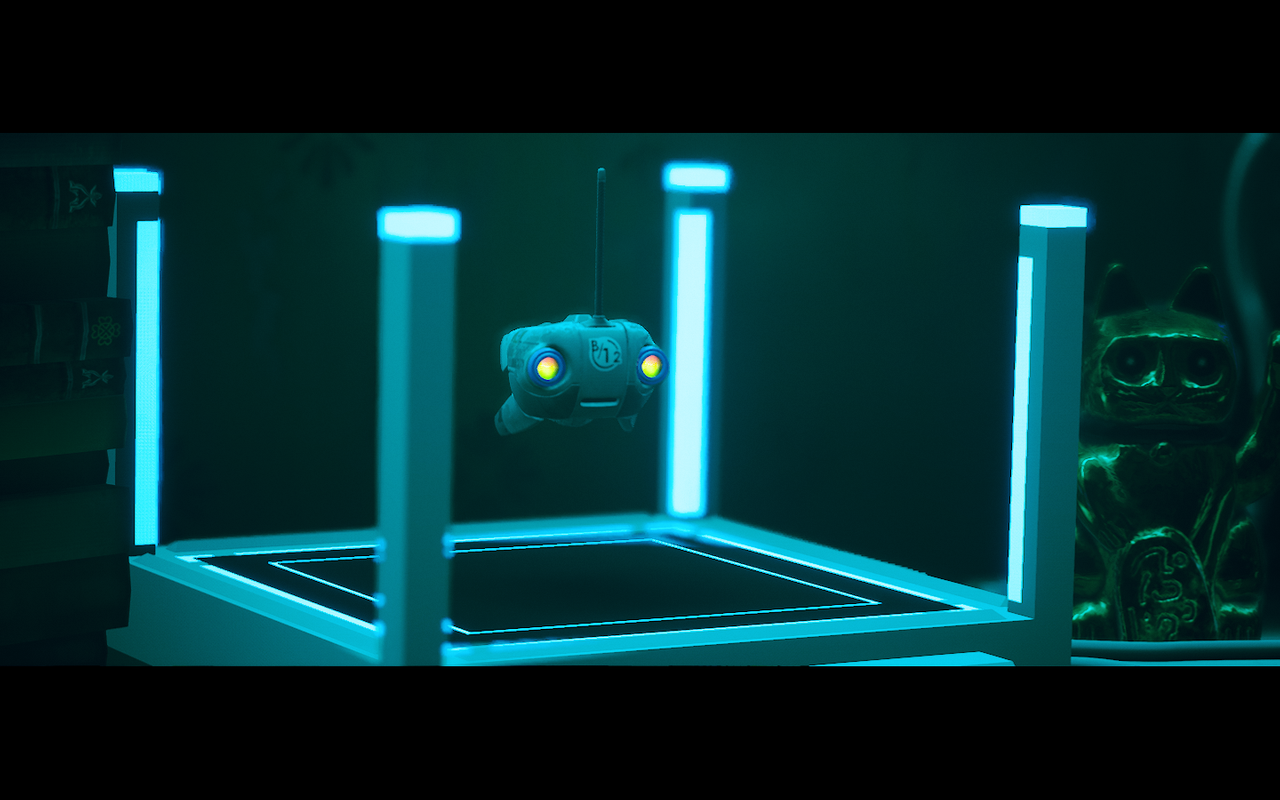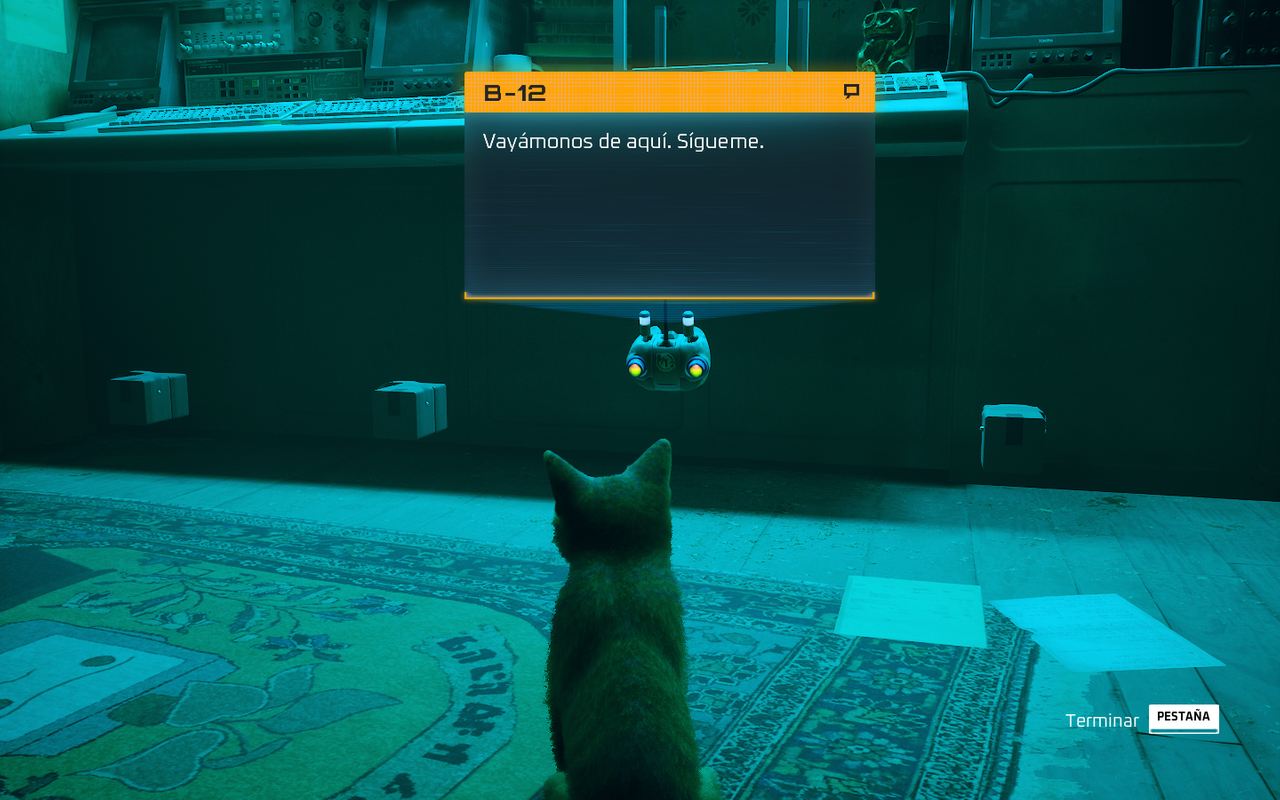 Esta mochila nos permitirá guardar todos los objetos que nos ayudarán en nuestra aventura. Si queremos utilizar alguna de nuestro objetos, solo deberemos de acceder a nuestro inventario, así de simple.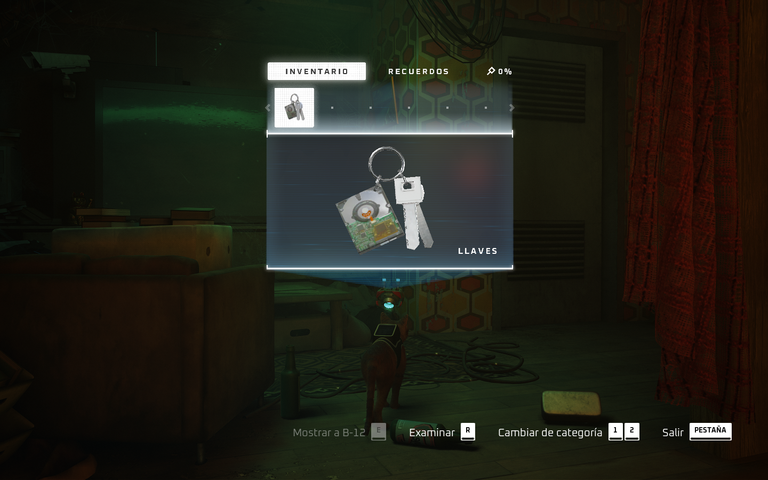 Avanzando un poco más, morí. No creí que esto fuese posible, pero las pequeñas criaturas robóticas se lanzaron encima de mi y no me lo esperaba. Es bastante triste ver a nuestro gato tirado sin poder moverse.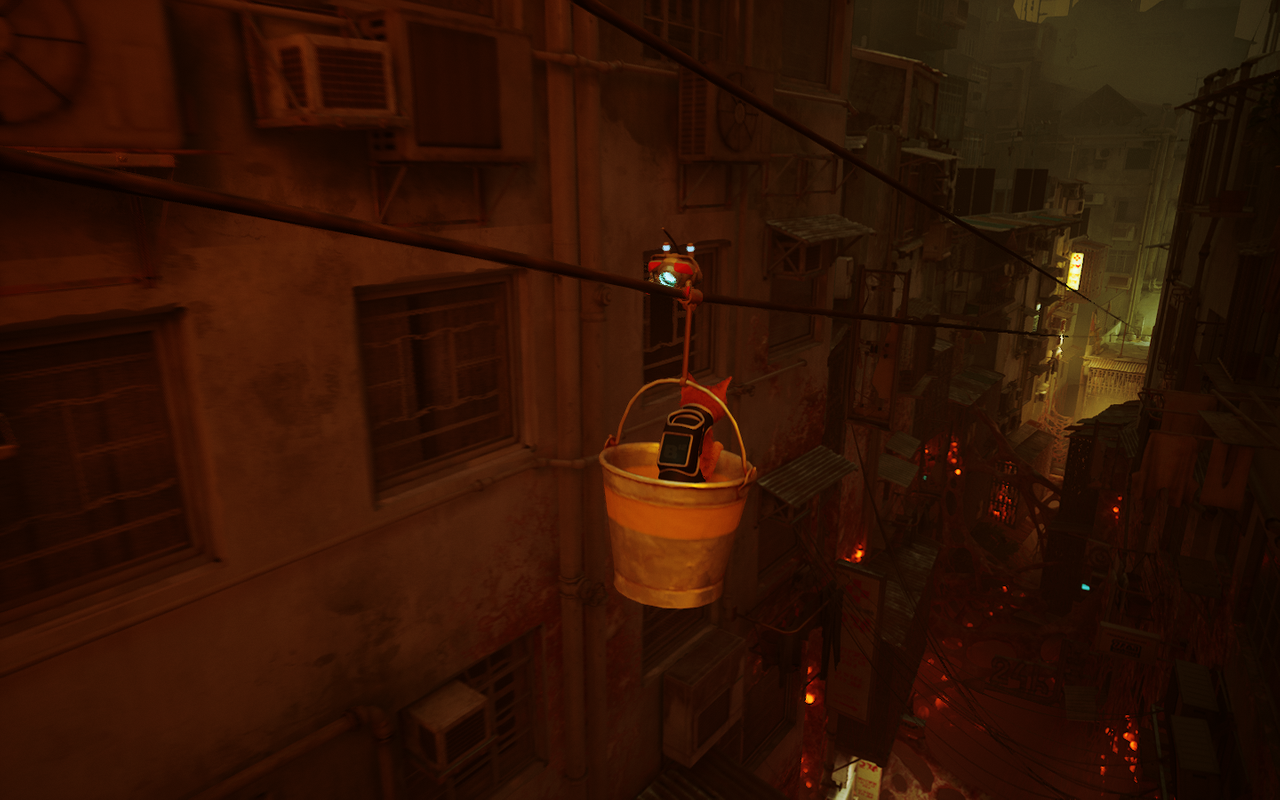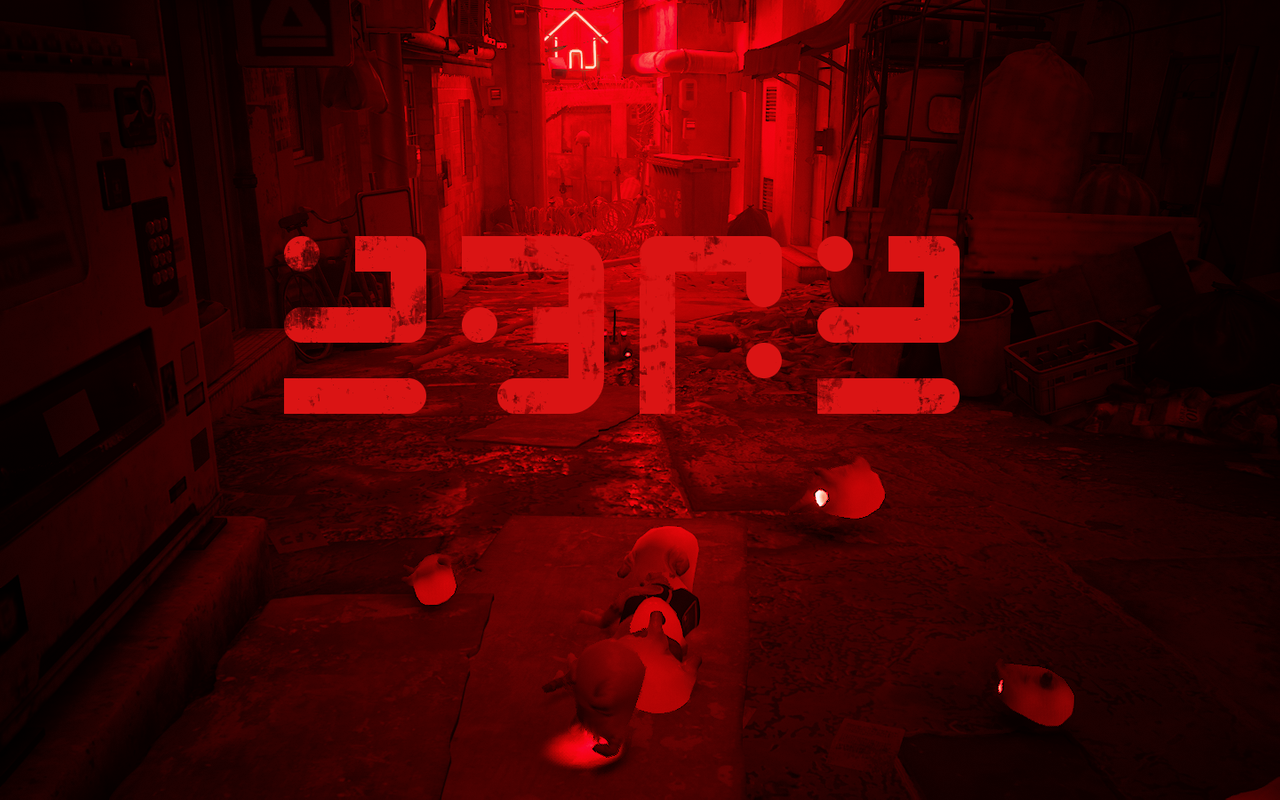 Fue bastante sencillo escapar del ataque la segunda vez, esta vez si estaba preparado. Después de escapar del ataque, llegué a un lugar bastante interesante, aunque un robot parece que se asustó al vernos y activó una alarma que alertó a los demás robots(no pudieron con el mal gatuno). Me gusta que por fin vemos algo de "vida" en este extraño mundo.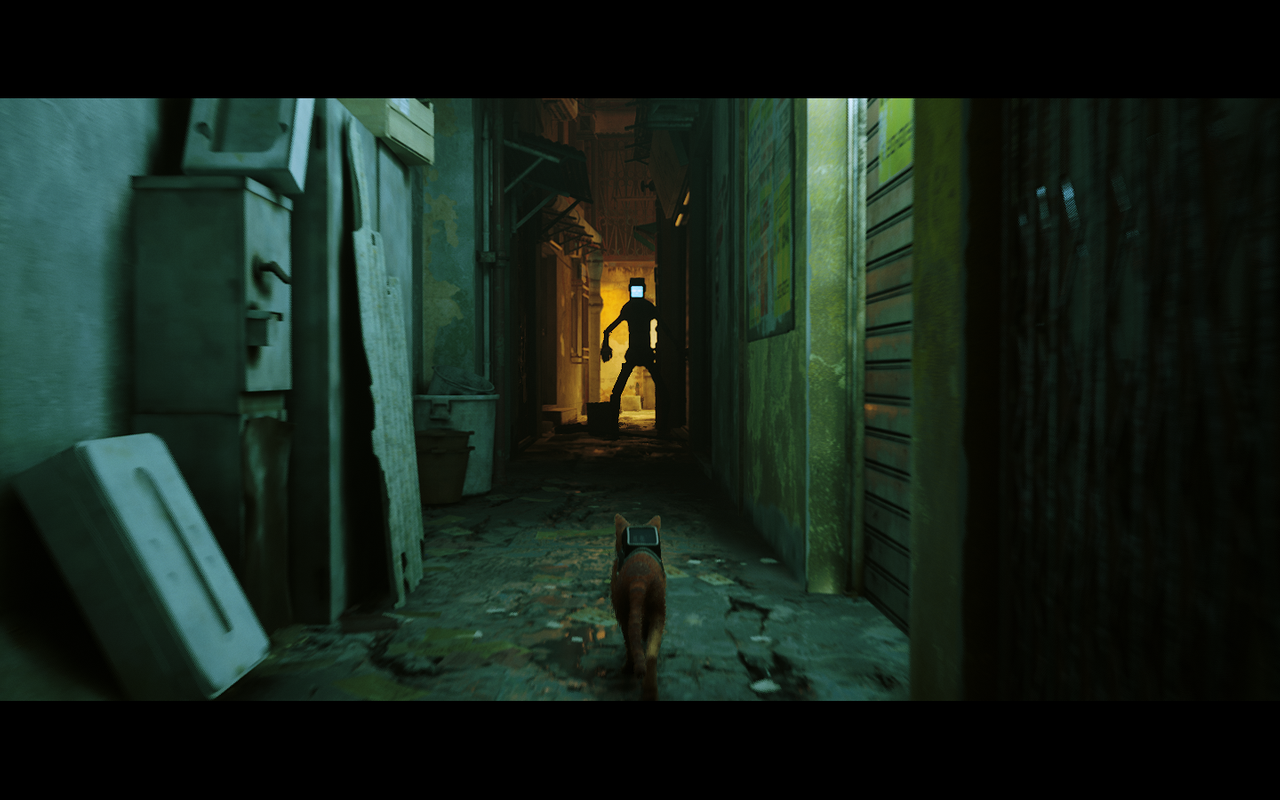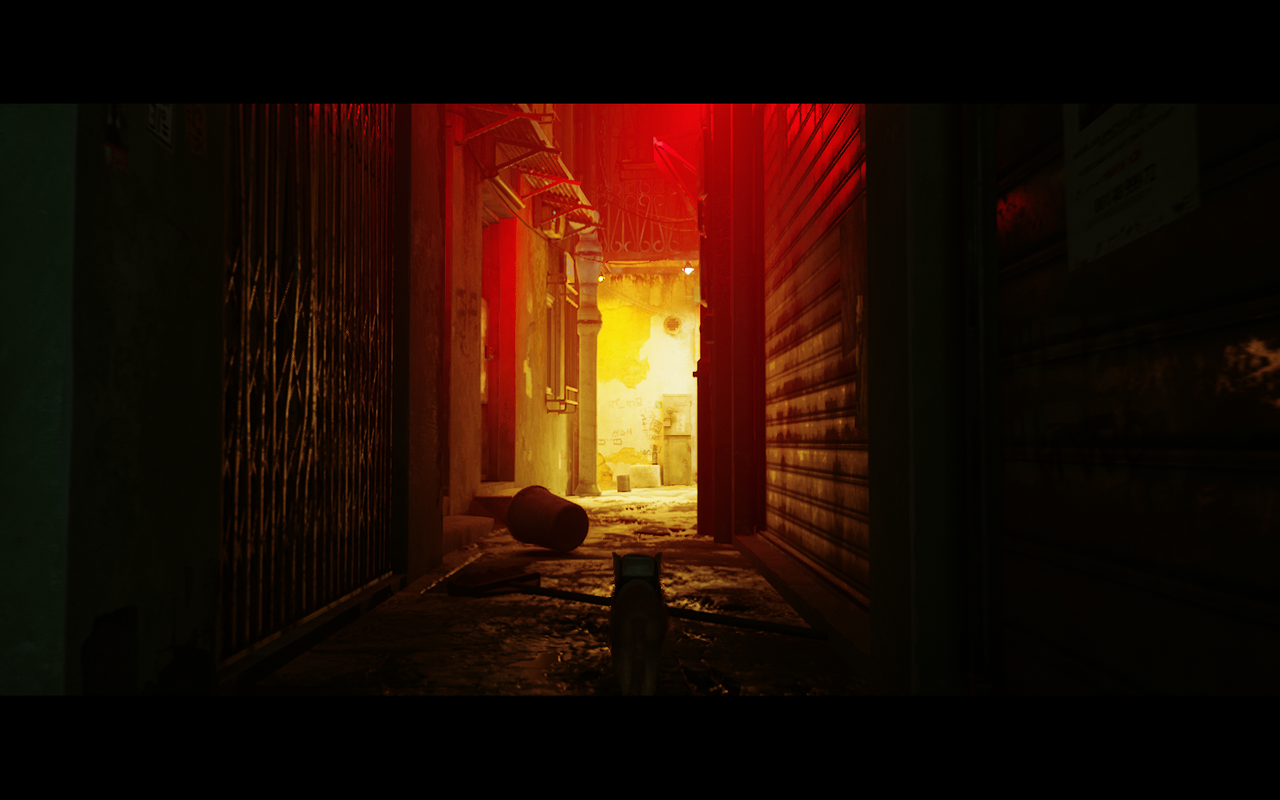 Esta vez nos explican varias cosas acerca de ese misterioso mundo del cuál muchos han intentado salir, pero no han podido. Los robots ya conocieron a los humanos y adaptaron sus costumbres, utilizan ropa, limpian las calles, incluso noté que uno de los robots tiene comida en el refrigerador; Aún así se siente que todos los robots están tristes, ellos quieren ver el exterior, así como nosotros queremos volver a ver a nuestra familia.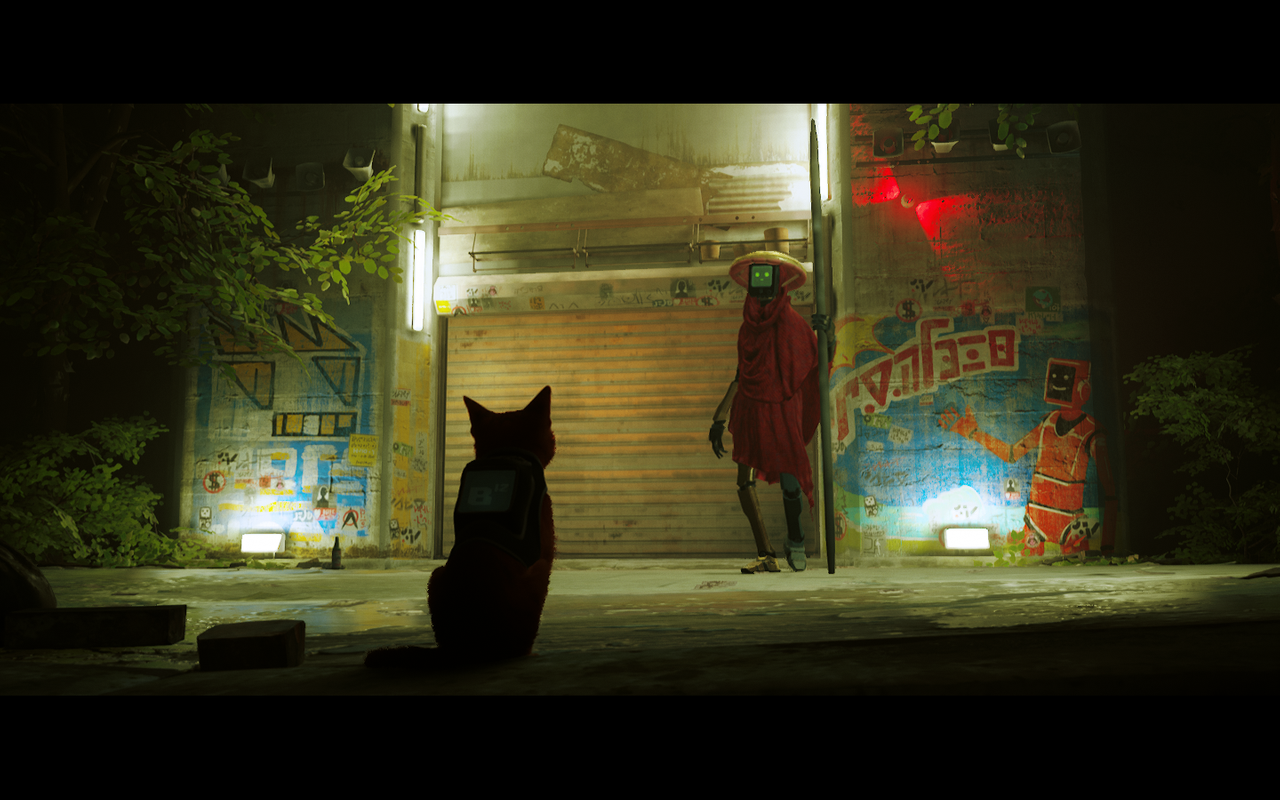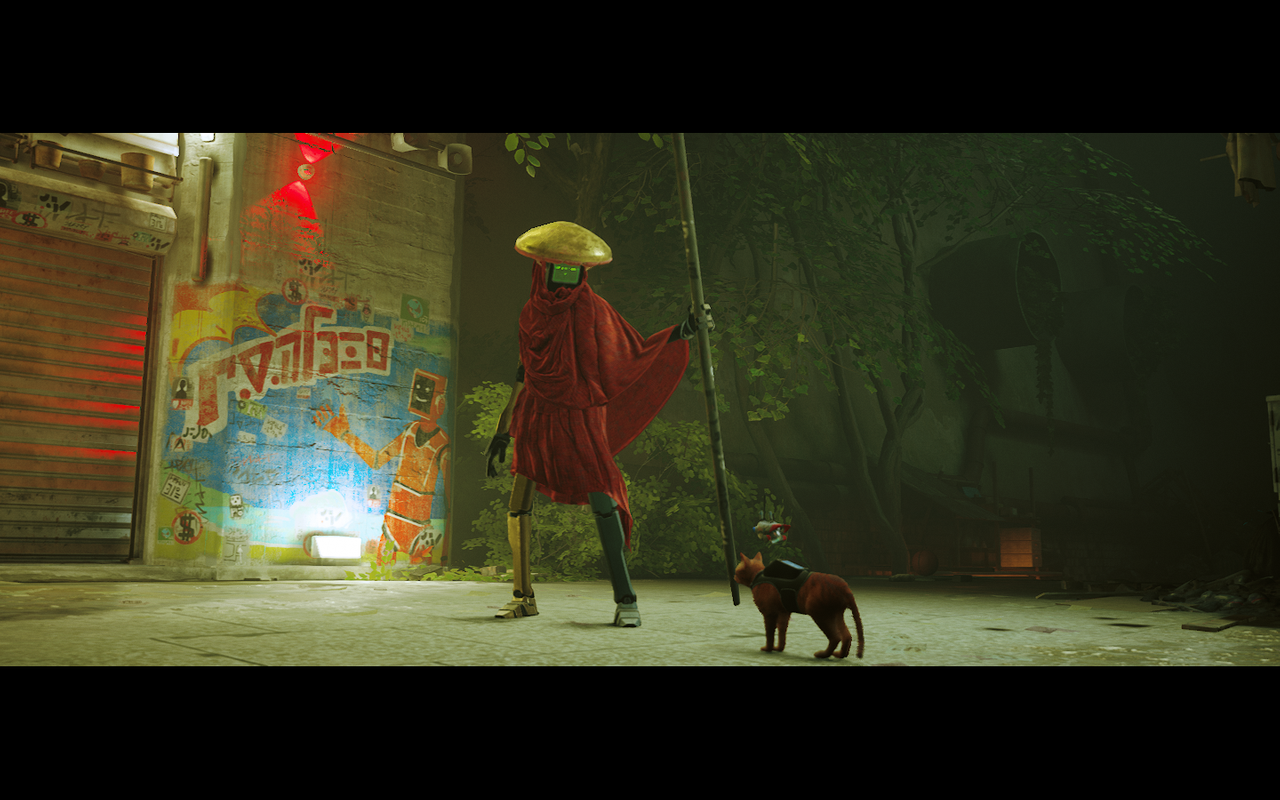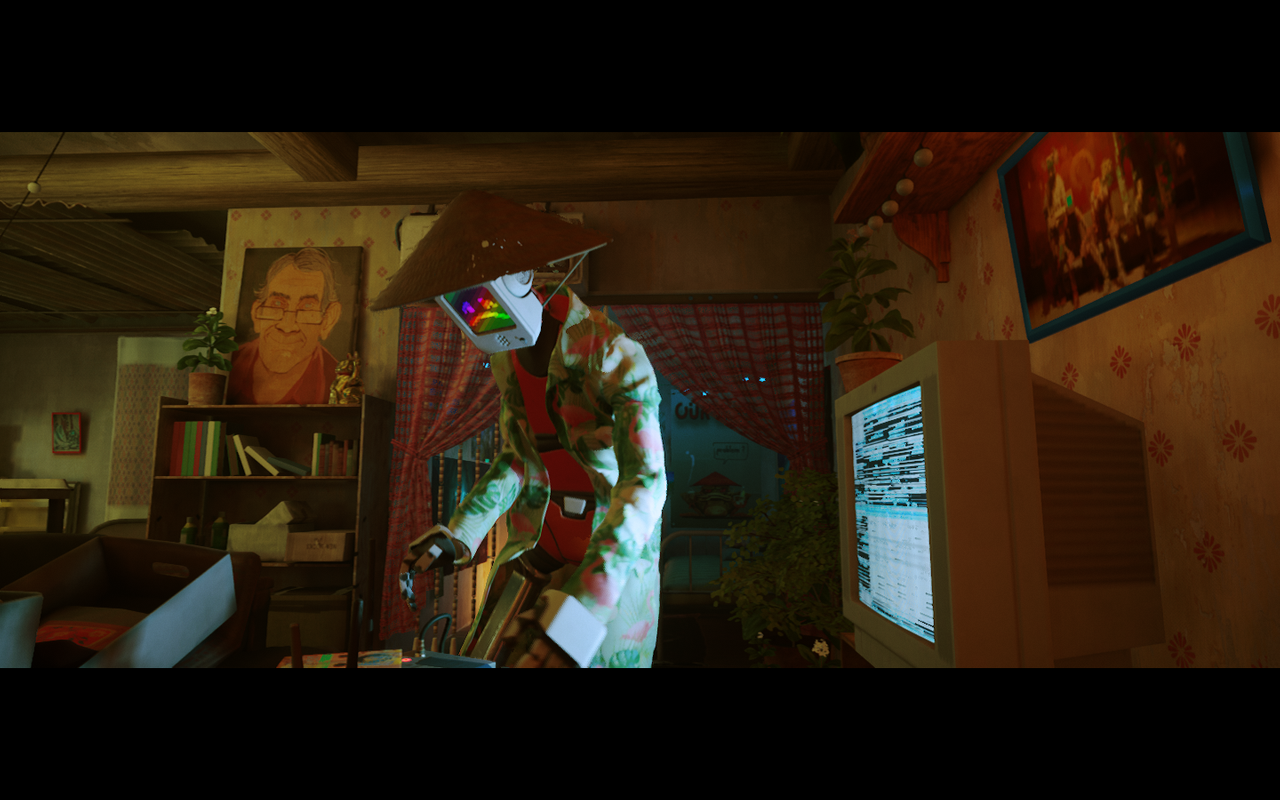 Espero que disfrutes mi gameplay, sé que hay algunos drops de FPS, pero es normal por mi pc. Pronto les traeré el siguiente gameplay. ¡Hasta la próxima mis boomers!

English



CS:GO has been stealing all my time lately. I don't know what's wrong with me, but I really want to get better at this game, not just the AIM stuff. Anyway, I neglected a bit some other games. Today to relax I decided to continue my adventure in Stray. For those of you who don't know this game, it's the kitty game that's being talked about a lot these days. I'll leave you my first post about Stray, you can notice my first impressions.
At the beginning of my gameplay I started in a place I didn't expect, as in the first Stray video I was left in a strange room with cameras watching us. I had forgotten that I should save before closing the game, but nothing happened, I just had to advance a little and I was already where I should be.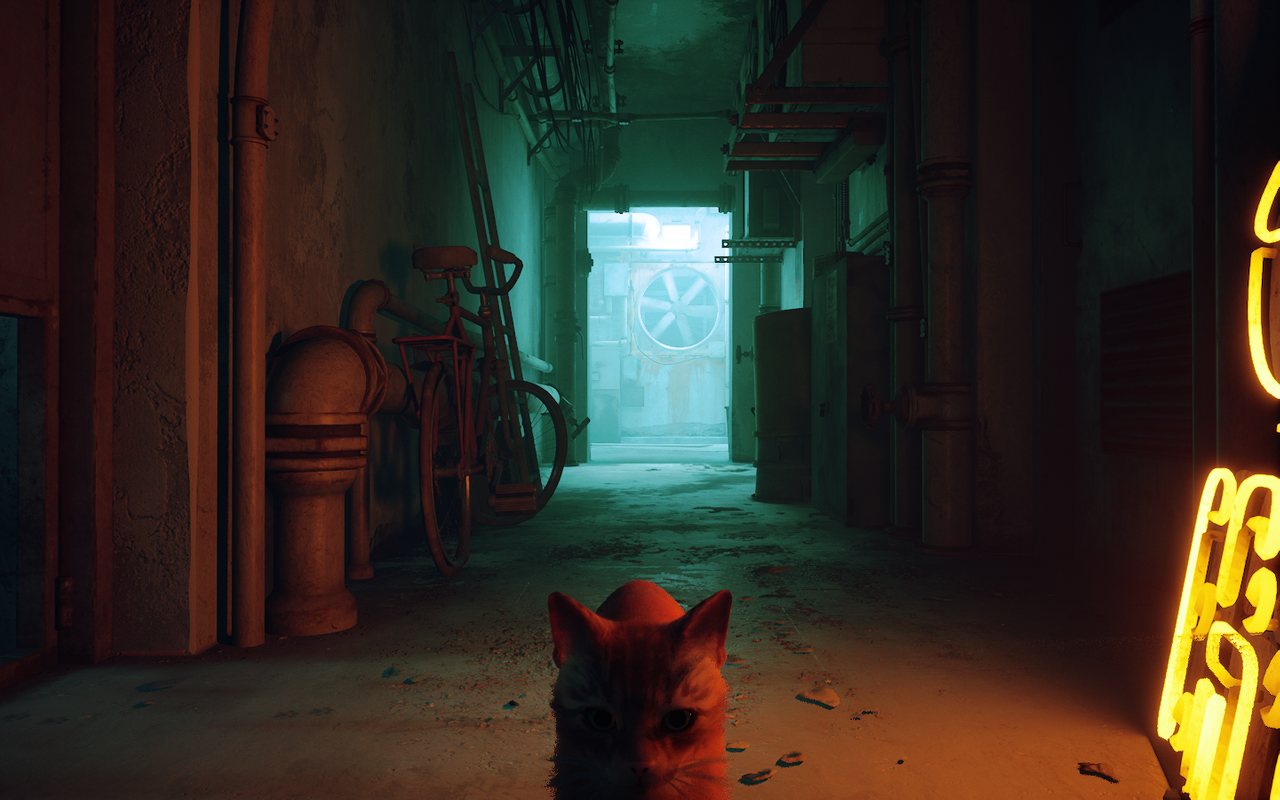 We are a curious cat, so we pull and touch everything we can, that helps us to advance without realizing it. Intuitively we know what to do, being a cat is quite interesting. In one part of my gameplay we have to connect 4 strange artifacts. After connecting them several computers are turned on, our intuition tells us that we must do something else, plus a secret place is revealed.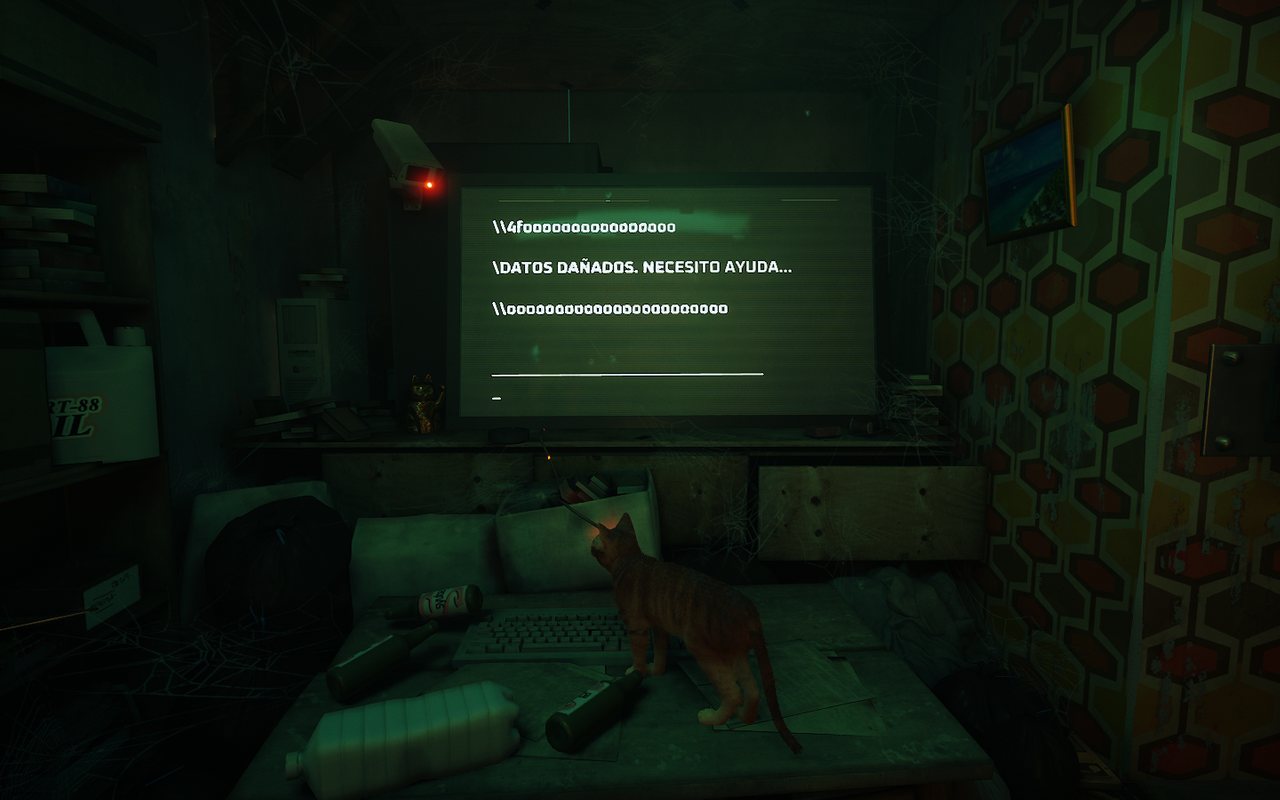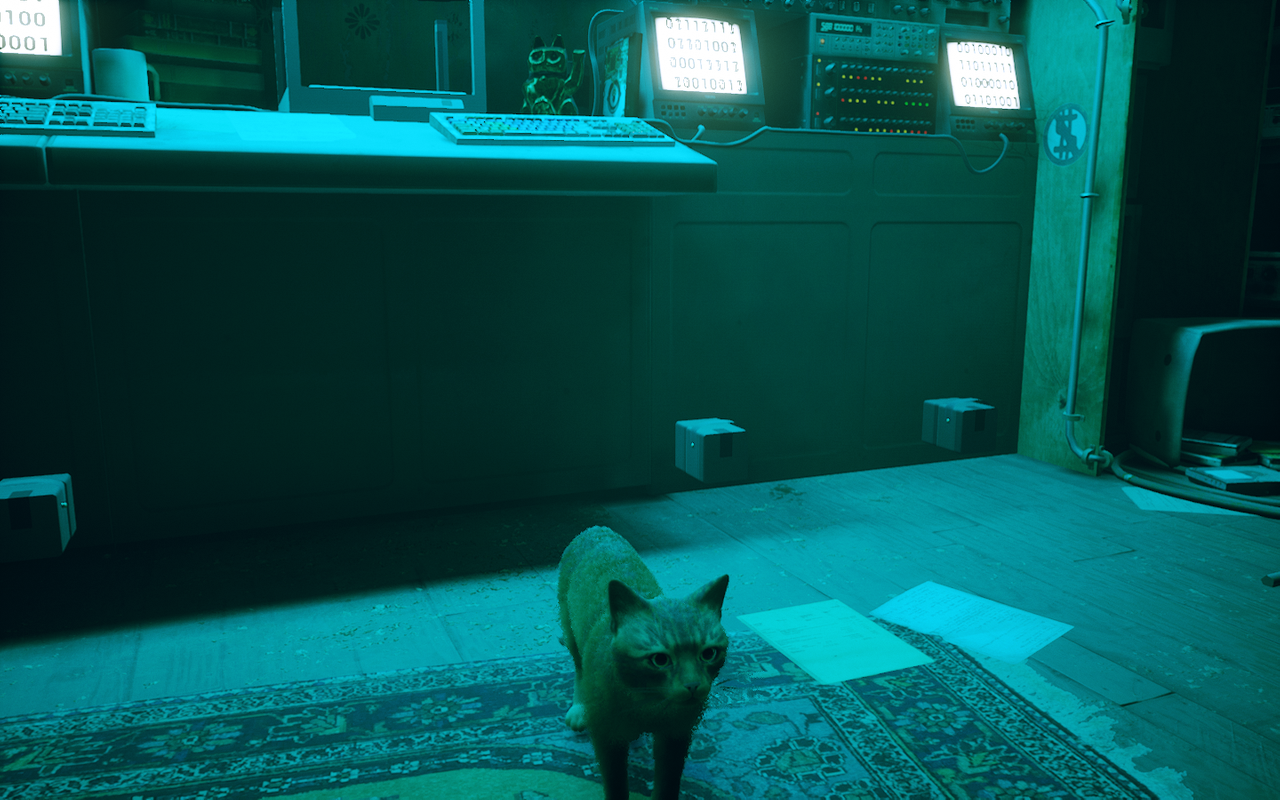 In this place we find a tiny object, we do not know what it is, but something tells us that we must get it out of there. In the previous room where we turned on the computers, we place the strange object and it seems to come to life. We discover that it is a small robot called B-12, our helper in our adventure. B-12 gives us a backpack, which adapts to our body; We are a free cat, we are not used to carry anything on our fur, so we find it hard to adapt to this new technology.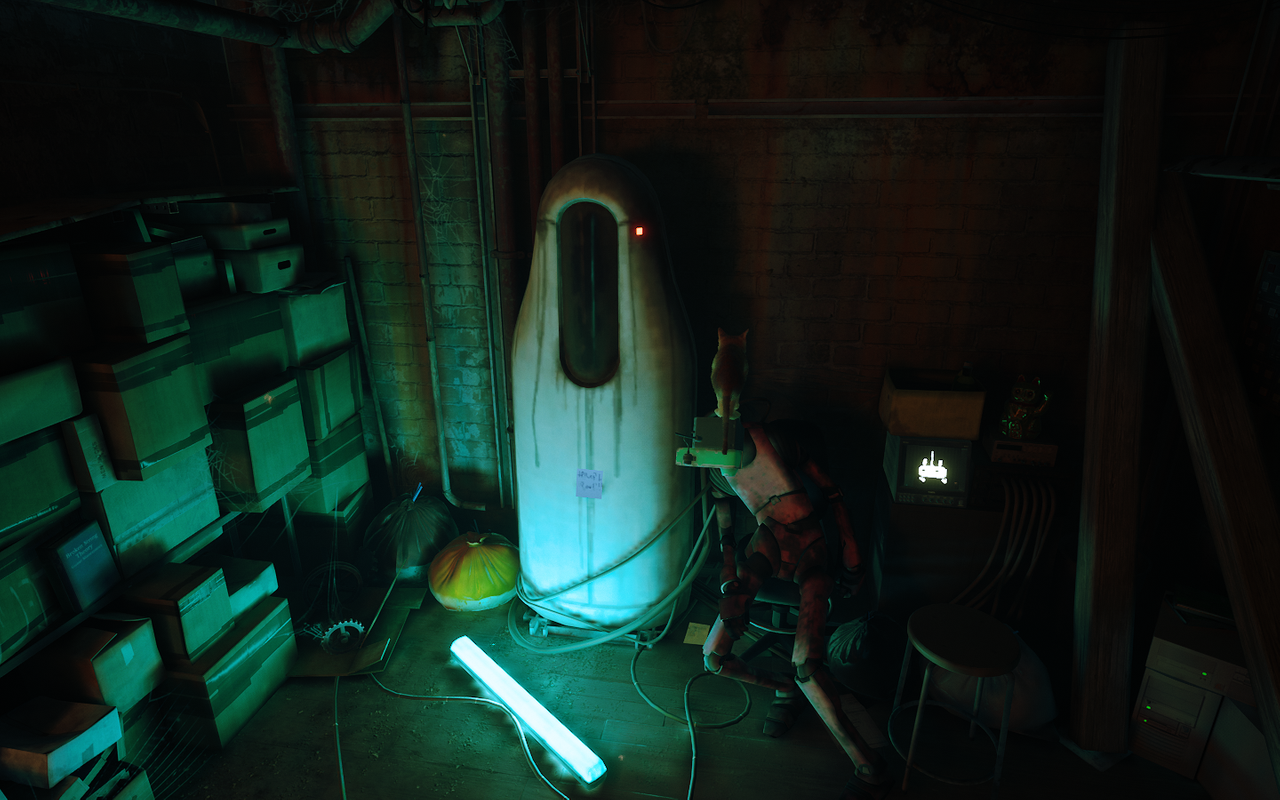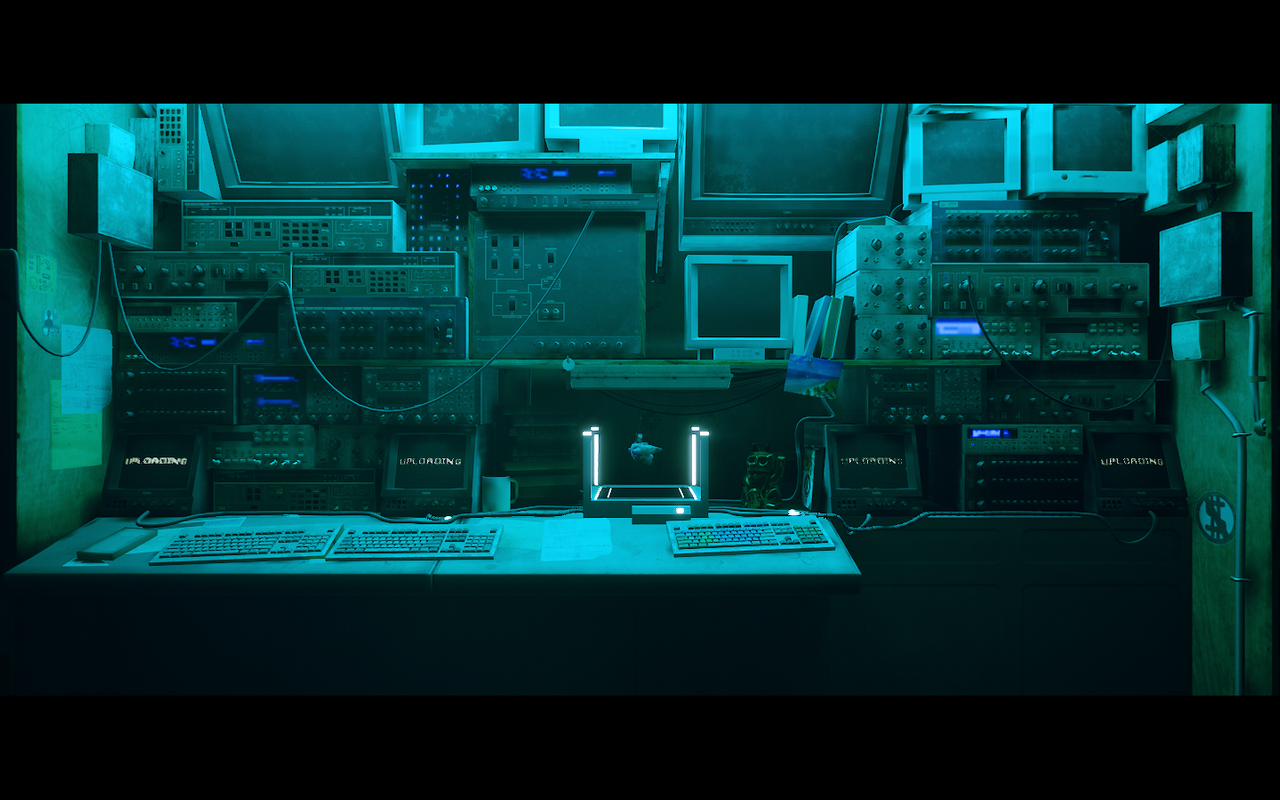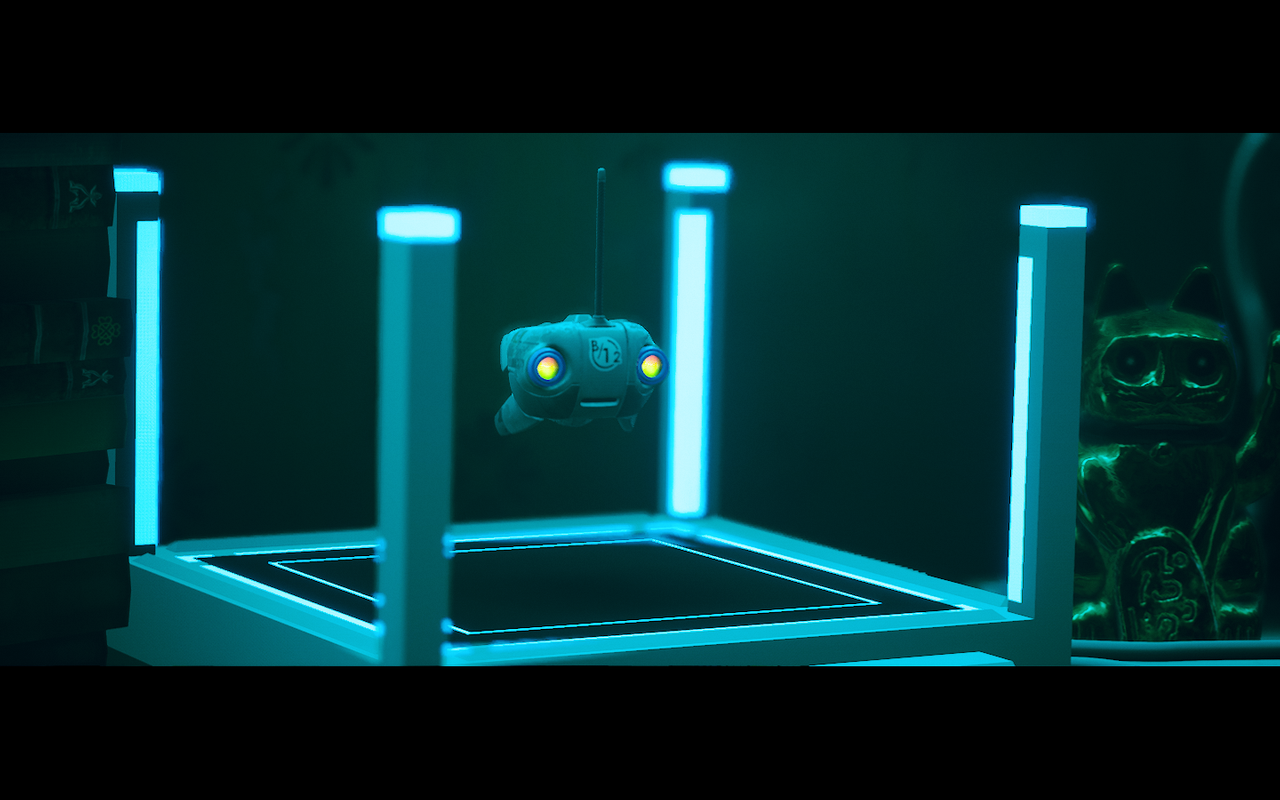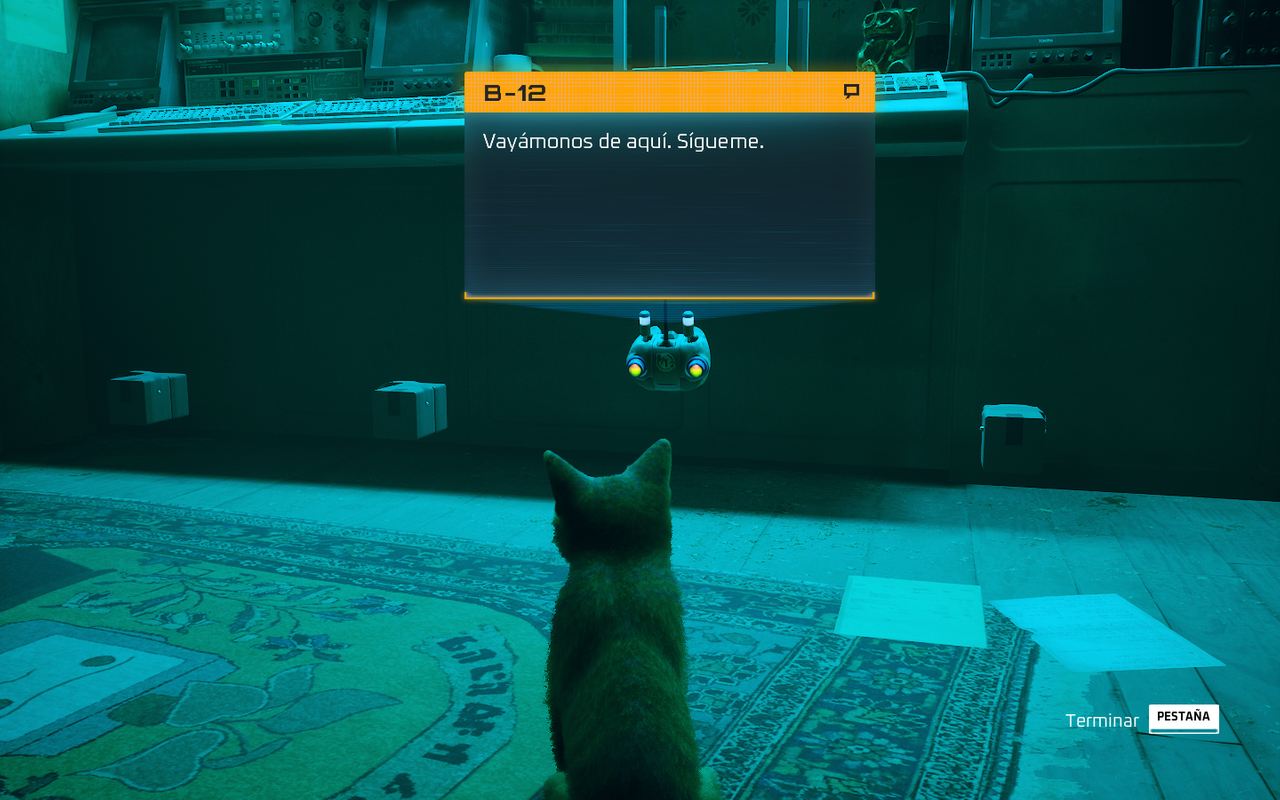 This backpack will allow us to store all the objects that will help us in our adventure. If we want to use any of our objects, we only have to access our inventory, it's as simple as that.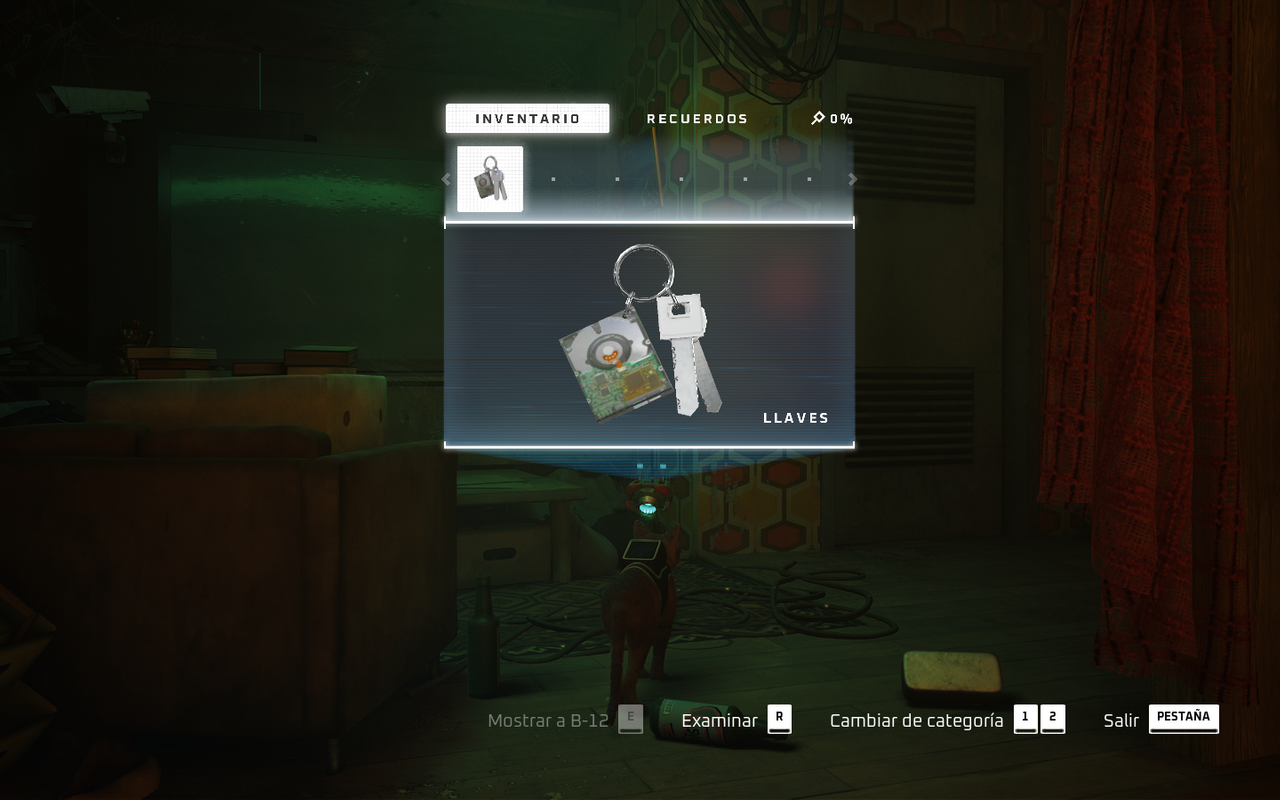 Advancing a little more, I died. I didn't think this was possible, but the little robotic creatures jumped on me and I didn't expect it. It's quite sad to see our cat lying there unable to move.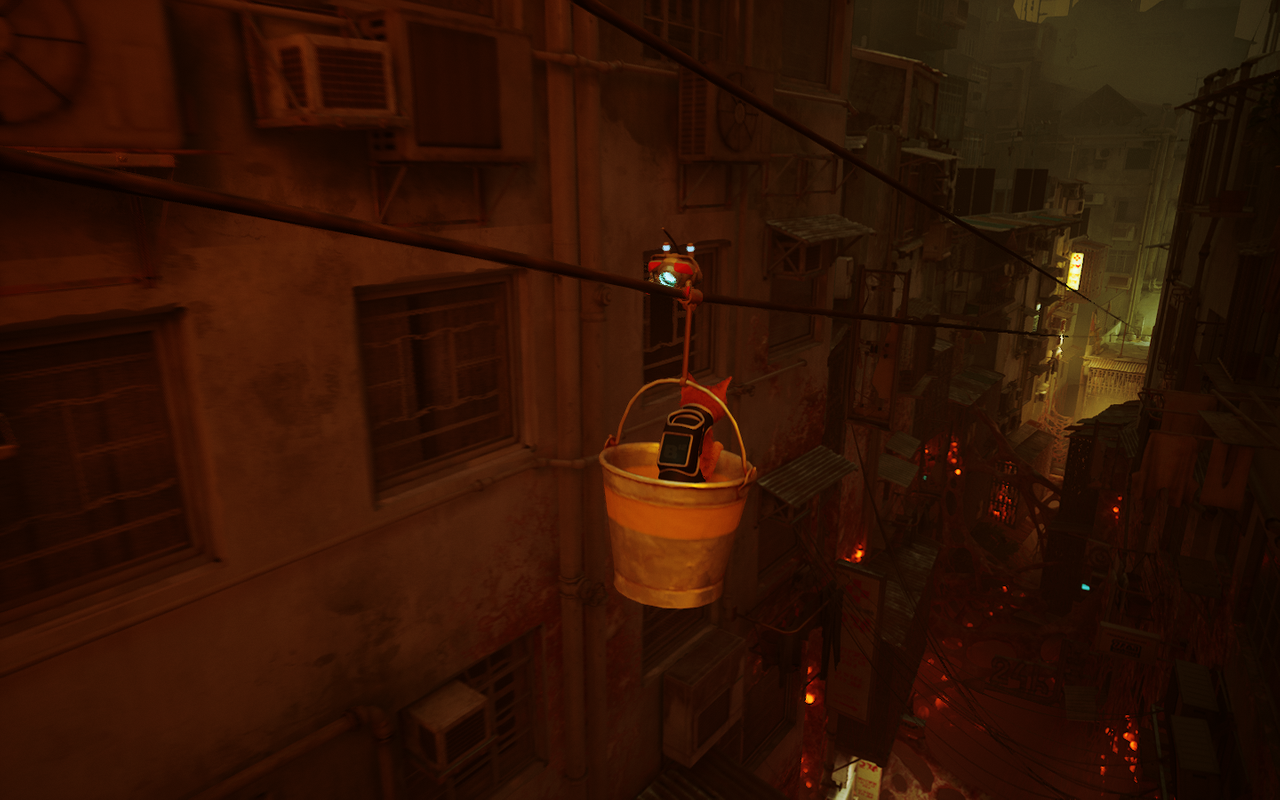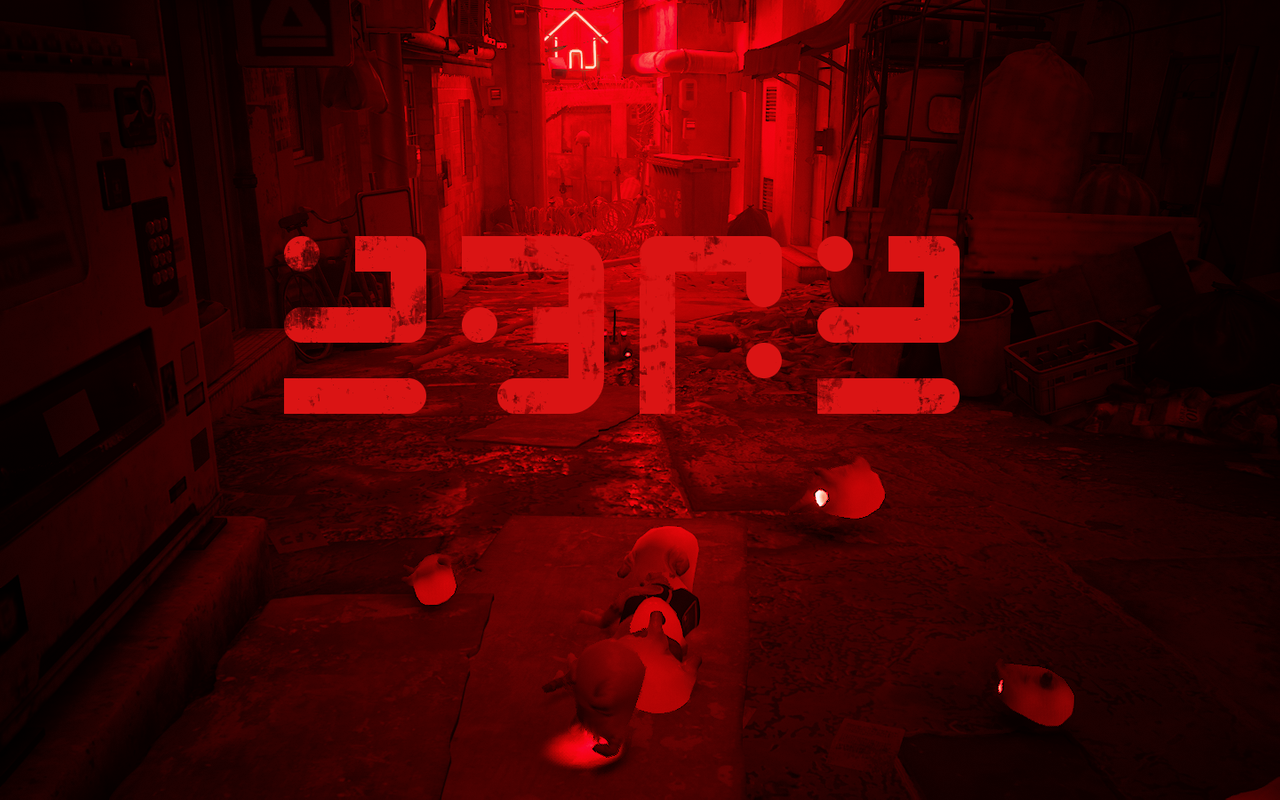 It was quite easy to escape the attack the second time, this time I was prepared. After escaping the attack, I arrived at a pretty interesting place, although a robot seems to have been scared when it saw us and activated an alarm that alerted the other robots (they couldn't handle the evil cat). I like that we finally see some "life" in this strange world.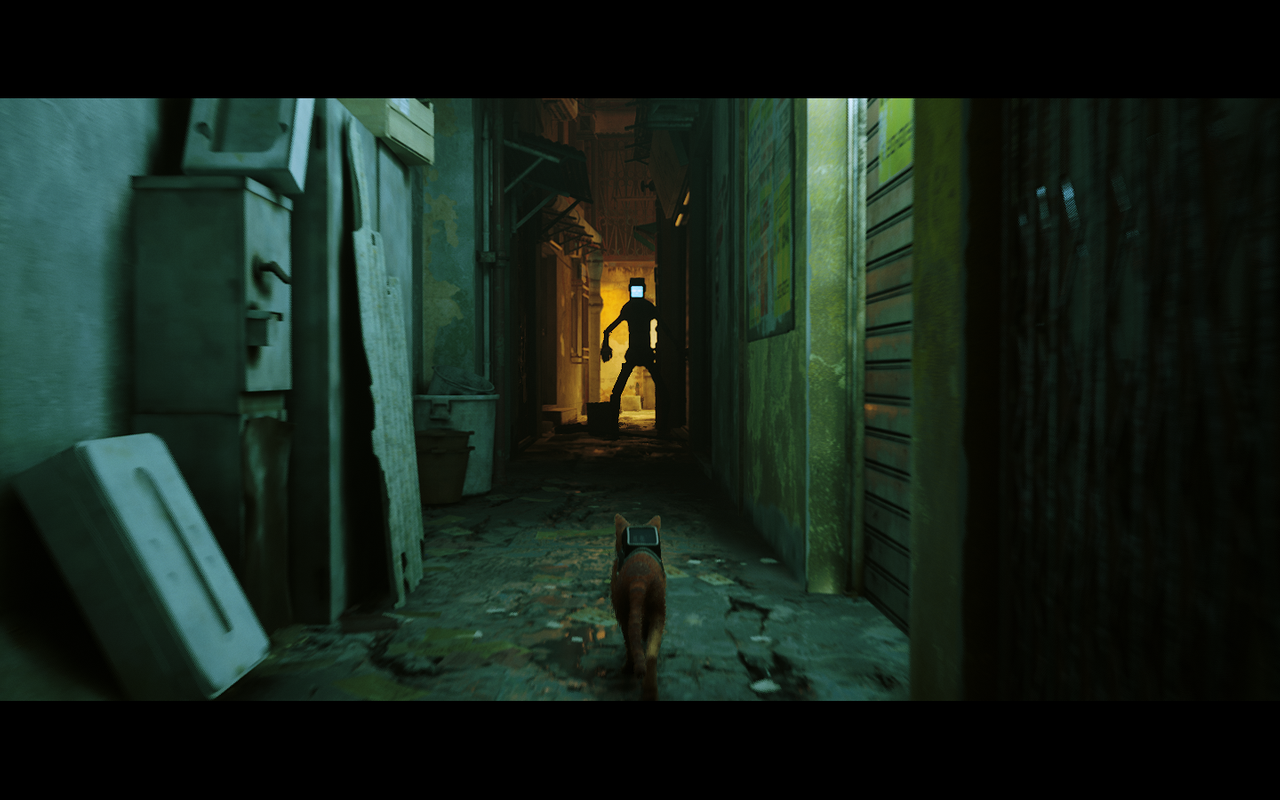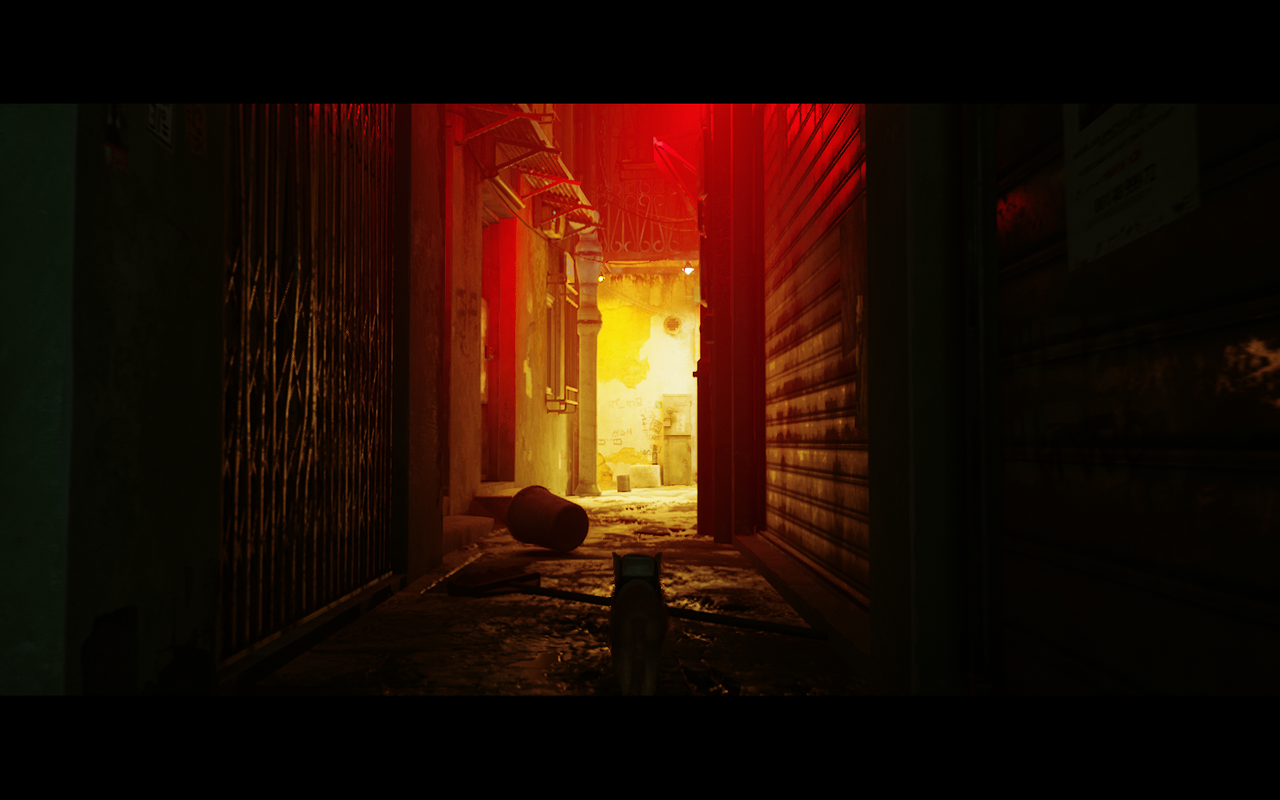 This time they explain several things about this mysterious world from which many have tried to get out, but have not been able to. The robots already met the humans and adapted their habits, they wear clothes, they clean the streets, I even noticed that one of the robots has food in the fridge; Still it feels that all the robots are sad, they want to see the outside, just as we want to see our family again.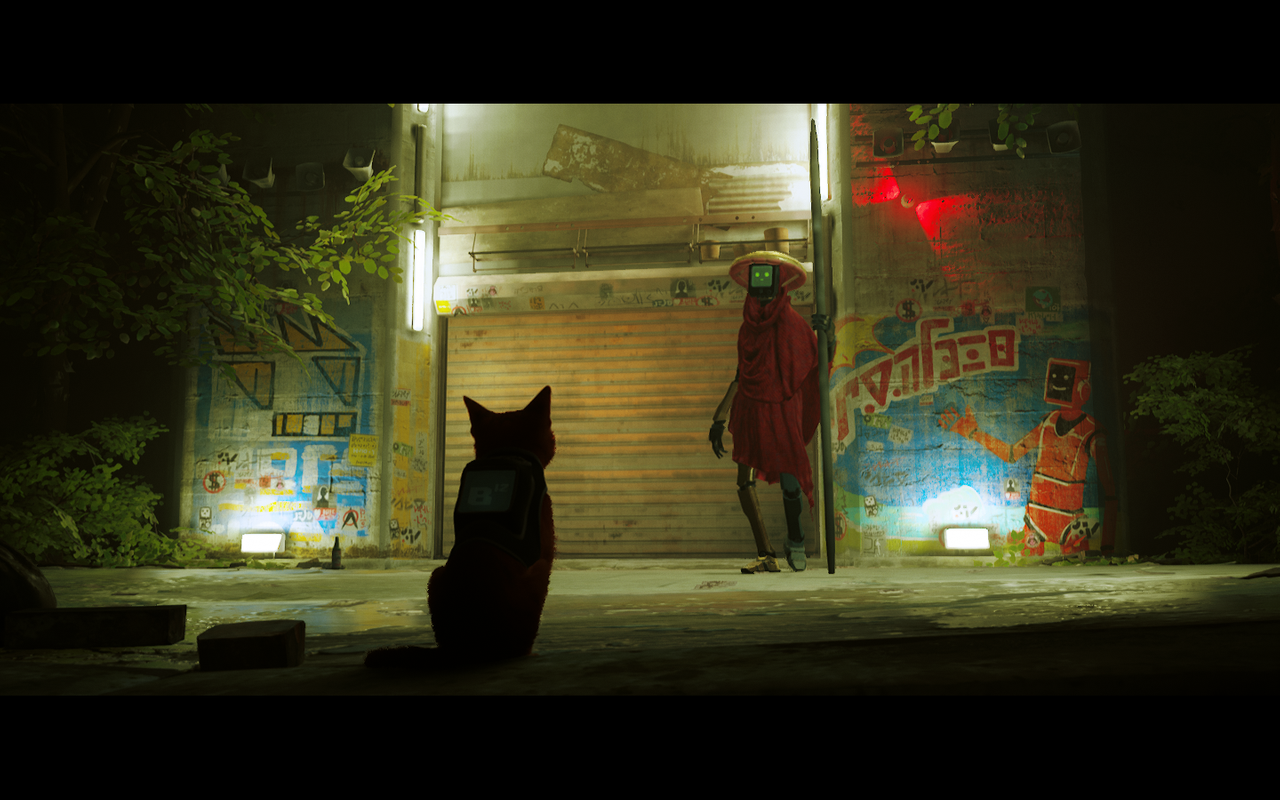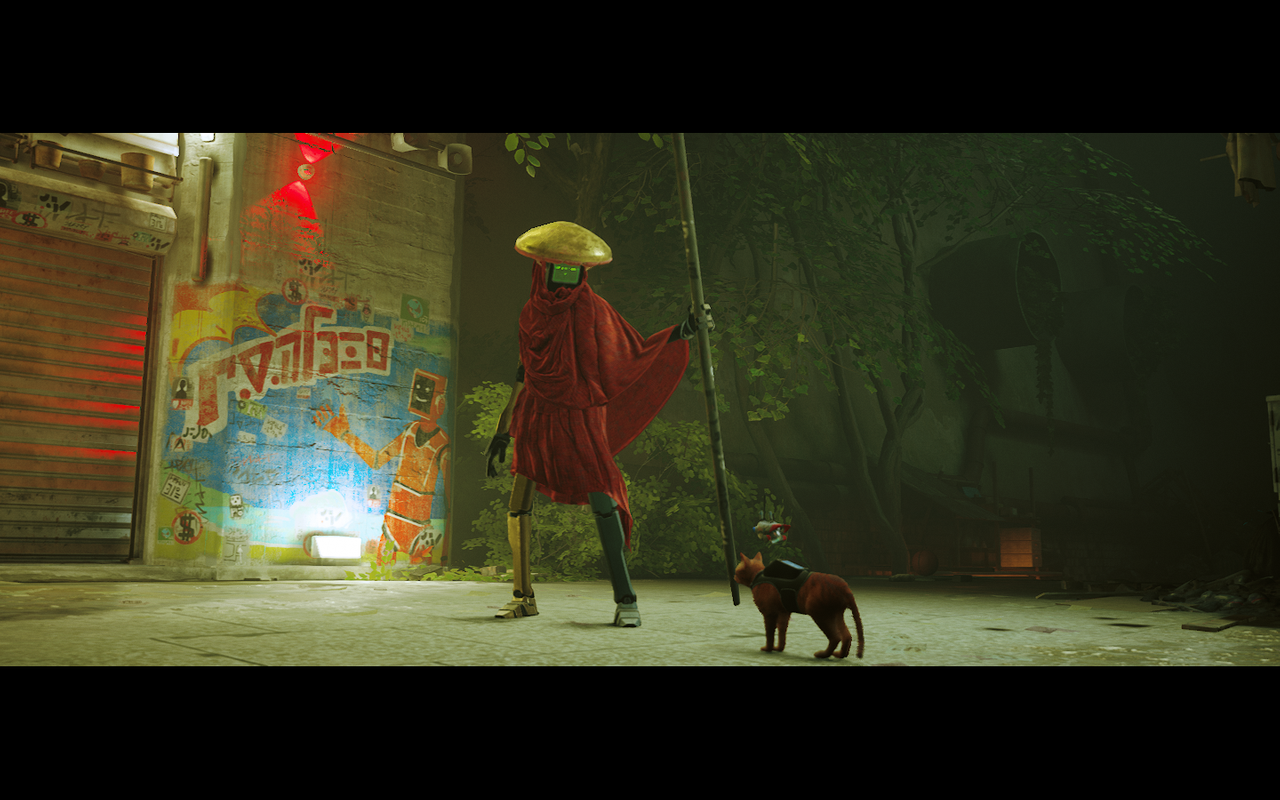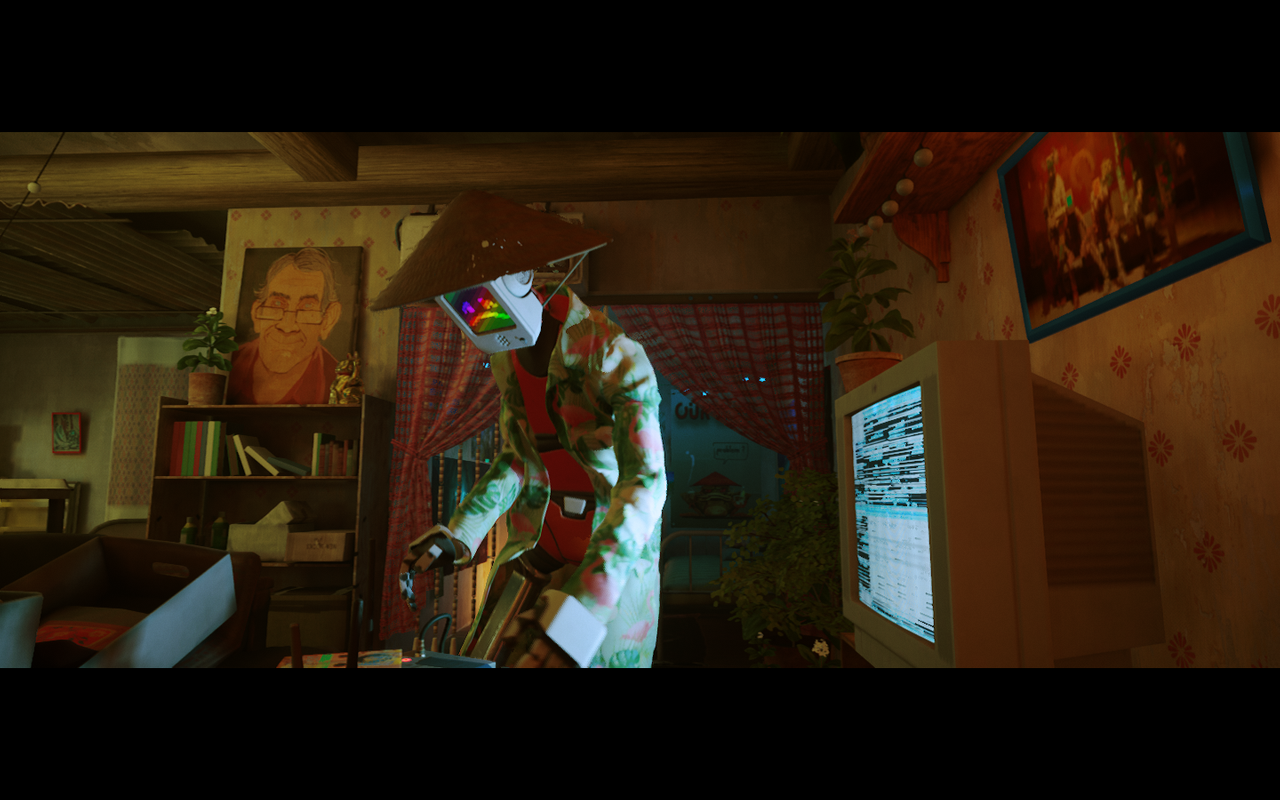 I hope you enjoy my gameplay, I know there are some FPS drops, but it's normal for my pc. Soon I will bring you the next gameplay, see you next time my boomers!
---
---