World Of Warcraft - MoP: I'm already a gladiator, soon to get the Tyrannical Gear. | He creado dos personajes nuevos [ENG - ESP ]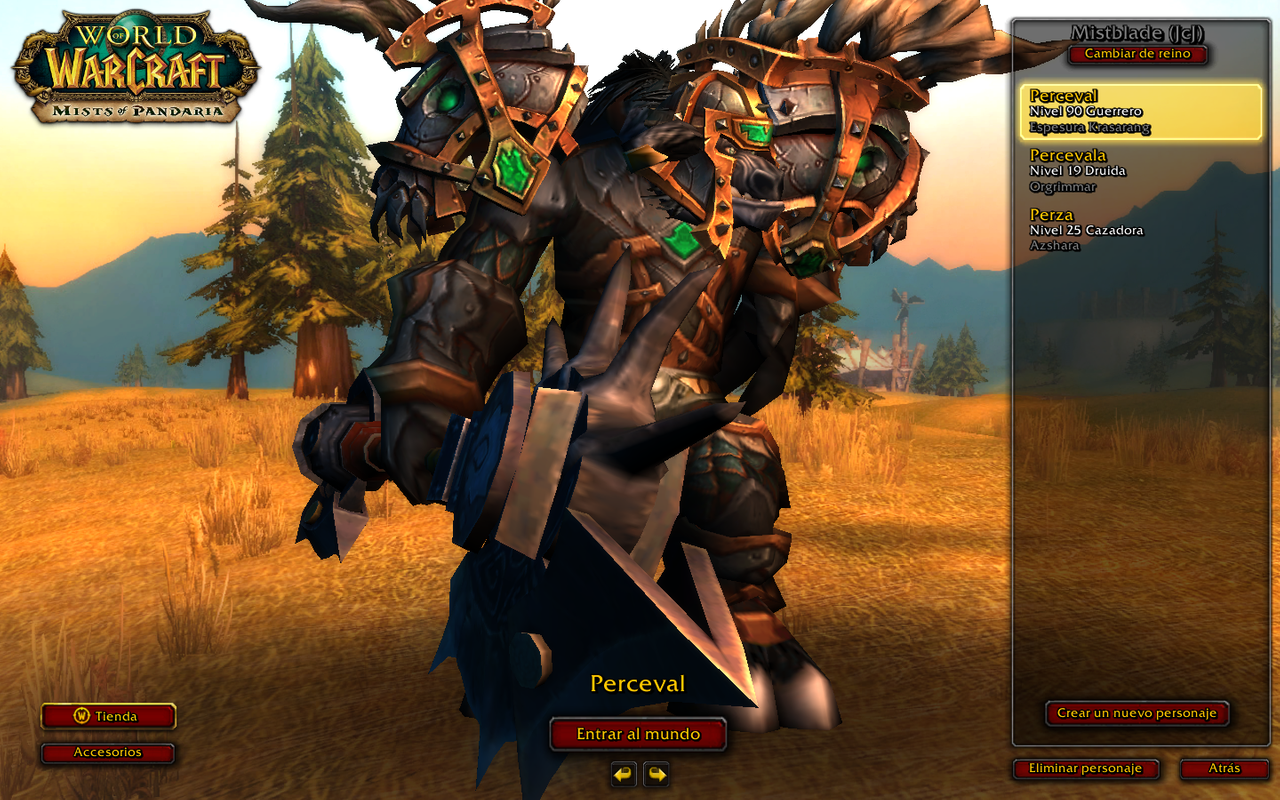 ---
Puedes leer en Español bajando un poco.

These days are going to be unforgettable.
I have done so many things in WoW with my friends, and there is still a lot to do. I reduced the time I dedicate to WoW, since I limited myself in other things. I will probably dedicate a small part of my days to other games I haven't finished, games like Stray and Blasphemous(I had completely forgotten about them).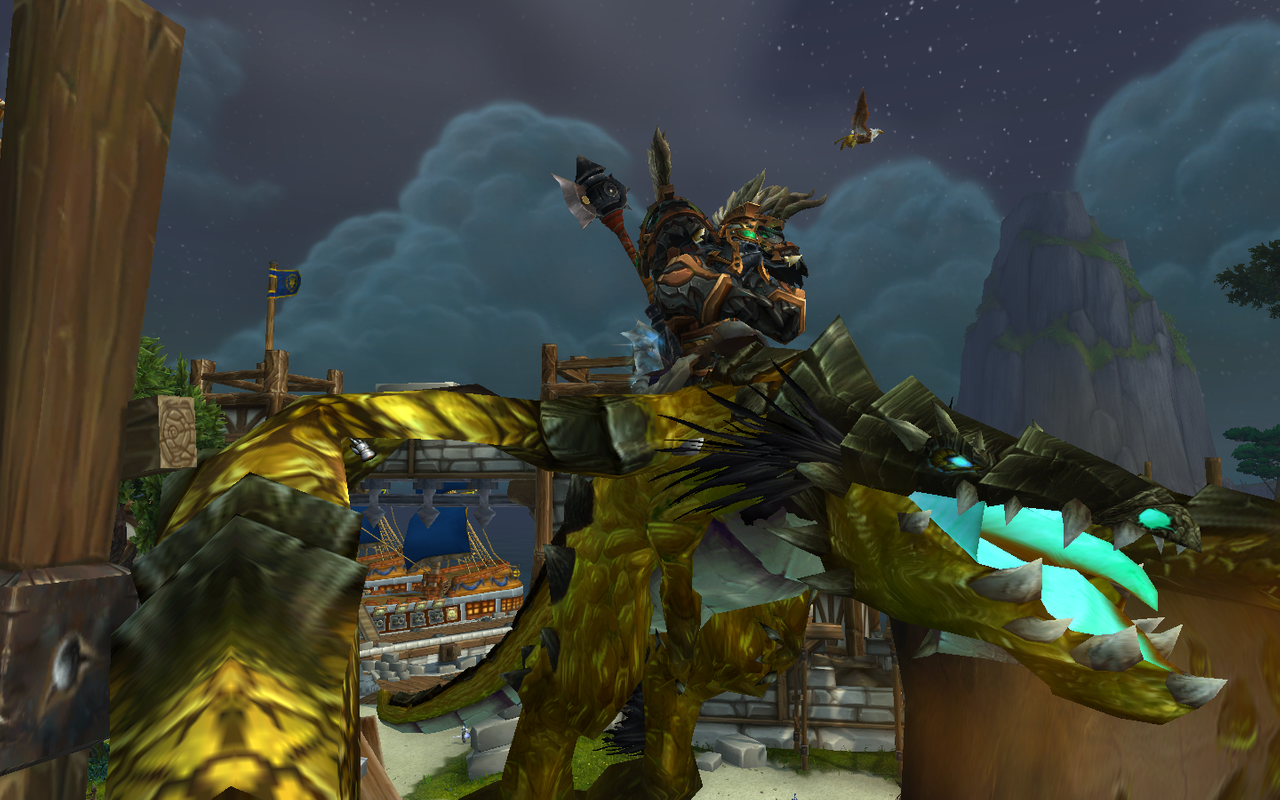 ---
If you never tried the World Of Warcraft experience, I recommend you to do it through private servers. I recommend Stormforge, it's the one we are currently playing and it's been going great. Don't get me wrong, if you have the chance to buy the original game, then do it. I had the opportunity to buy it and have my first experience on the official server, but not everyone has that opportunity.
If you are going to play with a group of friends, probably not everyone has the money to buy the game, so these servers help a lot and provide a pretty good experience, although in some of them the quests are buggy, but it is nothing that will damage your experience. In conclusion, these servers are ideal for those who are curious to try the WoW universe and can not make the investment of the official WoW.

---
A lot of things have happened, we are really quite strong, we even created secondary characters to have a backup and have more possibilities to play. My other characters are a Druid and a Hunter, classes that I really like.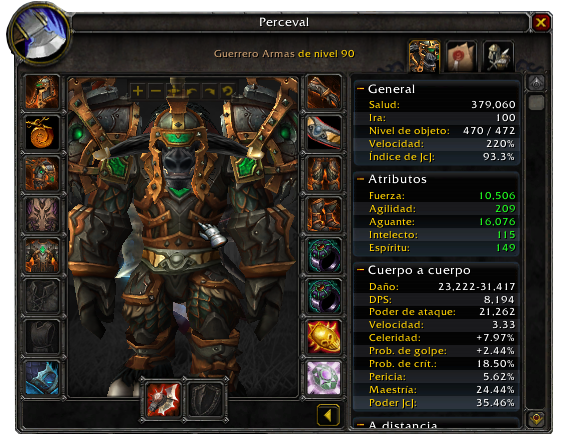 ---
I've always loved being support, so a Druid Healer wouldn't be bad to help my friends. On the other hand, the Hunter is one of the best characters for PvP, as their skill set is quite complete and they can inflict a lot of damage from long distances without risking danger. Soon I will bring you a video explaining several things I want to do and I will show you my trades and routes I use to maintain my economy. Maybe I will also upload some videos leveling up and upgrading my Gear.
---
We don't just focus on doing one thing, as repetitive is never good. That's why we also decided to create new characters for ourselves, so we have a little more variety. This game is beautiful, I'm really excited for the new Dragonflight expansion, will you be playing that next expansion? Hope to see you there.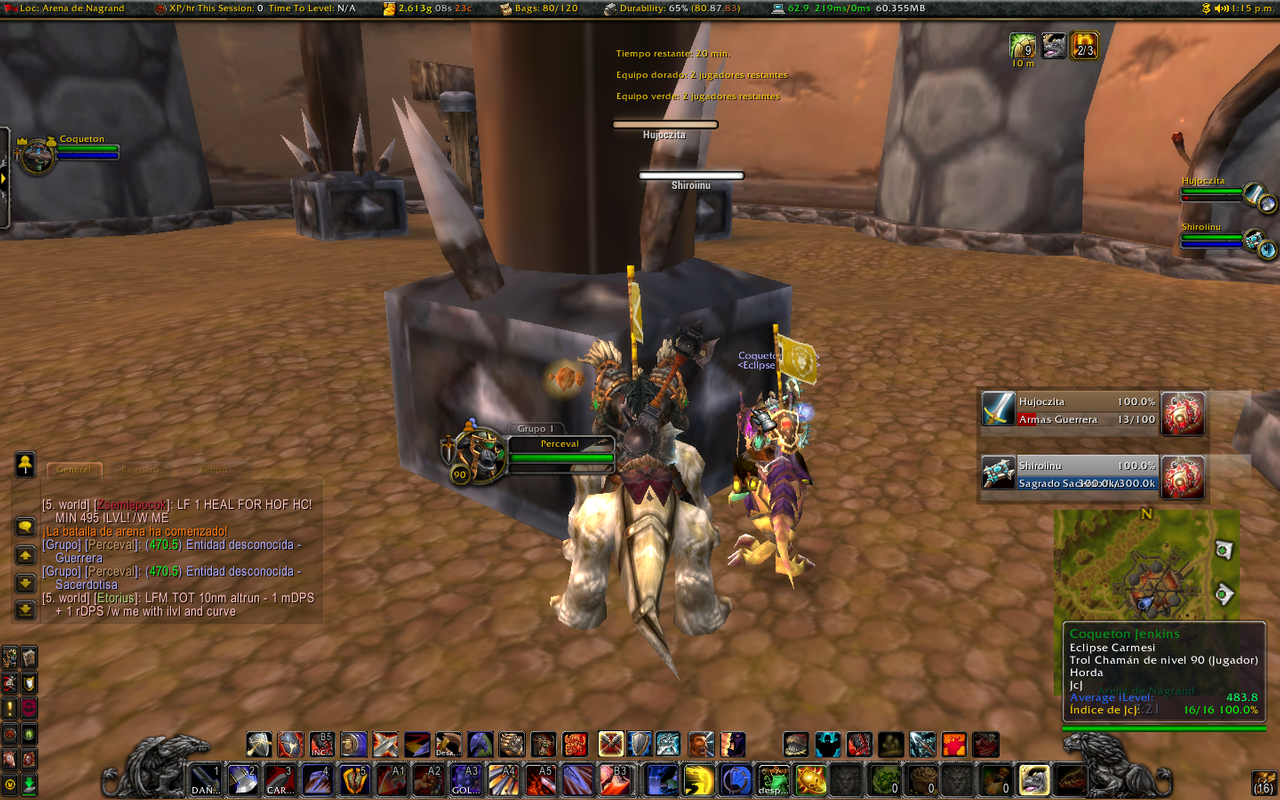 ---
I mentioned it in my previous post, but this game, as well as all MMO's really requires you to dedicate a lot of time to it, time flies by when you get into this world and don't make room for other things that maybe are more important. Maybe it's too late to make a game schedule, but I think with that I could organize myself better and do other things I enjoy, like keep drawing or playing the piano. I hope you are taking care of yourself wherever you are, see you next time my boomers!

Español

Estos días van a ser inolvidables.
He hecho tantas cosas en el WoW con mis amigos, y aún faltan un montón. Reduje el tiempo que le dedico al WoW, ya que me limitaba en otras cosas. Probablemente le dedique una pequeña parte de mis días a otros juegos que no he terminado, juegos como Stray e Blasphemous(me había olvidado de ellos completamente).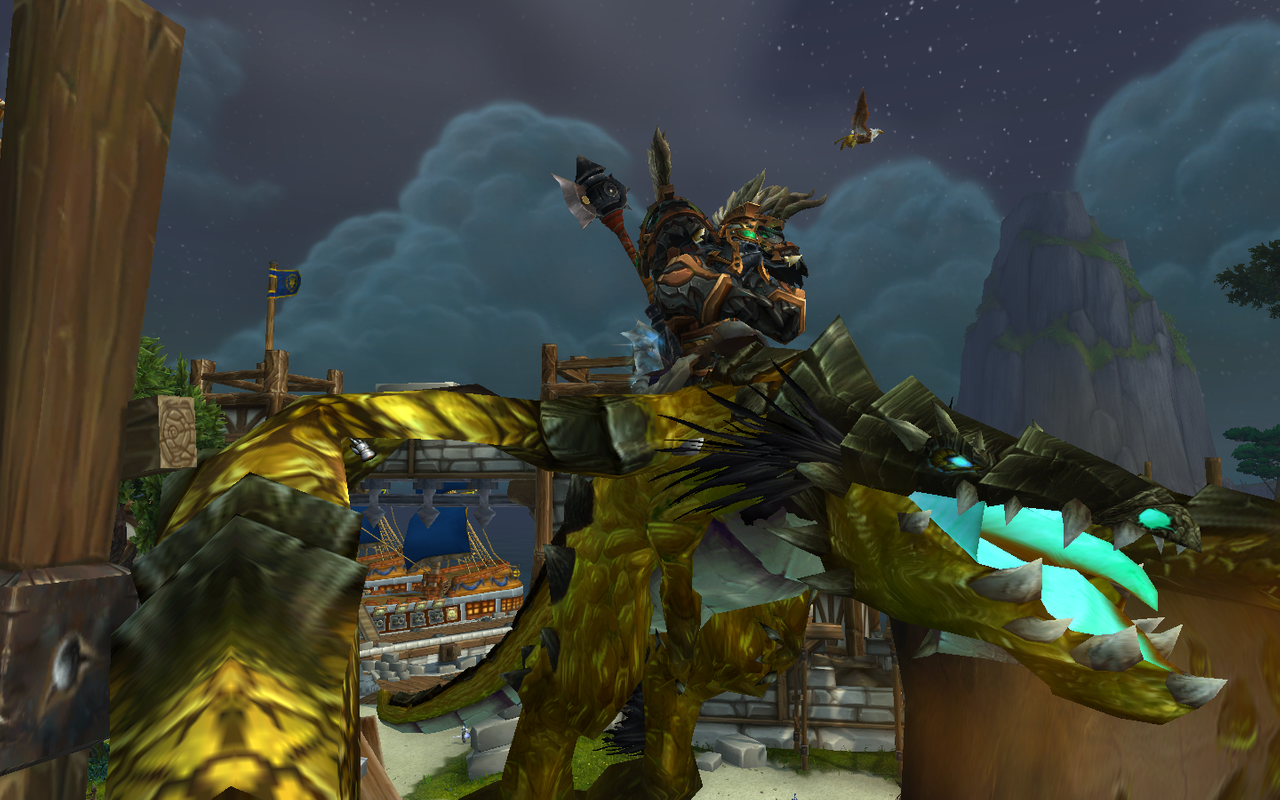 ---
Si nunca probaste la experiencia de World Of Warcraft, te recomiendo que lo hagas a través de servidores privados. Te recomiendo Stormforge, es el que nosotros jugamos actualmente y nos ha ido de maravilla. No me malinterpretes, si tienes la posibilidad de adquirir el juego original, entonces hazlo. Yo tuve la oportunidad de comprarlo y que mi primera experiencia fuese en el servidor oficial, pero no todos tienen esa oportunidad.
Si vas a jugar con un grupo de amigos, probablemente no todos dispongan del dinero para adquirir el juego, así que estos servidores ayudan bastante y proporcionan una experiencia bastante buena, aunque en algunos las quest están bugueadas, pero no es nada que vaya a dañar tu experiencia. En conclusión, estos servidores son ideales para aquellos que sienten curiosidad por probar el universo de WoW y no pueden hacer la inversión del WoW oficial.

---
Han pasado muchas cosas, realmente estamos bastante fuertes, hasta creamos personajes segundarios para tener un respaldo y tener más posibilidades de juego. Mis otros personajes son un Druida y un Hunter, clases que me llaman mucho la atención y realmente me gustan.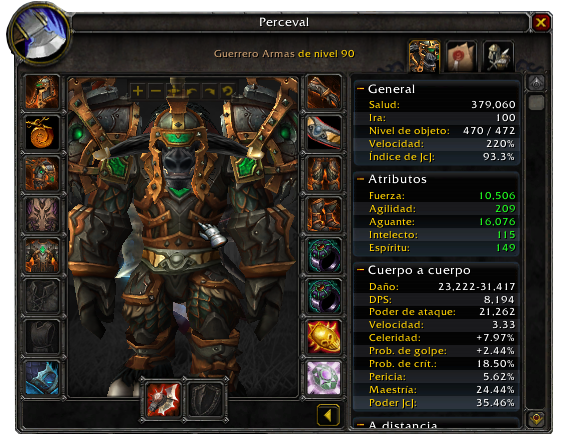 ---
A mi siempre me ha encantado ser soporte, así que un Druida Healer no estaría nada mal para ayudar a mis amigos. Por otro lado, el Hunter es uno de los mejores personajes para PvP, ya que su Kit de habilidades es bastante completo y pueden infligir mucho daño desde largas distancias sin arriesgarse al peligro. Pronto les traeré un vídeo explicando varias cosas que quiero hacer y les mostraré mis oficios y rutas que utilizo para mantener mi economía. Tal vez también suba algunos vídeos subiendo de nivel y mejorando mi Gear.
---
Nosotros no solo nos centramos en hacer una cosa, ya que lo repetitivo nunca es bueno. Es por eso que también decidimos crearnos nuevos personajes, para así tener un poco más de variedad. Este juego es hermoso, realmente estoy emocionado por la nueva expansión Dragonflight, ¿tú jugarás esa próxima expansión? Espero verte por allí.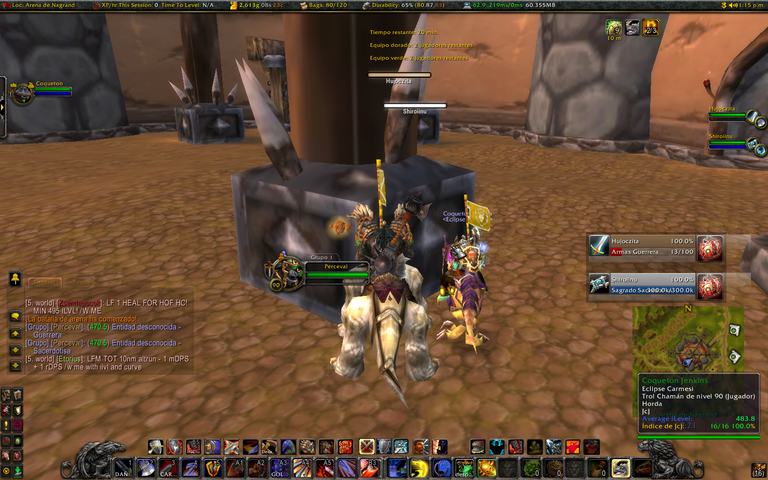 ---
Ya lo mencioné en mi anterior post, pero este juego, así como todos los MMO realmente requiere que le dediques mucho tiempo, el tiempo pasa volando cuando te adentras en este mundo y no le das cabida a otras cosas que tal vez son más importantes. Tal vez sea tarde para hacer un horario de juego, pero creo que con eso podría organizarme mejor y hacer otras cosas que disfruto, como seguir dibujando o tocar el piano. Espero que te estés cuidando sea donde sea que te encuentres. ¡Hasta la próxima mis boomers!
---
---