I was the villain of this Short Film 😈💪🏽😁🎥 / Fui el villano de este Cortometraje 😈💪🏽😁🎥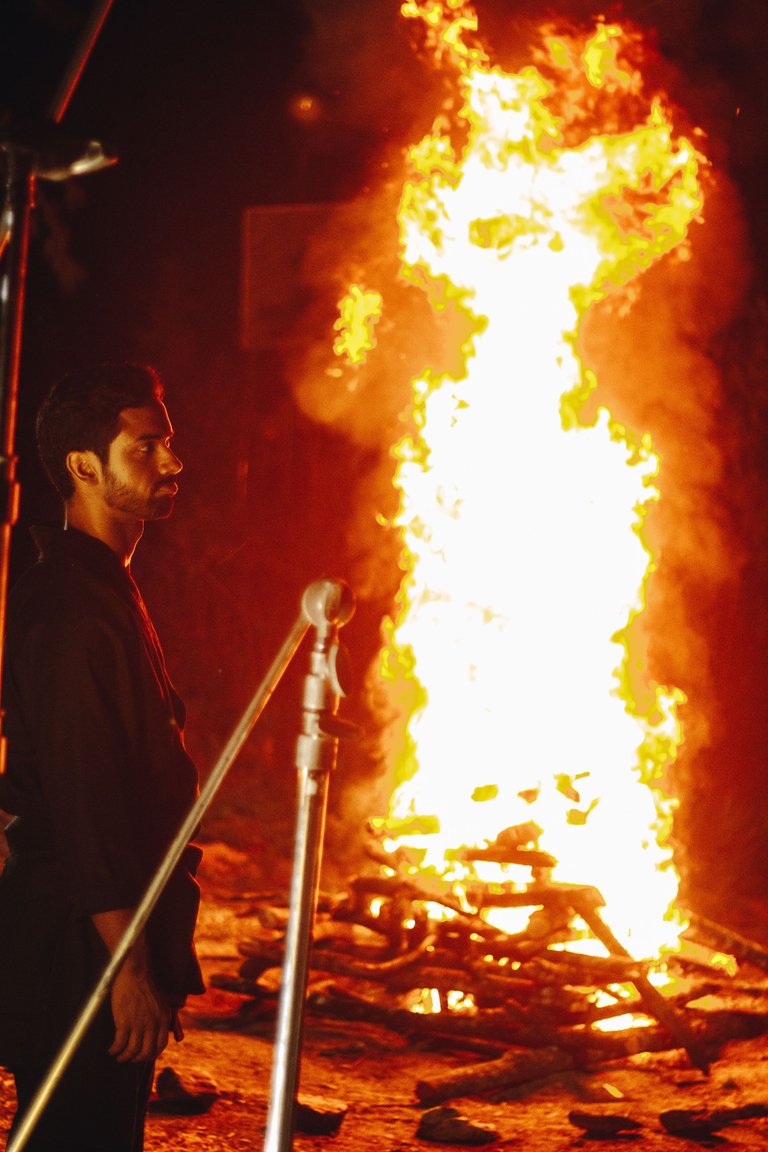 ¡Hola, amigos! Como les mencioné en una de mis publicaciones anteriores, a finales de agosto se llevó a cabo la filmación de un cortometraje referente a las artes marciales dónde tuve el honor de participar como antagonista. Su nombre es "Memorias en Duelo" y próximamente lo podrán ver en todos los festivales de cine del país e internacionales.
Hi friends! As I mentioned in one of my previous posts, at the end of August a short film about martial arts was filmed where I had the honor of participating as an antagonist. His name is "Memories in Duel" and soon he will be able to see it in all the film festivals of the country and international.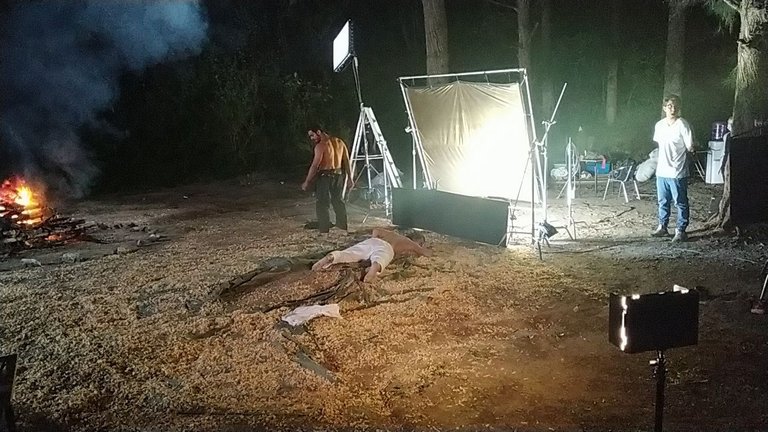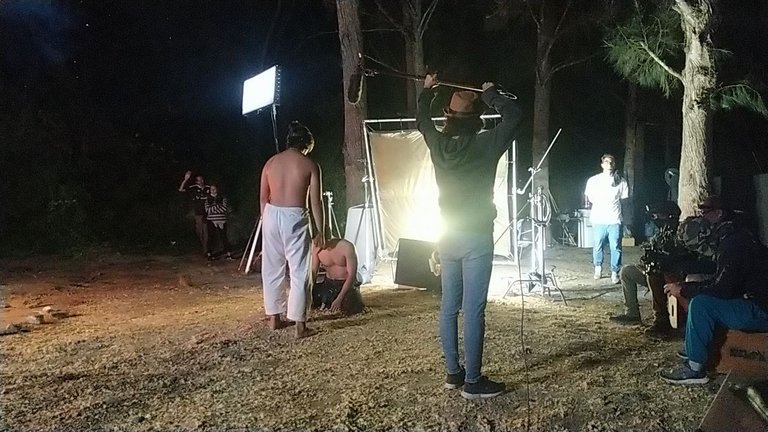 Las fotos que les muestro fueron tomadas desde mi celular por la asistente de dirección, como también por el encargado de hacer el making of con obviamente su cámara profesional.
The photos that I show you were taken from my cell phone by the assistant director, as well as by the person in charge of making the making of with obviously his professional camera.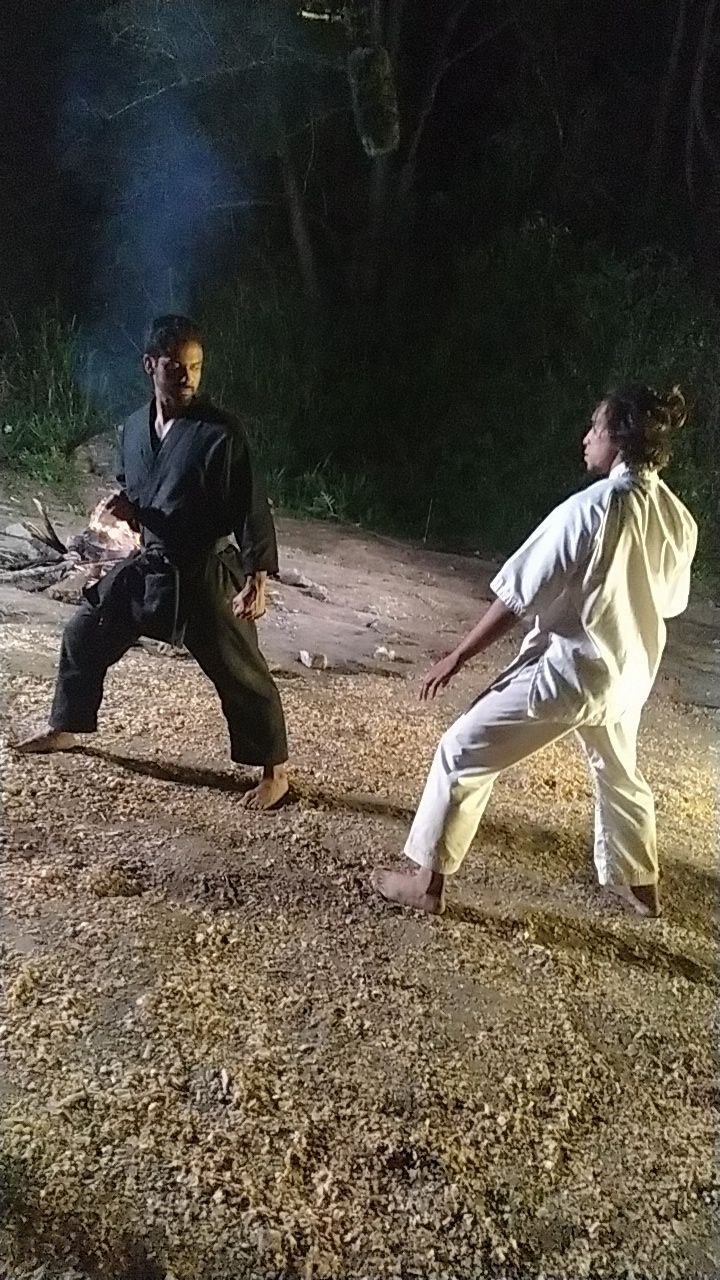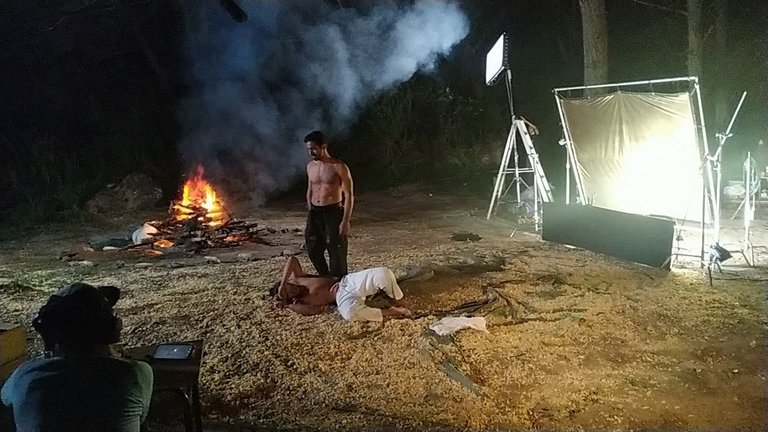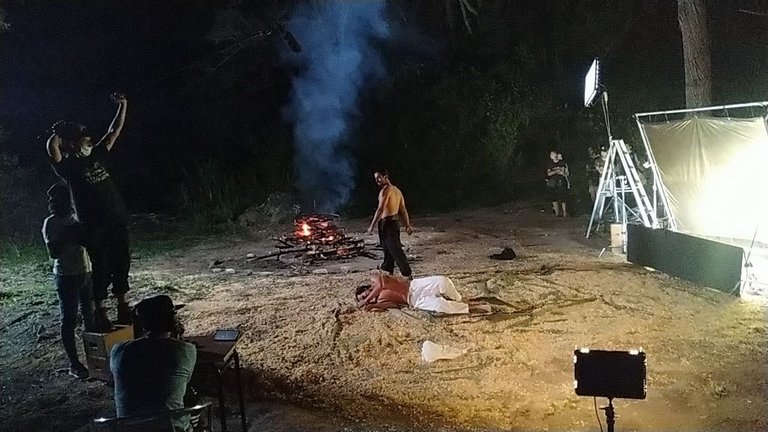 Todas estas fotos fueron tomadas el último día de grabación, en parte de lo que es el Parque Nacional Macarao en Los Teques - Venezuela. Nos llevó toda la madrugada tener todas las tomas listas para la escena final, ya que era el momento cumbre del Cortometraje; la pelea final entre el protagonista y antagonista, como toda película de artes marciales.
All these photos were taken on the last day of recording, in part of what is the Macarao National Park in Los Teques - Venezuela. It took us all morning to have all the takes ready for the final scene, since it was the highlight of the Short Film; the final fight between the protagonist and antagonist, like any martial arts movie.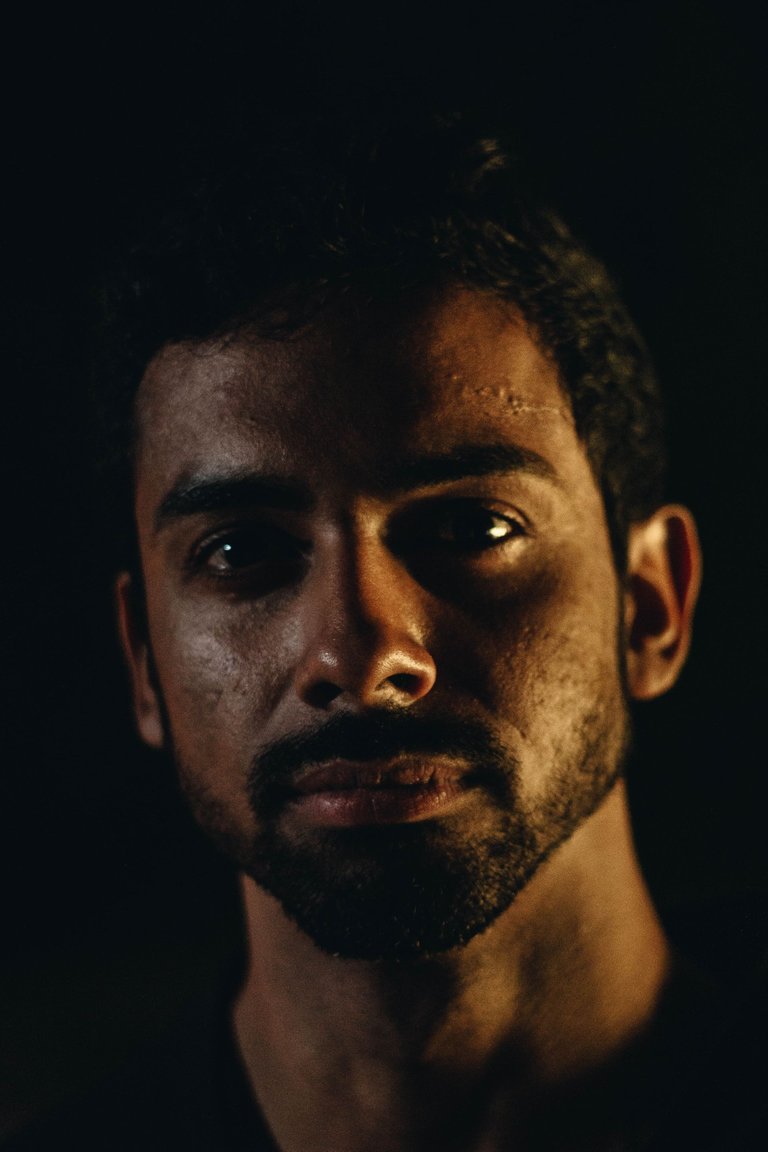 Mi maquillaje consistió en hacerme ver un poco más rudo, por ello los tatuajes y la cicatriz en la frente, que incluso en la historia del corto se le da un significado mucho más profundo. Además de hacernos lucir algo más cansados y mayores, pero sin perder la naturalidad.
My makeup consisted of making me look a little rougher, hence the tattoos and the scar on my forehead, which even in the story of the short is given a much deeper meaning. In addition to making us look a bit more tired and older, but without losing our naturalness.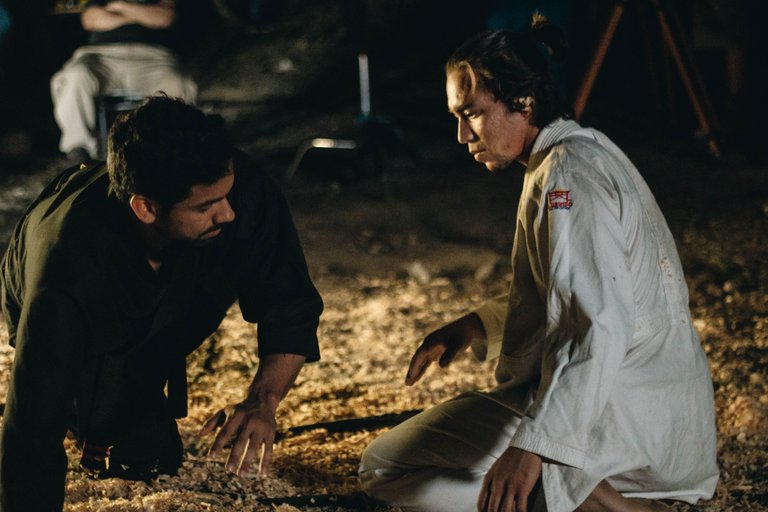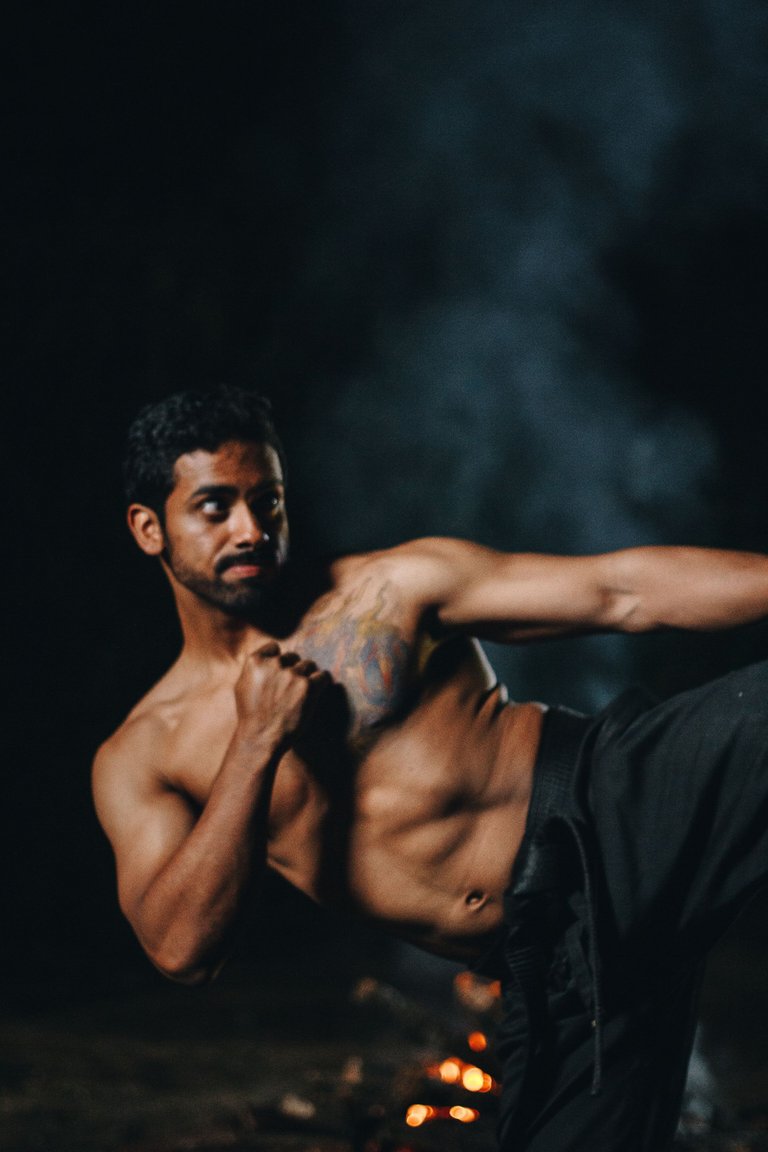 Llevar a cabo la coreografía de la pelea en el terreno de filmación no fue tan sencillo como esperábamos. Era una superficie rocosa y no del todo plana. Pasamos de practicar una y otra vez en tatamis acolchados y especiales para el karate de competencia, a realizar una lucha a muerte en un suelo y ambiente totalmente inhóspito.
Choreographing the fight on the film site was not as easy as we expected. It was a rocky surface and not quite flat. We went from practicing over and over on padded tatami mats specially designed for competitive karate, to fighting to the death on a totally inhospitable ground and environment.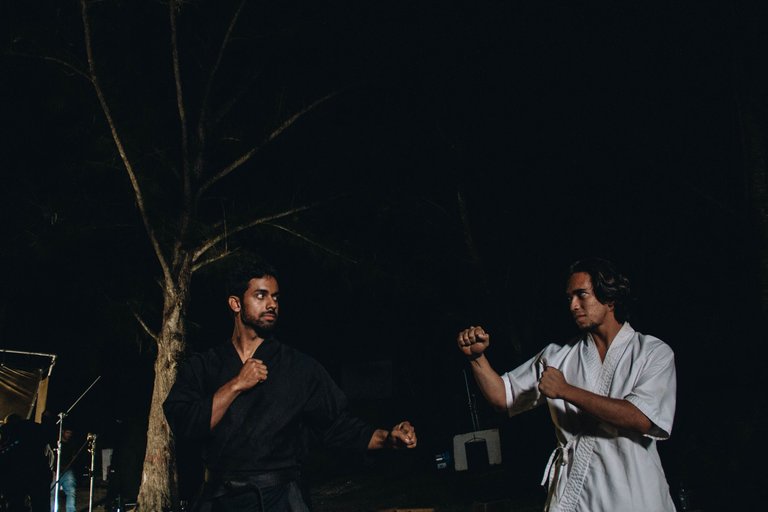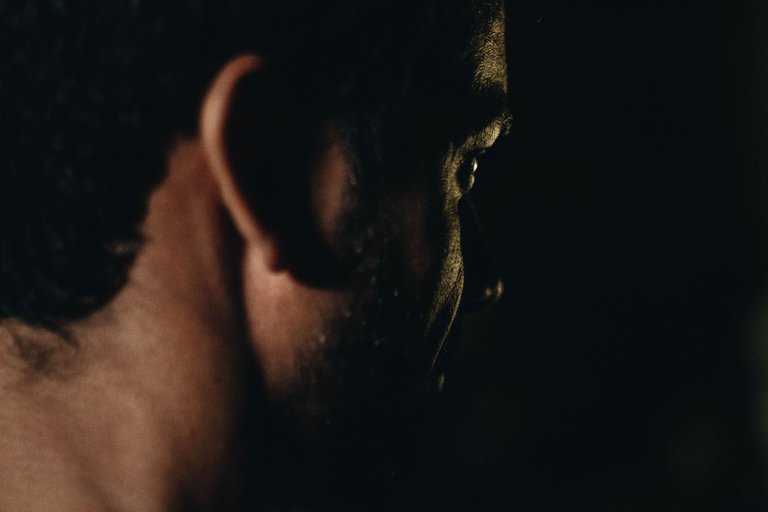 Unas de las dificultades que se nos presentó además de la incomodidad del terreno, fueron cosas como que debido al frío y la humedad del entorno, la fogata no quería prender y costó mucho trabajo hacerla crecer de la manera que se necesitaba para la grabación. También debido al terreno sufrí un fuerte raspón en mi brazo derecho y un tendón montado que me incómodo en gran parte del rodaje. Una fuerte tos debido a los cambios bruscos de temperatura; ya que en ocasiones debía estar muy cerca de la gran fogata, correr y combatir, y luego debía esperar unos minutos por algún detalle de producción o arte, estando sin camisa en un lugar tan frío. Sin lugar a dudas fue todo un reto.
Some of the difficulties that we faced in addition to the discomfort of the terrain, were things like that due to the cold and humidity of the environment, the campfire did not want to light and it took a lot of work to make it grow in the way that was needed for the recording. Also due to the terrain I suffered a strong scrape on my right arm and a mounted tendon that made me uncomfortable for most of the shooting. A strong cough due to sudden changes in temperature; since sometimes he had to be very close to the big fire, run and fight, and then he had to wait a few minutes for some production or art detail, being shirtless in such a cold place. It was definitely a challenge.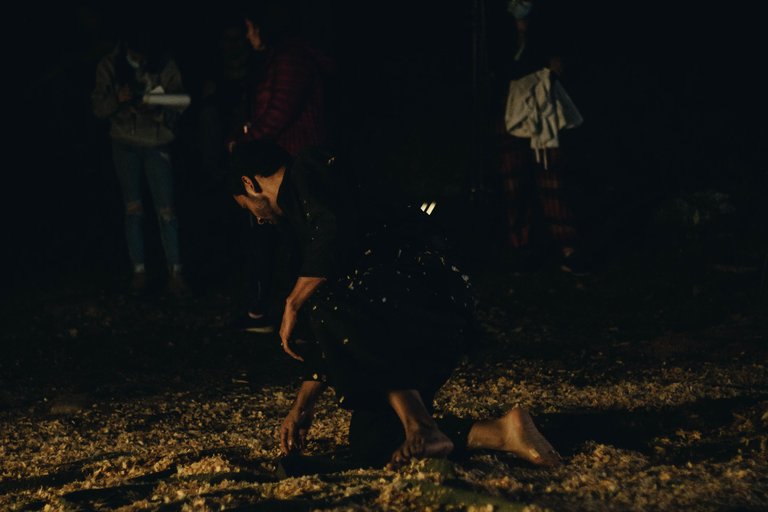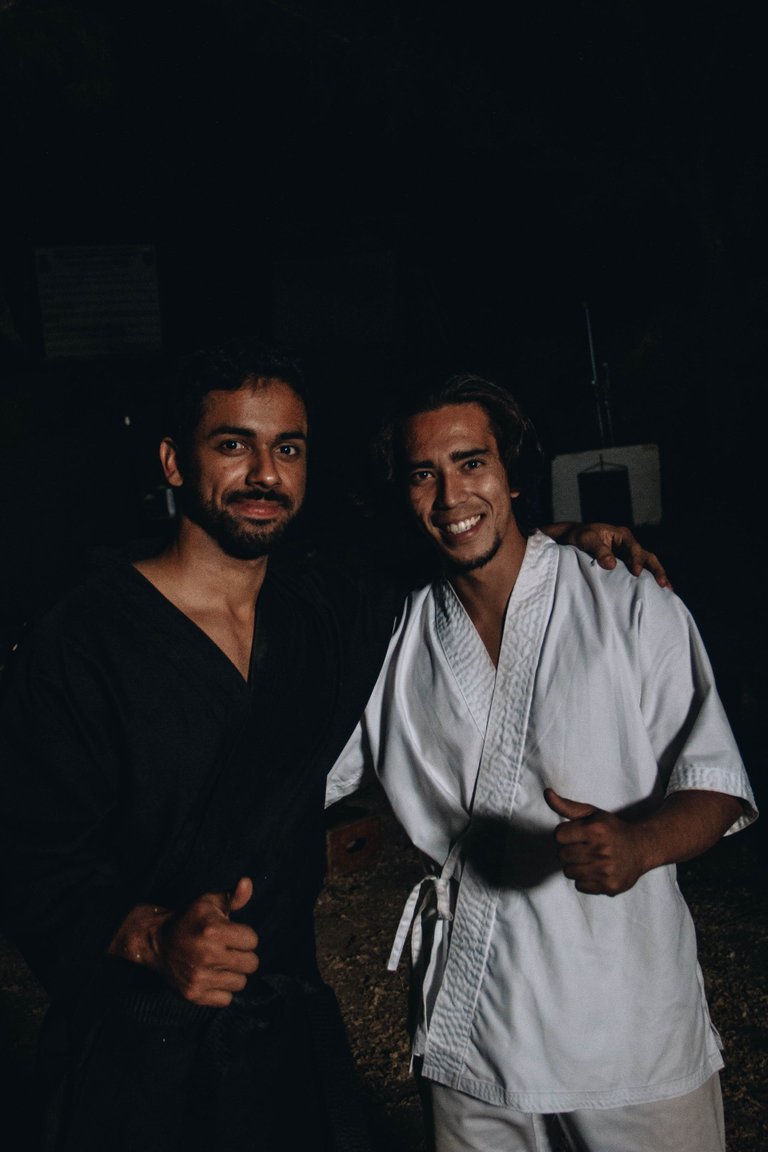 Una de las cosas que más disfruté del rodaje, específicamente de este día de grabación, fue poner a prueba toda mi resistencia y habilidades como artista marcial. Además de volver a la actuación luego de tanto tiempo y primera vez con un personaje antagónico, al menos en una pieza dramática. Sentí que en verdad era "ISAO"; pude drenar muchas cosas atrapadas en mi interior y despertar otras que hasta el día de hoy me siguen enseñando.
One of the things I enjoyed the most about filming, specifically this day of filming, was putting all my stamina and skills as a martial artist to the test. In addition to returning to acting after so long and the first time with an antagonistic character, at least in a dramatic piece. I felt that it was really "ISAO"; I was able to drain many things trapped inside me and awaken others that to this day continue to teach me.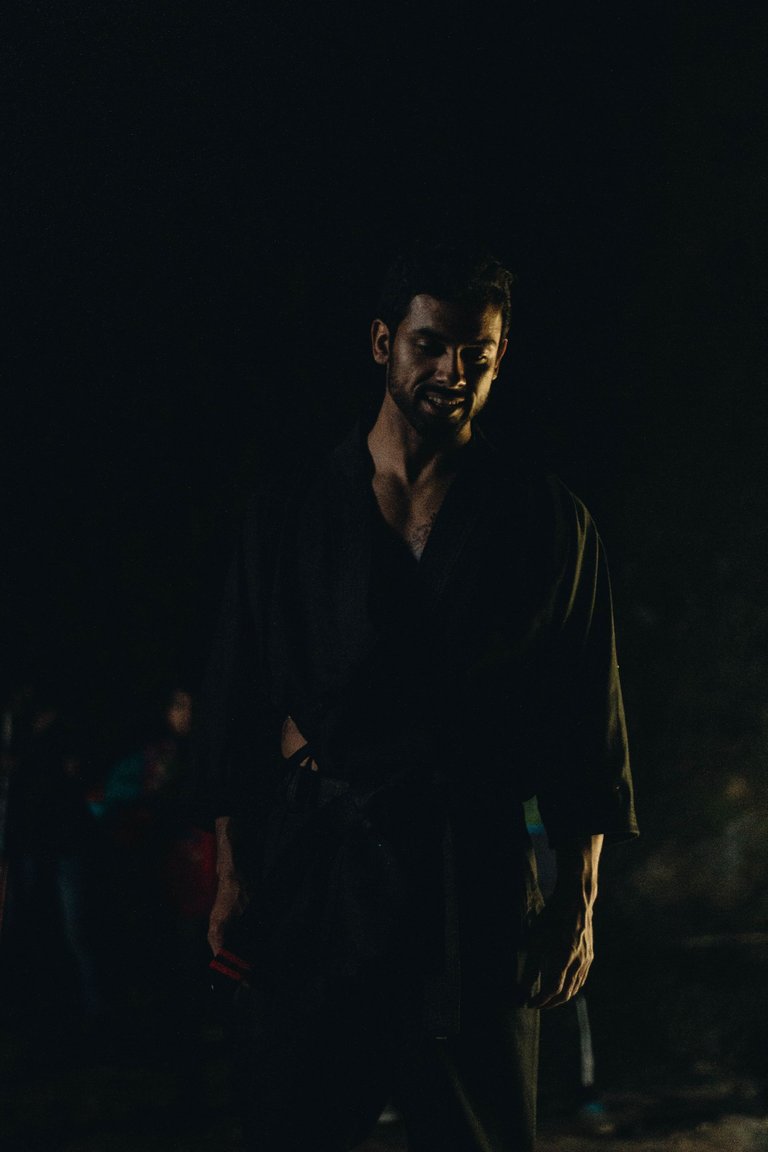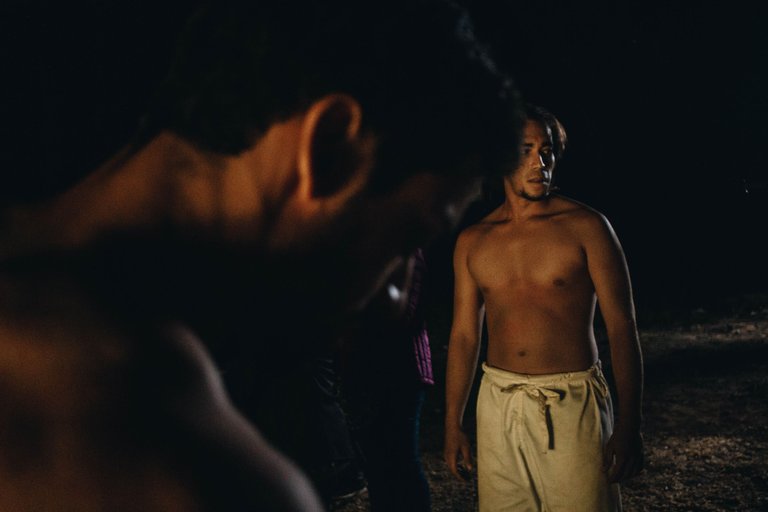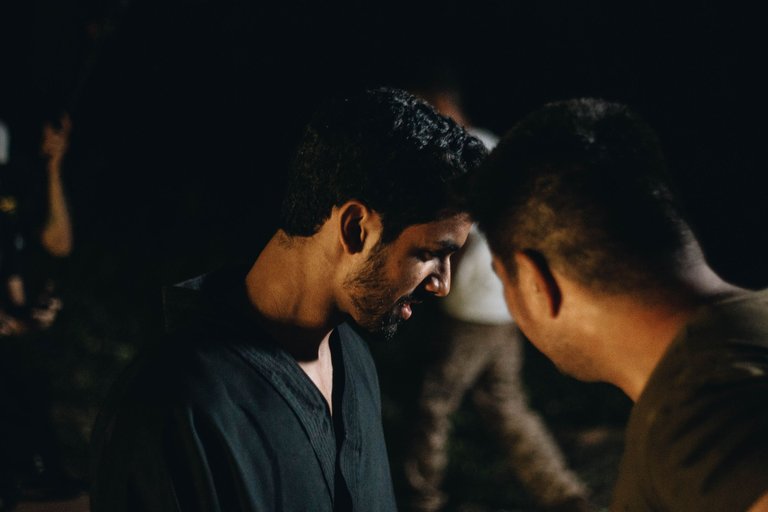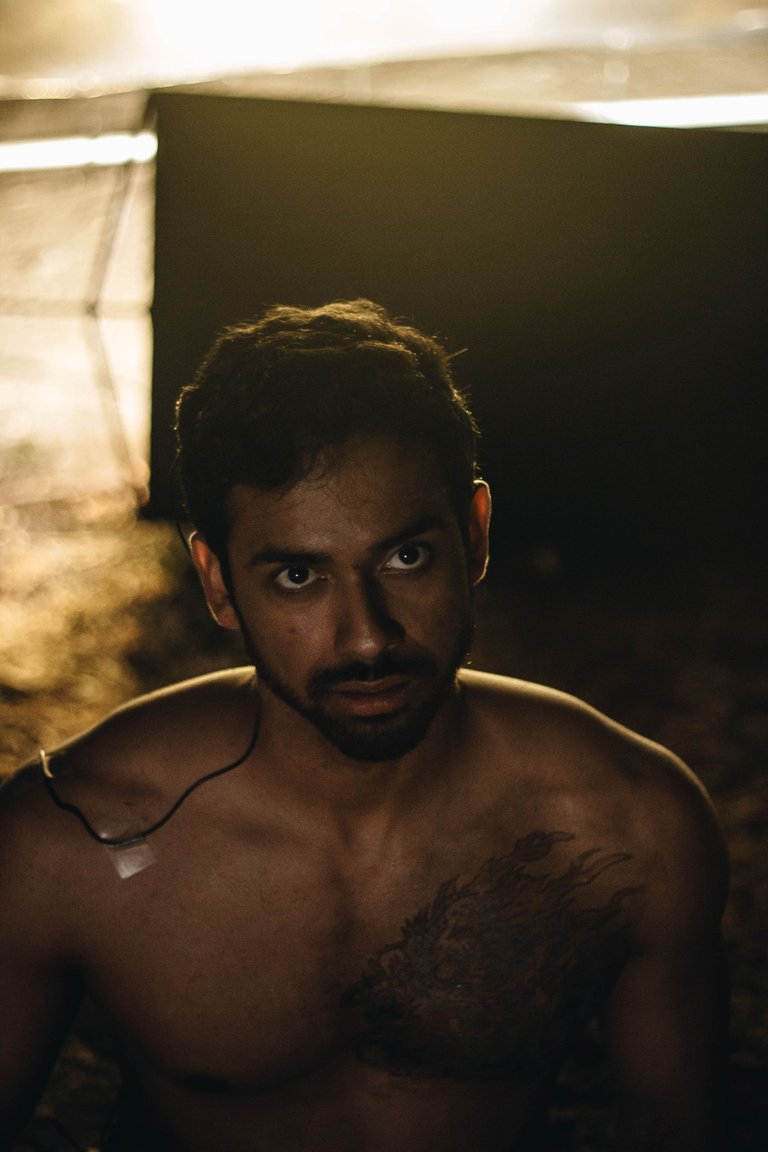 ---
---
Gracias por leer y apoyarme con tu voto. Si deseas seguir disfrutando de contenido como este recuerda seguirme para que no te pierdas de mis próximas publicaciones.
Thank you for reading and supporting me with your vote. If you want to continue enjoying content like this, remember to follow me so you don't miss out on my next posts.
---
---