ASK LEO: ARE BOTH ANXIETY AND RISK WHY PEOPLE RESTRICT THEIR SELVES FROM STARTING UP A BUSINESS??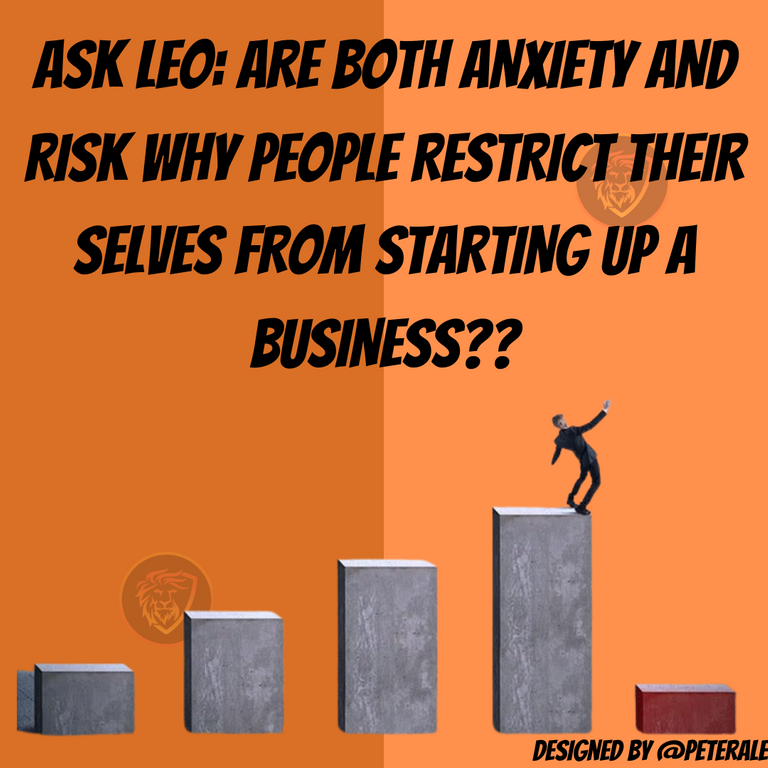 Reason why most people don't excel in life or let me put it this way,reason why people remain where they are today is because they have once restricted their selves from taken risk. Though to take risk is never an easy thing,but it's when the risk is taken that it will be realised that the risk should have be taken early.
Risk is anything or situation that as an impending or forthcoming danger. There are business risk that business Investors will likely want to take in order to maximize profit. Sometimes it's risk that begot anxiety which is the act of feeling worried over something.
As cryptocurrency is attached with volatility the same thing risk is attached with starting up a business. In lieu of that,people do not want to take risk, this is why most people prefer pay job than doing business just because of the risk involved.
Why people don't want to take business risk?
First thing why people don't want to take risk is that, people don't want to lose.

Another thing is, most people don't want to risk anything with their health.

One of the reasons again is that some people believe that it isn't all risk that is eventually worth taking.

Some are contented with their financial life. So they see no reason why they should into business to get extra income.
---
Thanks for stopping by to view my blog. Please do have a wonderful day ahead.@peterale cares🤭
Posted Using LeoFinance Beta
---
---