ASK LEO: HIVE COIN AND INVESTMENT; SHOULD THEY BE AN INSEPARABLE FRIENDS?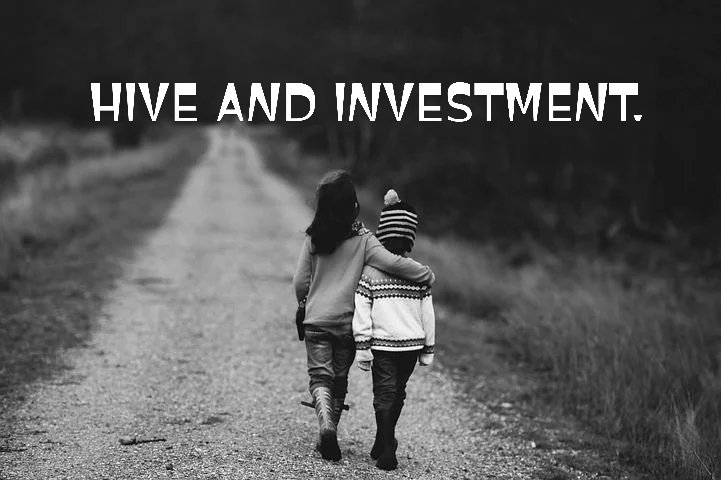 Source
Hive community blockchain.
If you haven't taste a delicacy,you can never have a clue how its taste like. You can't predict how it taste like by mere looking or glancing at the delicacy. I never knew crypto currency is the way until I found myself in the midst. Before now,I detested anything online, investment or crypto currency because I believe it is all scams. I was introduced to crypto currency in the best possible manner;Hive came along. I gave it a trial and here I am in the hive community blockchain with little knowledge about crypto.
---
The term "Investment".
When I joined hive community blockchain. I began to learn. Hive community blockchain opened my eyes to so many things,it's not about gainsaying it opened my horizon. At a point,I was milking but it got to a point, different activities on hive community blockchain changed my directions towards investment. Investment is putting your fiat(money) somewhere with the hope to make gain in the later time. I have seen how people here are investing beautifully and also jumped on the bandwagon.
---
Hive and investment;two inseparable friends.
Since I had jumped into the bandwagon, learning and seeing what others are doing; growing my account by staking some of my rewards from my contents,buying and investing in hive second layer, holding on to my coin,also keep posting original contents with the hope to keep getting upvoted and all that. All these make me feel hive and all manners of Investment on hive community blockchain are two inseparable terms. While since hive isn't all about posting, getting rewards and selling the rewards straightaway,there are more to hive that one could ever think of.
---
Thanks for stopping by to view my blog. Please do have a wonderful day ahead.@peterale cares🤭
Posted Using LeoFinance Beta
---
---