ASK LEO:HOW COMFORTABLE ARE YOU MAKING WEALTH FROM THE COMFORT OF YOUR HOME ON HIVE BLOCKCHAIN?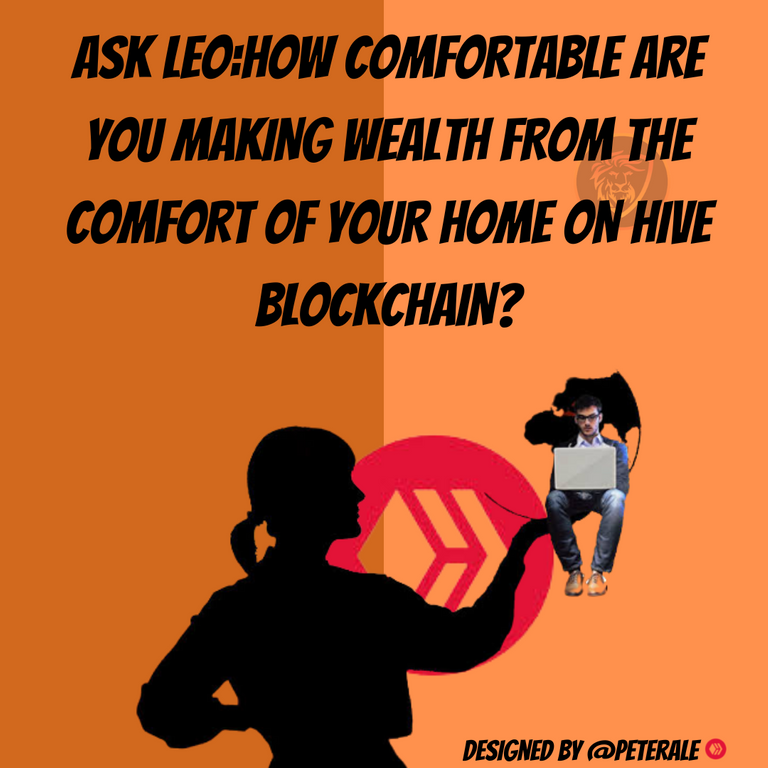 When I was still an active member of Facebook social media, there I came across so many adverts or let me say all these promoted posts advertising that you can work from home and make earnings. I was never comfortable with any of them because it's not what I ever believed in the first place. What made me not to believe was, I never come across anyone who has ever recommended that the stuffs were real or genuine.
Comfortability and making earning on hive community blockchain.
When you talk about comfortability, I mean doing things comfortably I think I have a chance with hive community blockchain. Hive community blockchain is where I see that one can make earnings without so much stress. In other words, making earnings on hive community blockchain doesn't really require some much energy.
Hive community blockchain is the only platform that I can comfortably say you can be at the comfort of your home and make earnings. Don't really know about the rest because I was never interested. Hive community blockchain offers that comfortability that no other can offer.
---
Please note that, this isn't a cryptocurrency, financial or business advice,it's just an opinion. If you need a cryptocurrency, financial or business advice, consult a cryptocurrency or financial experts. Thank you.
---
Thanks for stopping by to view my blog. Please do have a wonderful day ahead.@peterale cares🤭
---
---