[EGN/SPN]Delicious fresh bean stew - Delicioso guiso de judías frescas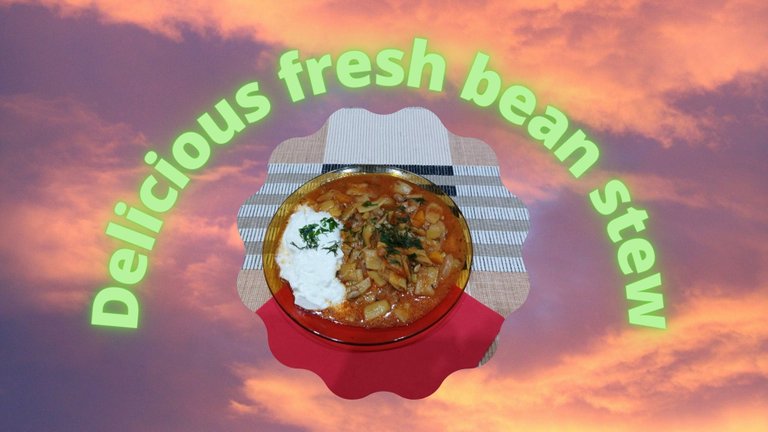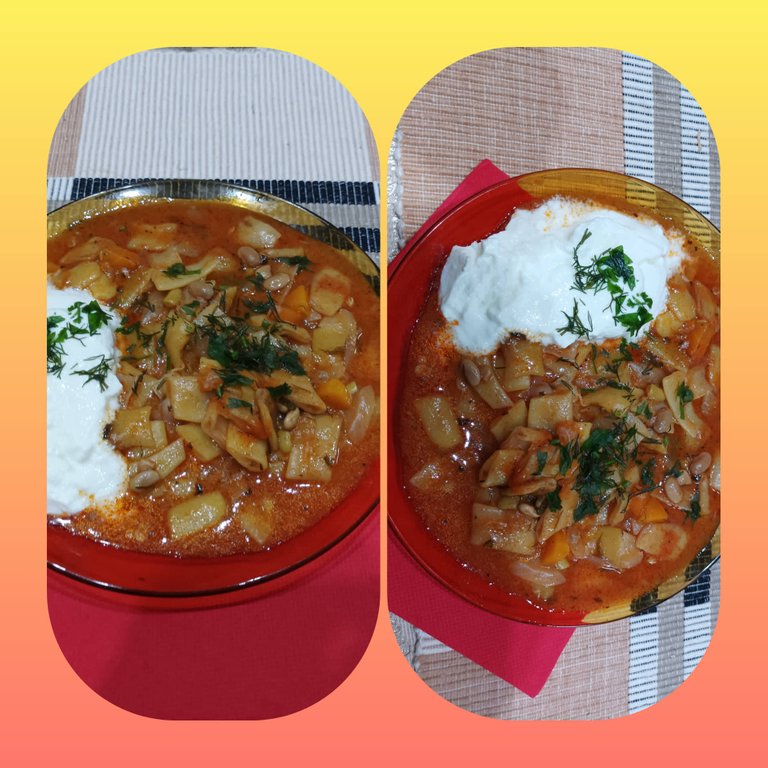 Hello to all fans of the community for preparing different types of food and specialties.
Eating is a vital process that accompanies life on our planet Earth.
A diverse community,which provides us with countless ideas and variety for rational eating.
It is the middle of a warm summer in Bulgaria.
The month of July,when there is a wide variety of fruits and vegetables,so useful for our organism.
Today I will offer you a simple recipe,for a dish of fresh beans which I prepare at this time in my home.
Before I begin I would like to quote a piece of wisdom:
'A recipe has no soul. The cook must give the soul to the recipe.' (Thomas Keller)

-Ingredients needed :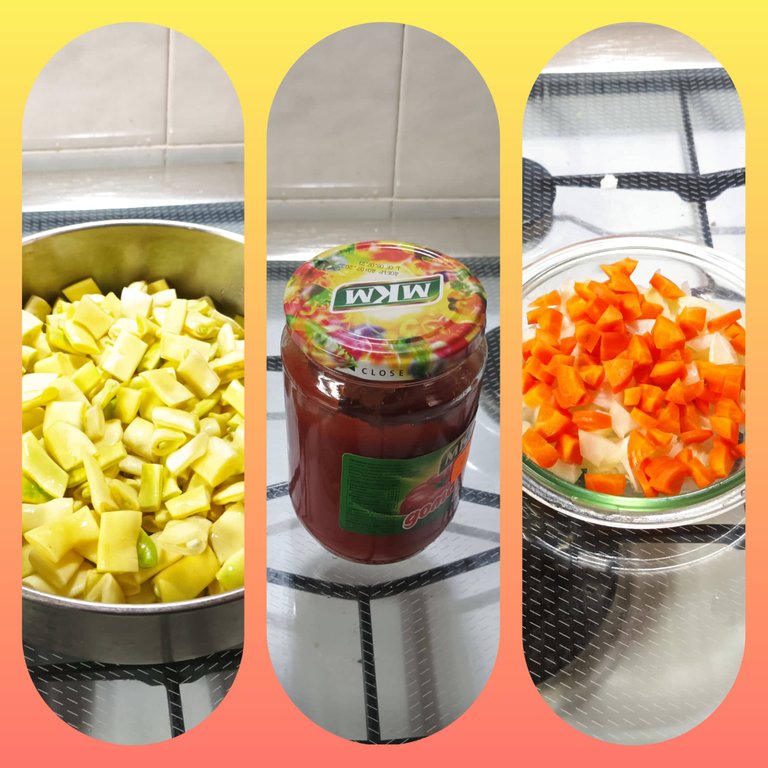 1000 kg / fresh beans
200 g / canned tomatoes
2tbsp /white flour
2 tsp /red pepper
700 l /water
2 pcs / onion
1 pc / carrot
4 tbsp /olio-
20 g /dill
30 g /parsley
Dressing :
30 g /sour milk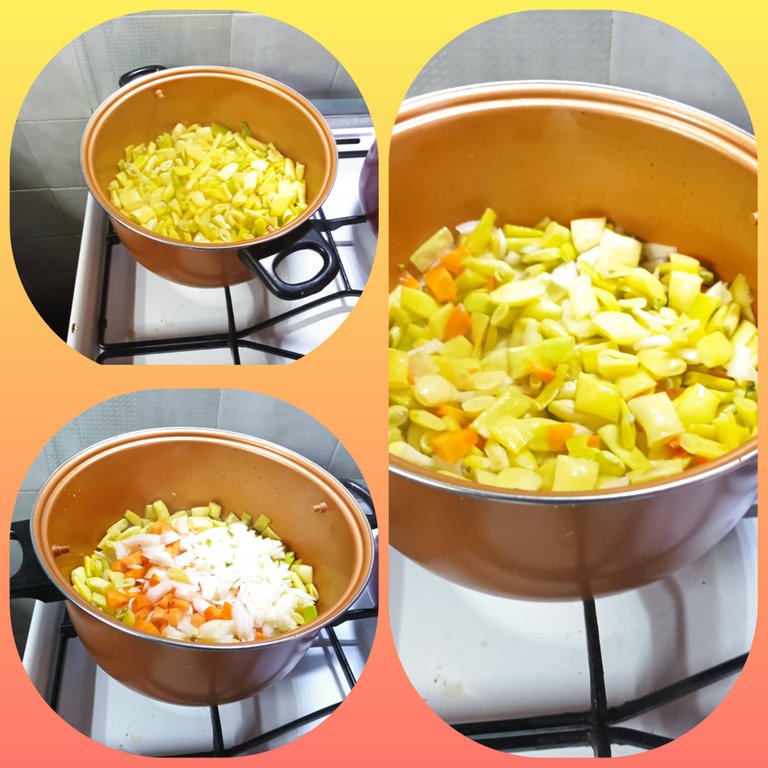 Put oil in a cooking pot,Add the cleaned and chopped fresh beans.Saute it for 10-15 min.
Add the carrots and onions.Stir.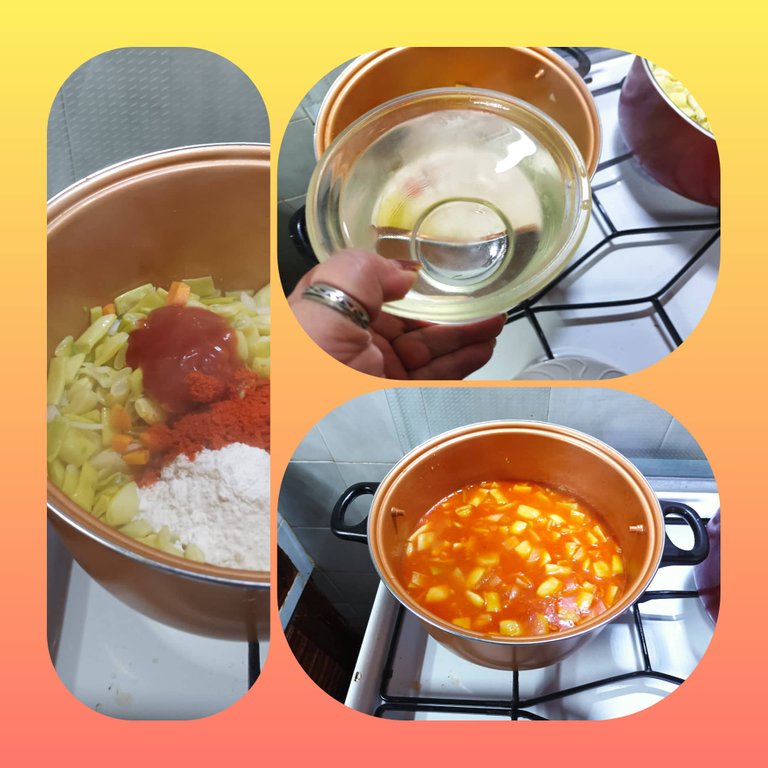 Stir in the flour for a thicker consistency,tomatoes and red pepper.
Finally add the water.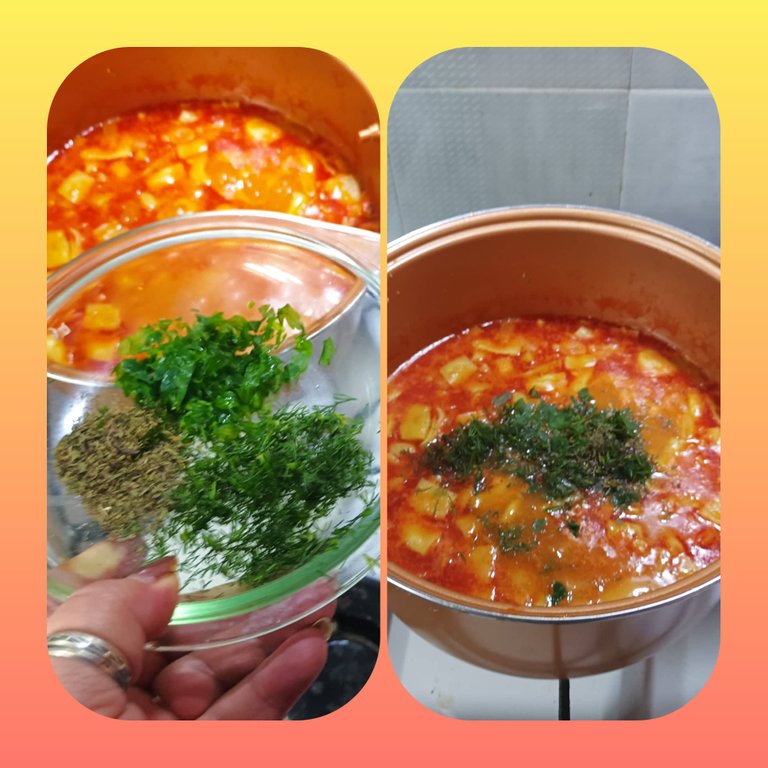 Leave the dish on the stove for 50 minutes on low heat.
The fresh beans should be cooked until fully cooked.
Finally add the spices.
A summer dish which I like very much.
Enjoy i t !

Thanks for visiting my blog!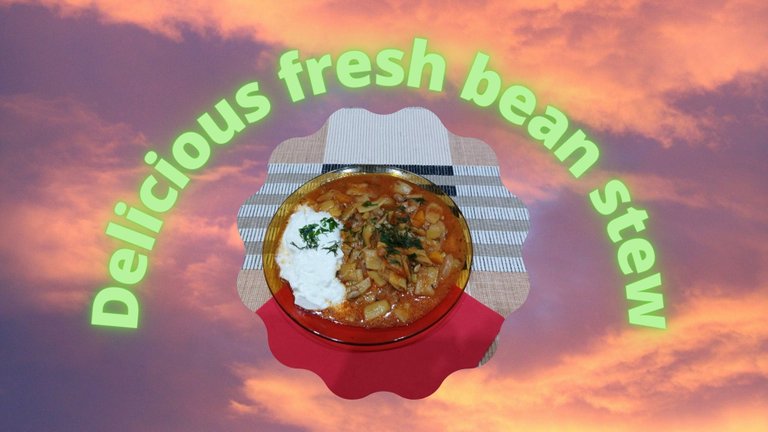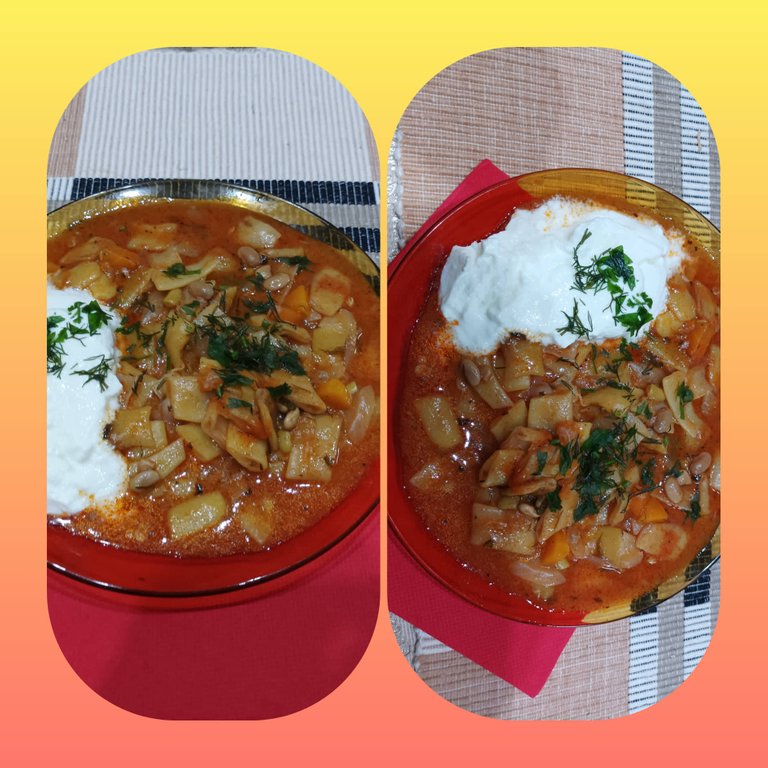 Saludos a todos los aficionados de la comunidad por preparar diferentes tipos de comida y especialidades.
Comer es un proceso vital que acompaña a la vida en nuestro planeta Tierra.
Una comunidad diversa, que nos proporciona innumerables ideas y variedad para una alimentación racional.
Estamos en pleno verano en Bulgaria.
El mes de julio,cuando hay una gran variedad de frutas y verduras,tan útiles para nuestro organismo.
Hoy les voy a ofrecer una receta sencilla,de un plato de judías frescas que preparo en esta época en mi casa.
Antes de empezar, me gustaría citar una sabiduría:
Una receta no tiene alma. El cocinero debe dar el alma a la receta" (Thomas Keller)**.

Se necesitan ingredientes :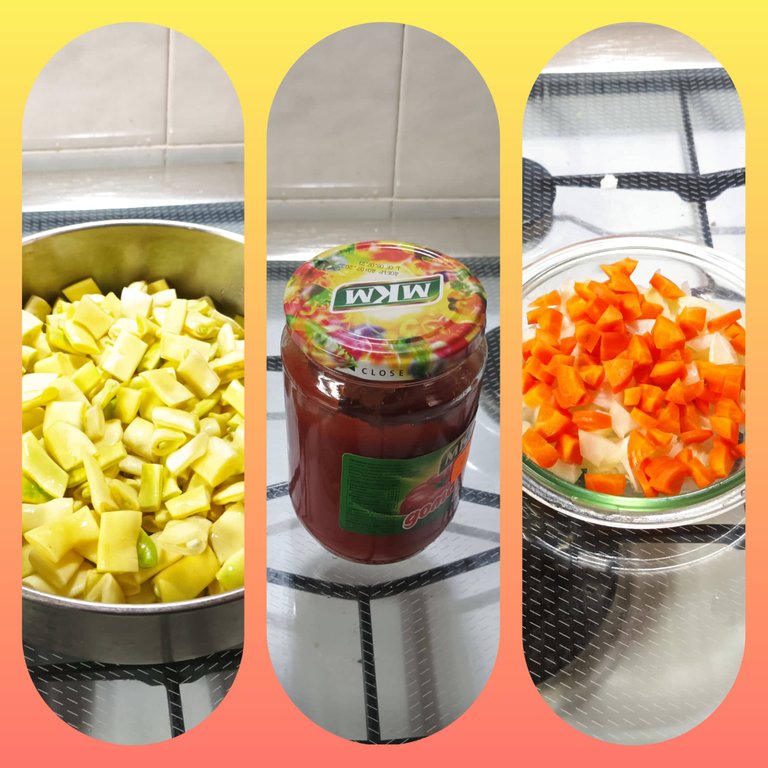 1000 kg / de judías frescas
200 g / tomates en lata
2 cucharadas / de harina blanca
2 cucharaditas /pimienta roja
700 l /agua
2 uds / cebolla
1 pieza / zanahoria
4 cucharadas /olio-
20 g /eneldo
30 g /perejil
Aderezo :
30 g /leche agria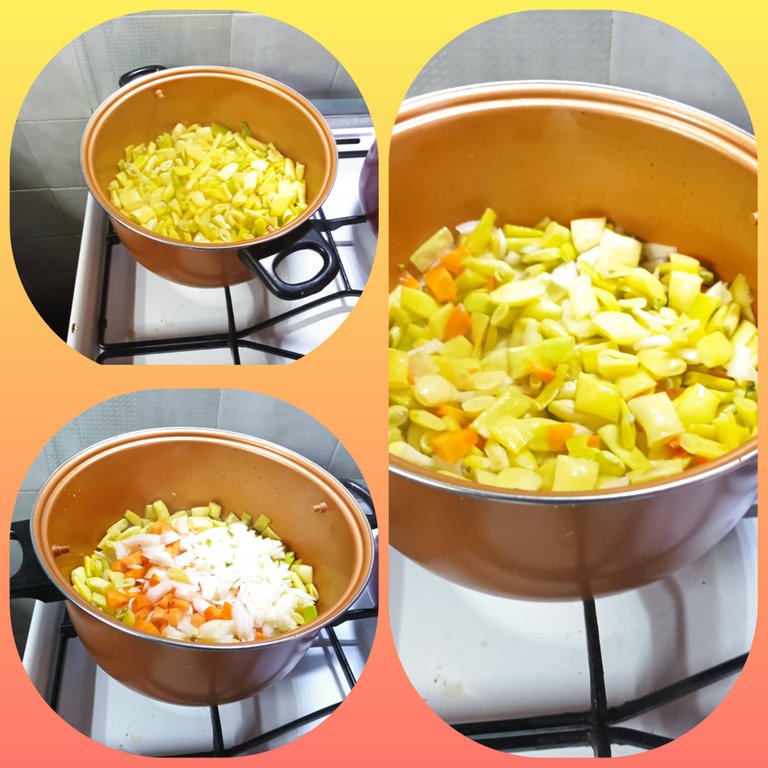 Poner aceite en una olla,Añadir las judías frescas limpias y troceadas.Saltearlas durante 10-15 min.
Añadir las zanahorias y las cebollas.Remover.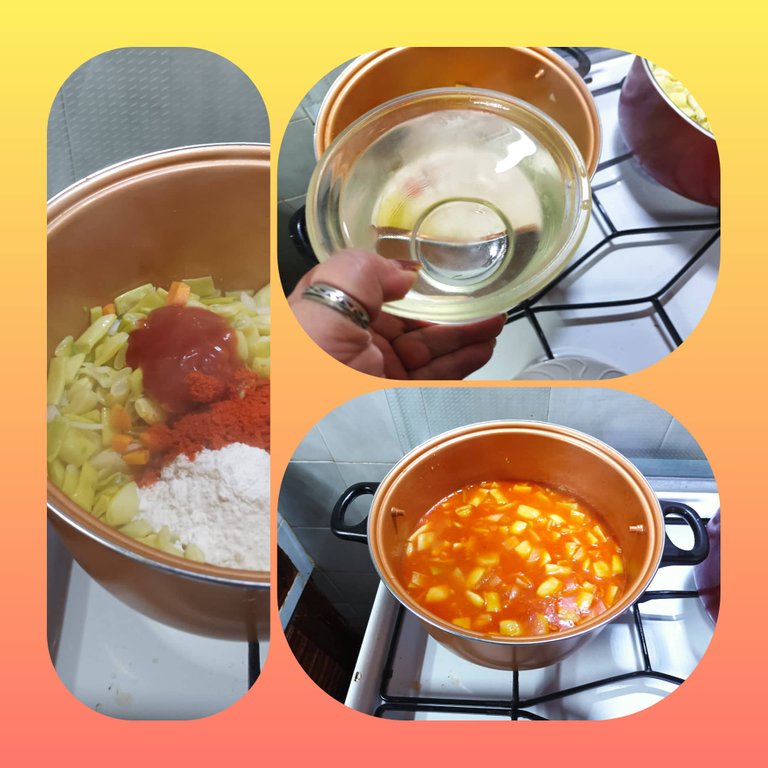 Añade la harina para obtener una consistencia más espesa, los tomates y el pimiento rojo.
Por último añadir el agua.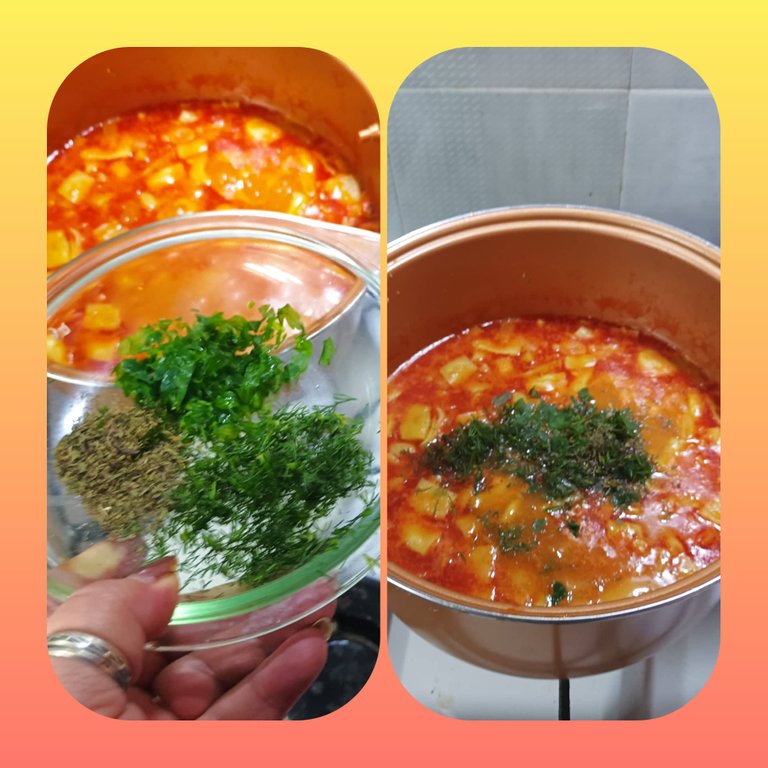 Dejar el plato en el fuego durante 50 minutos a fuego lento.
Las alubias frescas deben cocinarse hasta que estén completamente cocidas.
Por último, añade las especias.
Un plato de verano que me gusta mucho.
**Disfruta de él.

Gracias por visitar mi blog!
---
---