[EGN/SPNS]Schnitzels with minced meat and potatoes-Schnitzels con carne picada y patatas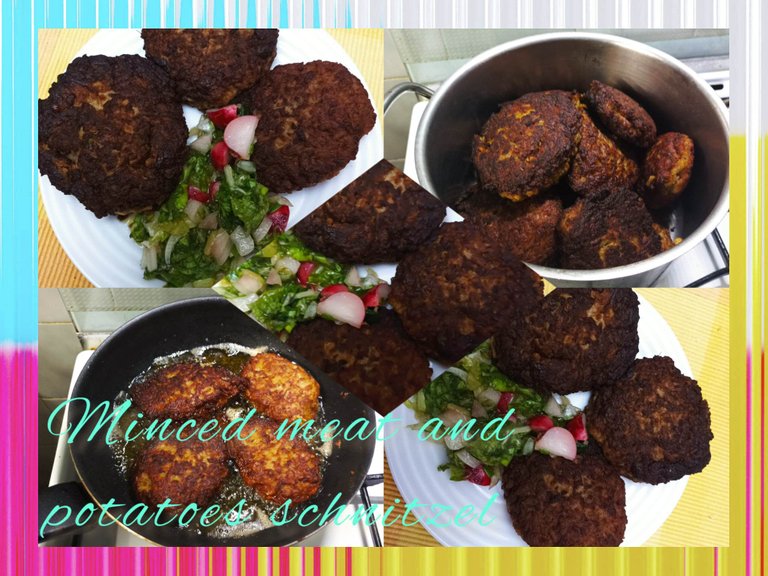 Hello to all users of the community for preparing delicious meals, specialties and desserts.
Food is an important element of a person's daily life, it accompanies his life. Combining different food products is an art in the kitchen.
The preparation of different types of food has an ancient history of man's existence. I am an admirer ka of home cooked food and use different types of recipe combinations.
Today I will offer you an idea for making minced potato schnitzels which are very juicy flavorful and delicious.
They don't take long to prepare and you don't need any special culinary skills to make them. So, let's get down to the action
Hola a todos los usuarios de la comunidad para preparar deliciosas comidas, especialidades y postres.
La comida es un elemento importante de la vida diaria de una persona, acompaña su vida. Combinar diferentes productos alimenticios es todo un arte en la cocina.
La preparación de distintos tipos de comida tiene una historia muy antigua en la existencia del hombre. Soy una admiradora ka de la comida casera y utilizo diferentes tipos de combinaciones de recetas.
Hoy os voy a ofrecer una idea para hacer schnitzels de patata picada que son muy jugosos sabrosos y deliciosos.
No se tarda mucho en prepararlos y no se necesita ninguna habilidad culinaria especial para hacerlos. Así que pasemos a la acción

Ingredients for the dish:
Ingredientes para el plato: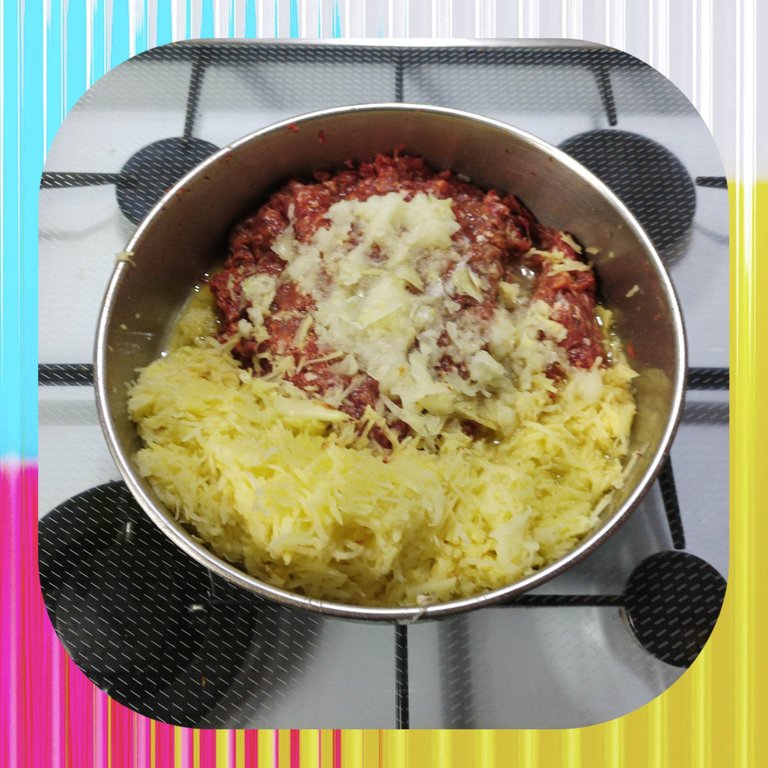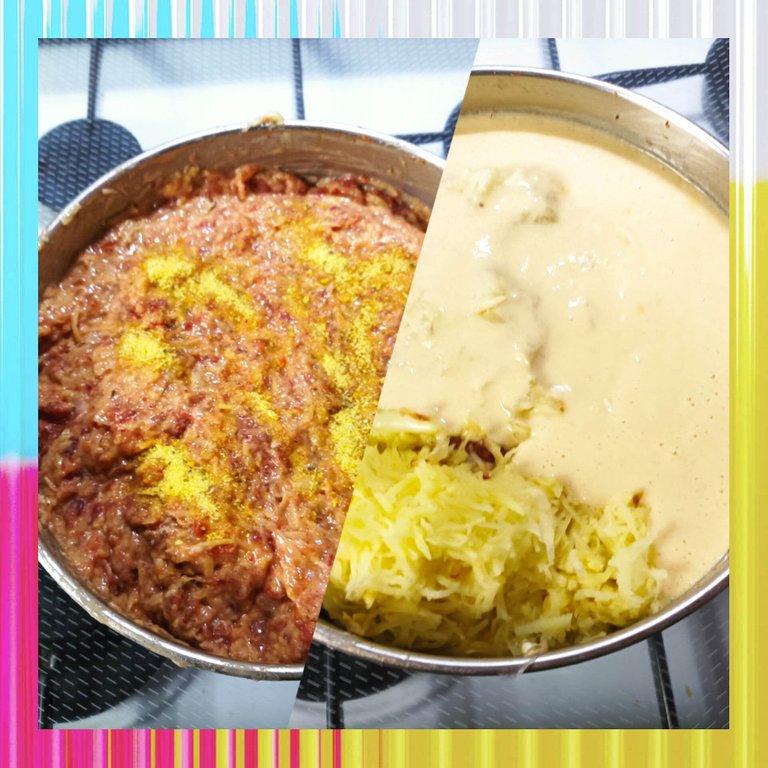 600 g / minced meat
4pcs / potatoes
3 pcs onions
2pcs/eggs
2 tbsp. / white flour
2 tbsp. / yoghurt
10g / bicarbonate of soda
20 g / salt
20 g / cumin
20 g / savory
30g / mince seasoning
2 pcs / pressed garlic cloves
150 g / frying oil
600 g / carne picada
4pcs / patatas
3 uds / cebollas
2ud / huevos
2 cucharadas / harina blanca
2 cucharadas / yogur
10 g / bicarbonato sódico
20 g / sal
20 g / comino
20 g / ajedrea
30 g / condimento para carne picada
2 piezas / dientes de ajo prensados
150 g / aceite para freír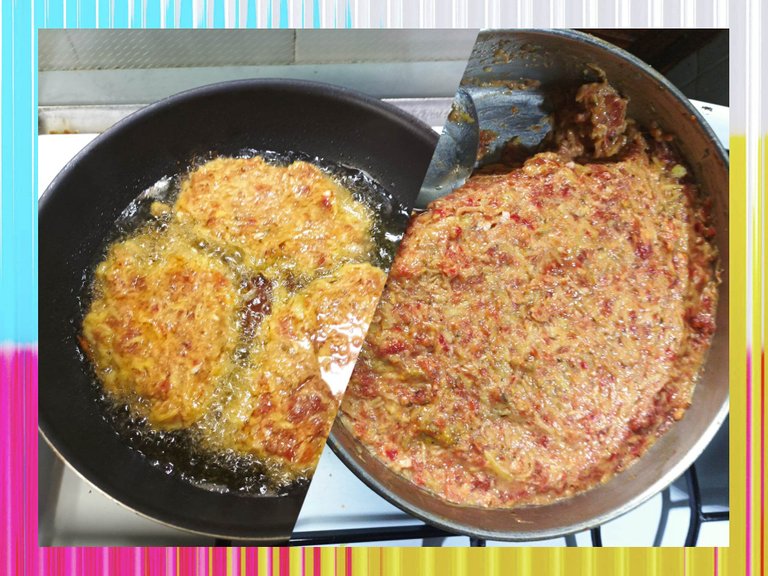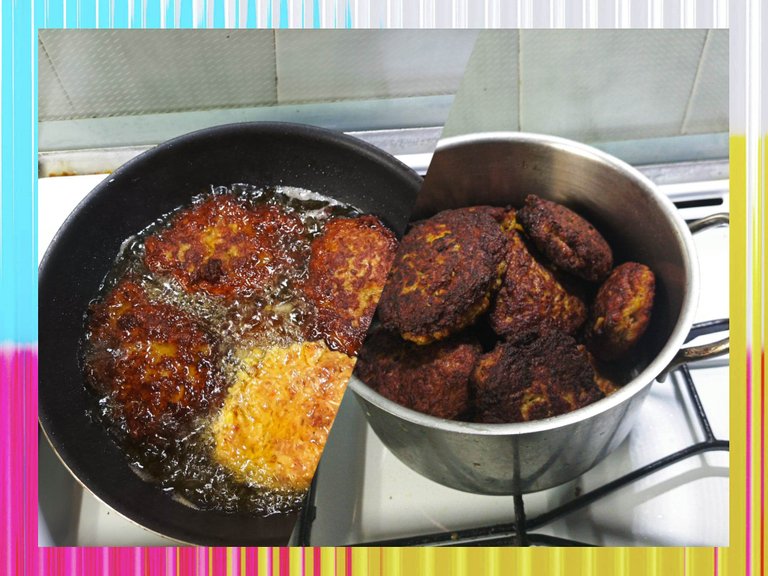 Add the spices to the minced meat
In a bowl, whisk together the eggs, yogurt, baking soda and flour.
Grate the potatoes and add everything to the mince'
Leave the mixture for 30 minutes.
Heat the oil in a frying pan and with a large spoon, heat and shape the schnitzels.
Fry until done on both sides.
Bon appetit to those who wish to try!
Añadir las especias a la carne picada
En un bol, bate los huevos, el yogur, el bicarbonato y la harina.
Rallar las patatas y añadir todo a la carne picada'.
Dejar reposar la mezcla durante 30 minutos.
Calentar el aceite en una sartén y con una cuchara grande, calentar y dar forma a los schnitzels.
Freír hasta que estén hechos or ambos lados.
¡Buen provecho a los que quieran probar!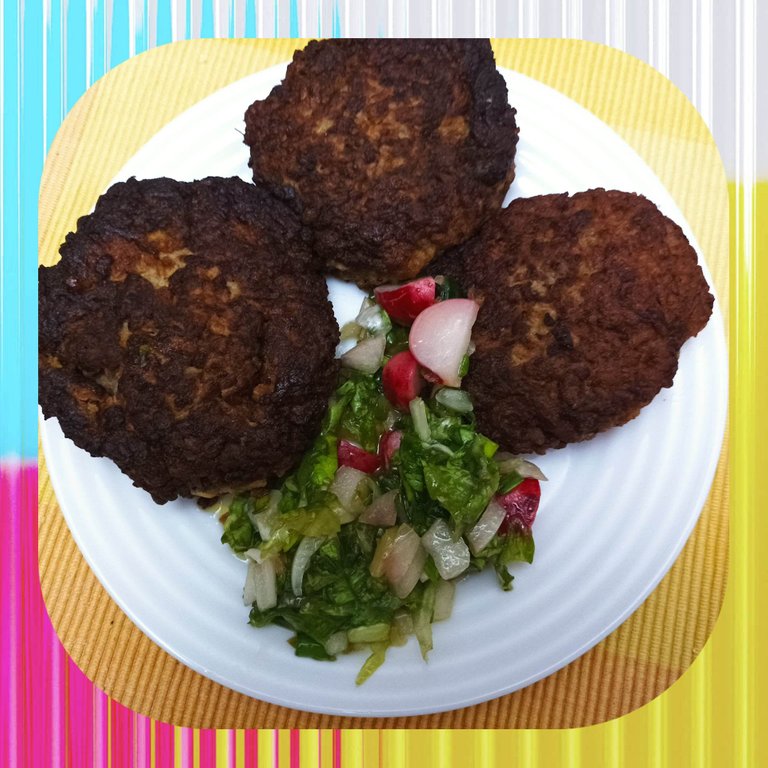 Thank you for your visit!
Gracias por su visita.
---
---