Is Hive Failing? .:. Vlog respond to a post
---
While I'm doing a manual curation for the @Ourpick subproject by @Liotes, I have a chance to explore a different topic and in some way, measure the "pulse" of the Hive community... Especially because I'm searching for good, quality posts in different tribes with different niches... So, it's kind of checking those specific communities too... I'm doing it for ProofOfBrain and LeoFinance tribes, and occasionally for CTPTalk, MusicForLife, and 1UP... Many different tribes, many different leaders, and many different people...
Doing that today for at Leofinance.io I have bumped up at one, probably click-bait title, and I have opened the post... You can find it here https://leofinance.io/@futurethinker/why-hive-is-failing... Firstly, I was thinking that it will be one of those ironic posts where the author would list all the good things showing them in a "bad manner", but I was wrong...
Secondly, when I saw that this goes for serious, I have decided to give it a shot and I read the post more than once... To be honest, I was thinking to pick it for the @Ourpick in one moment, but I didn't find any valid point that would be worthy of sharing... I find myself open to critiques and I like to know the pros and cons of everything, so I thought that maybe I don't know some of the cons of Hive...
Anyways, the long story short, the post was kind of what I have expected... It is like an ironic post, with a difference that, from the author's view, that was the truth and not the irony... Instead of commenting on the post, I have decided to create a vlog about it and share why I disagree with things said in that post...
Check out the video...
Thank you for your valuable time,
~ph~

Music in video:
Growing Up by Scott Buckley https://soundcloud.com/scottbuckley
Creative Commons — Attribution 3.0 Unported — CC BY 3.0
If you want to support my witness, you can do it by voting for @ph1102.ctp here https://tribaldex.com/witnesses, or just scan the QR code down below...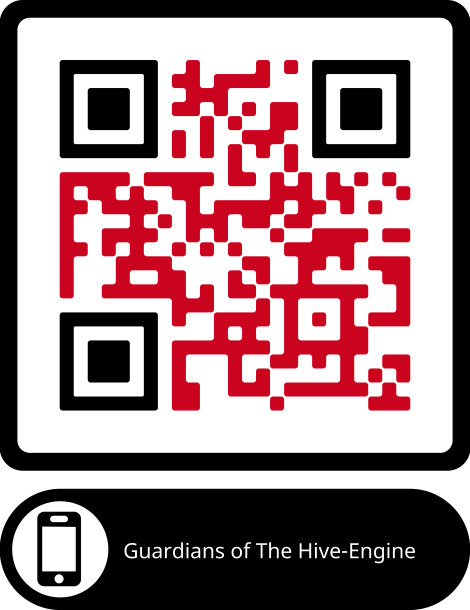 Don't forget to follow, reblog, and browse my Hivepage to stay connected with all the great stuff!
You can also find me on LEO Finance .:. Twitter .:. LBRY
---
▶️ 3Speak
---
---