Banks, RE Agents, and Other A*holes .:. Hump Day Easy Talk - Night Edition
---
There are days when everything goes wrong... and everything that you touch, do, act, is going wrong... It was one of "those" days today... As an excuse, I would say... it wasn't my fault in some way, but it is in a way that I have ALLOWED that it drowns me down...
Everything started this morning when I went with my wife to renew our renting contract for the next 3 years... I wasn't thrilled when I got a call from our real estate agent that they will raise our rent for another 50 EUR (they did that 3 years ago), but we have decided to accept the reality and go with it... Until we find something better as we are planning to move for the last couple of months... Renewing the contract would give us more time to search for a new place without the fear of "staying on the street"...
So, we went there to finish the job and when we almost finished everything, we got a cold shower from the agent saying that they will charge an additional 150 EUR for their services! I'm not an expert, but I suppose that all this time, for the last 10 years their "commission" was integrated into my regular monthly payments, but it looks that they need more for their "hard work"...
It's not that it is a problem to pay this one-time fee, it's the problem that it's unfair, injustice and very rude to present that in the last moments... and all that to your 10-year customer that has never made any problems paying rents every freaking month on time!
All that inspired me to create this vlog where I have mentioned some other "dirty" stuff that these people are doing on a daily basis... Again, I do see possible solutions for these kinds of behavior... and every time it's pointing toward cryptocurrency and avoiding all these MIDDLEMEN that are here to cut your earnings, your savings, and your freedoms...
Check out the video for more details...
Thank you for your valuable time,
~ph~

Music in video:
Growing Up by Scott Buckley https://soundcloud.com/scottbuckley
Creative Commons — Attribution 3.0 Unported — CC BY 3.0
If you want to support my witness, you can do it by voting for @ph1102.ctp here https://tribaldex.com/witnesses, or just scan the QR code down below...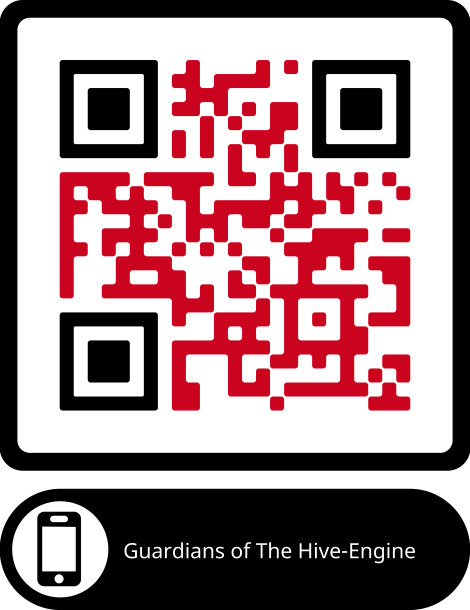 Don't forget to follow, reblog, and browse my Hivepage to stay connected with all the great stuff!
You can also find me on LEO Finance .:. Twitter .:. LBRY
---
▶️ 3Speak
---
---