Surreal skylines
Hey there, Hive friends!

Today, I felt like sharing with you some pictures of, probably, the most beautiful skies I have ever seen.
I have been around here and there in Croatia for almost a month, as you can really tell from the huge amount of posts I've been doing about that country haha, but one of the things I loved the most about this place is how stunning the sky is always looking. It's always so beautiful to just spend a while taking a look at the clouds and how their formation and shades change from time to time.
Let me share with you some of the shots I took, it was impossible for me not to fall in love with such amazing landscape of coastline, clouds, bright colours and just wonderful Croatia 😍

Sunsets

Sunsets are probably one of the things I like the most, everything gets so magical when you're watching the sun slowly slowly disappear...
This sunset was in the city of Zadar and what's incredibly special about it is that there's nothing that gets in between the coastside and the sun. There are no islands in between, no harbours, nothing, so all you get to see is quite a spectacle.
Also, Zadar's sunset has been considered as one of the most romatic and beautiful ones in the world, according to Alfred Hitchcock. It's really nice to see how people gather with friends and make a picnic in the shore while enjoying this nature raw making art.
---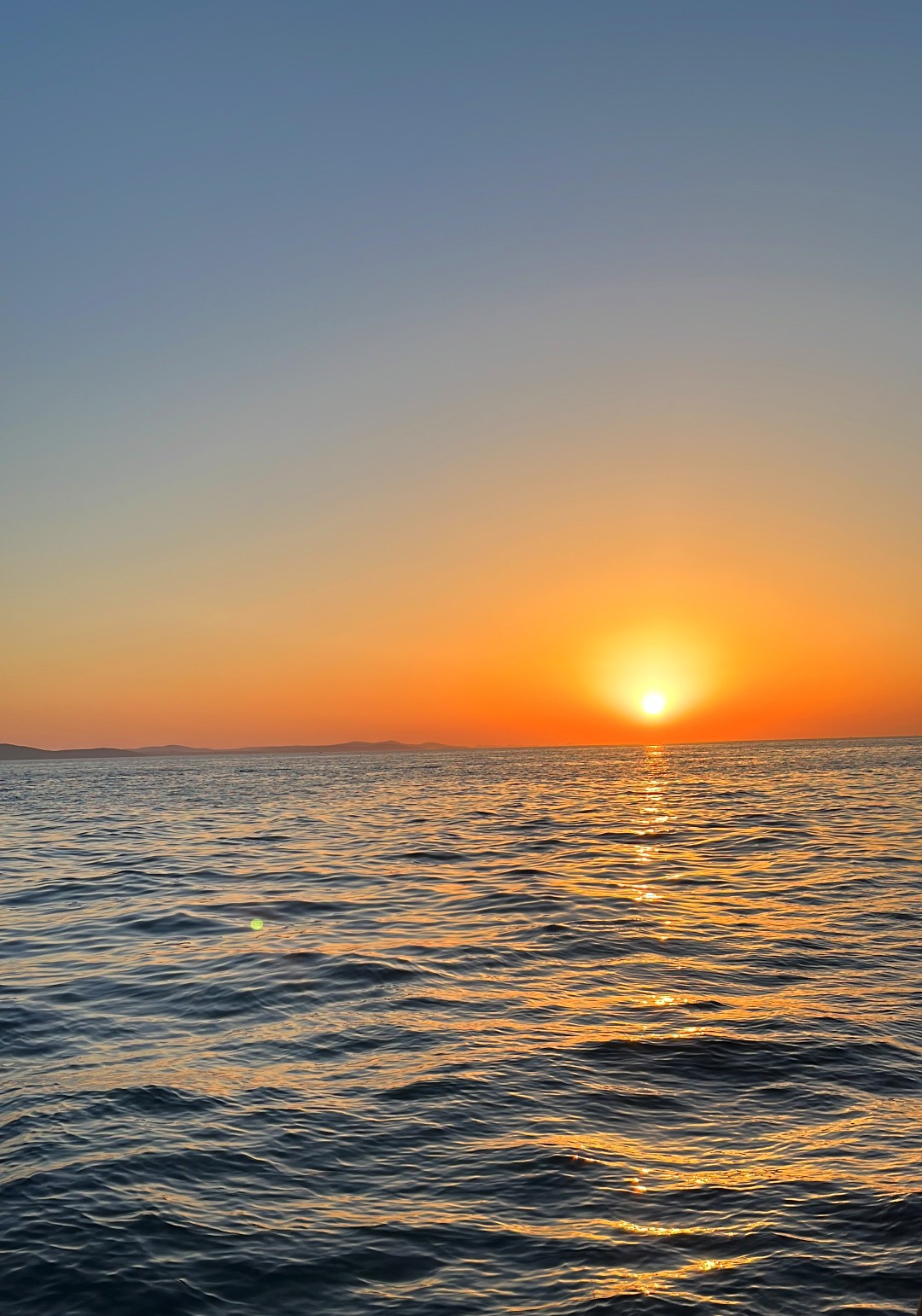 ---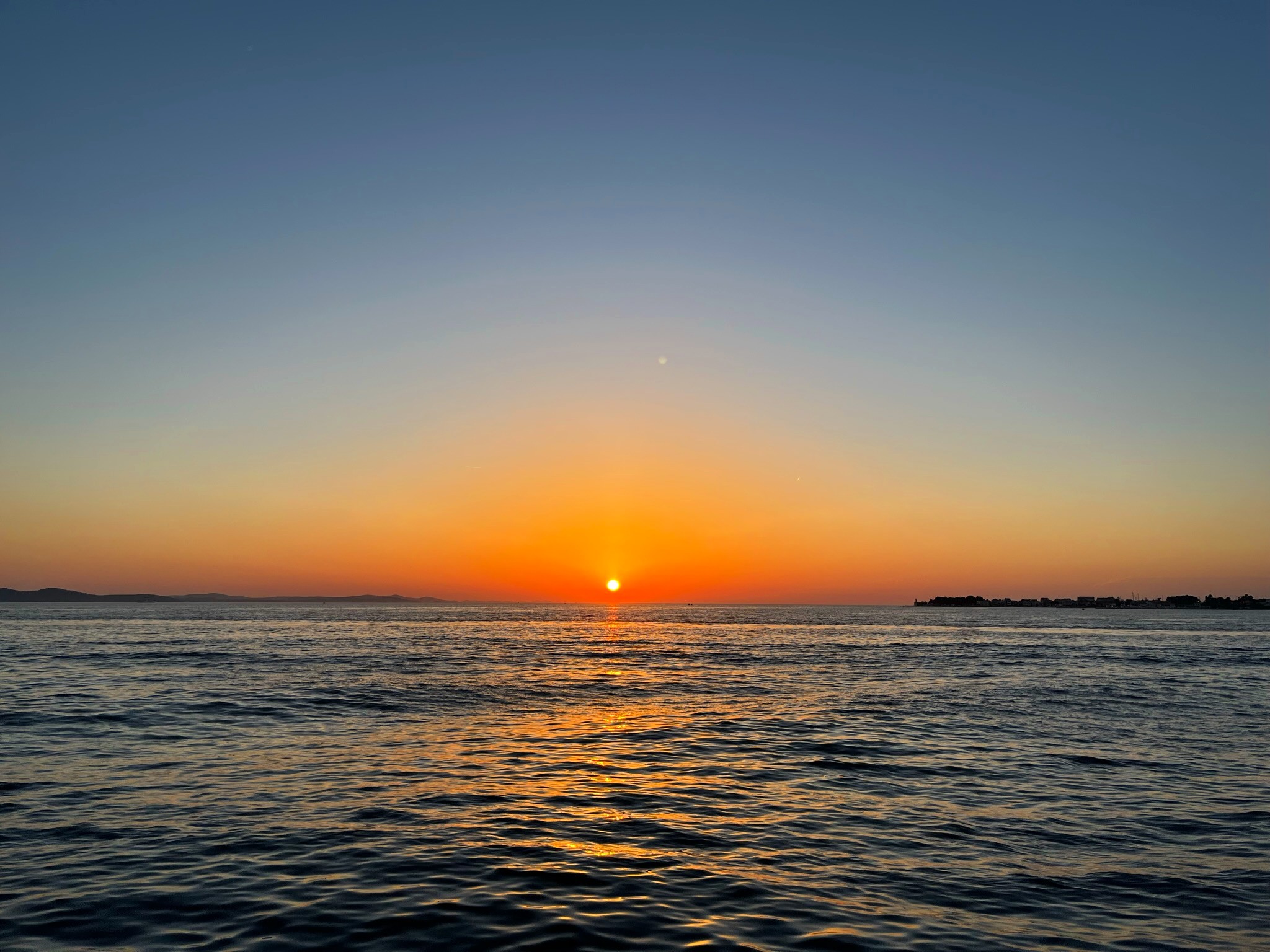 ---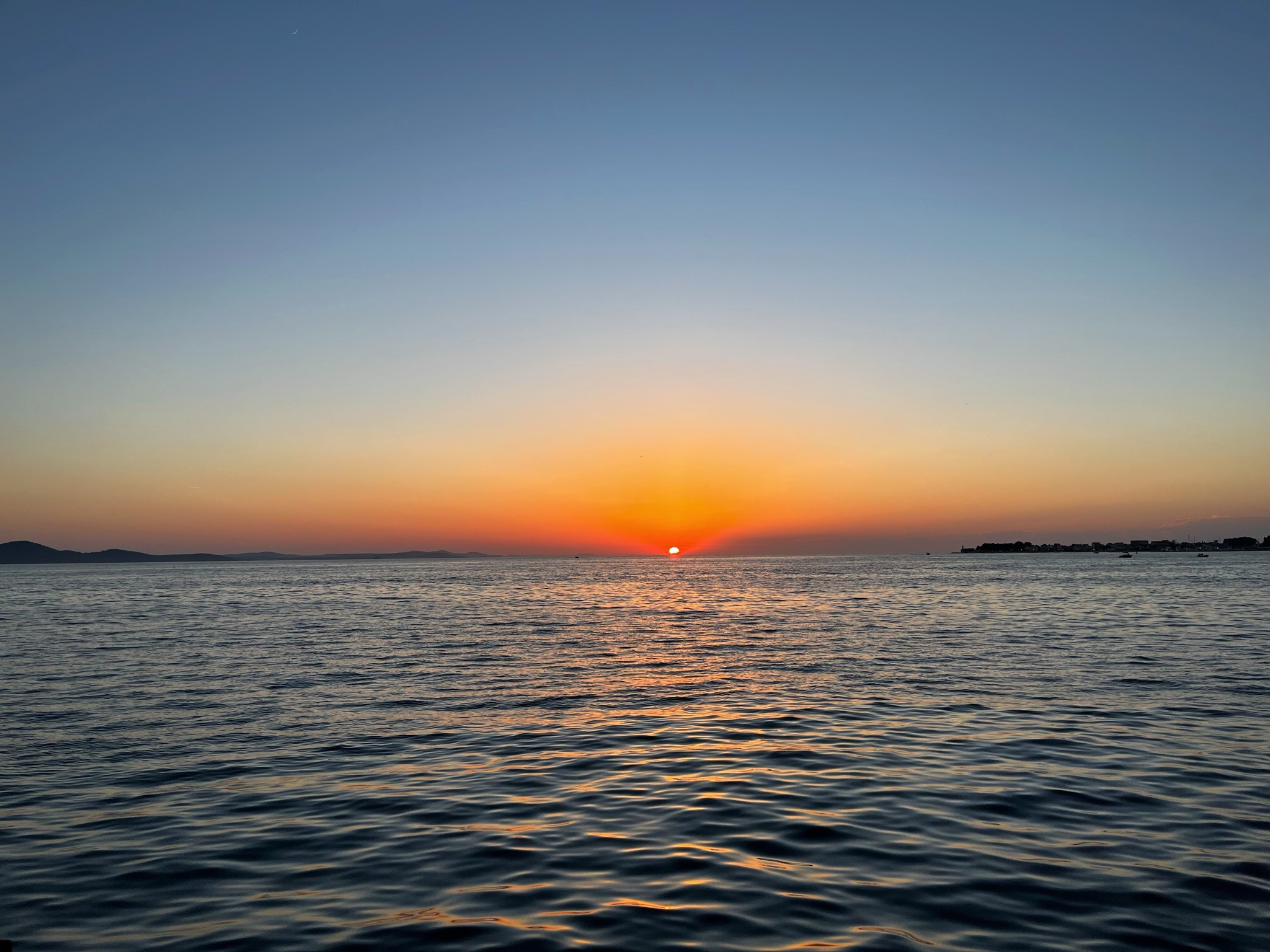 ---

This sunset is from the city I'm currently in, Split. We see the sun little by little surrendering to the mount and reflecting it's goodbye in the water. I believe that the landscape with boats and the cityline makes it really unique and beautiful.
---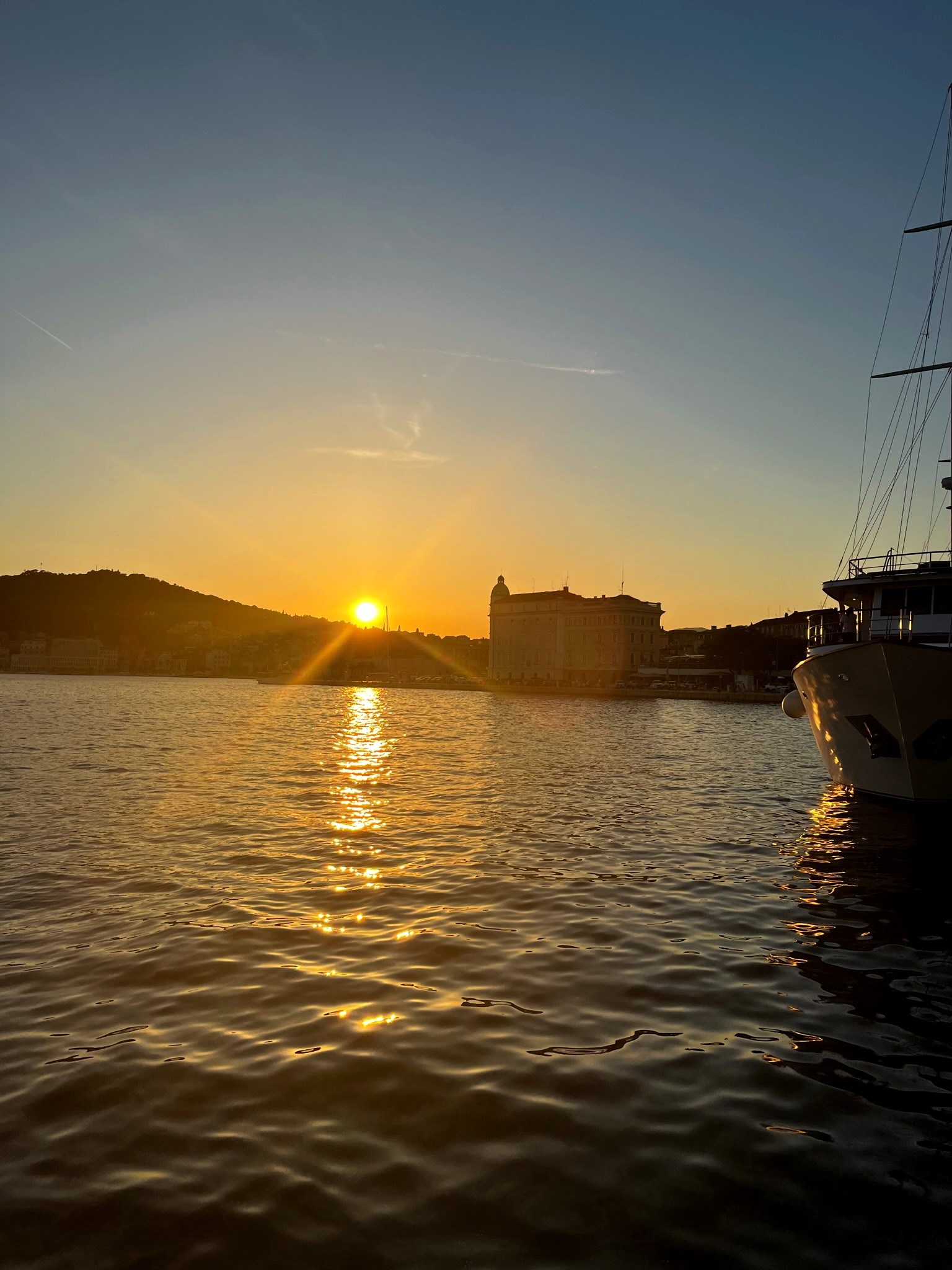 ---

This view was one of my favourites too, because, although you can't really see the sun about to set, the way the light reflects on the spotted clouds make it so picturesque that I couldn't stop looking at it. This, too, was in Split. In fact, it was taken just a couple of days ago!
---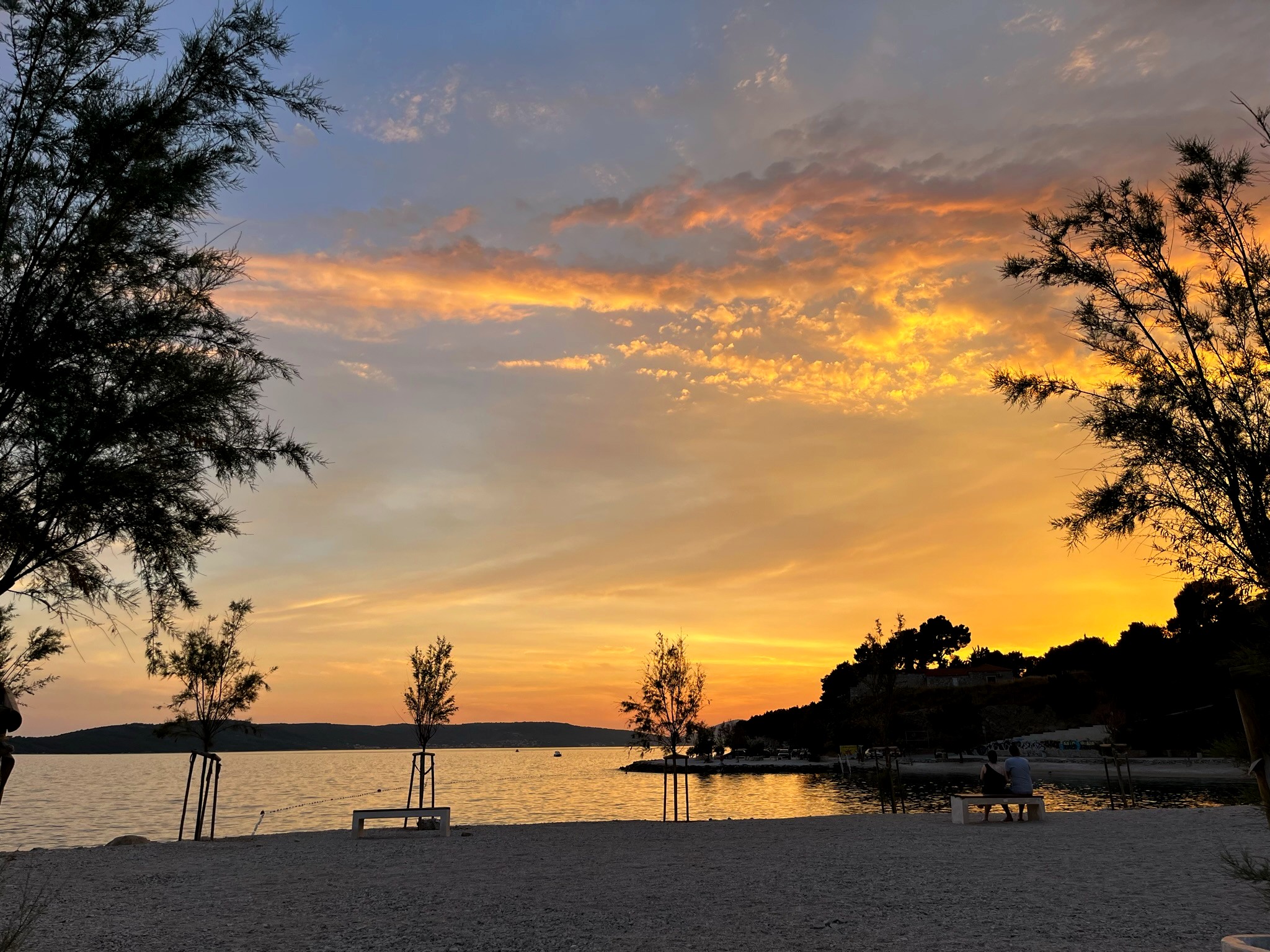 ---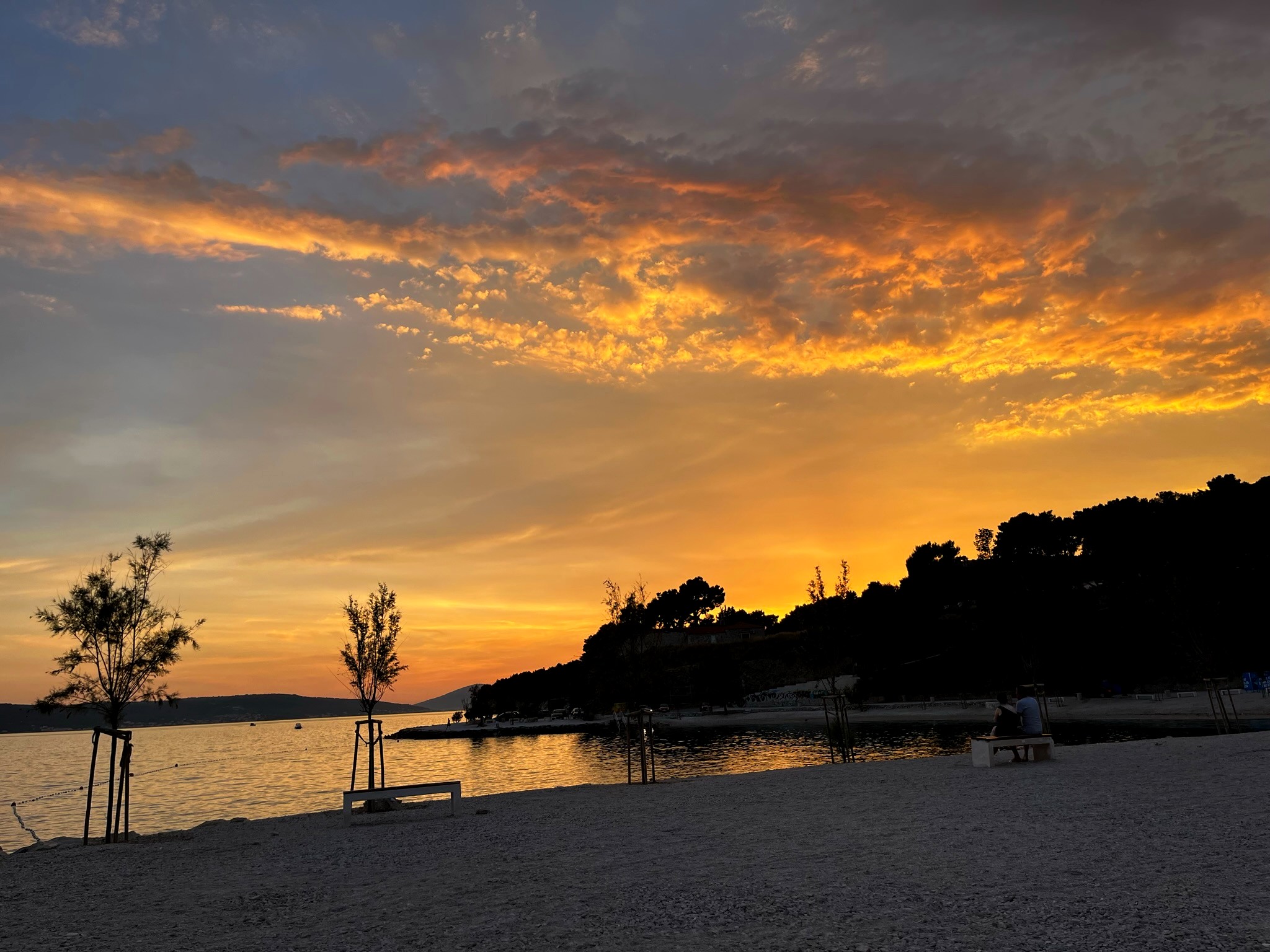 ---

I believe this is one of my favourite photos so far: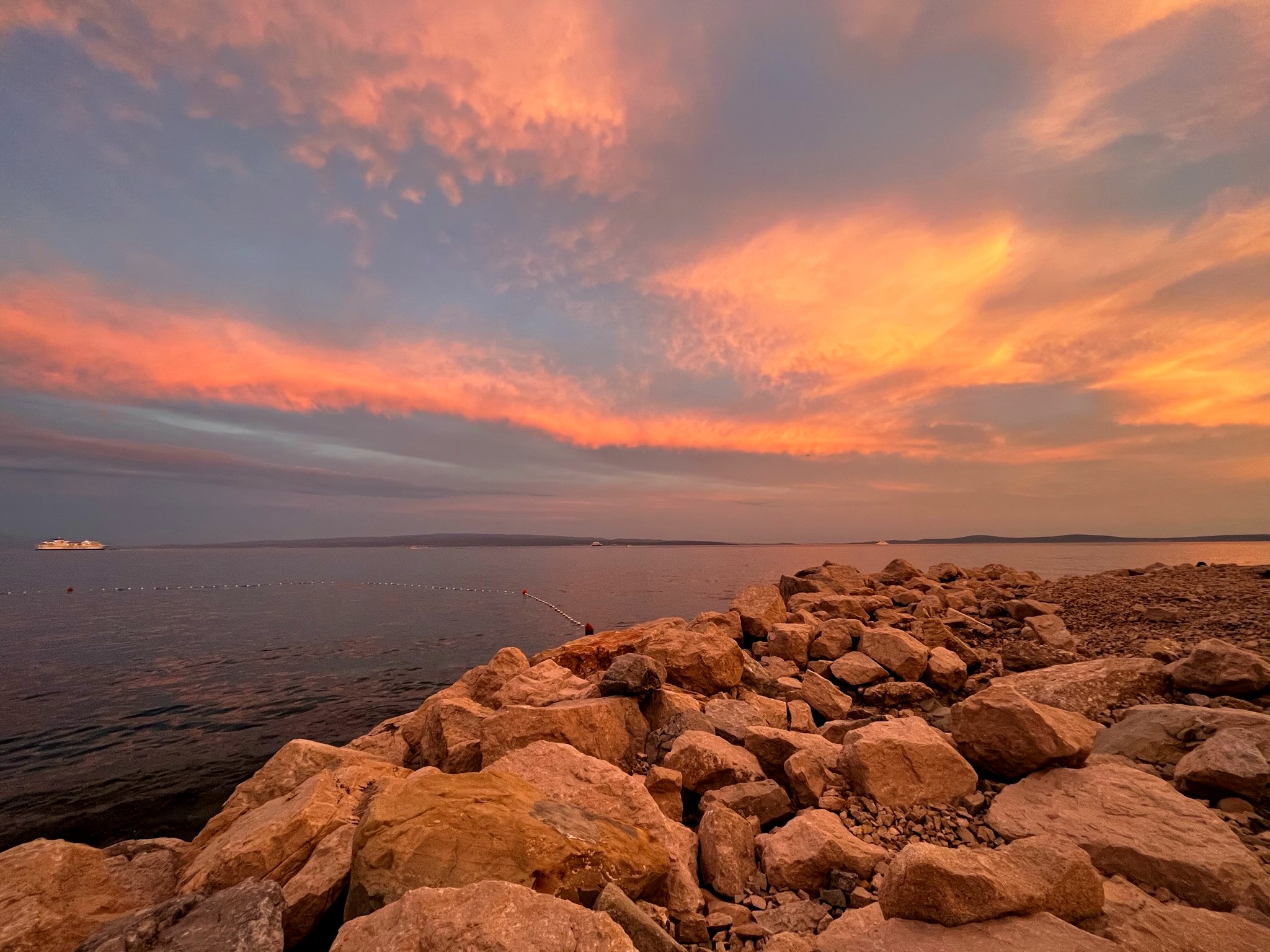 ---

I found incredibly beautiful about this picture that, although the clouds seem to be the most picturesque part of the photo, you can see the moon on the right side!
As well as that, is it just me or the cloud that's on the front looks just like an eagle with it's spead wings?!?!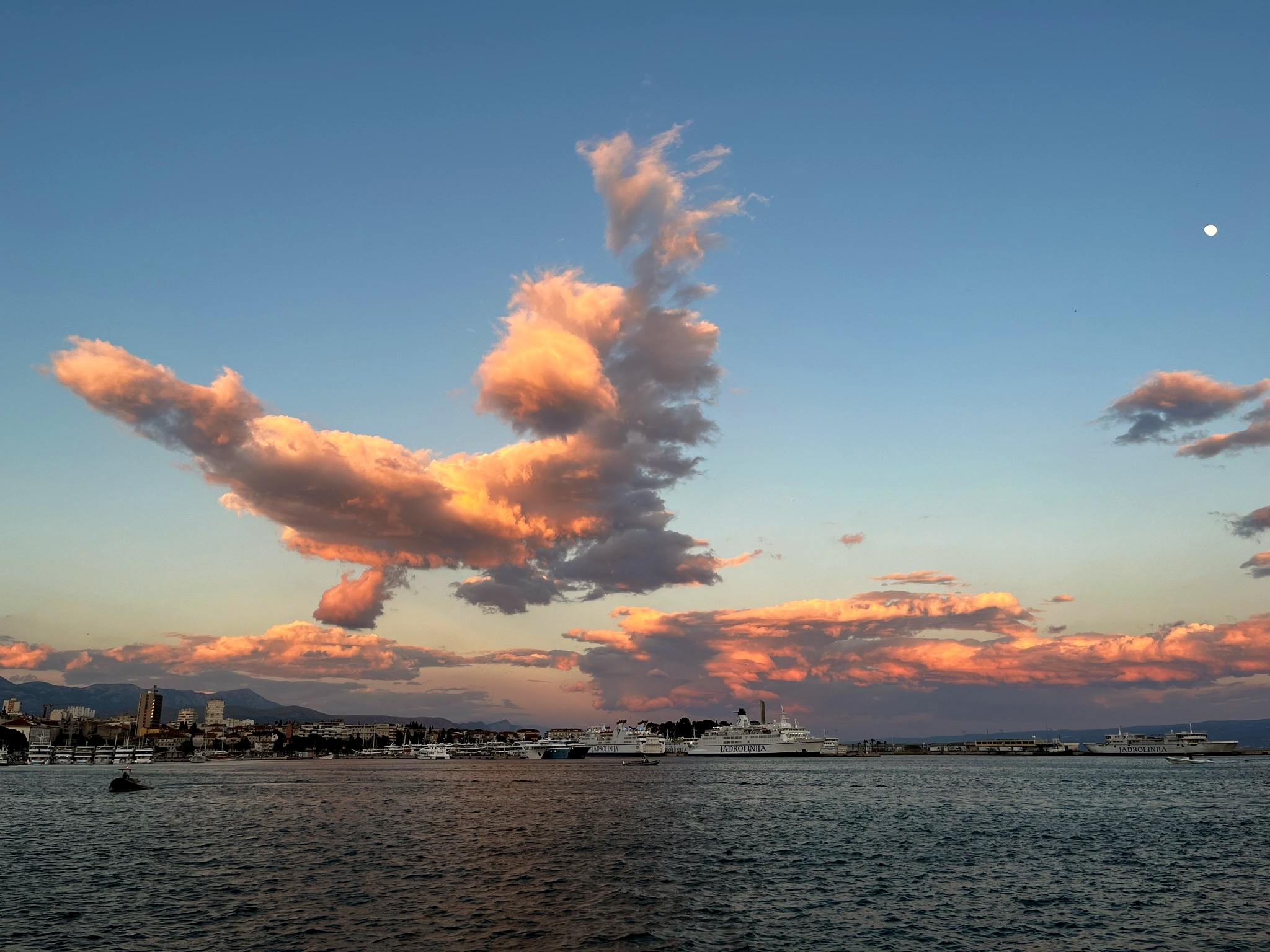 ---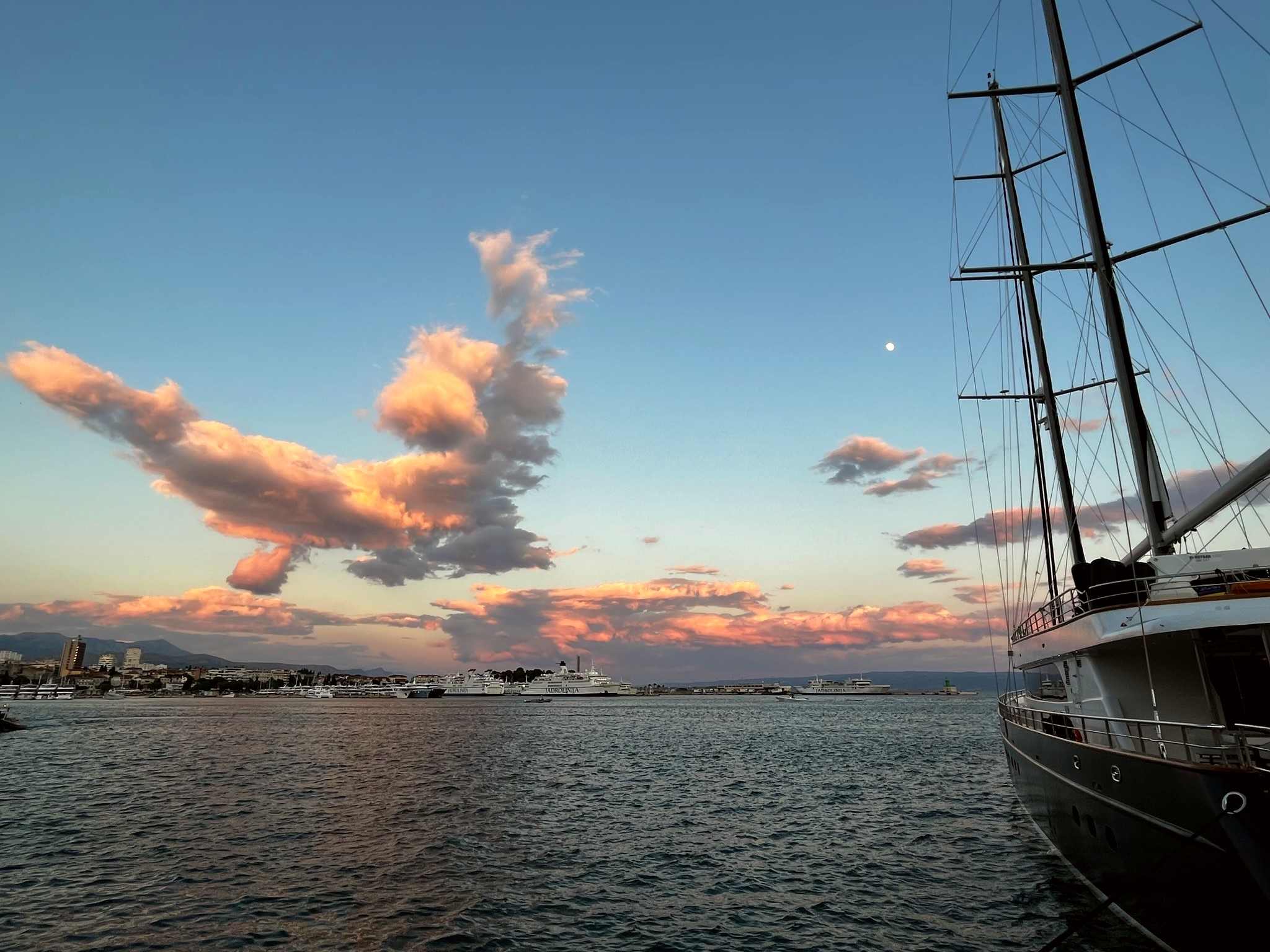 ---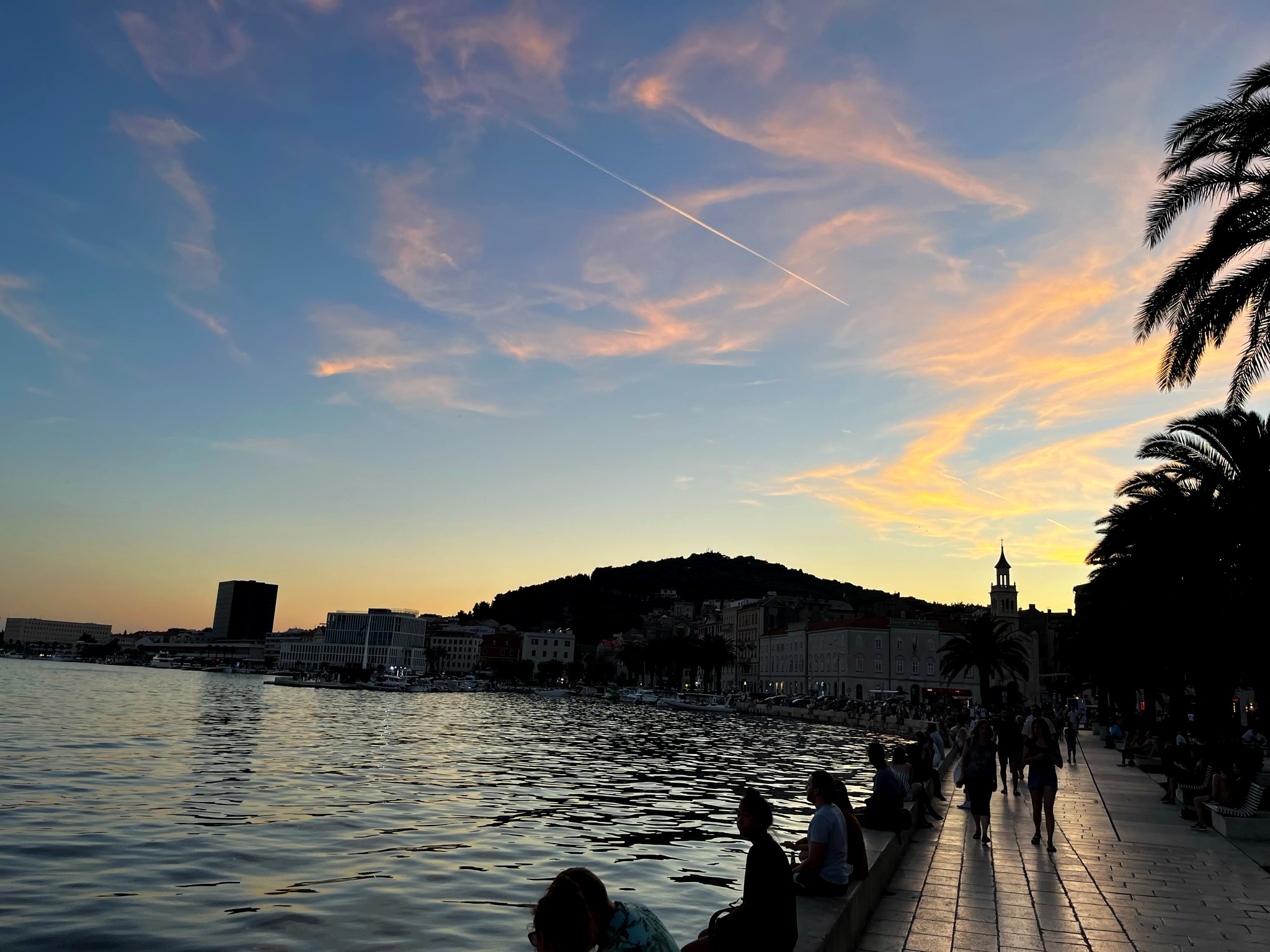 And probably, one of the most stunning skies I have ever seen in my life, this insane reddish, yellowish and black horizon:
---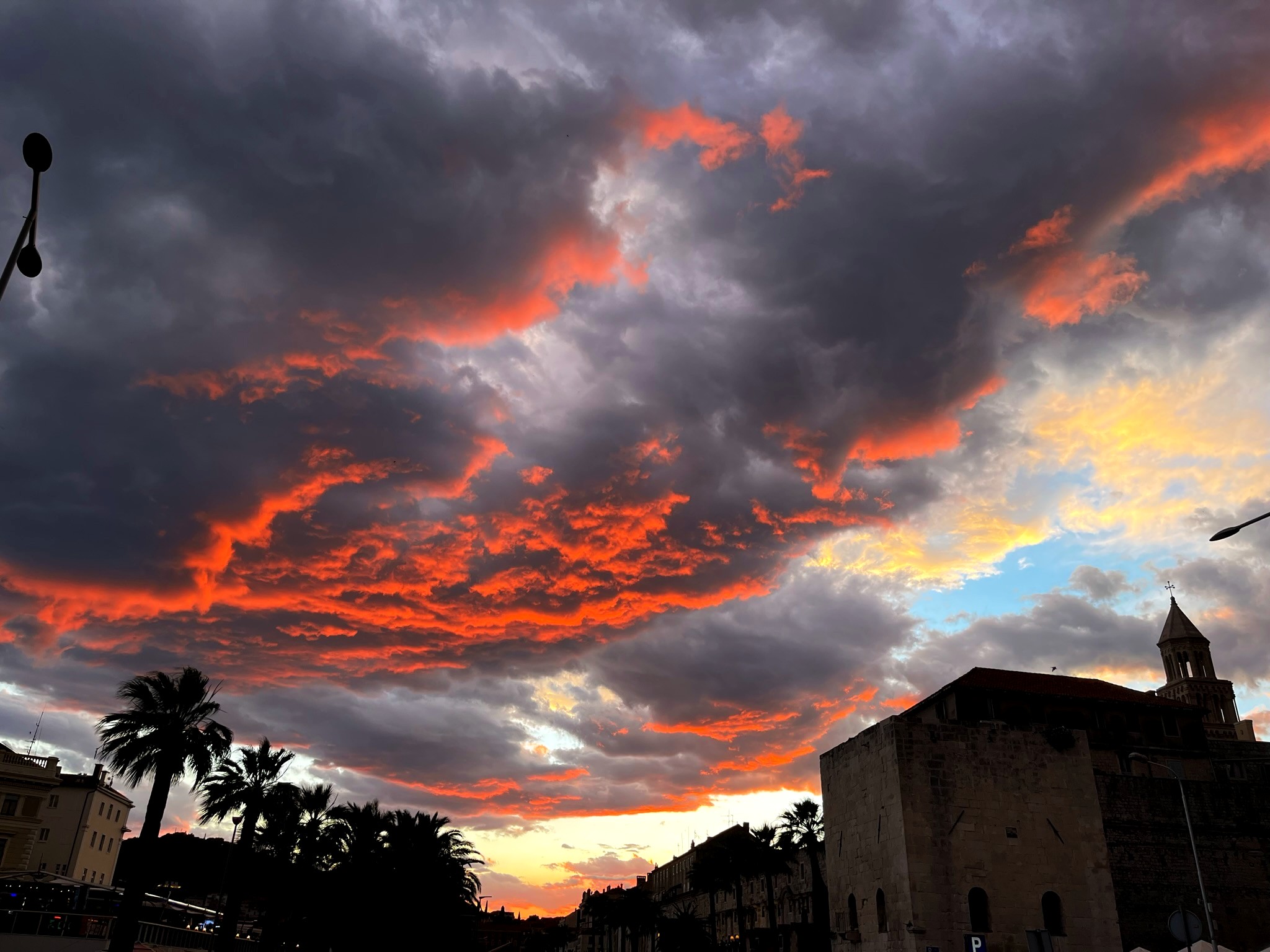 ---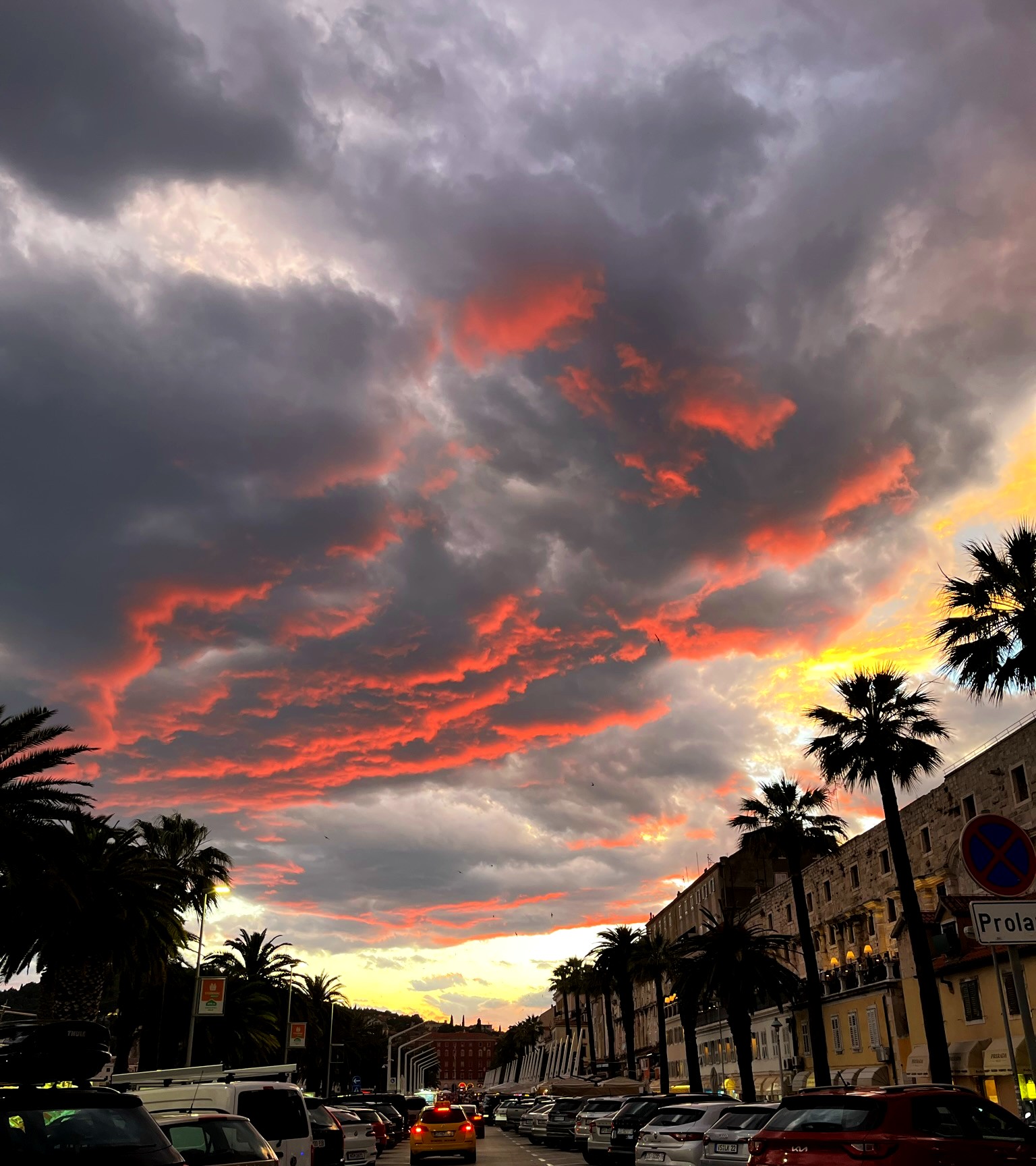 ---
I simply couldn't believe my eyes. I had never seen something like that before and it felt so unreal!!
Of course, it did rain a lot afterwards! Hahaha
Thank you so much for reading and going through my post, I hoped you liked this pictures! I'm no professional photographer or neither do I know that much about photography, but the sky has always been really appealing to me and I hope it gets to show in these pictures! :)

---
---