NEWBIES INITIATIVE TASK 7: It's a Wrap!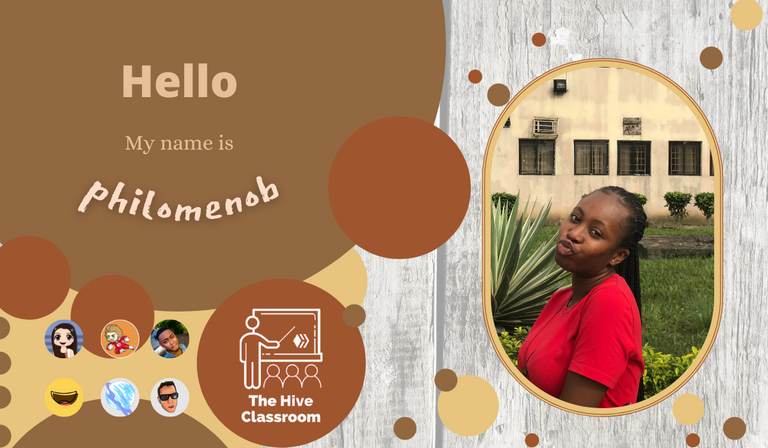 Badge by @projectmamabg
As I sit, writing this, I remember the day I sat like this trying to compose an application post for the Newbies Initiative. It's been six months since then. I eventually got in and for five months, I've been learning and connecting with the Newbies Initiative family. It's like I've always been part of the initiative because the time I've spent being part of it is more than I spent out of it — since I got active on Hive, I mean. So it feels strange knowing that it's come to an end.
This is the last task, and we're meant to be reviewing the programme and recounting the goals we'd set out to achieve at the beginning of the initiative.
The purpose of the programme is to train new users and those who have not been able to develop well enough to better understand the capabilities of Hive. I can't deny that it's a wonderful idea, and the fact that the initiative has been able to live up to that is even better. With the tutorials, tasks, meetings, and directions, you learn more about the blockchain and get to grow along with the other newbies.
The initiative has been most beneficial to me. I've come to know about many things I didn't know prior to joining the initiative. And this was possible not only through the tutorials and tasks but also through the meetings where I could ask questions about the tutorials and get answers right then, and through other newbies in the initiative too.
I learnt about Markdown, learnt about trustee accounts when Hive keys and security was taught, learnt how useful Hive tokens are and how to stake them amongst other things. It was also encouraging going along with others who were newbies like me.
Talking about the tasks, it's either I was waiting for one or I needed to do one that had already been given. It always gave me something to post especially when I was thinking about a post to make. Also, doing the tasks made me learn what the tutorial was about at all costs because even if I hadn't gone through the tutorial and had missed the meeting as well, because there was a task to be done, I'd definitely take out time to read or watch the tutorial — in fact, study it and even do my own research.
A lot of work was put into making the initiative run like it did and I appreciate the effort. On what I think should be improved on, I'd say how the tasks are handled. There should be stricter rules on the deadlines of the tasks so it would be taken more seriously. This is the only thing I can think of.
For the first task, we were made to make a post about our goals. It's with a smiling face that I say that I achieved almost all of them. To be honest, the only one I didn't achieve wasn't well thought of.
Newbies Initiative Task 1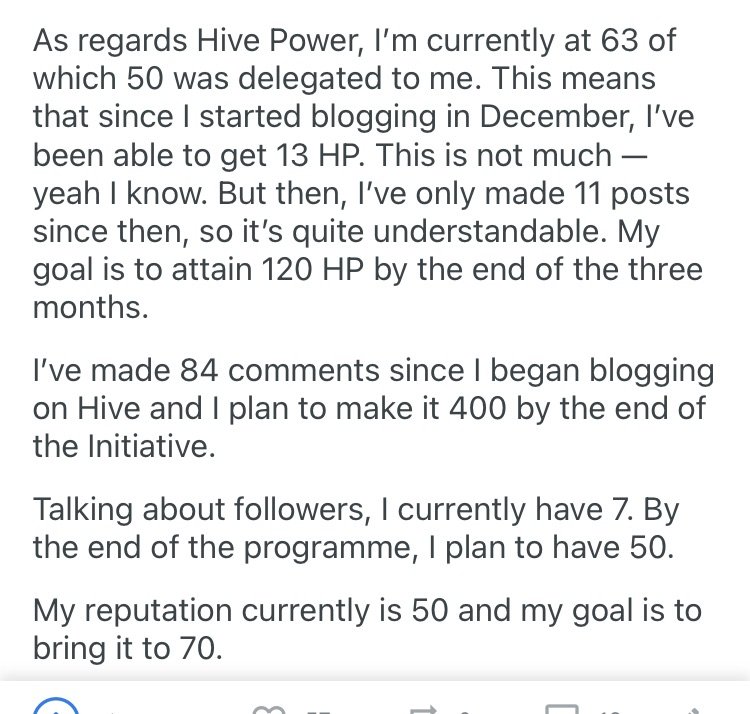 When I joined the initiative, I was at 13HP with a reputation of 50, and had 7 followers. I'd made only 11 posts and was at 84 comments.
My goal was to reach 120HP, a reputation of 70, gain 50 followers and reach 400 comments.
Presently, my HP is at 139, posts at 52, my reputation and followers both at 59, and comments 769.
comments and posts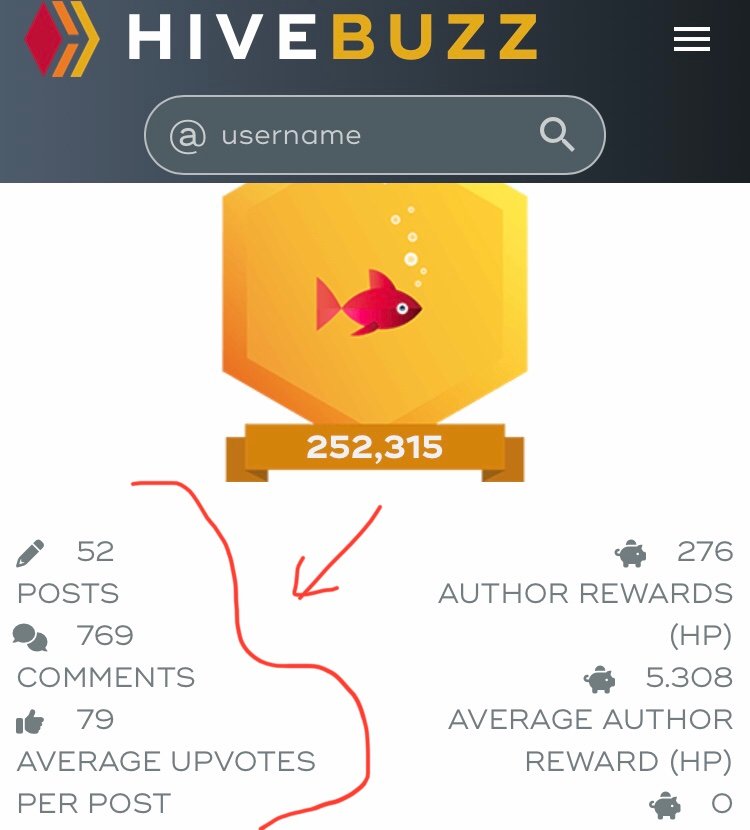 My reputation is the odd one out because I didn't achieve it. Well, I actually didn't know what a reputation of 70 entailed. I do now and it's not impossible. Soon, guys, soon.
I appreciate everyone involved in making the initiative work. I'm saying a big Thank You to @starstrings, @aliento, @kronias, @theycallmedan, @lazy-panda and every other person I missed mentioning. It's a job well done.
To my fellow learners, I hope we continue to grow with even more speed, pushing the Hive blockchain forward. It's been lovely.
---
---