🌎📸 PhotoFeed Around The World Contest - Asia #1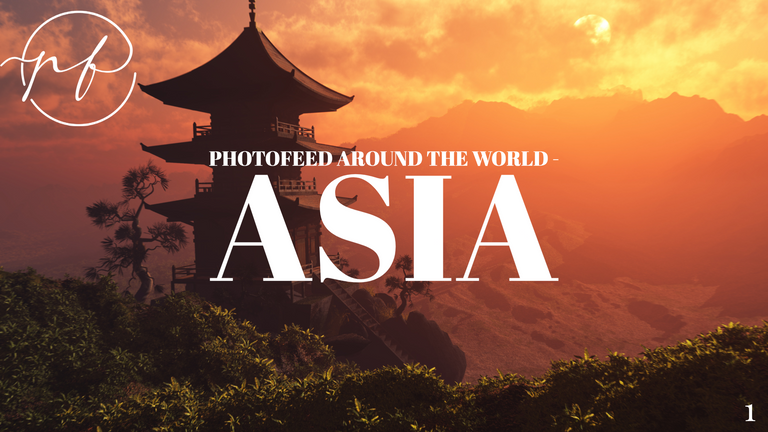 Hey Photographers!
 
Welcome to our new daily feature (Mo - Sat) - "PhotoFeed Around The World" which will be our new super-contest series featuring 6 different continents. Maybe some of you guys remember the contest series from Czechglobalhosts a few years back which was definitely one of the most popular competitions at its time.
 
Now in 2022 I have re-done the concept and I'm super stoked to host this new series! To make it as quick and easy as possible for everyone to participate, I'll go trough it step by step.
 
---
Timetable
| Monday | North America | Until 09.05.2022 |
| --- | --- | --- |
| Tuesday | Asia | Until 10.05.2022 |
| Wednesday | Europe | Until 11.05.2022 |
| Thursday | Africa | Until 12.05.2022 |
| Friday | Oceania | Until 13.05.2022 |
| Saturday | South America | Until 14.05.2022 |
 
Available contest are marked in blue - Just click on them and you'll be forwarded to the post!
---
Rules
Every user has 1 entry per continent
Only use your own work
Post your entry in the comment section with a short description
No nudity
 
---
Prizes
Every Round has 1 winner which gets 35% beneficiaries of the continents winner announcement post
Every entry receives a 50% upvote in the comment submission
If you make a separate post with "PhotoFeed Around the World - .." u will receive a 50-100% upvote on your post
 
---
Good Luck Everyone!
---
If you want to support our project you can now delegate to our account and receive daily token rewards! And as always, If you have any ideas, feedback or critique - Have a chat with us in the comment section or on Discord/Twitter!


---
---