Join me on a travel through the Caño Negro wildlife refuge. (ENG/SPA)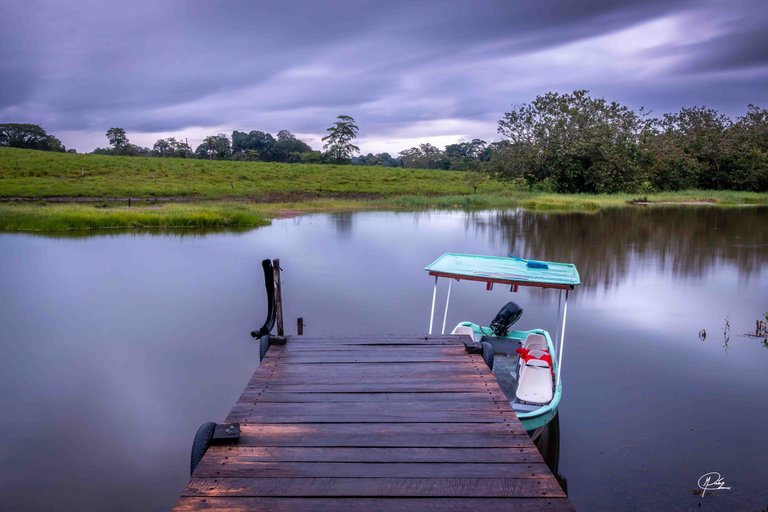 Hi, join me, today I will be your guide for a trip through one of the most diverse and little known places in Costa Rica, the Caño Negro refuge. We have to get up early, yes I know, 5 in the morning is very early and in Costa Rica at that time there is hardly any light. But most of the fauna is more active in the early morning so I promise you it will be worth getting up early.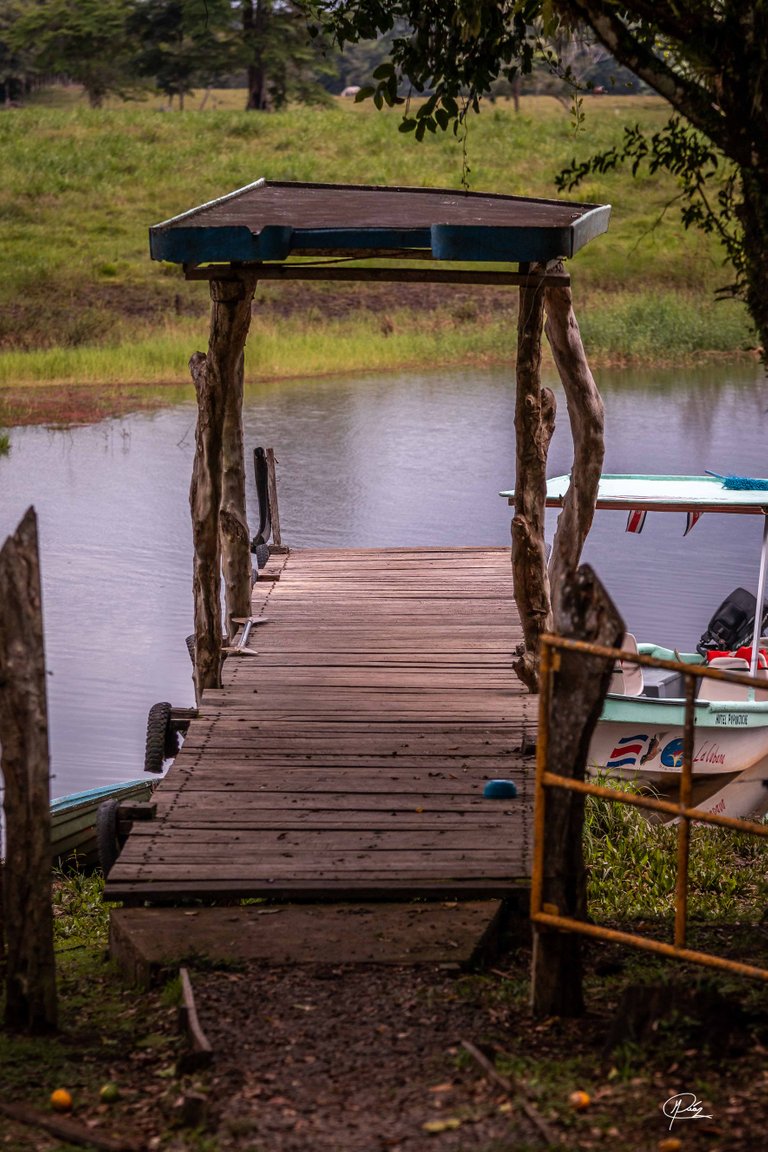 We head to a rustic dock where a small boat awaits us. The morning started cloudy, it seems that it will rain soon, but it does not matter, believe me, the rain is part of the experience of visiting a tropical forest. But did you remember the mosquito repellent? Oh! I'm glad yes, mosquitoes are unforgiving this time of year. Well, everything ready, get ready that it will be an unforgettable trip.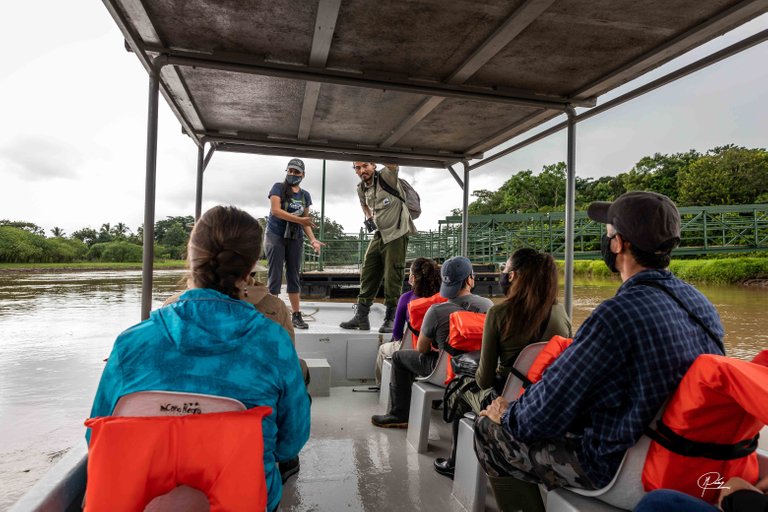 Look at that! We have barely started and we can already see the first birds, white herons and the restless jacanas. They are residents in these wetlands and live here practically all their lives, but we will also find many other birds that are residents and fortunately we are at the time of migration.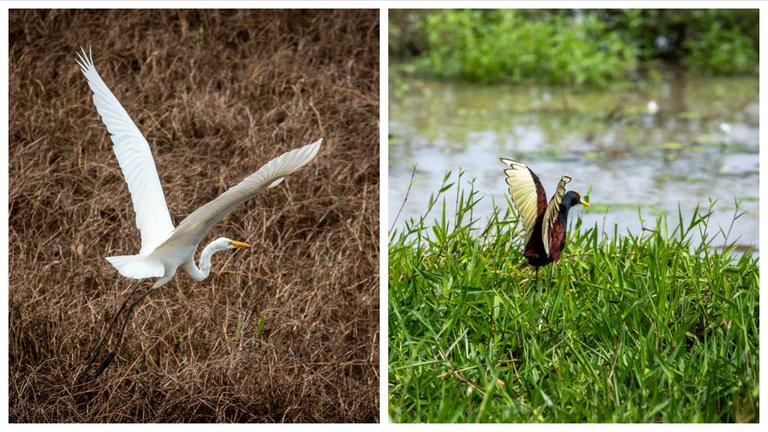 Once I told you, look up at the sky, that great spot is the raptor migration, it passes over this area every year and flows with a river of birds, they escape from the beginning of the winter in the north of the continent and look for places of reproduction and South America.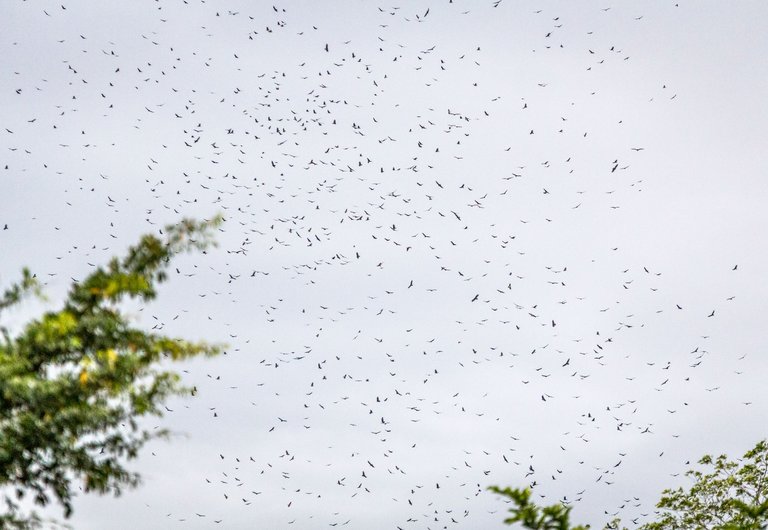 Take my binoculars, you will be able to see vultures, hawks, hawks and eagles, some come down to eat or rest. On their way, all the birds come together in search of a thermal current, a warm air that rises from the ground at high speed and helps them gain height and use less energy. It is a very long journey.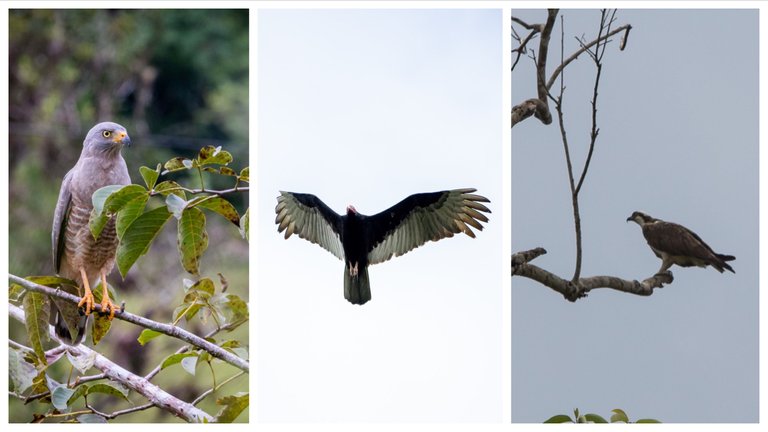 Well the rain started, but it's not bad, right? The landscape is also beautiful in this way, water is the most important element of these ecosystems and the life of the Caño Negro lagoons depends on the rains.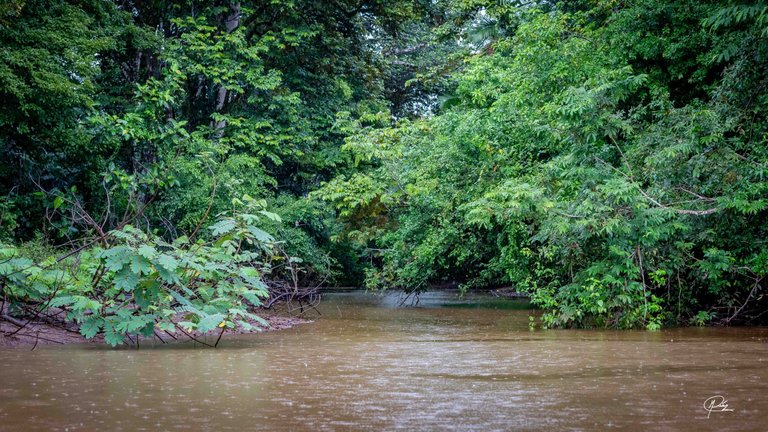 Yes, it is a very clean water, but avoid putting your hand in the water, the alligators abound in the river and they are peaceful, but they could mistake your hand for their lunch. Look, there on the shore there is one, and two others over there. This place has the largest population of alligators in Central America, so let's not risk your hand, you need it to continue taking pictures.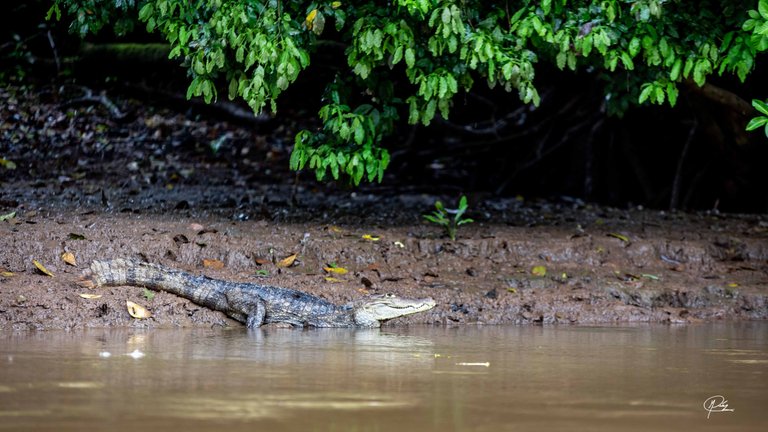 Ok, let's continue I have a lot to show you yet, like those aníngas, or needle duck, we call them that way because of their bill and because of the way they dive into the water. This is a female, I recognize her by the light color of her neck and the male, like the one you see on the right, is completely black.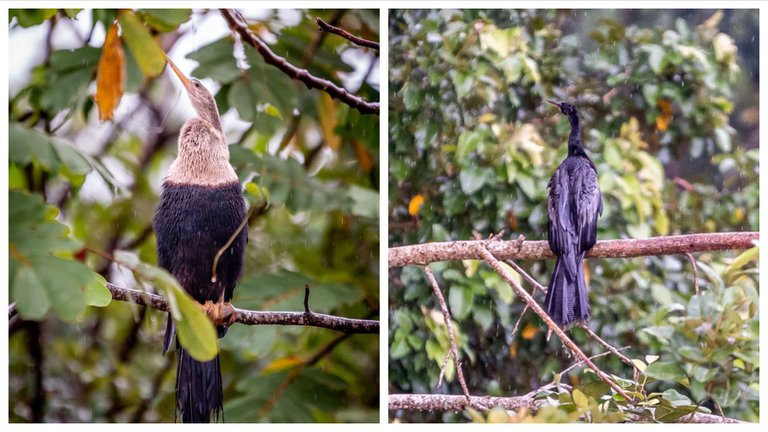 Well, I want to take you to an incredible place where we can look at the forest from above and walk between the lagoons, but it is far across the river, so I think we will see it until the next post, so make yourself comfortable while we arrive ...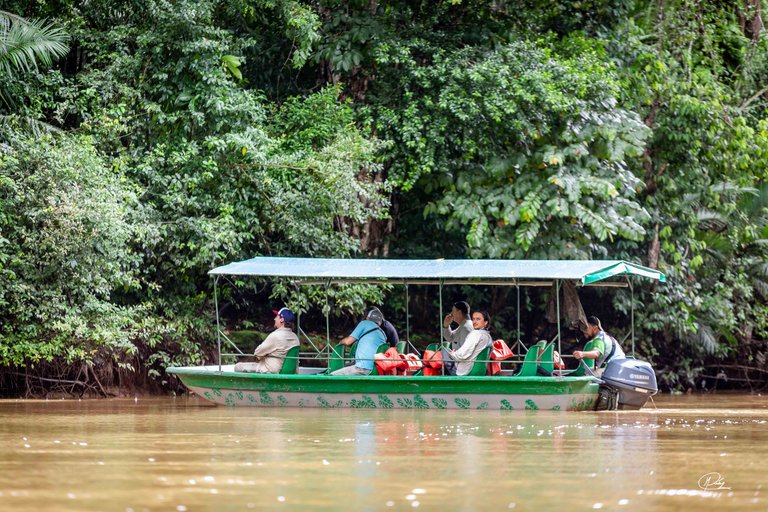 Versión en Español
Hola, acompáñame, hoy seré tu guía por un viaje a travez de uno de los lugares más diversos y poco conocidos de Costa Rica, el refugio Caño Negro. Tenemos que levantarnos temprano, sí lo sé, las 5 de la mañana es muy temprano y en costa rica a esa hora apenas si hay luz. Pero la mayoría de la fauna es mas activa al comienzo de la mañana por lo que te prometo que valdrá la pena madrugar.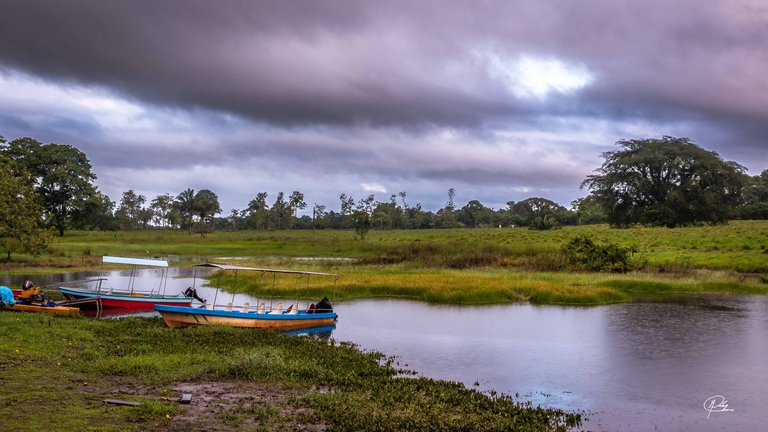 Nos dirigimos a un muelle rústico donde nos espera un pequeño bote. La mañana comenzó nublada, parece que lloverá dentro de poco, pero no importa, créeme, las lluvia es parte de la experiencia de visitar un bosque tropical. Pero, recordaste el repelente de mosquitos? Oh! Me alegra que sí, los zancudos son inclementes en esta época del año. Bueno, todo listo, prepárate que será un viaje inolvidable.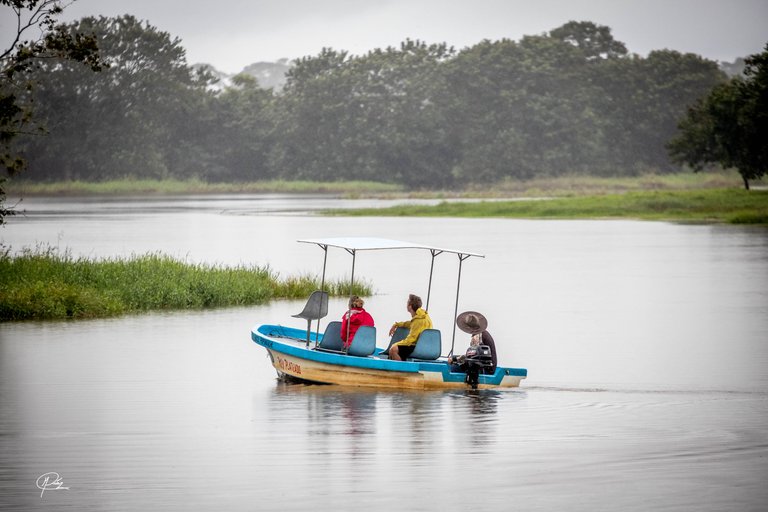 Observa eso! Apenas si hemos empezado y ya podemos ver las primeras aves, garzas blancas y las inquietas jacanas. Ellas son residentes en estos humedales y viven acá prácticamente toda su vida, pero también encontraremos muchas otras aves que son residentes y por fortuna nos encontramos en la época de migración.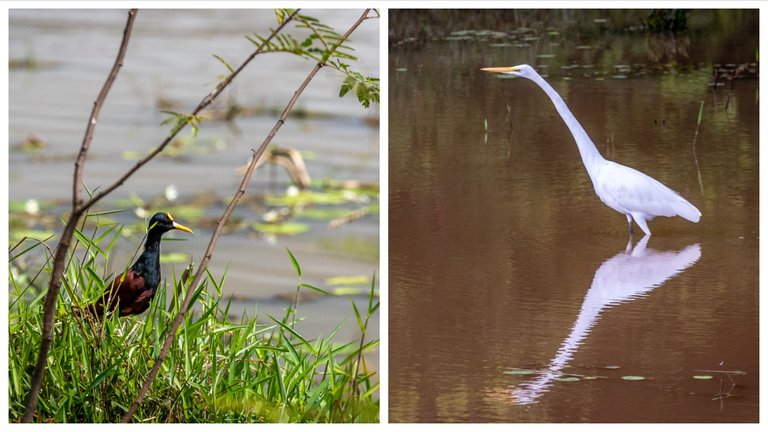 Vez te lo dije, mira hacia el cielo, esa gran mancha es la migración de rapaces, pasa sobre esta zona todos los años y fluye con un río de aves, escapan del inicio del invierto en el norte del continente y buscan lugares de reproducción y Suramérica.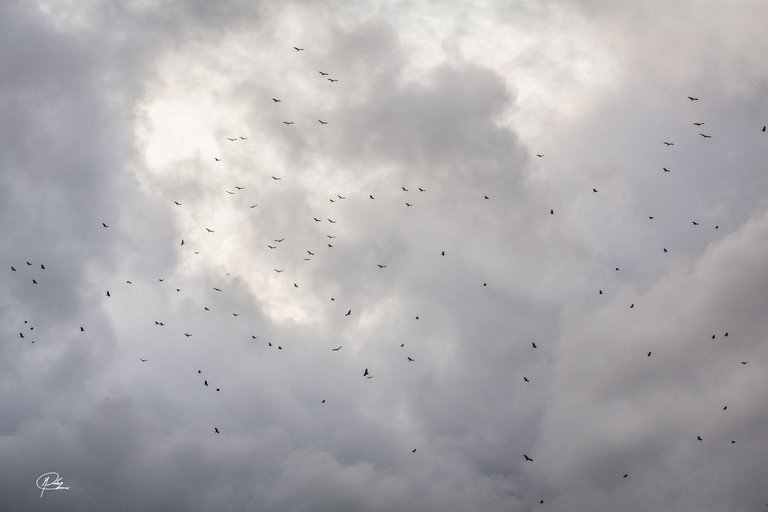 Toma mis binoculares, podrás ver buitres, gavilanes, halcones y águilas, algunas bajan a comer o a descansar. En su trayecto, todas las aves se juntan en busca de una corriente termal, un aire cálido que sube desde el suelo a gran velocidad y les ayuda a ganar altura y gastar menos energía. Es un viaje muy largo.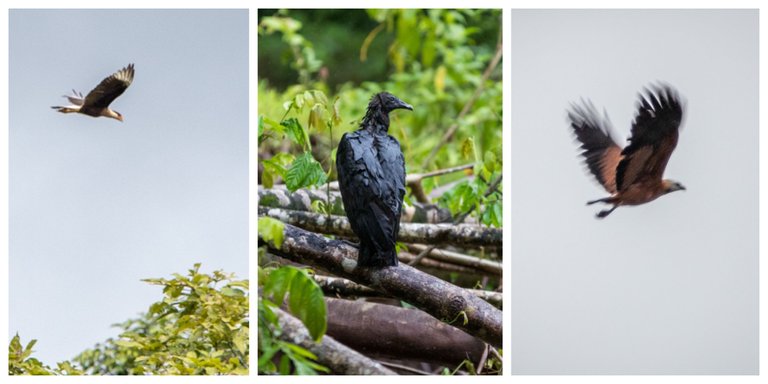 Buenos empezó la lluvia, pero no esta mal, verdad? El paisaje también es hermoso de esta manera, el agua es el elemento más importante de estos ecosistemas y de las lluvias depende la vida de las lagunas de Caño Negro.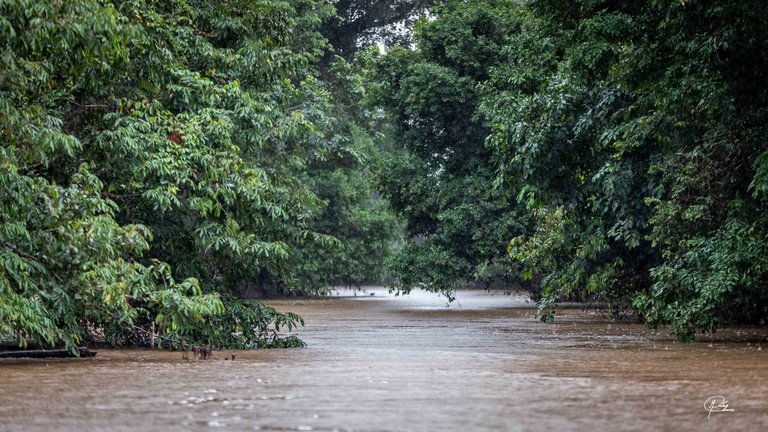 Si, es un agua muy limpia, pero evita meter la mano en el agua, los caimanes abundan en el río y son pacíficos, pero podrían confundir tu mano con su almuerzo. Mira, ahí en la orilla hay uno, y otros dos por allá. Este lugar tiene la población más grande de caimanes de Centroamérica, así que no arriesguemos tu mano, la necesitas para seguir tomando fotografías.
Ok, continuemos tengo mucho que mostrarte todavía, como esas aníngas, o pato aguja, les llamamos de esa manera por su pico y por la forma en que se zambullen en el agua. Esta es una hembra, la reconozco por el color claro de su cuello y el macho, como el que vez a la derecha, es completamente negro.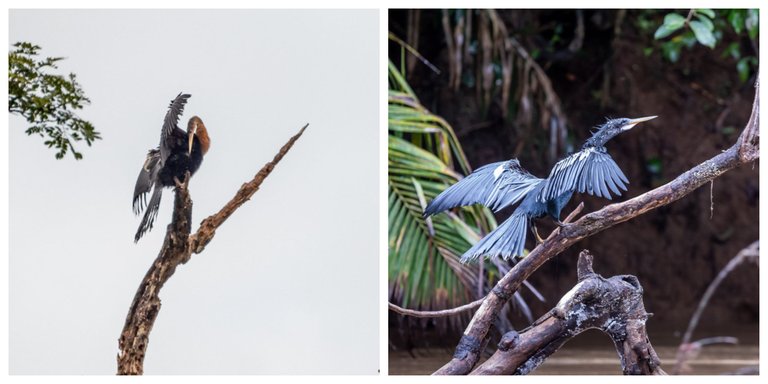 Bueno , quiero llevarte a un lugar increíble donde podremos mirar el bosque desde lo alto y caminar entre las lagunas, pero esta lejos a travez del río, así que creo que lo veremos hasta el siguiente post, así que ponte cómodo mientras llegamos…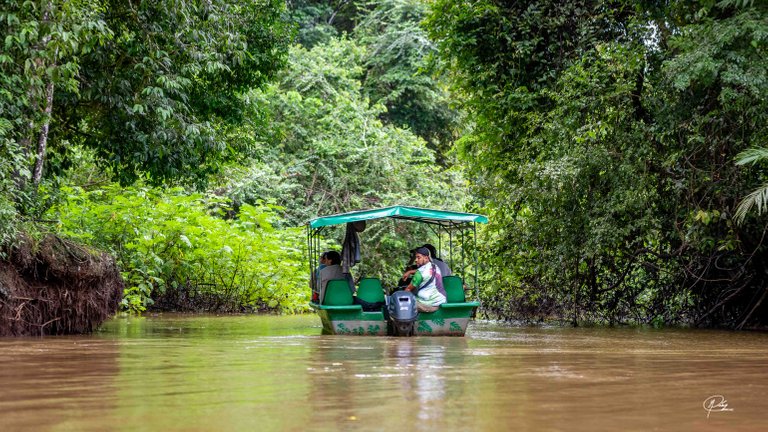 ---
---