EN/UA Нові рекорди. 60 тисяч вбитих | New records. 60 thousand killed

Всім привіт, друзі!
З нетерпінням чекаю цим же закінчаться події на війні. Вчора було багато гарних новин щодо звільнення наших українських територій. Наприклад, вчора з'явився жовто блакитний прапор на Лимані. Спершу про це заявили військові. Не знала чи радіти цій новині, чи дочекатися офіційного повідомлення від президента. Але було дуже приємно, душа прямо раділа від щастя! На всіх телеграм каналах України з'явилась така новина: хоробрі наші хлопці з ЗСУ повідомили що Лиман звільнений. Вони коротко розповіли про те, що місто взято під їхній контроль та повним ходом іде зачистка. Які молодці, слів немає, кожному військовому хочеться цілувати руки від щастя. Ці руки сильні, ці руки виборюють мир та волю для нашої країни. Ось подивіться на ці обличчя: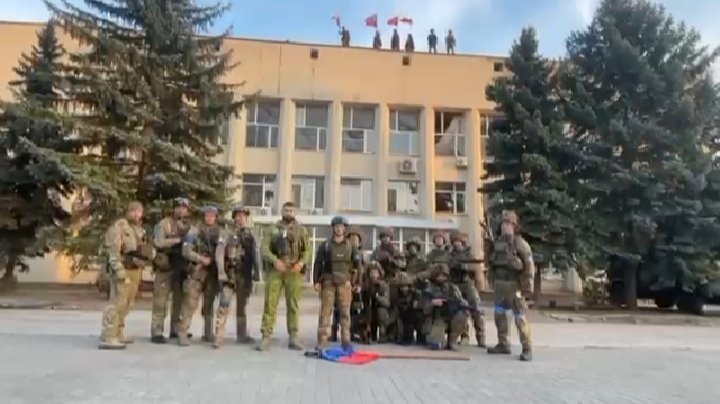 Це захисники України з вісімдесят першої кремої аеромобільної бригади та батальйон Національної гвардії імені Сергія Кульчицького.
Близько десятої вечора з'явилося офіційне повідомлення від пана президента, що так, дійсно, Лиман звільнено! Ну слава богу, все, ось тепер я вірю! Якщо сам пан президент звернувся зі зверненнями та подякою до військових, тоді це вже дійсно підтвердження. А ще Торське Донецької області теж під пильним контролем наших захисників. Ще немає офіційного підтвердження, але і тут я вже вірю, бо наші хлопці не будуть брехати! Це вам не російські військові, які завжди брешуть всім, навіть самі собі.
От наприклад, нещодавно на Россії розказували що втрати у них трохи більше п'яти тисяч, а чому ж тоді почалася мобілізація? Вони хоч би своєю головою подумали, якщо такі невеликі(як там кажуть) втрати, то навіщо мобілізувати аж триста тисяч чоловік? Щось тут не те, пора б вже їм про це задуматися. А насправді втрати дуже вражають і вони досить великі. Ось подивіться, 60 тисяч дохлих москалів! І це ще не всі!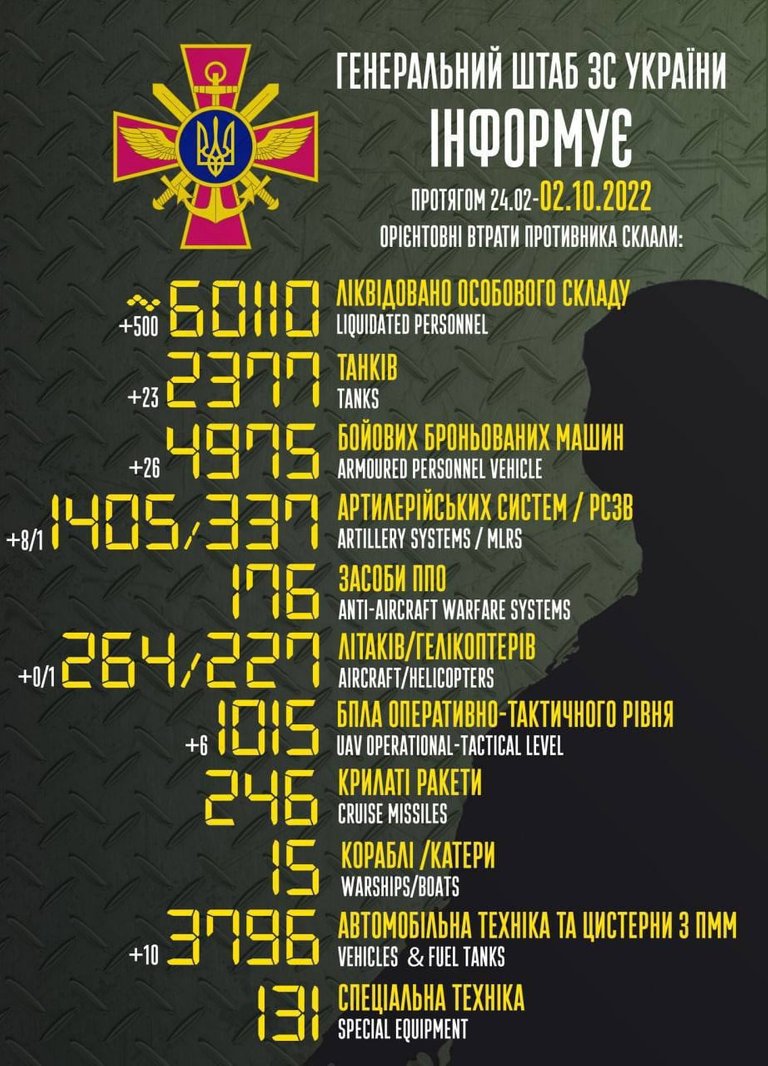 А сьогодні теж є такі ж самі повідомлення від військових, що "кавун" вдома, тобто військові в Херсоні роблять свою роботу. Хто не був у Херсоні, той не знає, що при в'їзді у місто стоїть велетень монумент кавун і це символічно, бо у Херсоні вирощуються дуже круті бахчеві культури. Але і це ще не все! ЗСУ сьогодні зайшли в Золоту Балку, на Херсонщині, про це є повідомлення від військових. Гарні новини, і ще будуть нові рекорди, друзі! Віримо в ЗСУ!
Фото https://t.me/truexanewsua
________💙💛________
Hello everyone, friends! I am looking forward to the end of the war. Yesterday there was a lot of good news about the liberation of our Ukrainian territories. For example, yesterday a yellow-blue flag appeared on the Lyman. First it was done by the military. I didn't know whether to be happy about this news or to wait for an official message from the president. But it was very pleasant, my soul rejoiced with happiness! The following news appeared on all Telegram channels of Ukraine: our brave guys from the Armed Forces announced that Lyman had been released. They spoke briefly about the fact that the city was taken under their control and the cleanup was in full swing. Well done, there are no words, every military man wants to kiss his hands for happiness. These hands are strong, these hands choose peace and freedom for our country. Here's a look at these faces: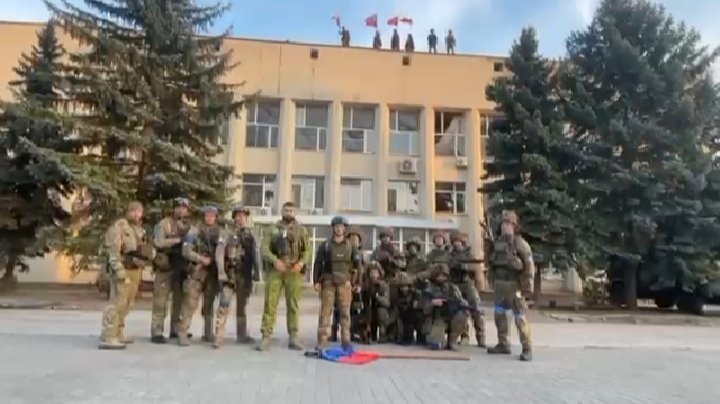 These are defenders of Ukraine from the eighty-first cream airmobile brigade and the battalion of the National Guard named after Serhiy Kulchytskyi.
Around ten in the evening, an official message appeared from Mr. President that yes, indeed, Lyman has been released! Well, thank God, that's all, now I believe! If Mr. President himself appealed and thanked the military, then this is indeed a confirmation. And Torske of the Donetsk region is also under the close control of our defenders. There is no official confirmation yet, but here I already believe, because our boys will not lie! These are not the Russian military, who always lie to everyone, even to themselves.
For example, recently in Russia it was said that their losses were a little more than five thousand, and why then did the mobilization begin? They would at least think with their heads that if the losses are so small (as they say), why mobilize as many as three hundred thousand men? Something is wrong here, it's time for them to think about it. And in fact, the losses are very impressive and quite large. Look, 60 thousand dead Muscovites! And that's not all!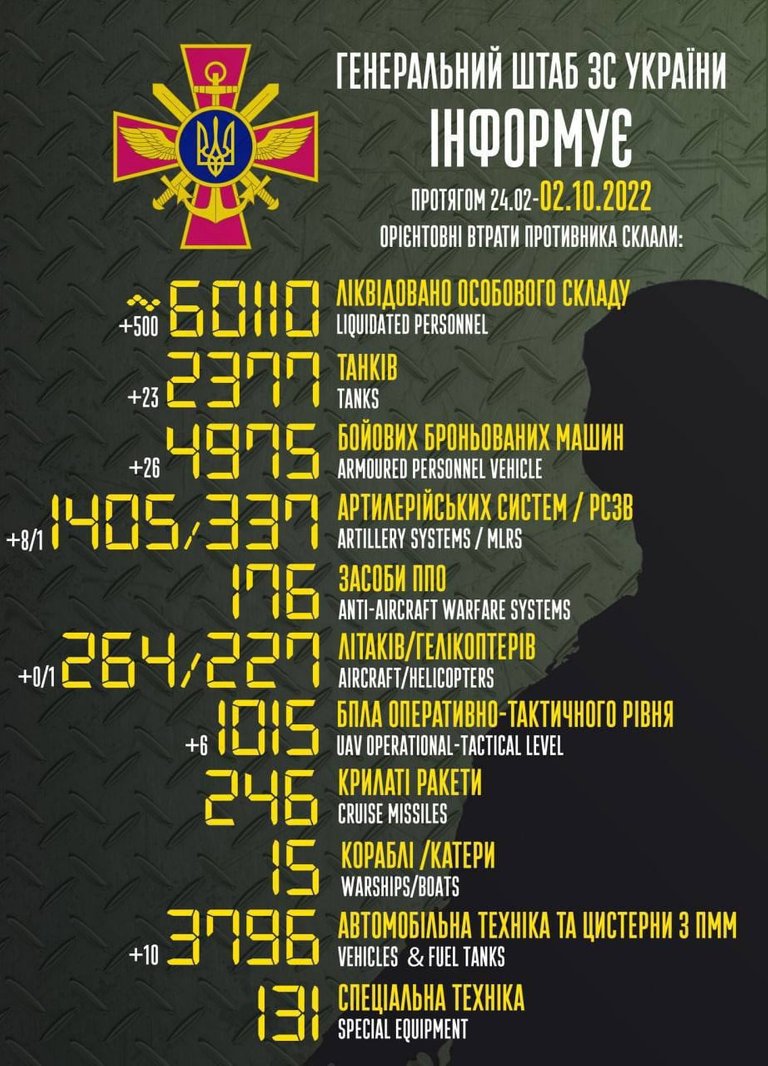 And today, too, there are the same reports from the military that "watermelon" is at home, that is, the military in Kherson is doing its job. Anyone who has not been to Kherson does not know that at the entrance to the city there is a giant monument of watermelons, and this is symbolic, because very cool melons are grown in Kherson. But that's not all! Today, the Armed Forces entered Zolota Balka, in the Kherson region, there is a message about this from the military. Good news, and there will be new records, friends! We believe in the Armed Forces!
---
---