EN/UA Сталлоне на сталі | Stallone on steel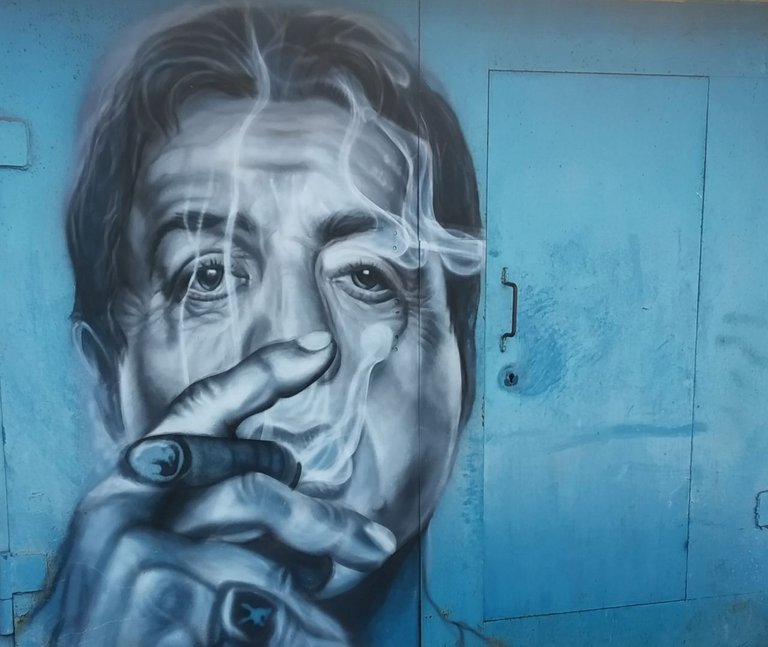 Всім привіт! Я знову приймає участь у конкурсі вуличне графіті. Цей малюнок я знайшла зовсім випадково. Розповім як це було.
Пройшло п'ять років як помер мій батько. Мені у спадщину дістався його гараж. Транспорту окрім велосипеду у мене немає, то я і не користувалася цим гаражем зовсім. Хотіла продати, але... От буває заходжу і гараж, а там все по полицям розставлено, пахне батьком і таке відчуття неначе він зараз повернеться. Коротше я не змогла продати цей гараж, бо це згадка про батька. Так, приходимо з чоловіком іноді сюди, слідкуємо за порядком.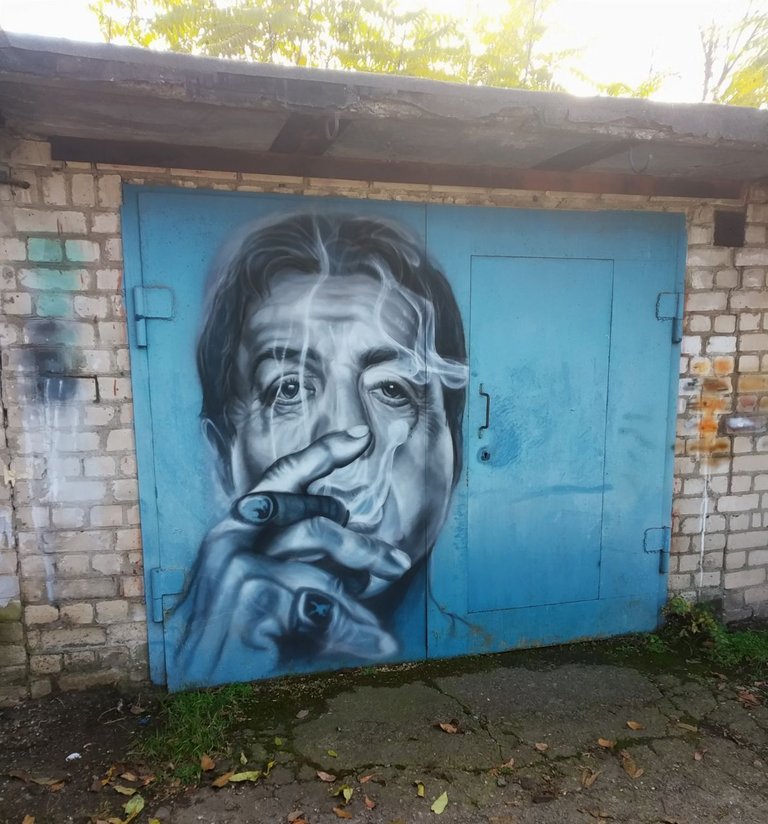 І ось значить вчора ми пішли в гараж для того щоб змастити маслом замок, прибрати листя навкруги і шо побачили! На дверях гаражу хтось намалював ось це графіті з зображенням Сільвестра Сталлоне. Не знаю чия це робота, і чому намалювали саме цього актора, але тепер у нас супер гарний гараж!
Дякую за цей чудовий конкурс!
________💙💛________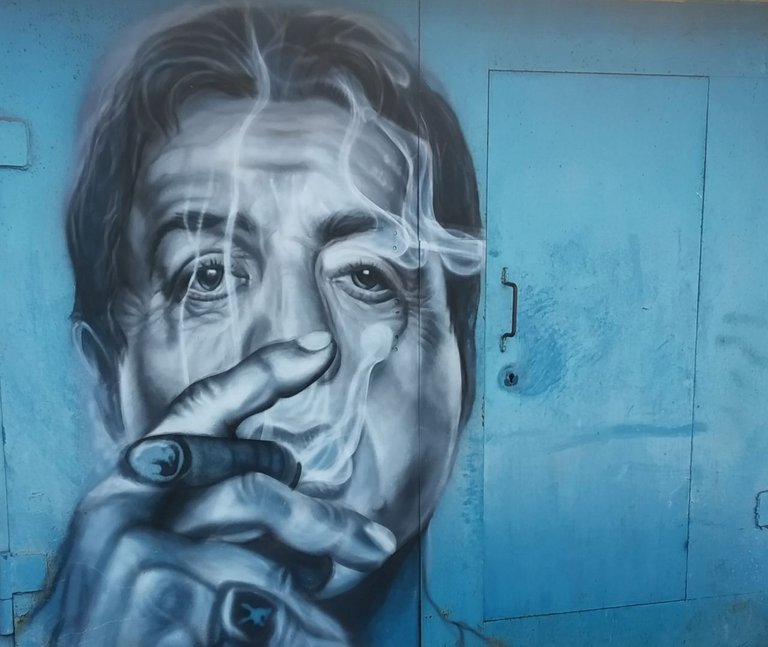 Hello everybody! I am again taking part in the street graffiti competition. I found this picture quite by accident. I will tell you how it was.
Five years have passed since my father died. I inherited his garage. I don't have any transport other than a bicycle, so I didn't use this garage at all. I wanted to sell, but... Sometimes I go into the garage, and there everything is arranged on the shelves, it smells like my father and I feel as if he will return now. In short, I could not sell this garage because it is a reference to my father. Yes, my husband and I come here sometimes, we follow the order.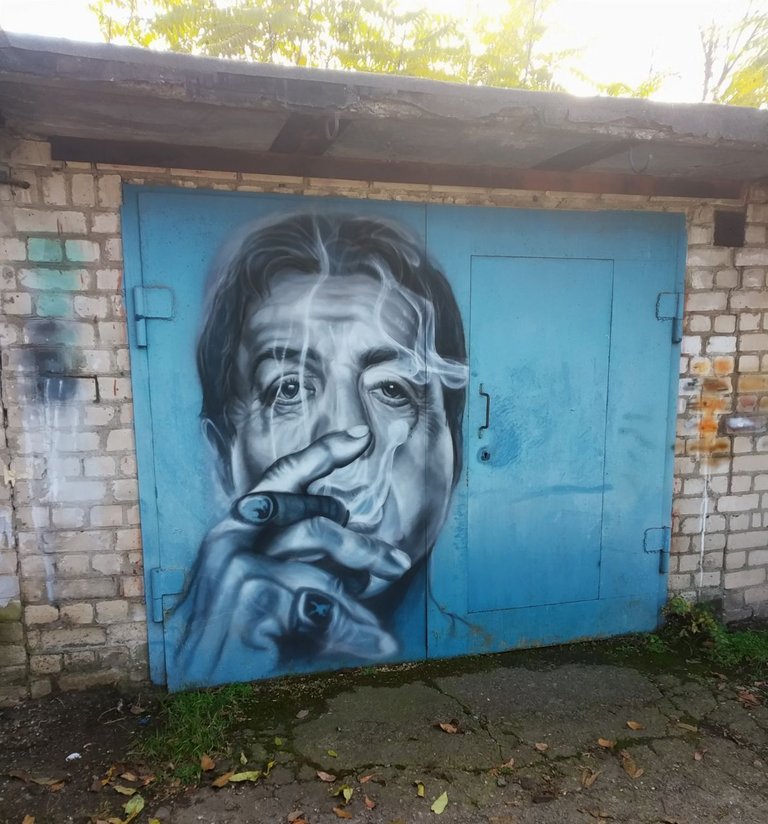 So yesterday we went to the garage to oil the lock, remove the leaves around and what did we see! On the garage door, someone painted this graffiti with the image of Sylvester Stallone. I don't know whose work it is, and why they drew this particular actor, but now we have a super nice garage!
The first photo will be my entry for the "CCC Street Art Contest #116" hosted by @digi-me. Thanks to @trincowski, @heroldius, @melinda010100, @ecency, @tobetada and @arcange and many more for supporting this contest!
---
---