Photographic Society Journal #1
Hey there, people, passioned about Photography!
Here is the latest journal of the "Photographic Society" community on the HIVE platform.
---
Let me first mention this is actually the very first journal of the community.
First of all, let's answer one question. "With so many other Photography communities, why should I post in the Photographic Society?"
Well, let's put that down in the shortest way possible. The other photo-related communities ask for your photos and stories along. Such posts are welcome here too but the focus of this virtual group is to discuss our thoughts about Photography itself. For instance, talk about equipment, ask for advice, give criticism, and share photo news, monetizing opportunities, concepts, found photographs, techniques, stock agencies, experience in the field, photo NFTs, etc. The list is long.
Did you get the idea? If yes, what are you waiting for? ;) Start posting today! :)
---
It is wonderful to see how the community grows. There are ninety (90) subscribers already. Yes, Photo-Soc is a boutique group of people and that's normal as the focus is to talk about our passion and to cover specific angles of our favorite art, a.k.a. the "Eight Art".
---
Our mission is to make this community on HIVE more popular and potentially attract Twitter users to join the platform, so please follow us on Twitter here: https://twitter.com/photosochive
We share manually selected posts on Twitter! But that's not all. On Twitter we search for other photographers and photo lovers over there, to appreciate and share, and admire their work. There are other plans too, for other initiatives. Both here and on Twitter. Researching other social networks is in progress as well.
Can we support each other, sharing the same passion? The future will show that!
This post is 100% Power Up.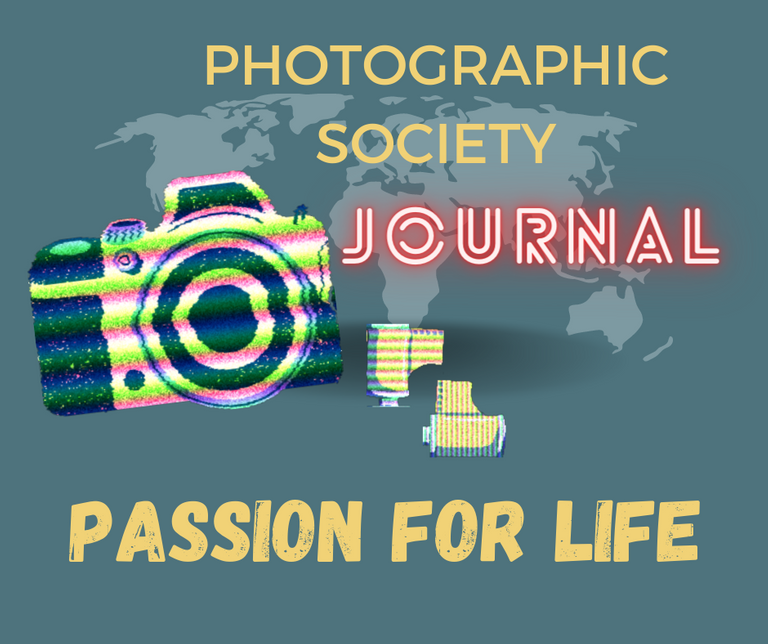 Photographic Society journal cover image created in Canva: https://www.canva.com/
Here is a frontend link to the Photographic Society community:
---
---