(ESP/ENG) ¡Hola comunidad de Hive! Me presento ante ustedes / Hello Hive community! I stand before you 🌺🐝🌸
Un saludo a todos los integrantes de ésta plataforma, pueden llamarme "pinina", ya que ese es un apodo que tengo desde que era muchacha je je soy una mujer trabajadora, madre de 4 hijos, de los cuales ya 3 forman parte de Hive: @babarois @maisugar y @suezoe y ahora, yo me he unido a ellos 😊 Soy de la capital de Venezuela, donde nací y crecí. Actualmente trabajo para una familia como ayudante de hogar y cocinera.
Greetings to all the members of this platform, you can call me "pinina", since that is a nickname that I have since I was a girl hehe I am a working woman, mother of 4 children, of which 3 are already part of Hive: @babarois @maisugar and @suezoe and now, I have joined them 😊 I am from the capital of Venezuela, where I was born and raised. Currently I work for a family as a home helper and cook.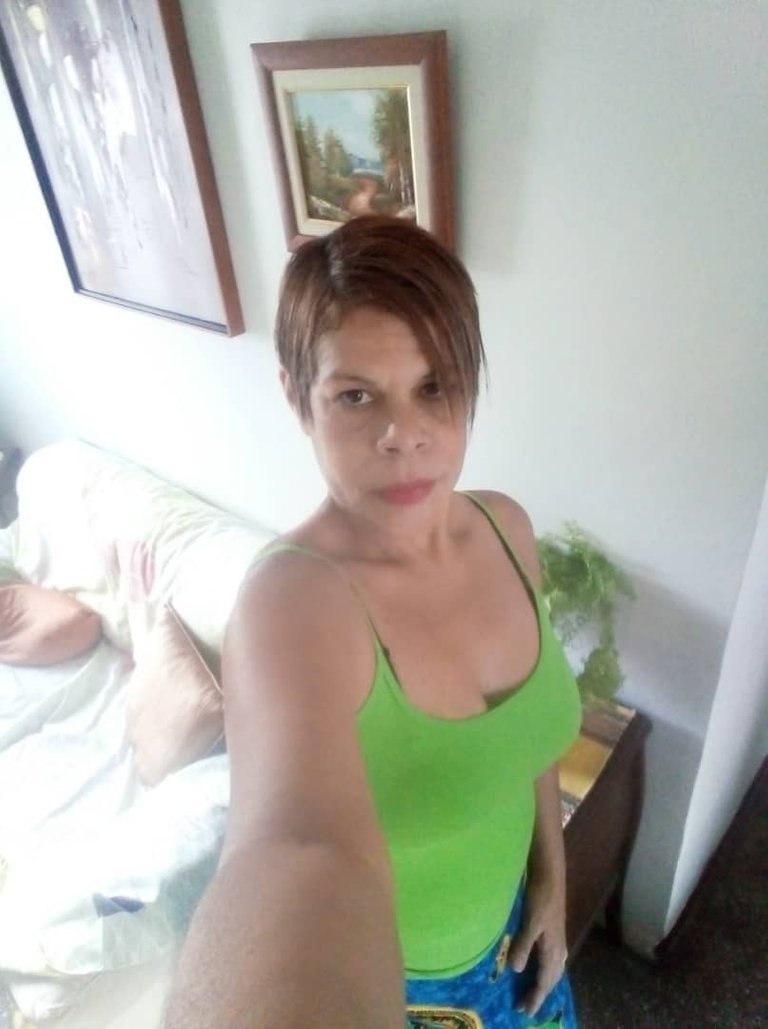 Soy la mayor de 3 hermanos. Cuando era joven, era muy dada a los deportes. Cuando terminaba mis deberes con lo estudios y el hogar, iba a la cancha a jugar con mis amistades, la mayoría varones. Mi deseo era unirme a la Marina, pero eran otros tiempos y las circunstancias de la vida, me llevaron a casarme muy joven, cuando apenas tenía 18 años. De esa unión nacieron mis hijos. Actualmente no estamos viviendo todos juntos, ya que la situación económica de nuestro país, me hizo trasladarme desde Barquisimeto (donde están mis hijos), de nuevo a la capital, en busca de empleo. Gracias a Dios, el trabajo en donde estoy me valoran y he aprendido mucho sobre recetas de cocina (Espero poder enseñarles parte de las cosas que preparo día a día 😉), aparte que estoy en casa de mi madre y puedo compartir mucho con ella, lo cual me hace muy feliz. Me gusta mucho cocinar, sobre todo la repostería, hice cursos en mis tiempos libres y trabajé un tiempo ayudando a una amiga con su negocio, lo que me ayudó a fortalecer mis habilidades. Hablando de eso. les muestro un poco de las tortas que he realizado, para cumpleaños de familiares y para comer una tarde en familia:
I am the oldest of 3 siblings. When she was young, she was very into sports. When I finished my homework and studies, I went to the field to play with my friends, most of them men. My wish was to join the Navy, but they were different times and life circumstances led me to marry very young, when I was barely 18 years old. From that union my children were born. Currently we are not all living together, since the economic situation of our country made me move from Barquisimeto (where my children are), back to the capital, in search of employment. Thank God, the work where I am they value me and I have learned a lot about cooking recipes (I hope I can teach you some of the things that I prepare every day 😉), apart from that I am at my mother's house and I can share a lot with her, which makes me very happy. I really like cooking, especially baking. I took courses in my spare time and worked for a while helping a friend with her business, which helped me strengthen my skills. Speaking of which. I show you a little of the cakes that I have made, for family birthdays and to eat an afternoon with the family: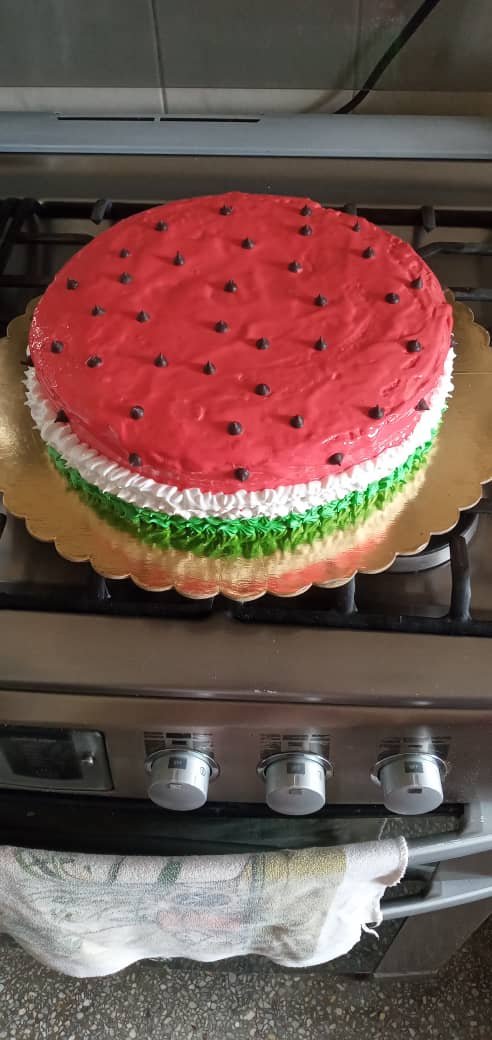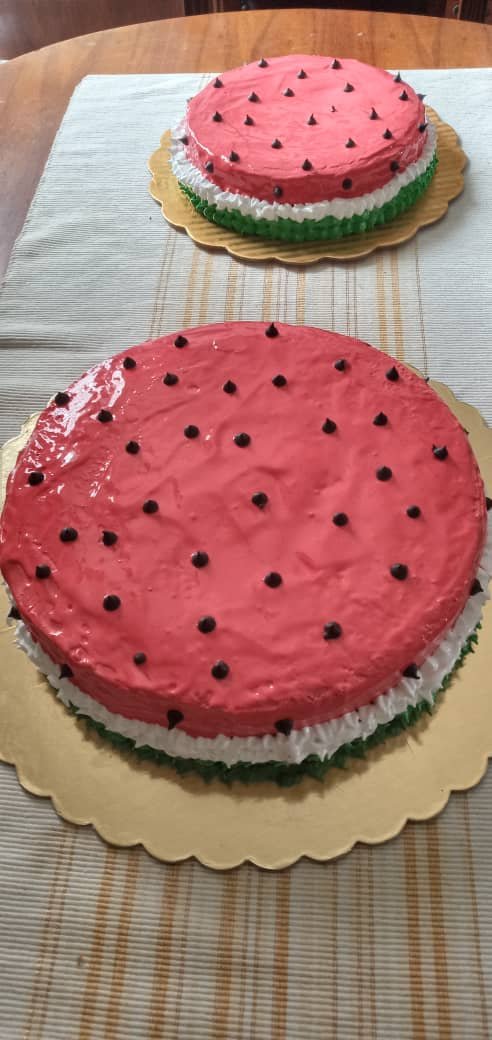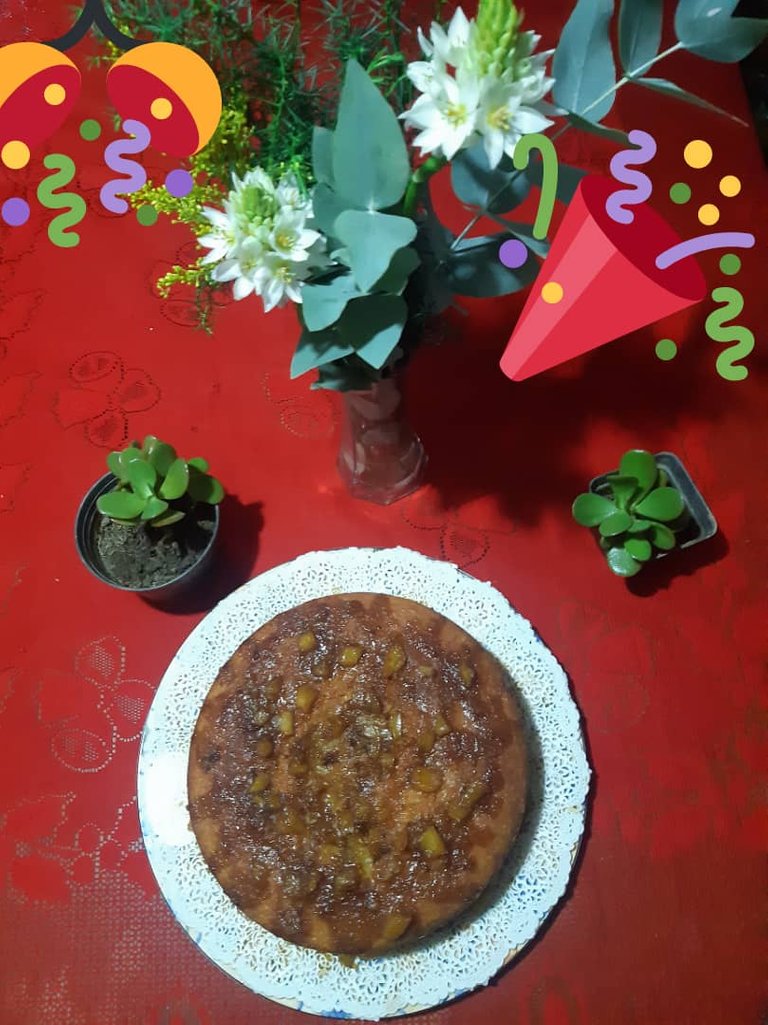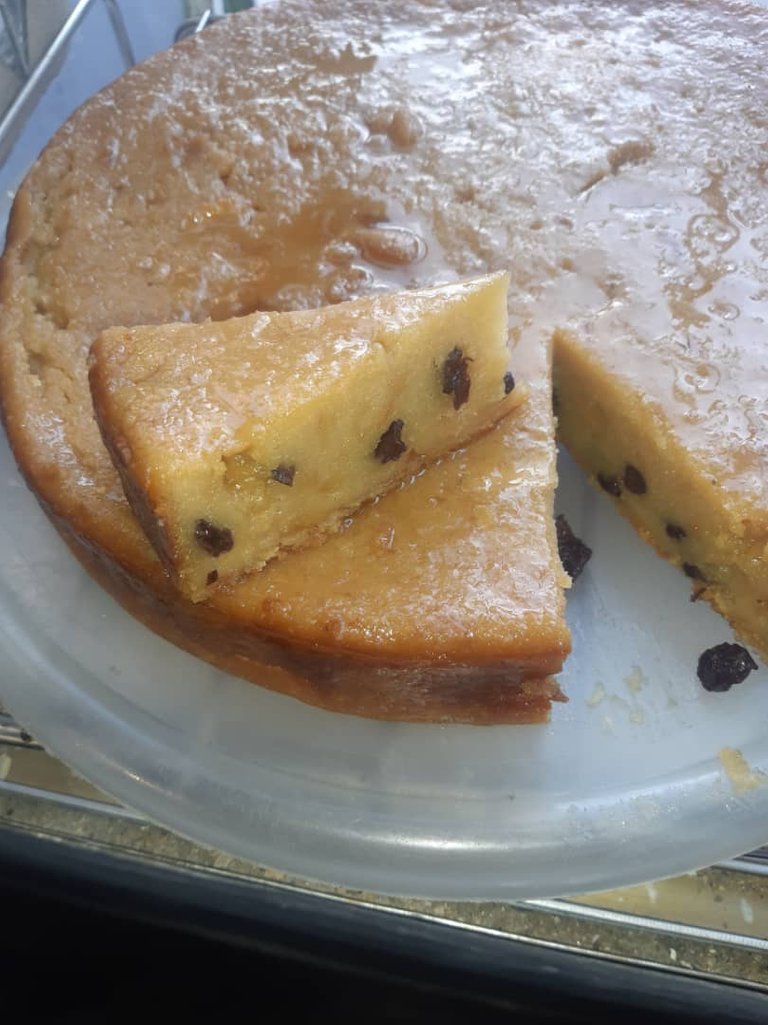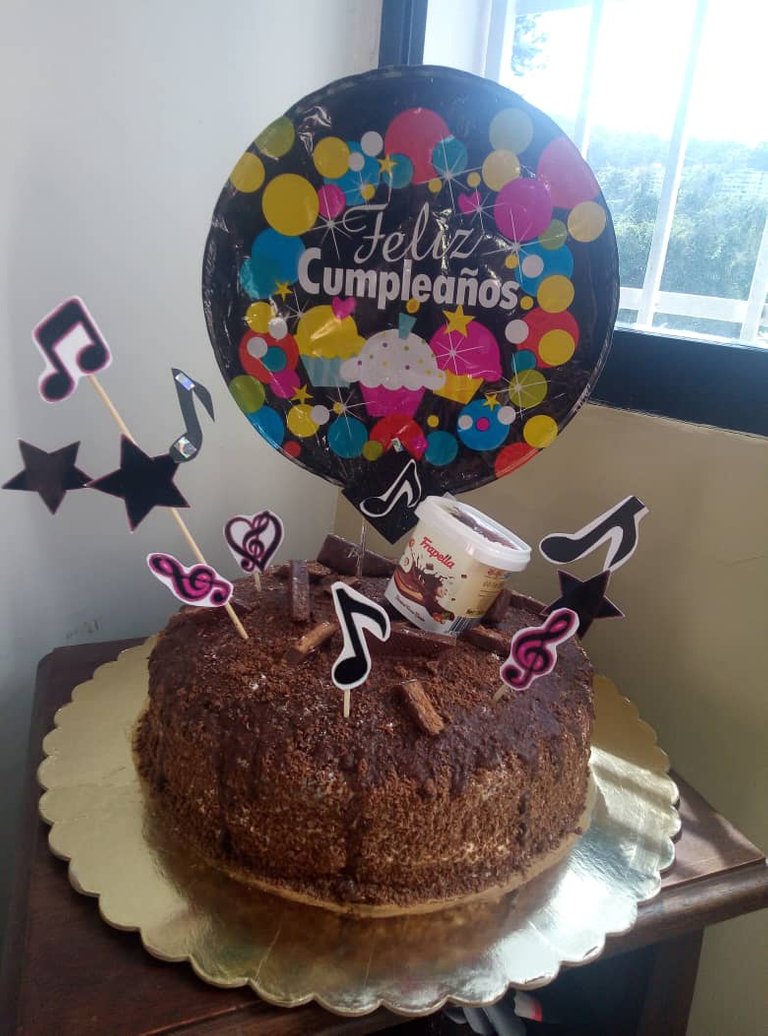 Mis colores favoritos son los tonos tierra y el dorado. Mi estilo es más que nada rústico, muy country, por eso adoro las cabañas. Me gustan las manualidades e hice varios cursos, hasta de piñatería. Soy amante del café. Me gusta tomarme una taza grande en las mañanas y en la tarde, si no lo hago, me duele la cabeza 🤭 Me gustan mucho los gatos, pero eso no fue desde siempre. Todo cambió cuando llegó a mi vida un hermoso gato naranja al que llamamos Sam Soon (era el nombre que quería usar en la plataforma, pero estaba ocupado 💔), él estaba apegado conmigo y yo aprendí a amarlo como a uno de mis hijos. Lamentablemente, el falleció unos años atrás y su pérdida, fue muy fuerte para mí. Ahora, cada vez que veo un gato, me llenan de ternura. Pero nunca olvido a mi adorable Sam Soon.
My favorite colors are earth tones and gold. My style is mostly rustic, very country, that's why I love cabins. I like crafts and I did several courses, even piñatería. I am a coffee lover. I like to have a big cup in the morning and in the afternoon, if I don't, my head hurts 🤭 I really like cats, but that wasn't forever. Everything changed when a beautiful orange cat came into my life that we called Sam Soon (it was the name I wanted to use on the platform, but I was busy 💔), he was attached to me and I learned to love him as one of my children. Unfortunately, he passed away a few years ago and the loss of him was very strong for me. Now, every time I see a cat, they fill me with tenderness. But I never forget my lovely Sam Soon.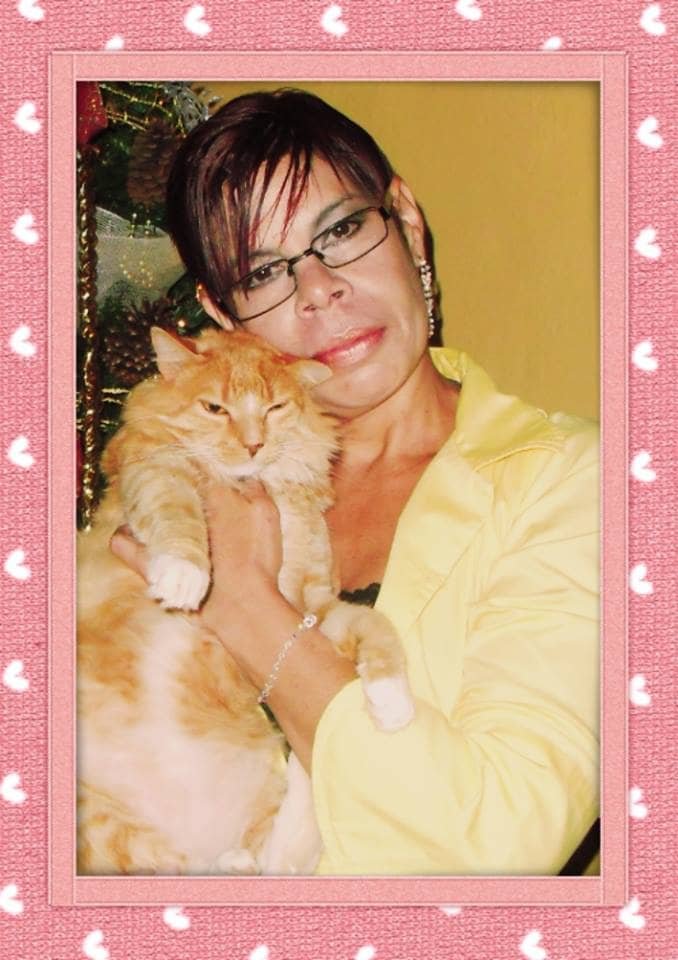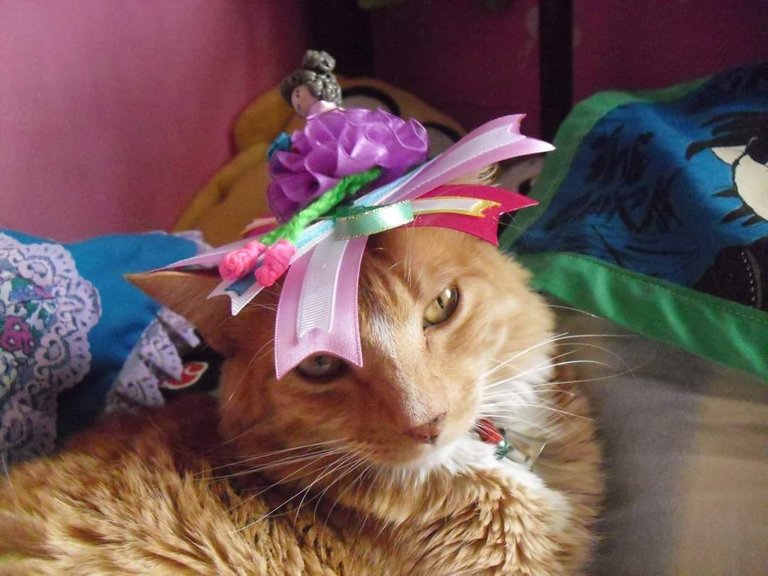 Aparte de eso me encanta bailar, sobre todo la Salsa y el Merengue 🎶💃🎶 Desde muy joven, hacíamos fiestas sanas con mis amigos, en donde bailábamos hasta amanecer. Aún me gusta mucho y cuando me invitan a una fiesta, no dudo en pulir mis tacones de baile ja ja También me gusta ejercitarme, solía ir a un gimnasio y luego, me ejercitaba en casa, saliendo a caminar y a trotar, aunque ahora, lo que cambiado por el recorrido para volver a casa después del trabajo, pero es algo que me gusta mucho. Trabajo arduamente para poder reunirme con mis hijos, así sea una vez al año, el viaje hasta la ciudad de Barquisimeto es algo costoso (al menos para mí), por lo que, es algo que debo planear por anticipado.
Apart from that I love to dance, especially Salsa and Merengue 🎶💃🎶 From a very young age, we had healthy parties with my friends, where we danced until dawn. I still like it a lot and when they invite me to a party, I do not hesitate to polish my dance heels ha ha I also like to exercise, I used to go to a gym and then, I would exercise at home, going for a walk and jogging, although now, I do that changed for the commute to come home after work, but it is something that I really like. I work hard to be able to meet my children, even once a year, the trip to the city of Barquisimeto is somewhat expensive (at least for me), so it is something that I must plan in advance.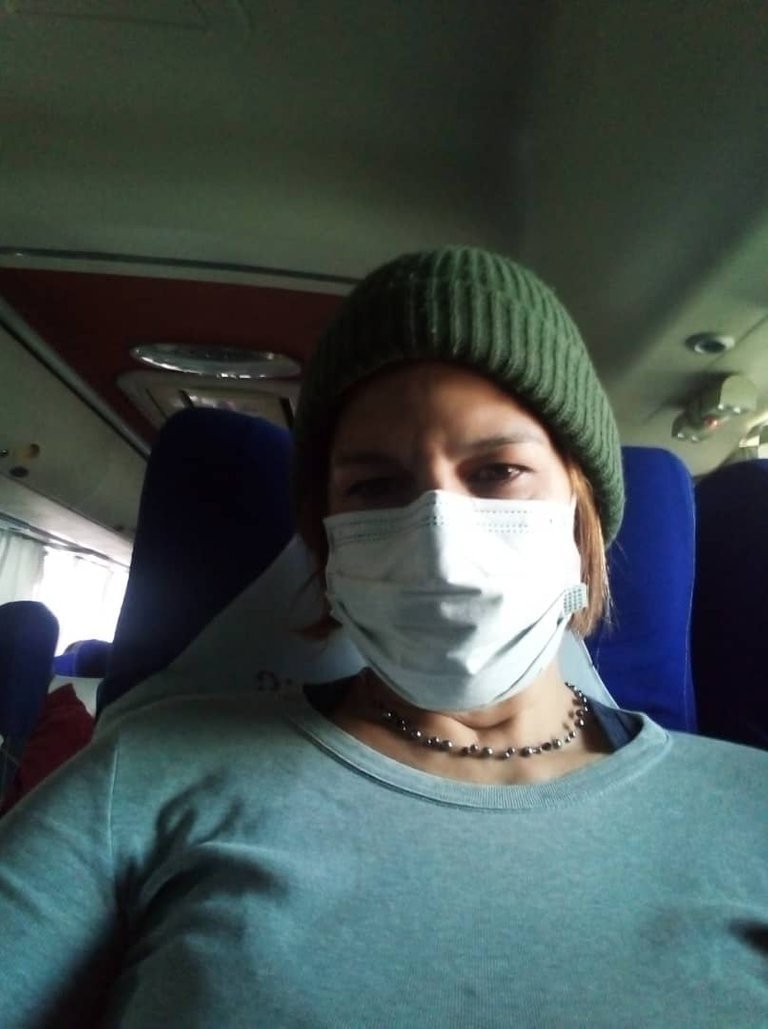 Bueno mis amigos de Hive, no me queda más para agregar, me considero una mujer muy independiente, echada para adelante, que siempre ha trabajado porque me gusta darme mis gustos. Esto es sólo un abre boca de quién soy. Espero que estén muy al pendiente de mis publicaciones, pues espero subir recetas interesantes, entre otros temas de interés. Mucho gusto en conocerlos a todos, espero que nos llevemos bien 🤗💖🐝
Well my friends from Hive, I have no more to add, I consider myself a very independent woman, forward forward, who has always worked because I like to give myself my tastes. This is just a glimpse of who I am. I hope you are very aware of my publications, as I hope to upload interesting recipes, among other topics of interest. Nice to meet you all, I hope we get along well 🤗💖🐝
---
---