Me: an experience of gender preference
Imagine the number of people born into this world on daily basis and the rate at which the world's population put together is alarmingly increasing.
while some were born into very rich and influencial homes, some were born into just wealthy, middle class, poor or no home. Nature just had to distribute people to different part of the world and families, nobody had the opportunity to choose where he or she would be born into, not even me.
In different tribes, cultures, race or religion all over the world, a particular gender is most preferred in the family. Over here in Nigeria, my tribe precisely, the male gender is most preferred in the family.
There came a time when Women were being maltreated and mocked even by fellow women for giving birth to only female children in a home, while the husband always feel insulted and thinks that it was the fault of the wife in the bearing of female children and that female children were a misfortune as there will be no one to carry forward his name or inherit his so called properties. Some men even went ahead to marry more wives in the quest for a particular gender.
I am a victim of the gender thing, my father had the idea of this "male child stuff" in his head.
When my parents got married, they had their first child which was a girl, my elder sister, my father saw nothing really wrong with that and when she was about a year and few months old, my mother took in again, to the happiness of my father, who was expecting that I were a baby boy in my mother's womb, mum never went for any scan to determine the gender of the child she was carrying, while my dad kept singing praises of a male child and treating me with all the love he had for his supposed male child in the womb of his beloved wife.
Days and months began to count, and I heard them sing praises to me in my mother's womb as a boy. My father travelled to Lagos for his business trip as usual and came back one fateful night to meet a baby on his matrimonial bed, because by then, cellphones in Nigeria was not rampant, it was only meant for the rich and influential and my parents did not belong, so my father was not carried along during his absence on my womb escape day, so he saw me as a surprise and a disappointment.
My dad back from his heavy trip at Lagos and met this cute looking child on his matrimonial bed, properly wrapped in a white wool towel, he smiled with joy in his heart and my mum's heart was pounding because she knew he will soon be dismayed 😂 by the time he realised I am a girl and not a boy as he presumed.
My mom did not wait for him to carry me and place on his body, in order to avoid him dropping me to land on the floor out of the shock of discovering I was a girl, so, to avoid stories that flies the heart😂 mum told him even before he touched me "it is a girl" and he refused to touch me. He told mum to get me out of his bed and place me on the mat as I did not belong there and that was how the tragedy between me and my father began.
I have three brothers now and to cut the long story short, at least sometimes ago, I single handedly paid his hospital bills and took good care of him even while his loving male children were nowhere to be found. I saved his precious life by the grace of God. No child is a misfortune.
This is a true story and I am just using myself as a perfect example to show you the irony in gender preference.
When I left my parents and travelled to the Northern States, in Nigeria I saw that the reverse was the case over there, male children were the ones who were being rejected and abandoned. Some mothers will carry their two to four year old boys and transport them to very distant places where these children are not likely to find their way back to their parents home and these boys begin to suffer and cater for themselves from that time henceforth. They are afterwards termed alamgiri, they will go about begging on the streets from everyone that crosses their paths and are even open to any favour offer. While the female children are preserved at home with their parents to enjoy all the love, care and support.
I have also come to notice that the rich and influencial or wealthy class seems not to really have this gender issue with their children but it is very rampant amongst the poor and middle or social class in my society.
I just wish this gender thing could be managed, many women in this part of the world go through the pressure of giving birth to a preferred gender by the husband or his family who don't believe that whatever a man garbages in, is what will be garbage out.
God said he created them male and female, why love one and despise the other?
Now I think making babies should be left for well educated, exposed and matured minds, not people who do not know the value of a life, rather than bringing life to this world and then inflicting pains on it because of gender.
I think Parents should take it upon themselves to raise their children to a desiredstandard they desire and love them all, please don't despise any of your children no matter what. Love them all equally, even if there is something about the other that is preferred by you, do not put it to the other's face. Children also feel hurt and People are different and special in their own ways.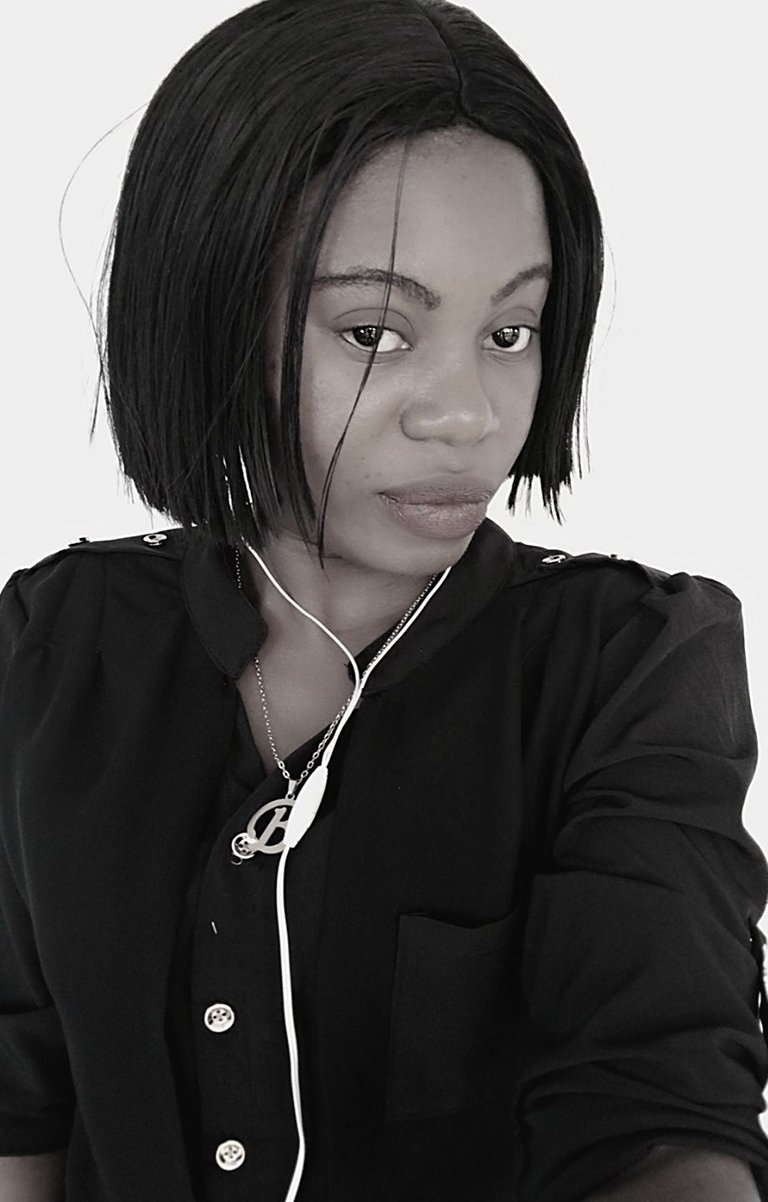 ---
---