The market for the rich

Hello friends on Hive! This is my first entry in the #marketfriday by @dswigle.
Starting with me remembering my mum always telling me to be content with the little I have🤔 she also said I should not let the things I do not have, weigh me down to the extent that I forget the things I have.
So, with these words ringing in my head, I decided to visit the big market that is close to my house today, after a long while.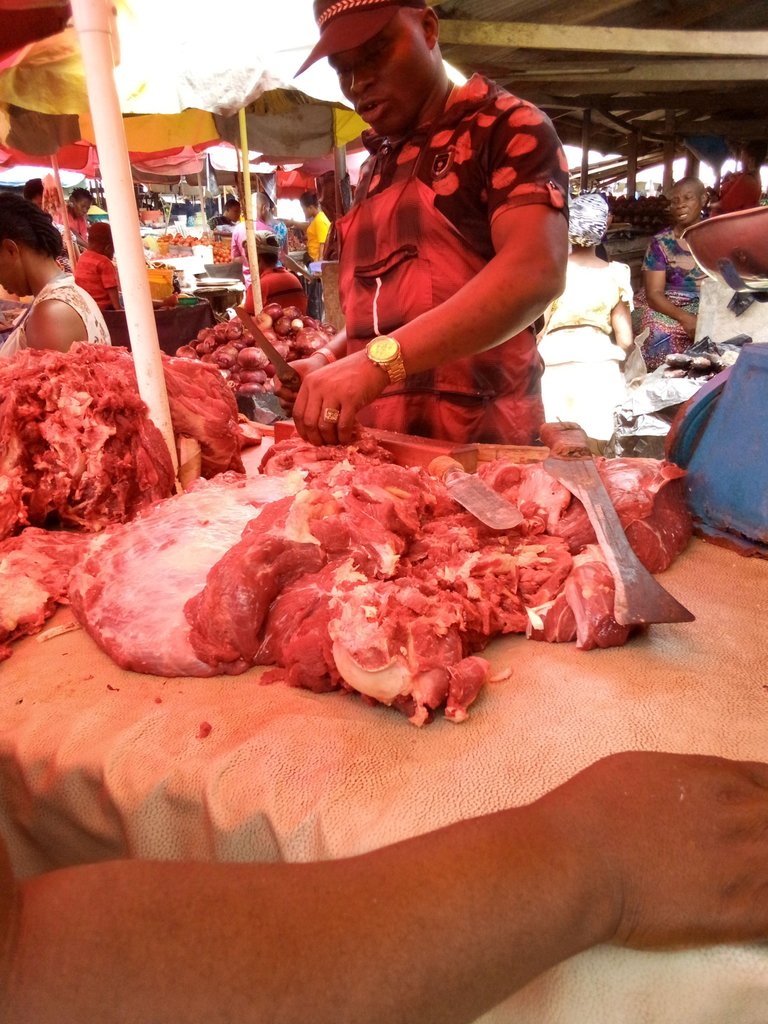 Well, you may wonder how my mum's advise up there 👆is in connection with my visit to the market; but you would understand as you read on.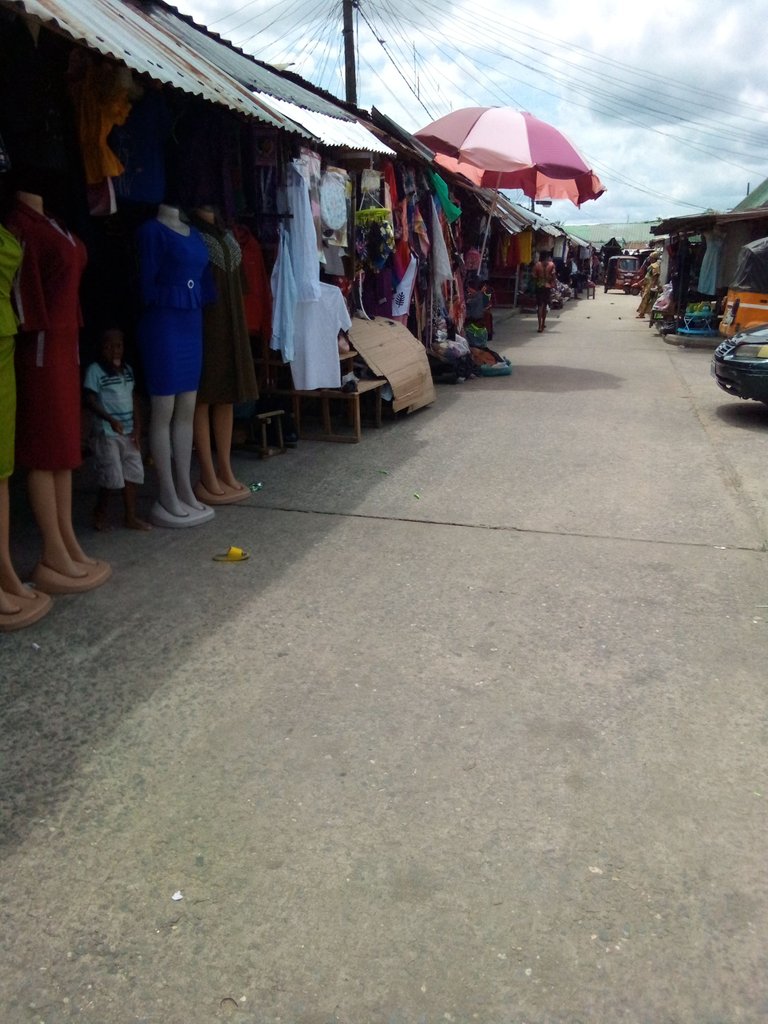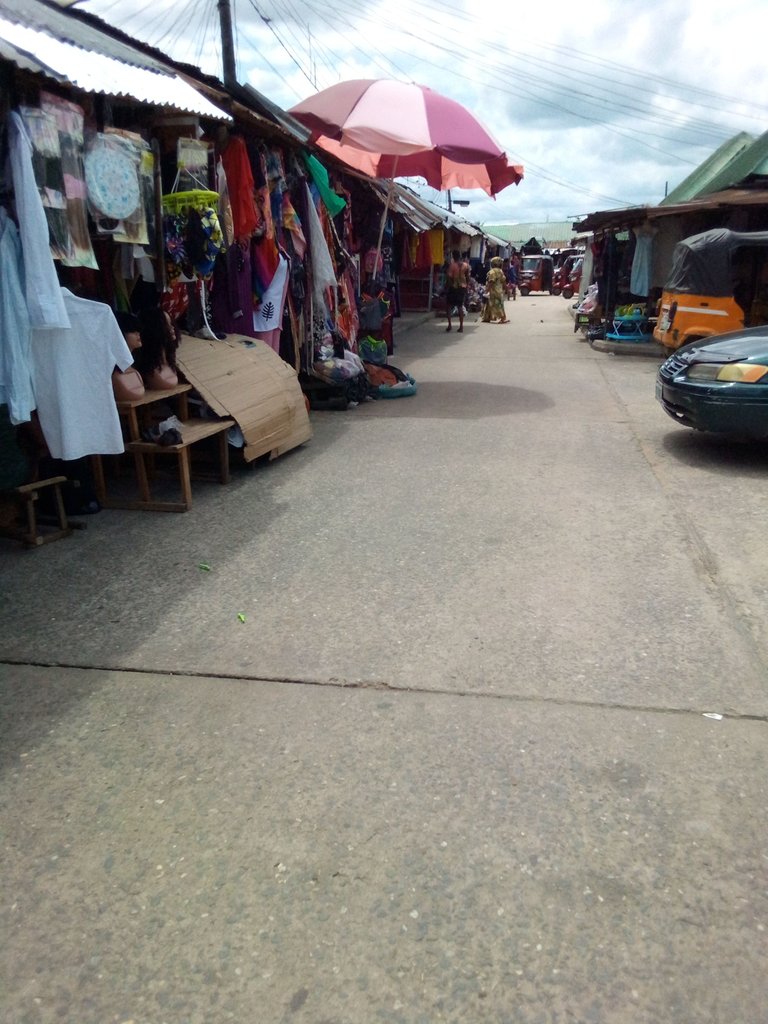 Here is a market known as 'Akpan andem' situated in the heart of Uyo, Nigeria. In this market you find all manner of food stuffs, clothes, accessories and kitchen utensils, household materials and many other things anyone could look for. It also happens that not everywhere in this market seems to be crowded with customers as we can see and I think that is because it is a Saturday and over here, so most people do their cooking on Saturdays, so it happens that only the places where foodstuffs are sold seems busier with customers.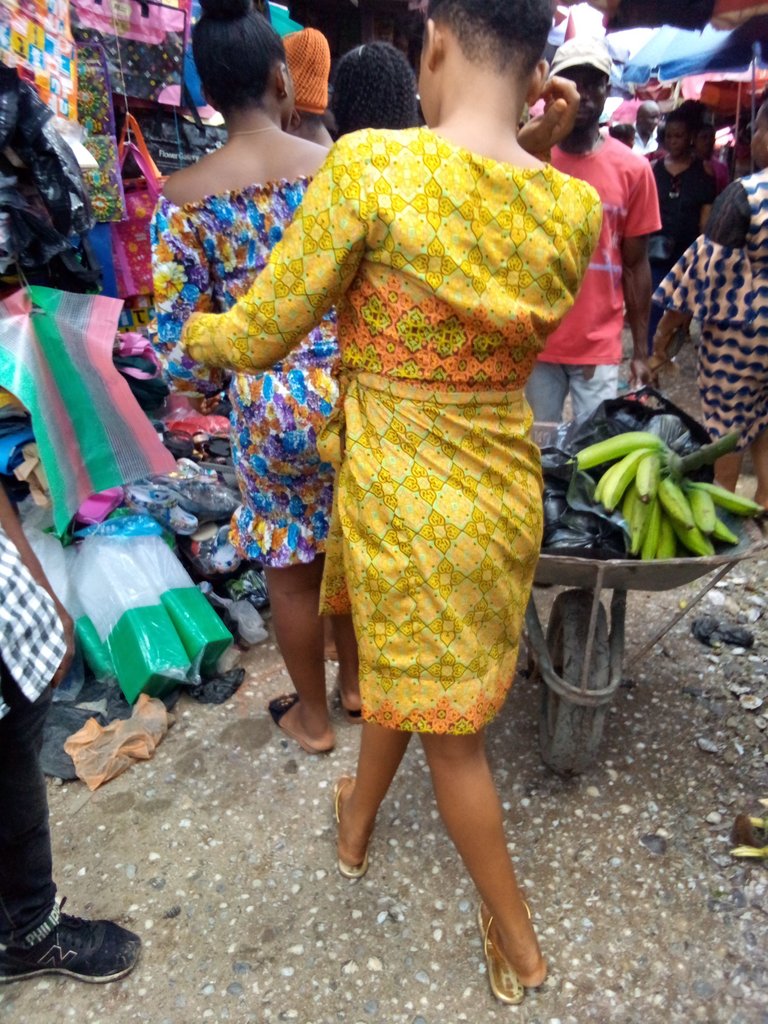 I call this market, "the market for the rich" and that's because everyone from all the housing estates in this capital city assembles in this market to purchase their goods or food stuff. Each time I visit this market, I feel so intimidated most especially when I am not with enough money because in this market, things are being sold at higher prices. What one could easily purchase at another market at N100 will be sold at N200 over here. But the truth is they've got lots of quality goods here.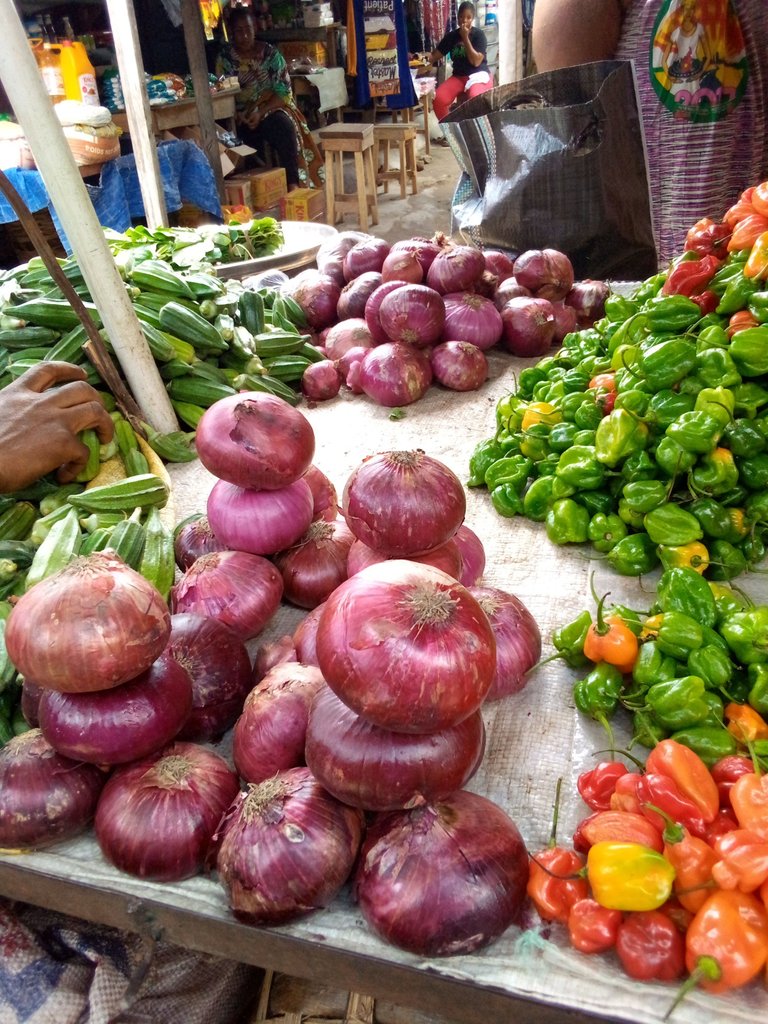 It's been a while I came here to buy anything and that's because I haven't really had enough money and most times I don't cook at home; I eat in our local restaurants and just once a day, sincerely it's cheaper for me. You know fending for yourself can be very frustrating at times and not every woman is lucky to have a boyfriend or spouse that supports her financially or caters for her needs and I happen to fall amongst the line of women that have to work their life out to pay rents, bills and to meet up with your pressing needs and surprisingly that of others.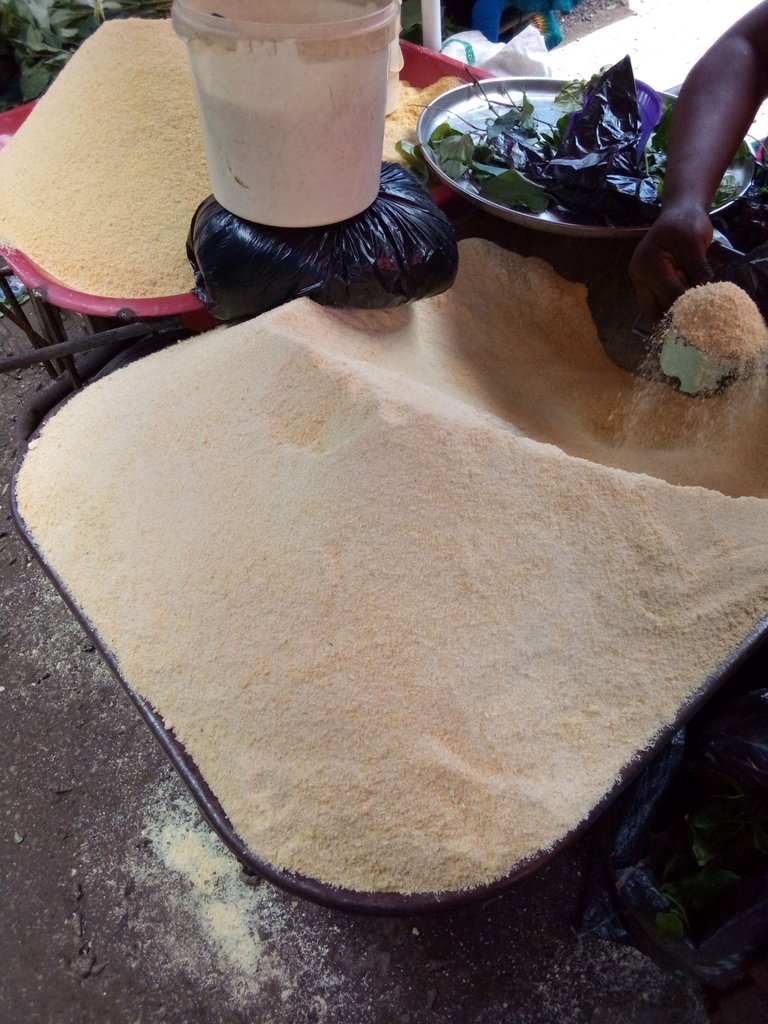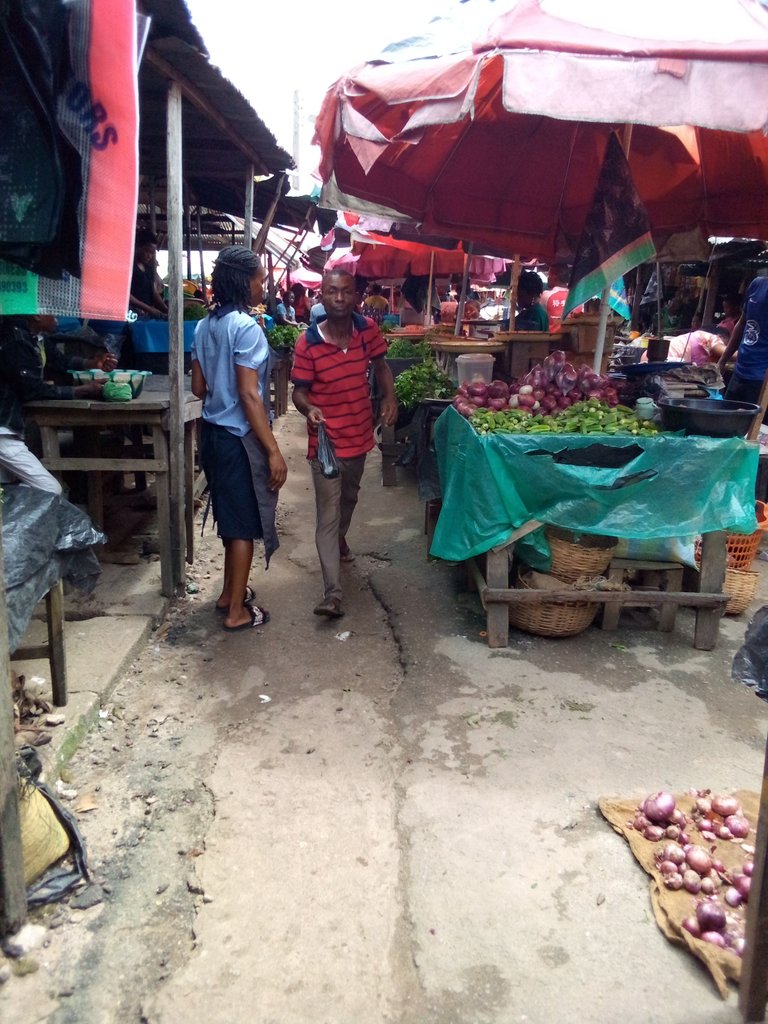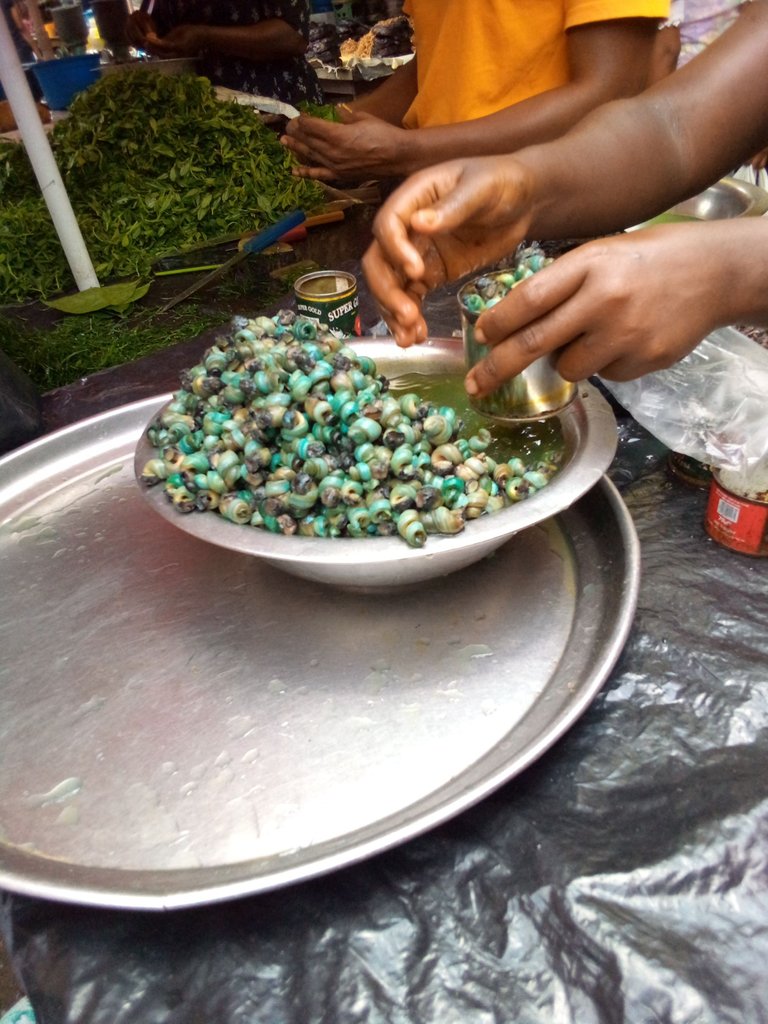 I only visit this market when I've got a lot of cash on me, but today I decided to 'cut down my wants and settle for my needs' . What do I mean? I wanted to cook a delicacy known as 'afang soup' which would cost me some good amounts of money. I was still pondering on my calculations until it was almost 12:00 noon and my ulcer began to get upset, then I realized I was pretty hungry and all I needed was just food and I mean any food. I then had to apply the contentment thing, trash my wants and settle for my needs by cutting down expenses and go for a soup that could be prepared at a lower cost, 'okra soup'.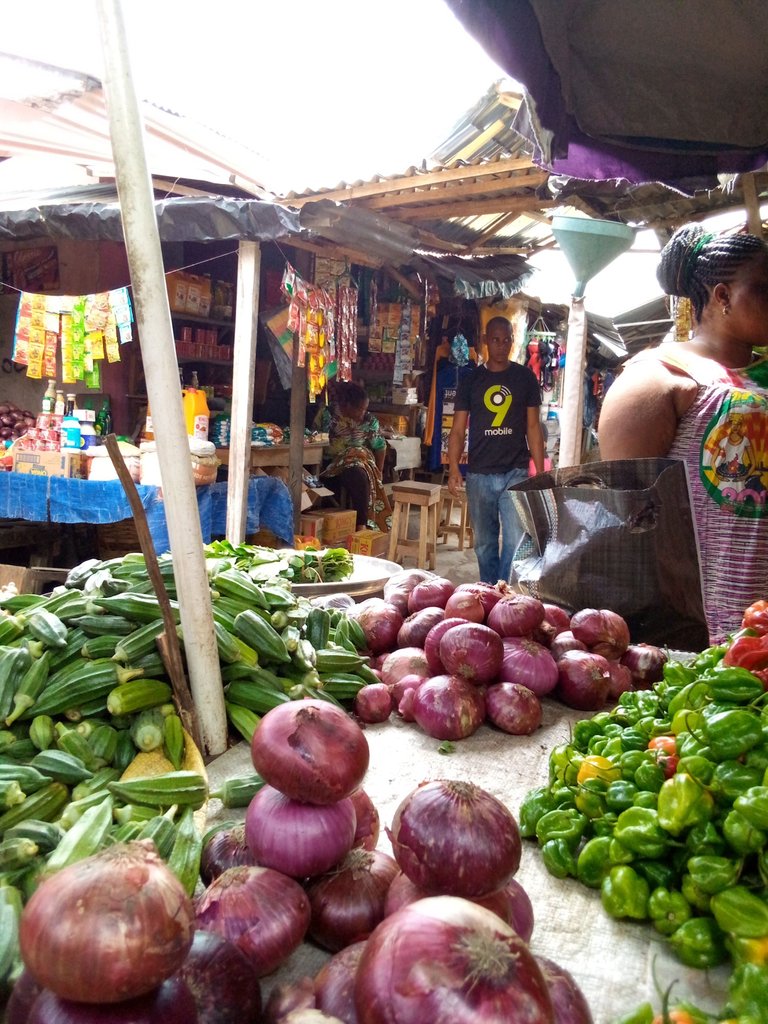 Well friends, I went to the market and did not dare let my eyes stray. So here are the things I got and I prepared my okra soup on a low key and consumed it with eba and it was filling, I even have left overs and right now, I'm doing just fine ☺️.
Here are photographs of what the market looks like and me in my hungry face, boarding a tricycle home, so sorry I didn't smile there, I had so many things going through my mind.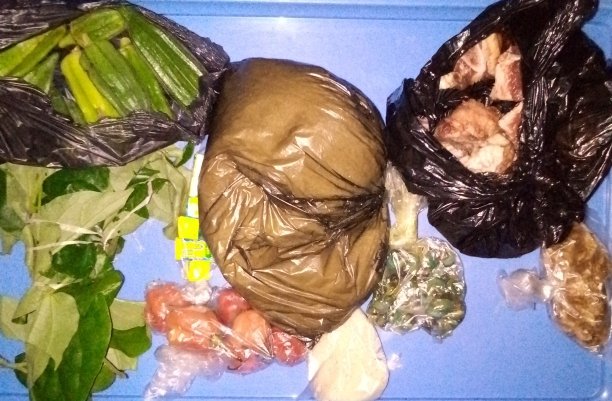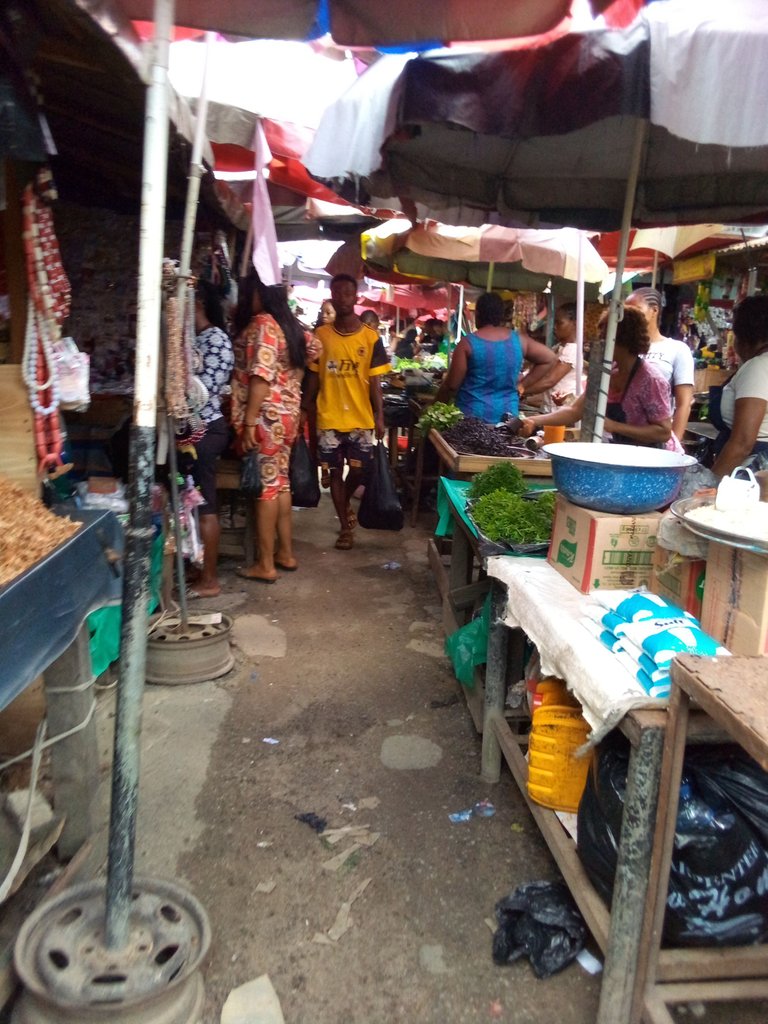 Luv you all💋!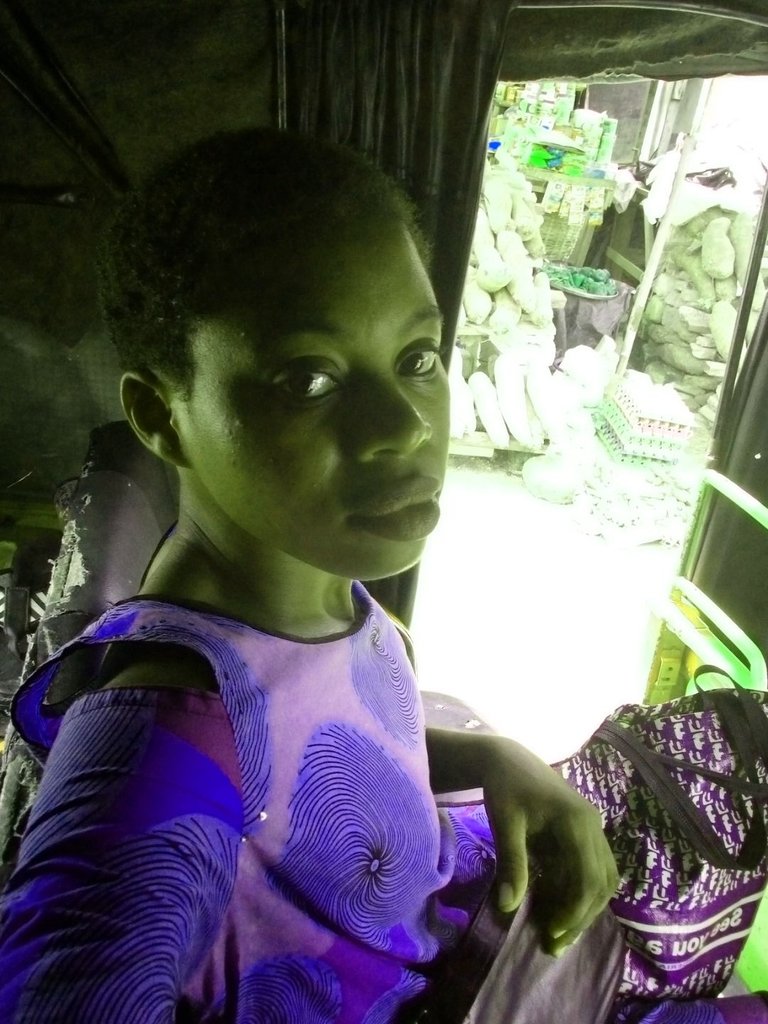 Photographs were taken by me with my phone.
---
---