Savoring A Delicious Lunch At BBQ KING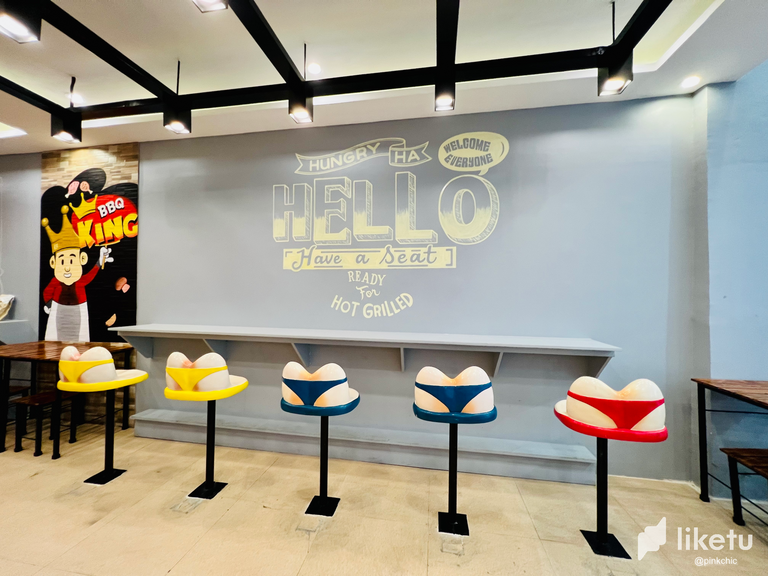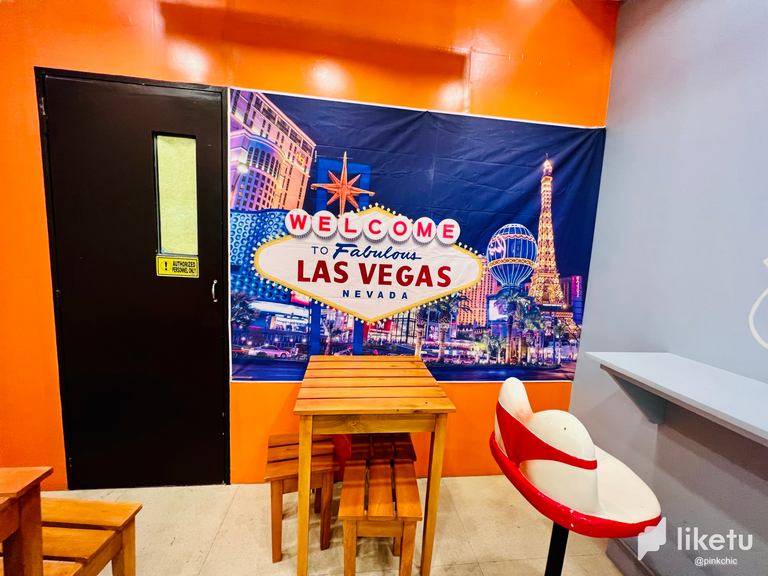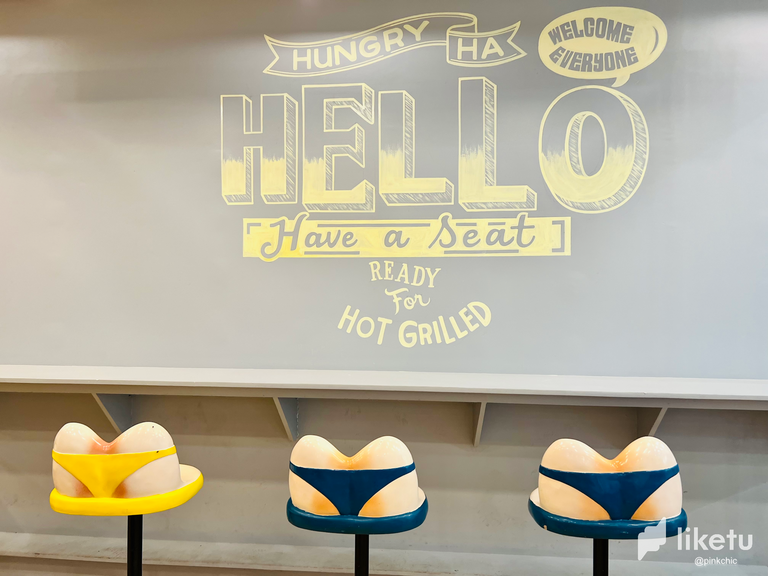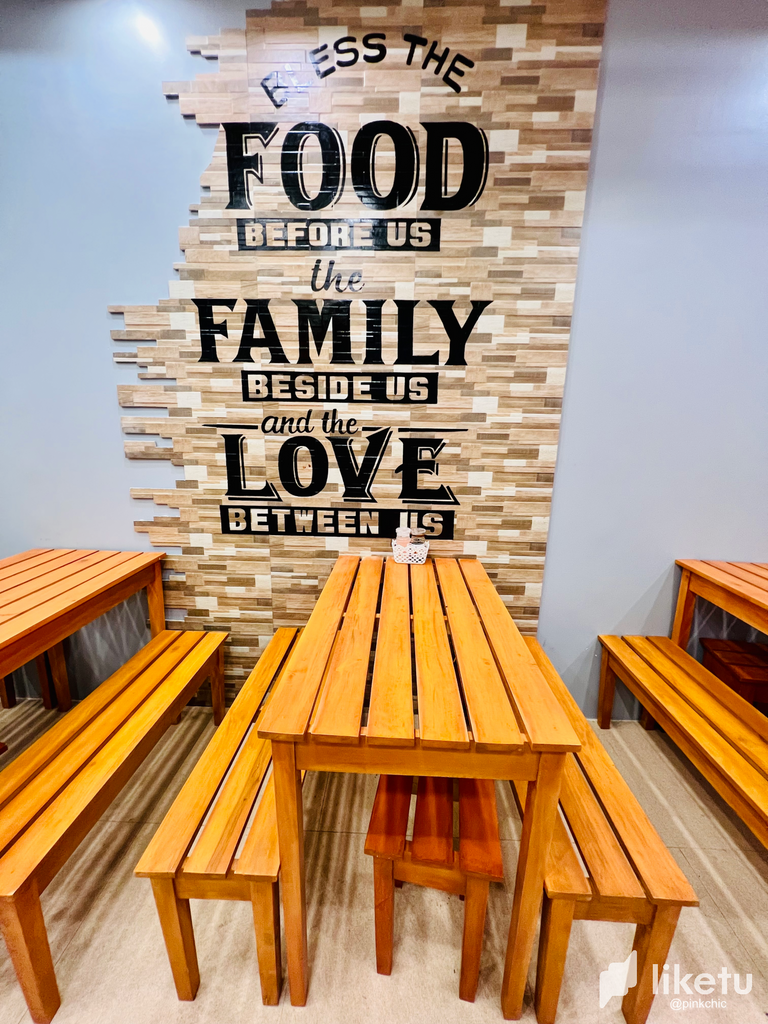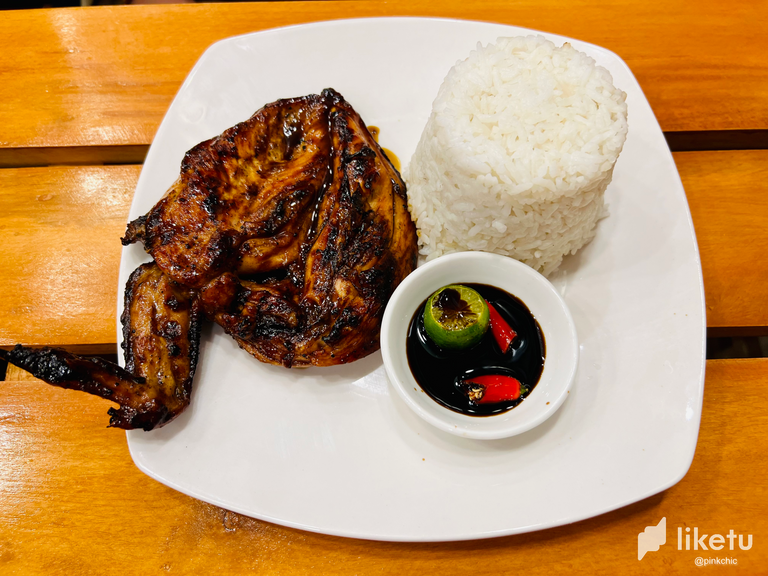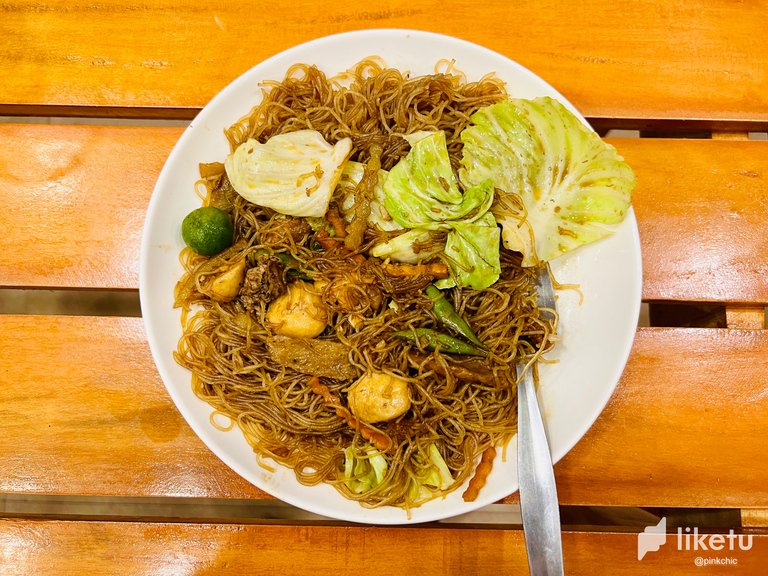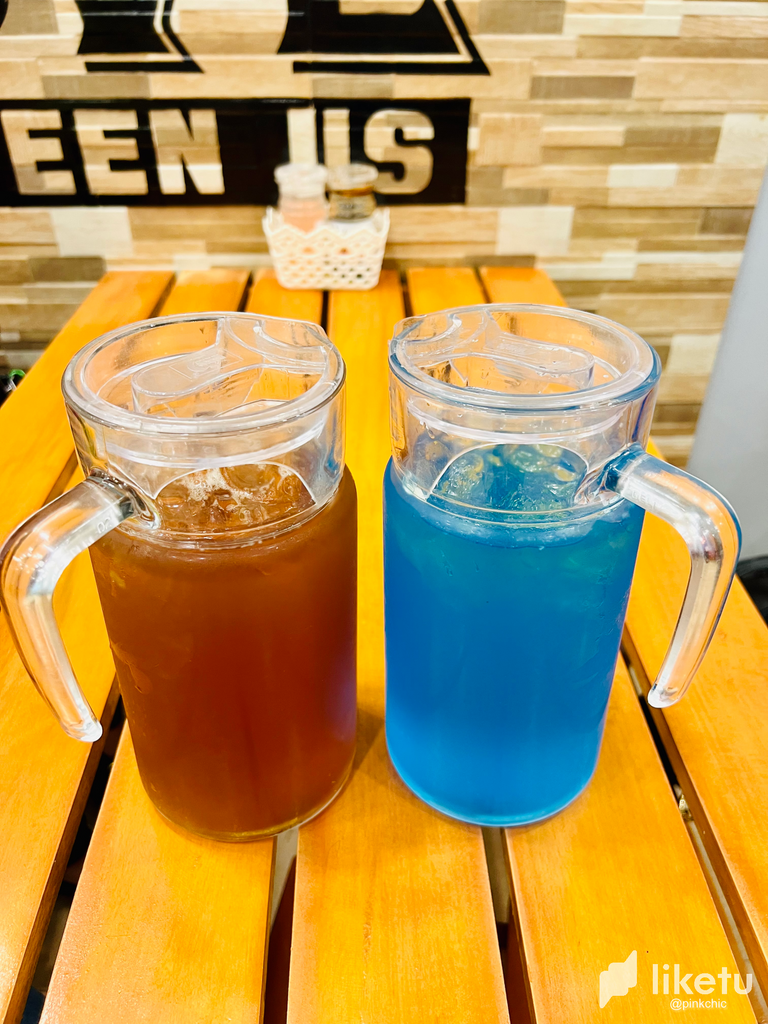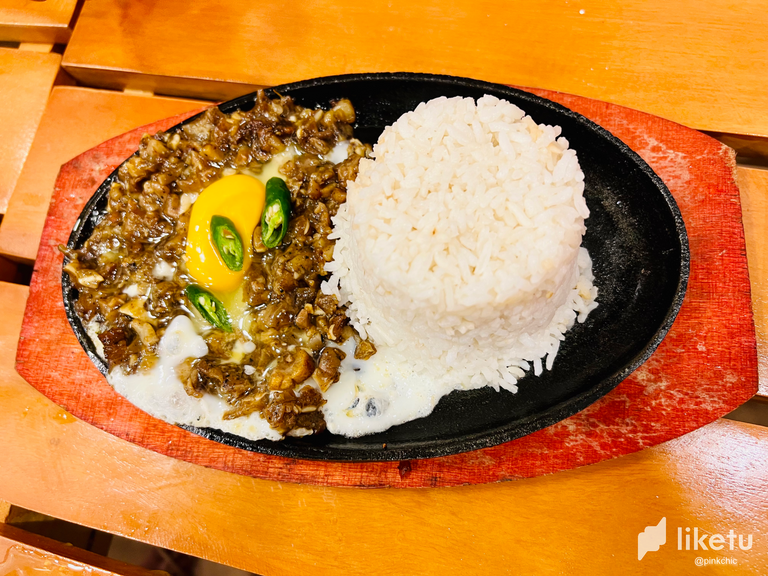 During my visit to Butuan City, I enjoyed savoring a delicious lunch at BBQ KING. Perhaps it was an exciting experience, and I enjoyed the meal with its fantastic ambiance.
When I saw the restaurant, I was interested in coming in because there were only a few customers who dined. The dining tables were empty, so I explored more about the place.
It even made me happier as it is a Filipino restaurant specializing in grilled meat dishes and all-time favorites. Indeed, it was a perfect place to satisfy my cravings for grills and special menus in the Philippines.
There was something special about the place, not to mention that the aroma of sizzling meats, the processes of the grills, and a calm atmosphere made my dining experience worthwhile.
As I walked inside, I was surprised by its dining tables because I had never seen such a thing as a bikini-crafted high chair.
There were many colorful bikini-high chairs. There were yellow, red, blue, and black. How cute those chairs were, and I was genuinely amazed.
I was so curious about everything inside. So instead of going to the counter to order my meals, I explored what was inside.
And then, when I had already seen everything, I returned to the counter to order my lunch. I have ordered the Chicken Barbeque, Sisig, and Bihon.
And then I also ordered iced tea and blue lemonade.
Afterward, I walked around the restaurant to capture a unique structure. I took a selfie on one of the chairs with a bikini design, and I felt it was funny.
The murals inside were beautiful, and I loved the text printed on the walls. They were all about fine dining, family, friends, and pleasure in every bite.
One of the perks of dining there was offering unlimited rice to all. So thinking about hunger, I kept asking for more rice cups.
And when my meal arrived, I felt more hungry because of the aroma of the cooked chicken barbeque with a sweet and smoky blend.
The bihon was also delicious. It is one of my favorite noodles for being an affordable Filipino dish. It is made from thin rice noodles, sauteed, added with meats and flavors, and then garnished with spices and fresh vegetables such as cabbage and carrots. The one I ordered tasted delicious as it was hot and touched with many herbs.
Meanwhile, as I took my first bite, I appreciated the taste of the chicken barbeque or inasal as it was tender, juicy, and tasty. The blue lemonade and iced tea were perfect blends for my lunch.
Perhaps I was satisfied with my lunch at BBQ KING, and it is like a gem to me for having a unique ambiance I have not seen in other restaurants inside the mall.
And I must say I enjoyed a delicious meal in a calm atmosphere. And after my lunch, I explored more of the place to see the beauty of Butuan City as I came to the area for the first time.
---
Disclaimer: All texts and pictures are my own unless otherwise stated.
---
For the best experience view this post on Liketu
---
---