Spending Priceless Moments In The Farm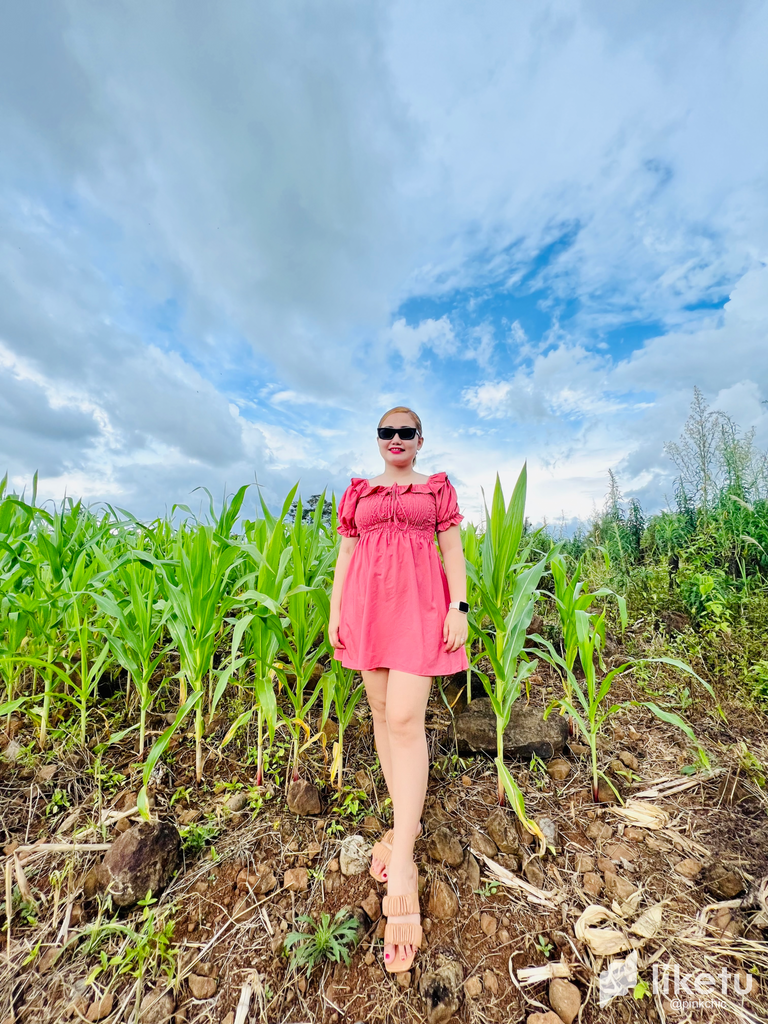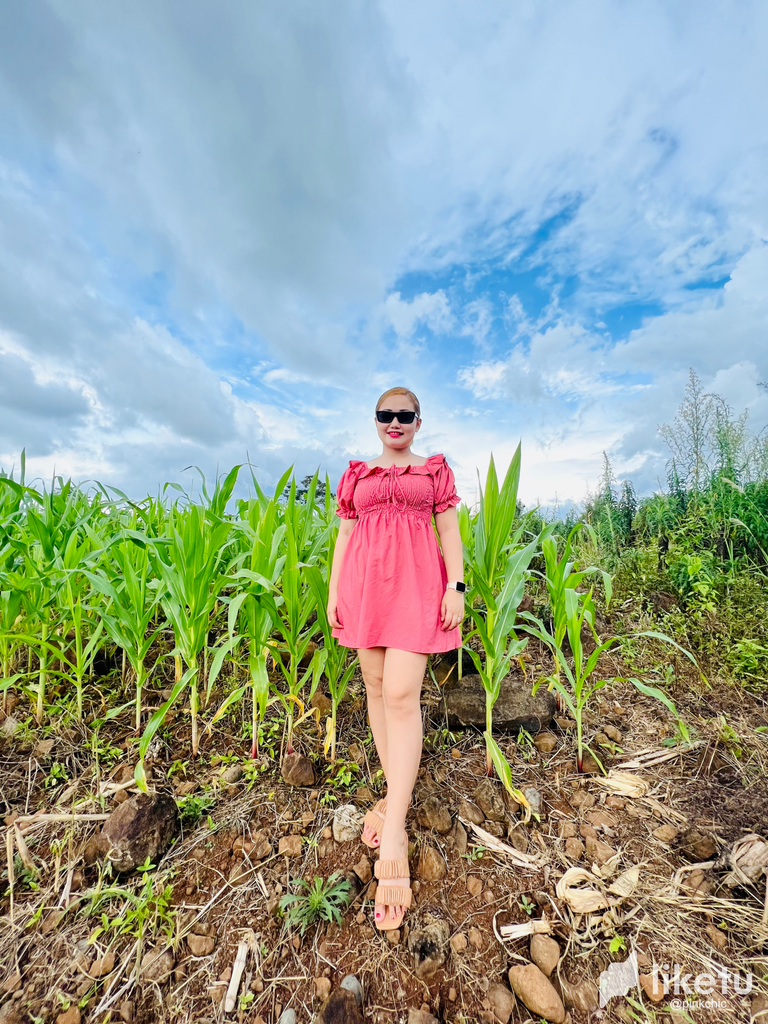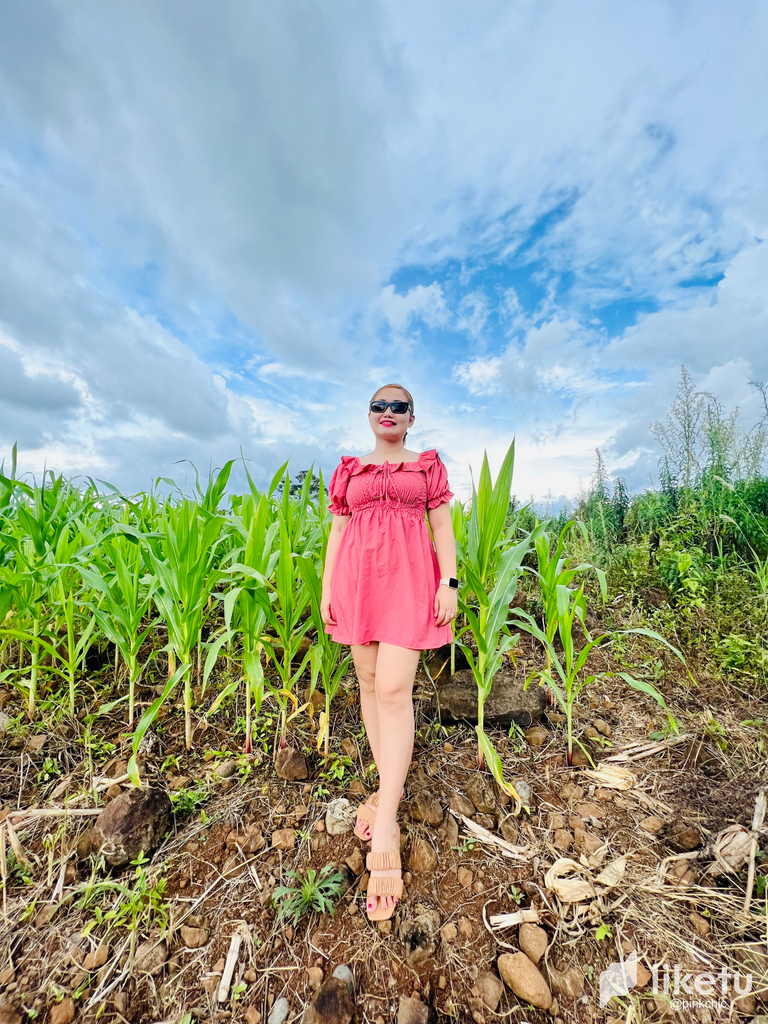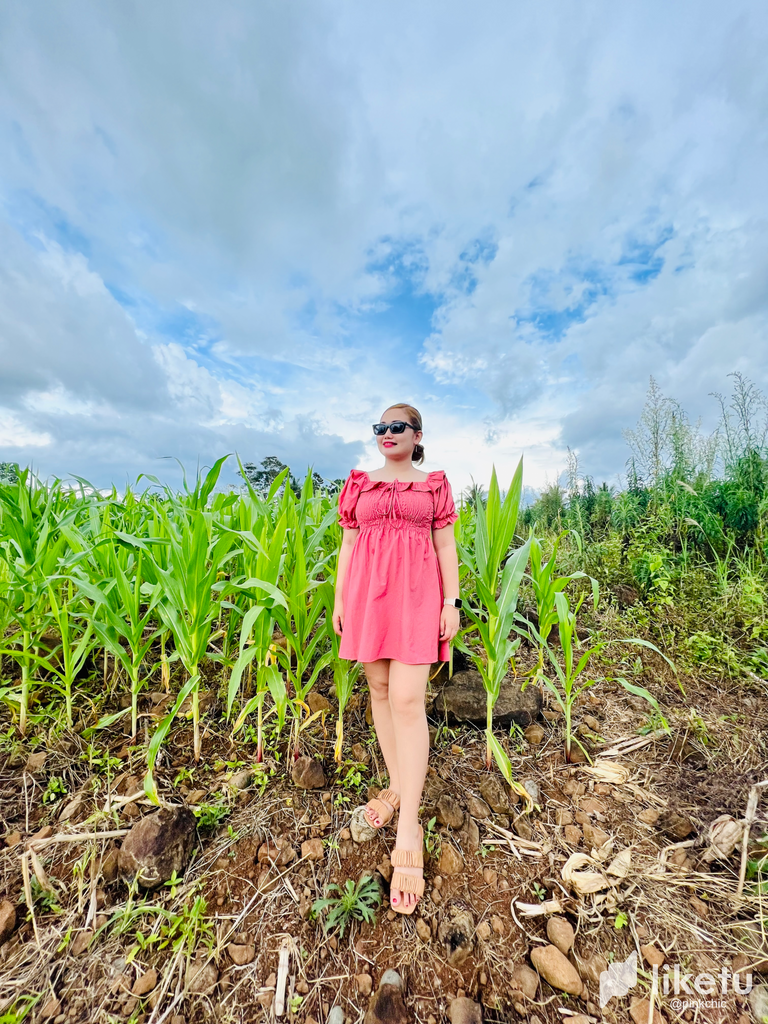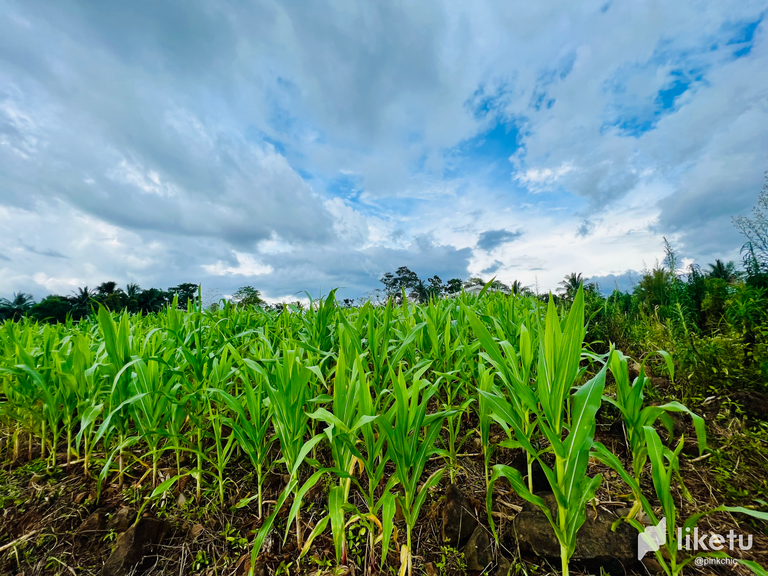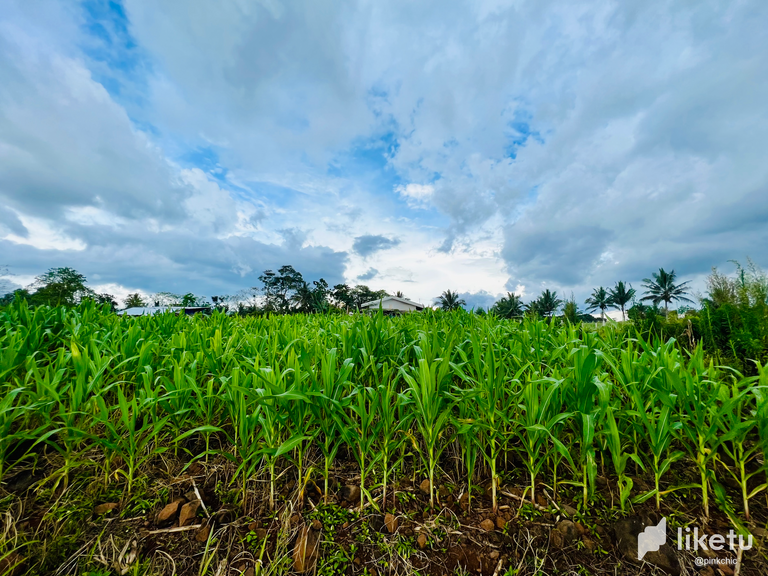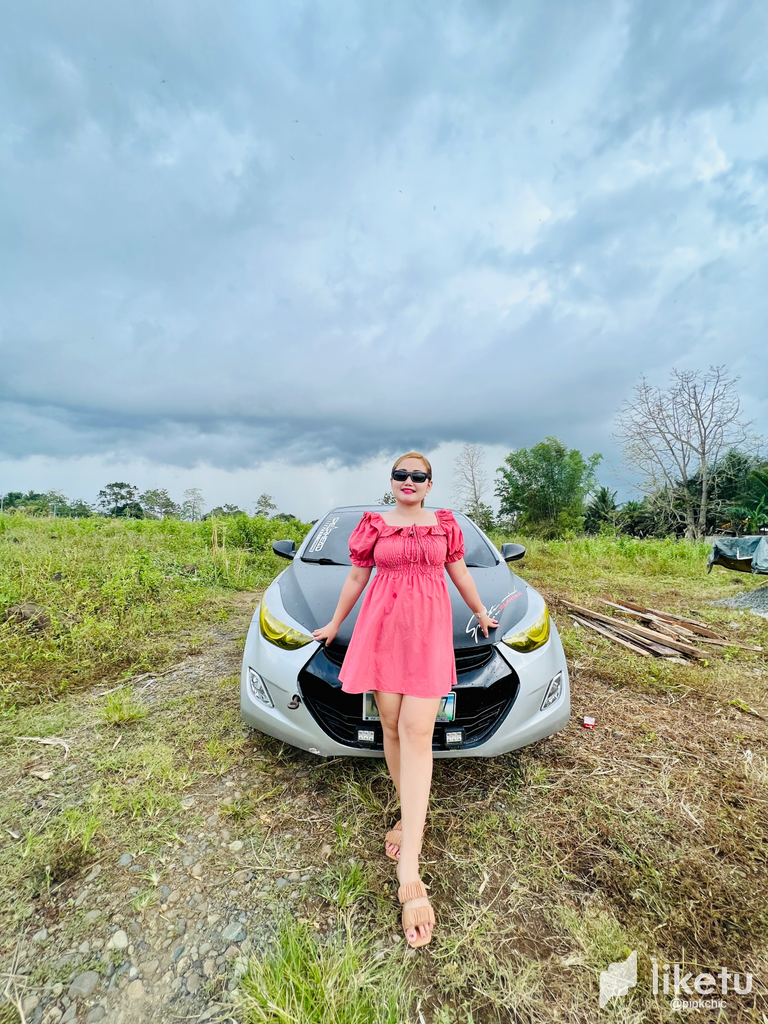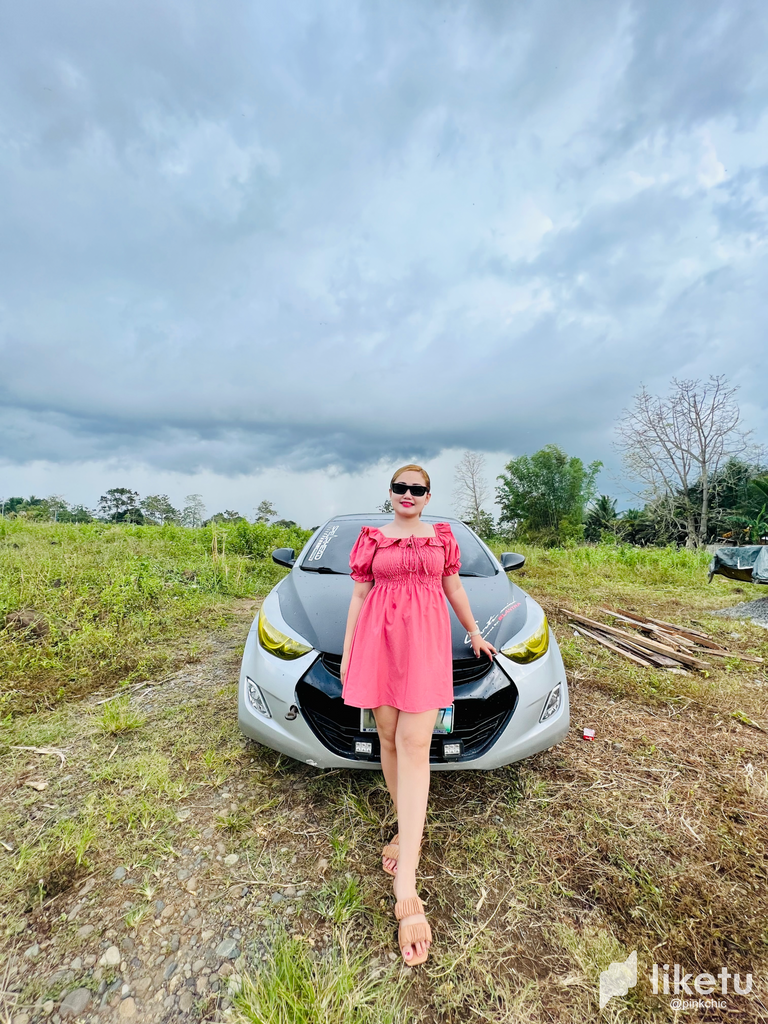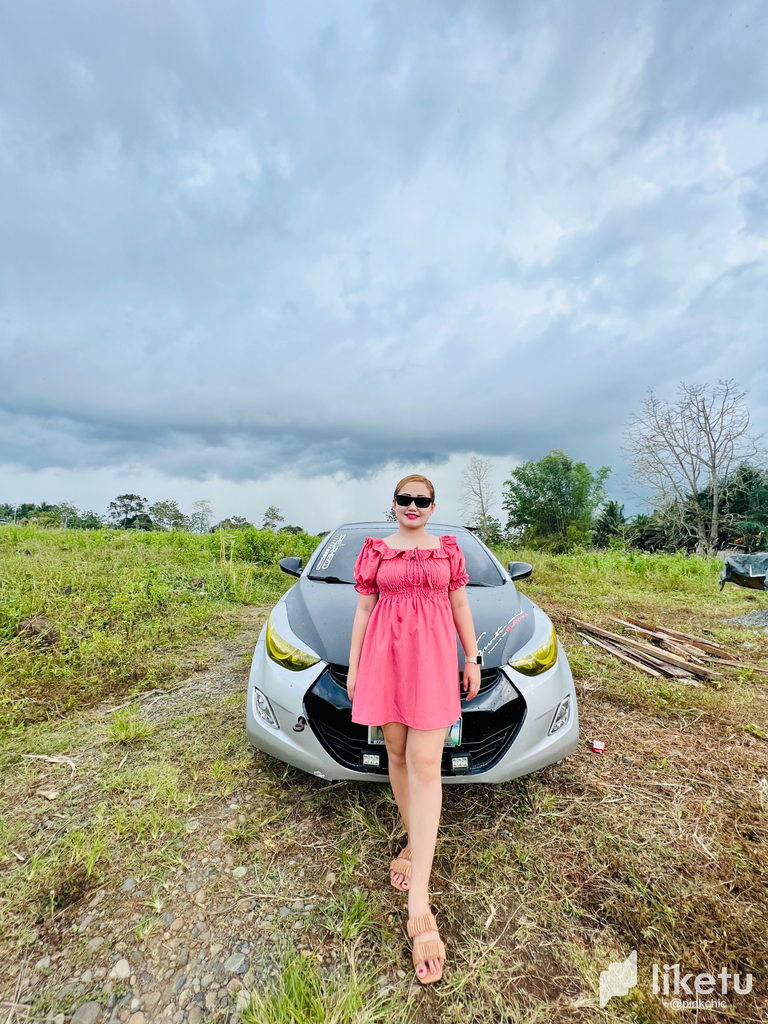 Since today is a weekend and there was a power interruption for a day in my hometown, I decided to visit a farm to visit a project in Mantibugao, Manolo Fortich, Bukidnon, Philippines.
When I reached the place, the workers were about to go home because it was almost raining, and they needed to go home early to spend more time with their families. Even if they were going home, I took some snaps around the corn fields and spent time with the spectacular clouds.
I loved the place because of its fresh air and relaxing view. Aside from its cooling atmosphere, it is away from the bustling world and WiFI. It was a simple unwinding at the farm and a worthwhile experience.
Meanwhile, I noticed the beautiful view of the young corn plants embracing the beautiful clouds. Indeed, the sky was a bright combination of vivid blue and white. I cannot help but take candid photos and selfies all around.
And I was genuinely mesmerized by the spectacular clouds. But then, on another side of the sky, the gloomy clouds were visible, and at any moment, it was about to rain. And when I was about to go home, raindrops started falling on the farm.
I wish my mood today was as pleasing as those puffy clouds around me. But it seems like a pleasantly intoxicating touch of despair surrounds my solitary heart. I wonder how those gloomy clouds make my day dark and roughly circular that even a shadowy silver lining seems so gloriously blinding.
And then I imagine and reflect on a sunny paradise as beautiful as the spectacular clouds. Sometimes it is inevitable, yet it is extraordinarily dense and paves the way for the depressing horizontal to be spectacularly stellar. It becomes the home of the feathery luminescent paradise timelessly.
Have you tried dancing with the clouds? Probably you are as happy as the cloud with nothing to worry about, yet just like the cloud, when it cannot hold tiny droplets of water anymore, it falls to Earth as rain, just like our most precious tears, and when it happens, indeed you will now be dancing with the rain. How are you today? Are you feeling the blues? The sky is blue, and I hope that you are not blue.
Nobody said everything was too easy, yet when I would be asked by anyone what the most straightforward and best thing that has ever happened to me on a cloudy, bright day is, I would be taking snaps of its fantastic view while taking pictures with my soul being so relaxed as I immensely enjoy its most splendidly magnificent background.
Perhaps I am making the most of every priceless moment despite a storm in a teacup. And I must say that it was a day well spent at the farm. I wish to spend once more and hope to see a beautiful sunset around the corn fields.
---
Disclaimer: All texts and pictures are my own unless otherwise stated.
---
For the best experience view this post on Liketu
---
---