Stumbling Upon An Old Yellow Aircraft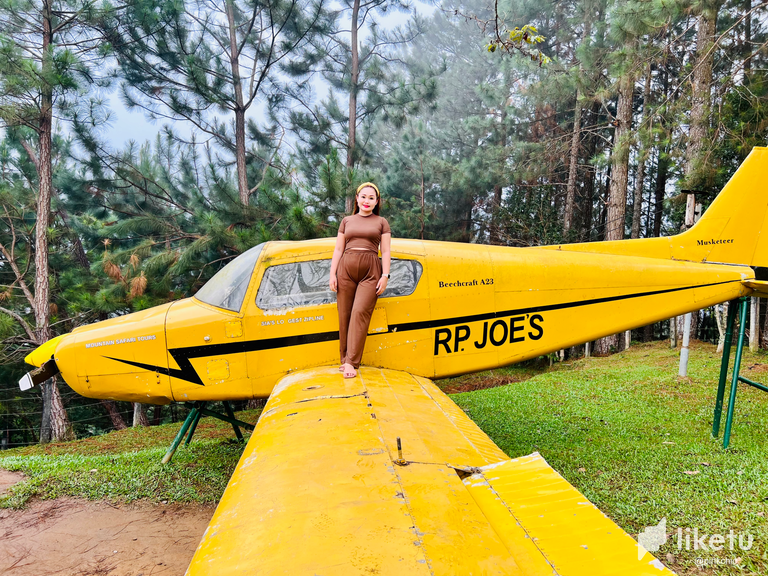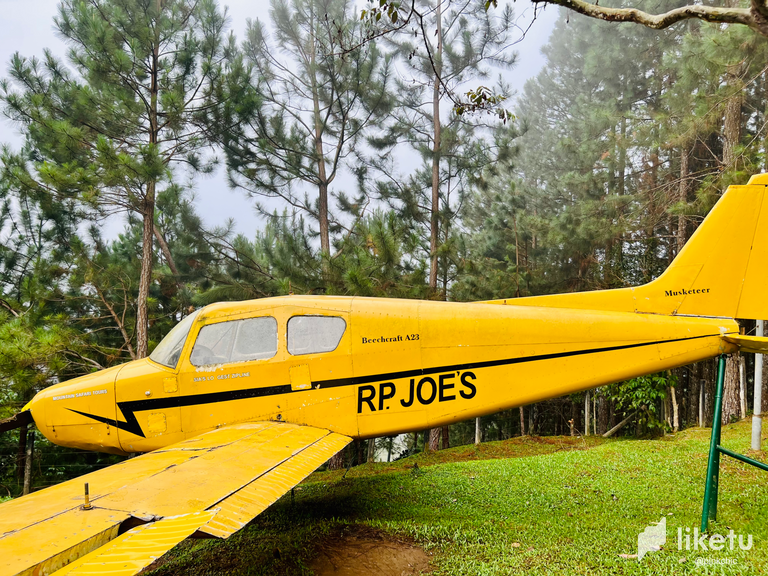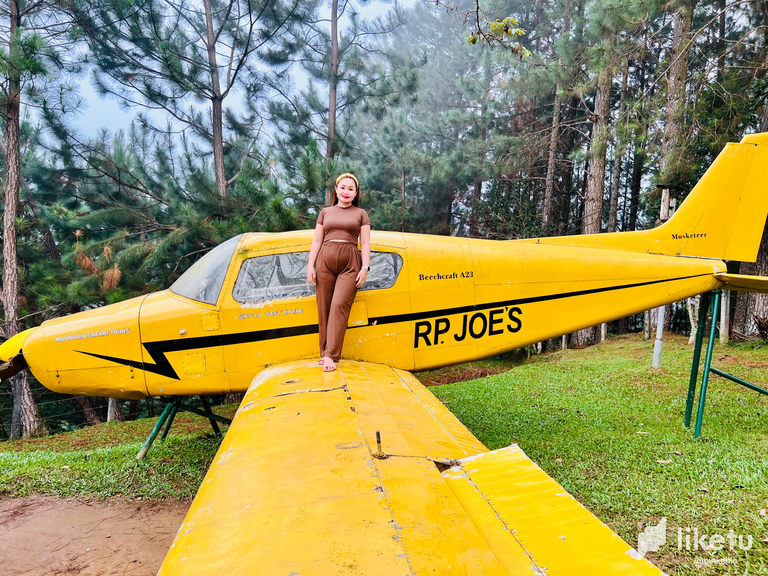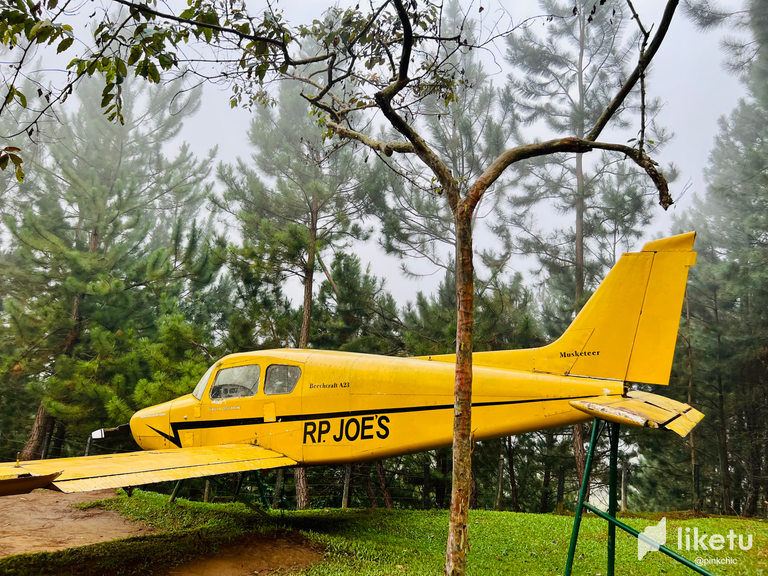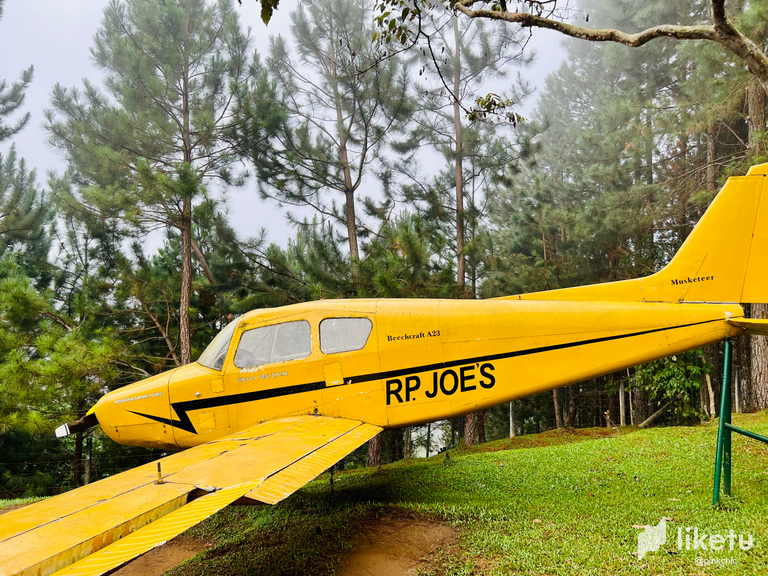 It was a cold and foggy adventure when I visited once more my favorite spot nestled in the heart of my hometown, Manolo Fortich, and suddenly I stumbled upon an old yet beautiful yellow aircraft.
Whenever I feel stressed, I go here for a joyride and eat my comfort food nearby. It is no wonder why Dahilayan, Manolo Fortich in Bukidnon has been popular among nature lovers like me because of the calm ambiance, breathtaking view, and relaxing weather, which made me feel like going here over and over.
When I had the opportunity to visit Dahilayan, it was an exciting experience seeing a place full of greenery despite the cold and foggy weather. And when I explored the area, I stumbled upon the most famous attraction in Dahilayan, the yellow aircraft with the text "RP JOE'S."
Consequently, after I have seen the aircraft, I have a lot of wonders in my mind. And part of it was how long this aircraft existed and what the words displayed on the craft.
Although it was an old aircraft, I found it so interesting. I have been seeing it many times every time I go to Dahilayan but sad to say that I failed to take a selfie there. It seemed like every tourist or traveler from local or international places was drawn to this spot, and I quickly understood why they all love taking photos in the area.
Indeed, the yellow aircraft provided a fantastic backdrop for taking photos as the tall, verdant pines surrounding it. I feel like I have a light heart every time I see the bright colors of the area that contrast beautifully against the misty and foggy surroundings.
When I went there, a lot of travelers were taking photos near the yellow aircraft, so I waited for the moment for them to go home so I could have a solo picture as I was riding on the plane.
Meanwhile, I decided to take a selfie of where the yellow aircraft was. Despite having visited Dahilayan many times before, I must say that it was my first time doing so. Honestly, it made me feel like a tourist as I enjoyed the beautiful moment while I was taking in the wild heart of nature.
And as I walked around Dahilayan, I felt grateful for the opportunity to be surrounded by pines and yellow aircraft. I had the biggest smiles as I watched the greenery and mountainous landscape, which I loved.
Perhaps it was so exciting to explore when things happened for the first time. I felt happy that, finally, I was able to capture the yellow craft and had the opportunity to take a selfie there.
Even if it was so cold, I felt the warmth through the priceless happiness that the beautiful surroundings made me think.
And that I was feeling alive and kicking for it was a great feeling that stayed within me even after I left the place and returned home. An unplanned joyride made me enjoy the beautiful and wondrous nature in my hometown. Still, I wanted to go back here and enjoy another priceless moments with the amazing nature.
---
Disclaimer: All texts and pictures are my own unless otherwise stated.
---
For the best experience view this post on Liketu
---
---