Mirror, Mirror On The Wall, Who's The Fairest of Them All?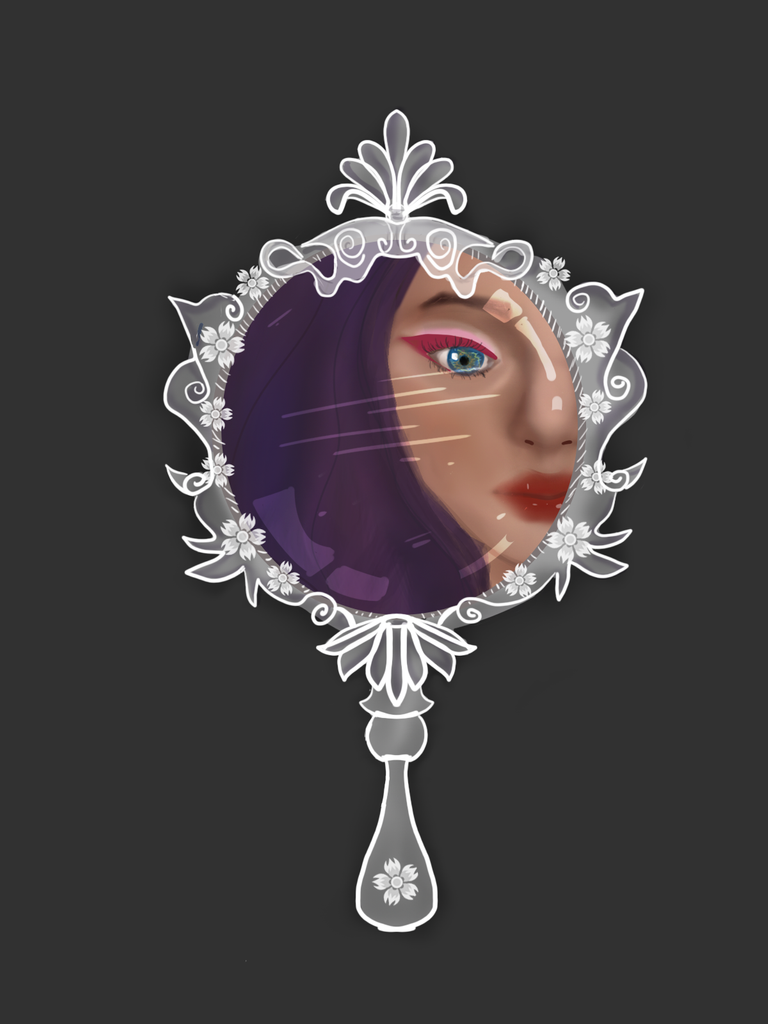 Helloooooo My Friends, long time no see. How's it going? I hope everything is okay. I've been a little busy lately so I had to neglect this place a bit, but I'm here now. It's good to be back here with you!
Merhabaaaa arkadaşlar, uzun zamandır görüşemiyoruz. Nasıl gidiyor? Umarım her şey yolundadır. Ben son zamanlarda biraz meşgul olduğum için burayı savsaklamak zorunda kaldım ama şimdi buradayım. Geri dönmek gerçekten güzel!

While I was not here, I did almost nothing except finishing last season of Stranger Things. There is a drawing I managed to complete and I can't wait to share it with you. Again, things didn't go the way I wanted - are we surprised - but I am partially satisfied with the work I have done. I drew a mirror for the first time in my life and I think it looks not bad.
Bu arada pek bir şeylerle uğraştığımı söyleyemem. Stranger Things'in son sezonunu bitirmek dışında tabii. Tamamlamayı başardığım bir çizimim var ve sizinle paylaşmak için de sabırsızlanıyorum. Bir şeyler yine istediğim gibi gitmedi -şaşırdık mı- ama kısmen de olsa çıkardığım işten memnun olduğumu söylerim. Hayatımda ilk defa ayna çiziyorum ve sanırım fena olmadı.

The Process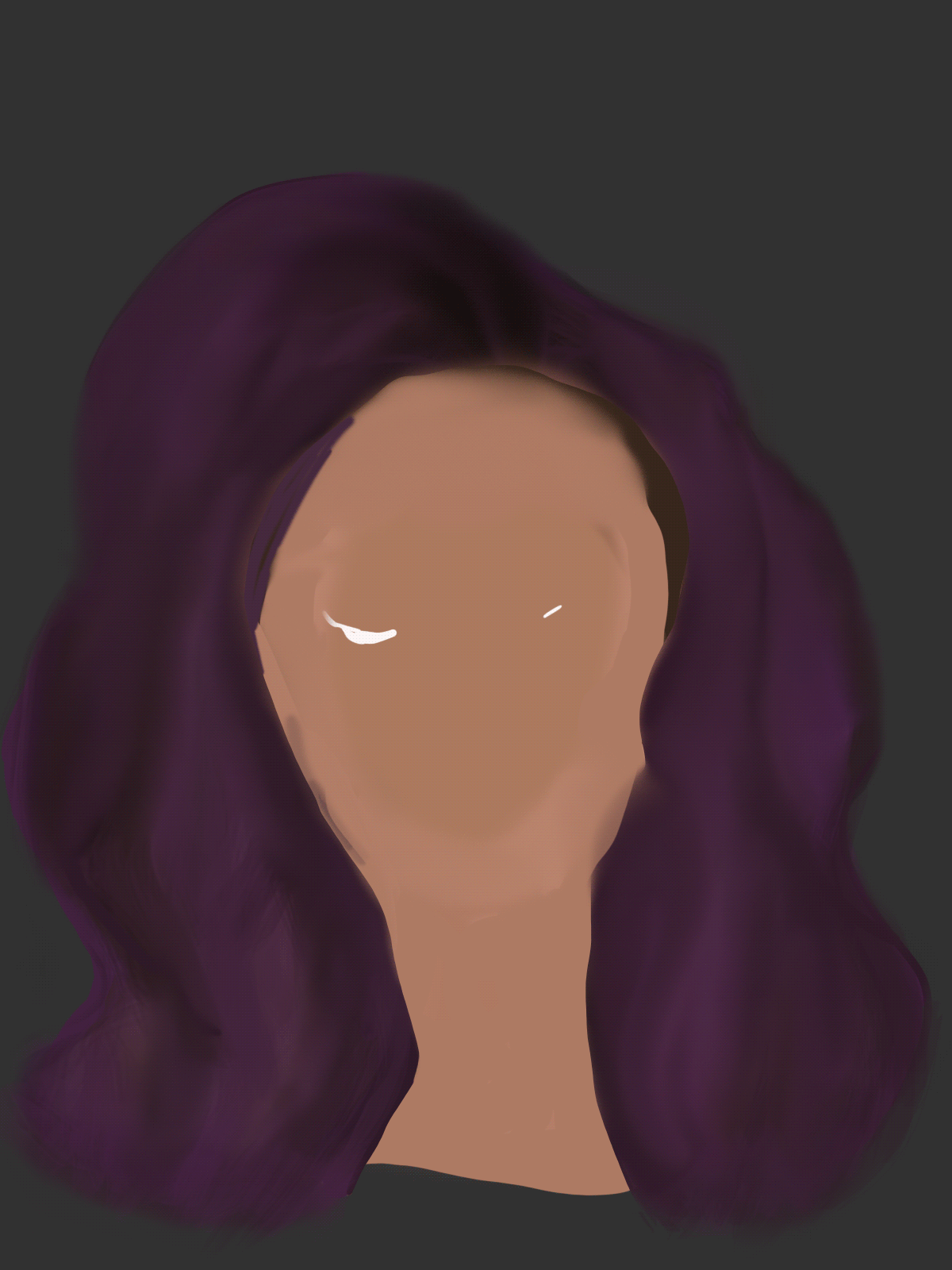 At first I had only planned to draw a portrait of a woman. Since I painted the portrait on a single layer, which I definitely shouldn't have done, I had a hard time fixing some parts. So instead of trying again and again, I decided to minimize my mistakes by hiding them. I definitely didn't like the hair. Unfortunately the eye part is also a little messy...
İlk önce yalnızca bir kadın portresi çizmeyi planlamıştım. Portreyi tek bir layer üzerinde boyadığım için -ki bunu kesinlikle yapmamalıymışım- bazı hatalı kısımları düzeltmekte zorlandım. Ben de daha fazla uğraşmak yerine hatalarımı gizleyerek minimuma düşürmeye karar verdim. Kadının saçlarını kesinlikle sevmedim. Maalesef göz kısmı da birazcık dağıldı...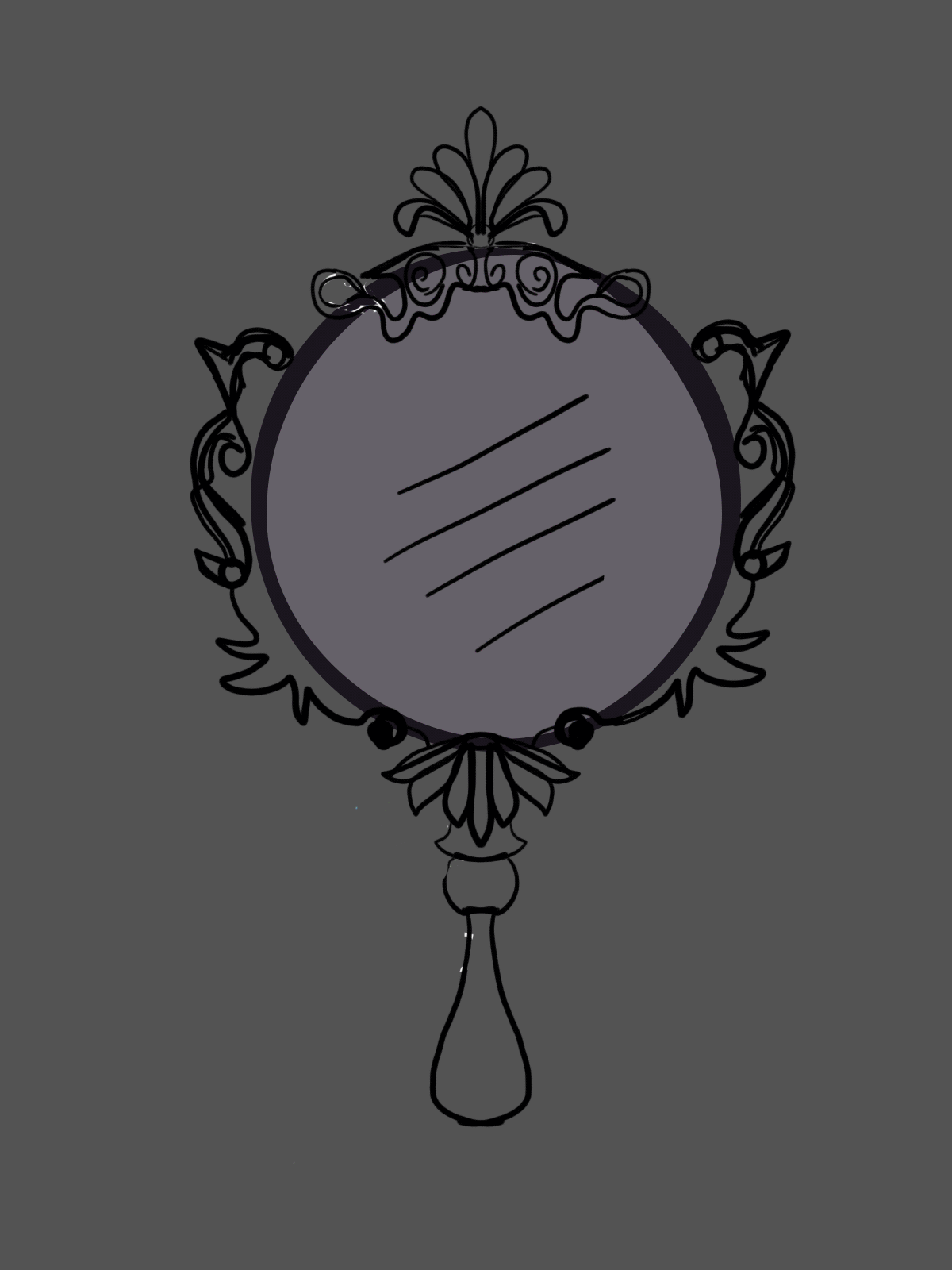 This is how the idea of ​​drawing a mirror came about. As I said, I tried to draw a mirror for the first time. Before designing it, I studied other drawings, especially reflection tutorials, for reference. In each of my works, I'm trying to apply a new technique that I have seen in the tutorial videos. It is unbelievable, indeed, that the web provides an endless resource. That's all for now. I hope you like it. See you soon, take care of yourself. Stay healthy, happy and hive. ❣️
Ayna çizme fikri işte bu şekilde ortaya çıkmış oldu. Dediğim gibi ilk defa ayna çizmeyi denedim. Çizimi tasarlamadan önce ise referans olarak başka çizimleri, özellikle de yansıma örneklerini inceledim. Her çalışmamda eğitim videolarından gördüğüm yeni bir tekniği uygulamaya gayret ediyorum. İnternetin uçsuz bucaksız bir kaynak sağlaması inanılmaz gerçekten de. Şimdilik bu kadar. Umarım hoşunuza gitmiştir. Yakın zamanda görüşmek üzere, kendinize çok iyi bakın. Sağlıklı, mutlu ve hive ile kalın. ❣️
---
---