Hive Cebu - Pitik Photography Shots #71 (Children Having Fun in Carcar City Park)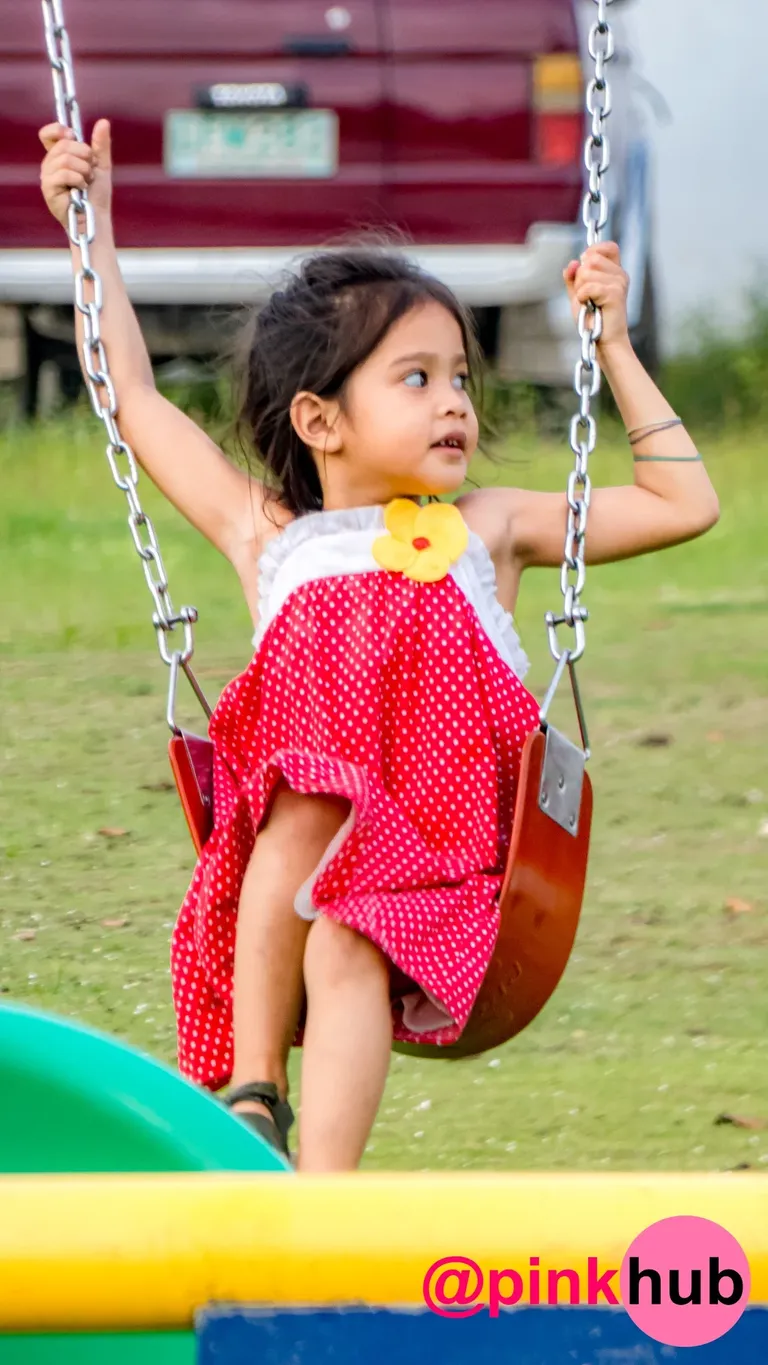 Hello and today's theme is all about kids having fun :) I went to Carcar City Park the other day and I was lucky to have found so many kids playing in the park so I had a very fun time hunting (picturing) them down 1 by 1 :D.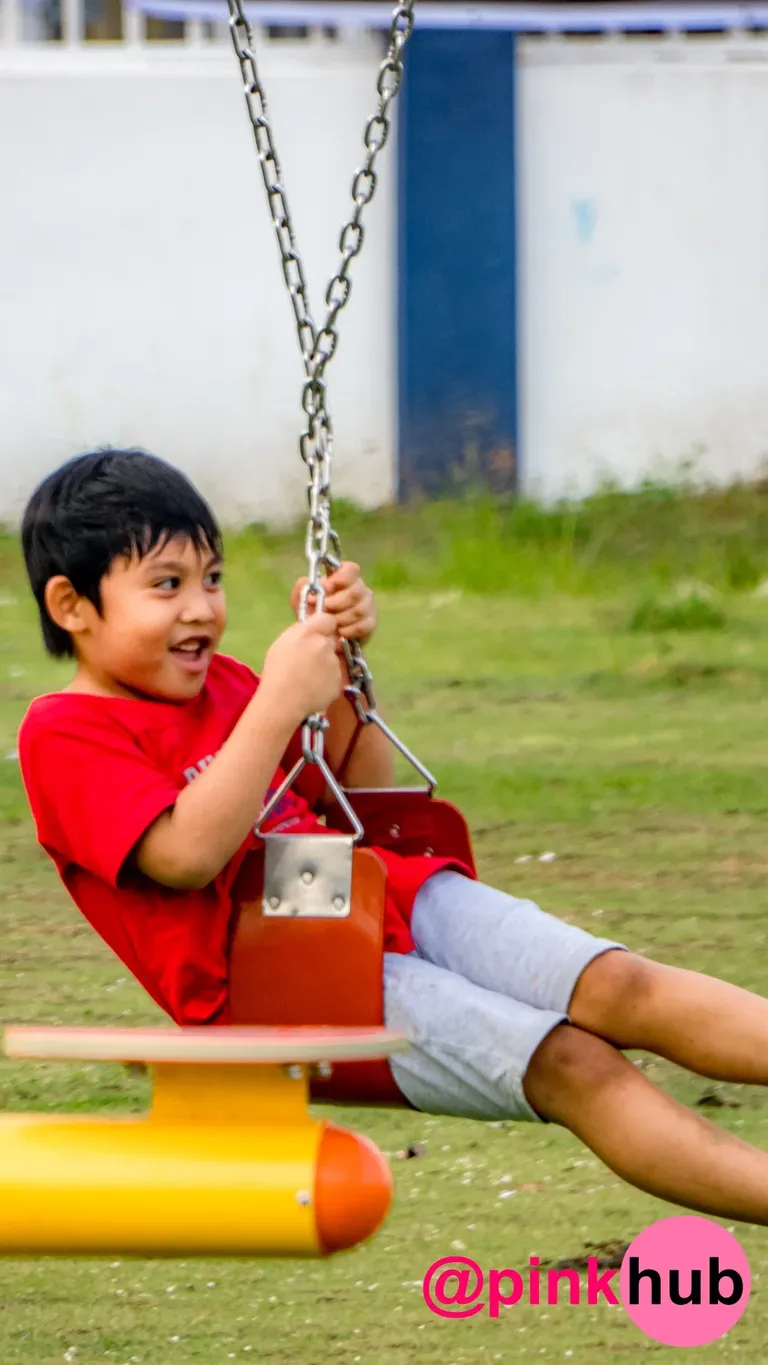 Some kids were having fun playing in the playground with the swing. I saw them and I can't really take my eyes off of them since they were having so much fun that it impacted my overall emotion as well. Seeing kids having fun is really good for the heart.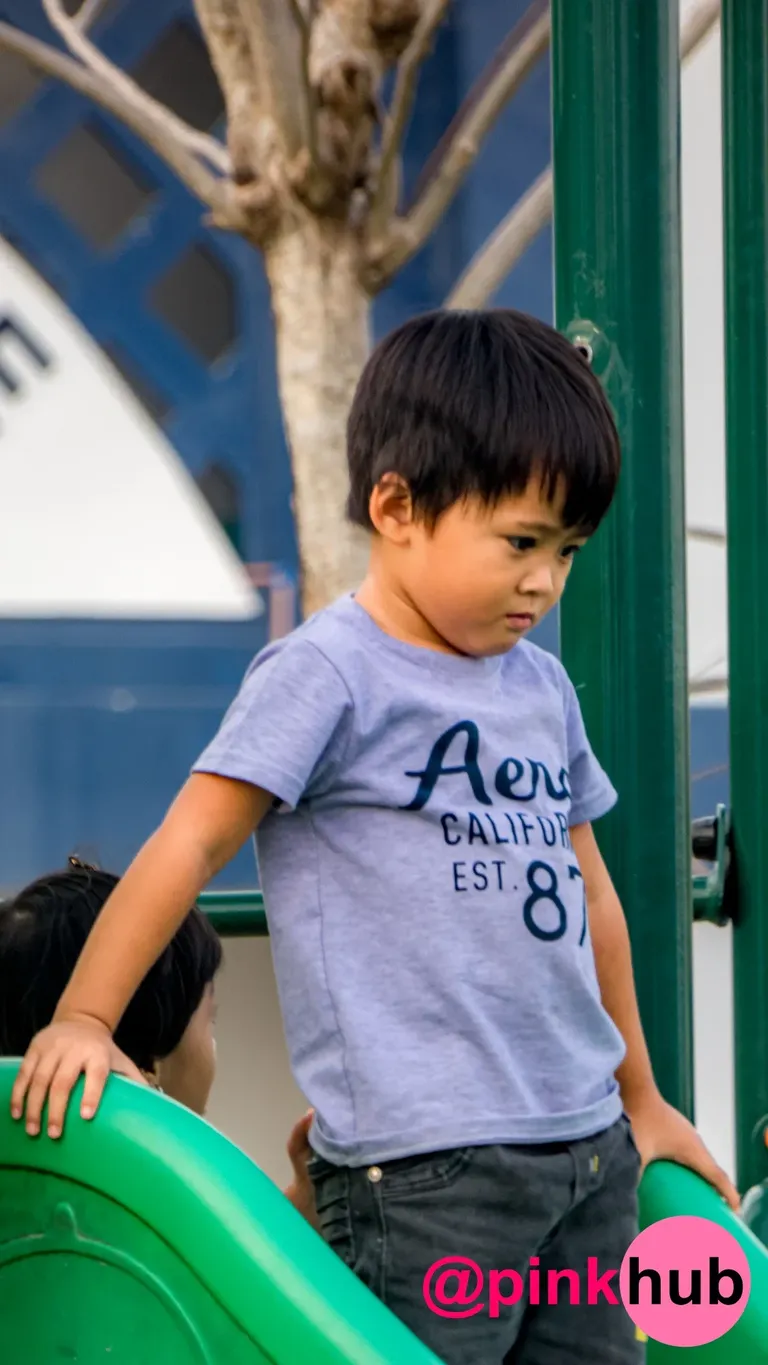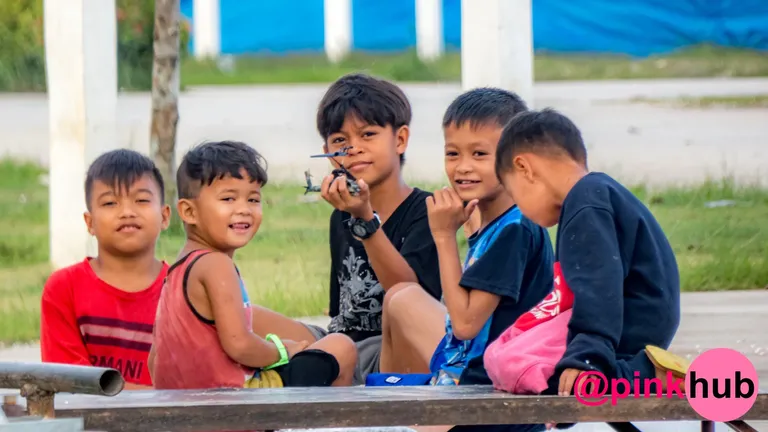 These kids were playing not in the playground but in the center of the park were they were busy chatting and playing with that helicopter toy. They were so cute clumped together like that don't you agree? <3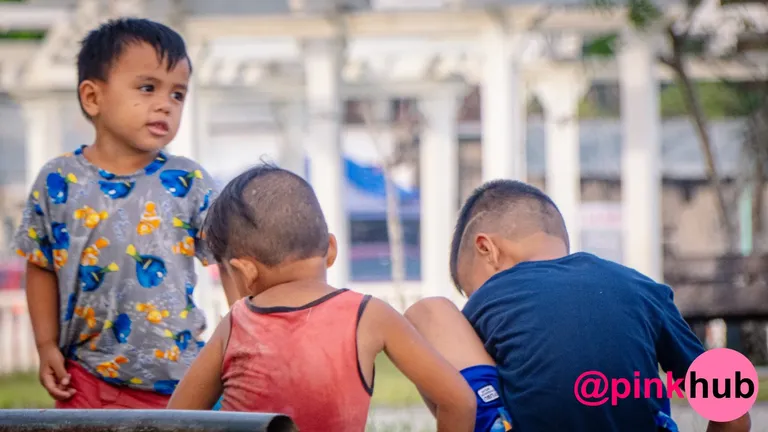 I was focusing down on them looking for an opportunity to get more out of their cuteness and boom! a few minutes later this is what I got :) I just love the kid in the left he is just the most adorable kid I've seen that day :)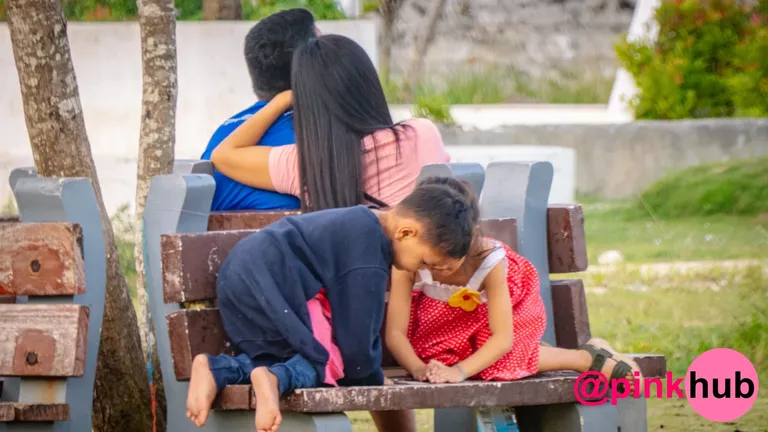 Oh yes I've already tried playing like this just like what the kids are doing (Sarcasm, talking shit about the couple at the back of the kids :D) I'm not sure but these kinds of captions capture teenagers attention nowadays lol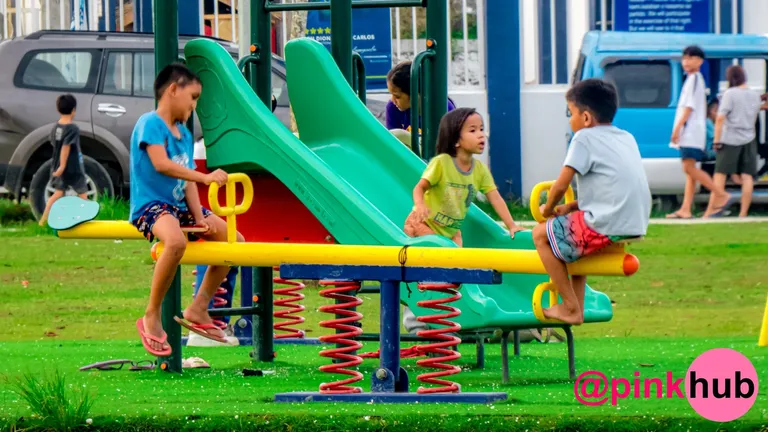 A beautiful scene of kids playing in the seesaw :) the picture just comes together since the frame was mostly green :) it made the kids and the seesaw pop up very lovely <3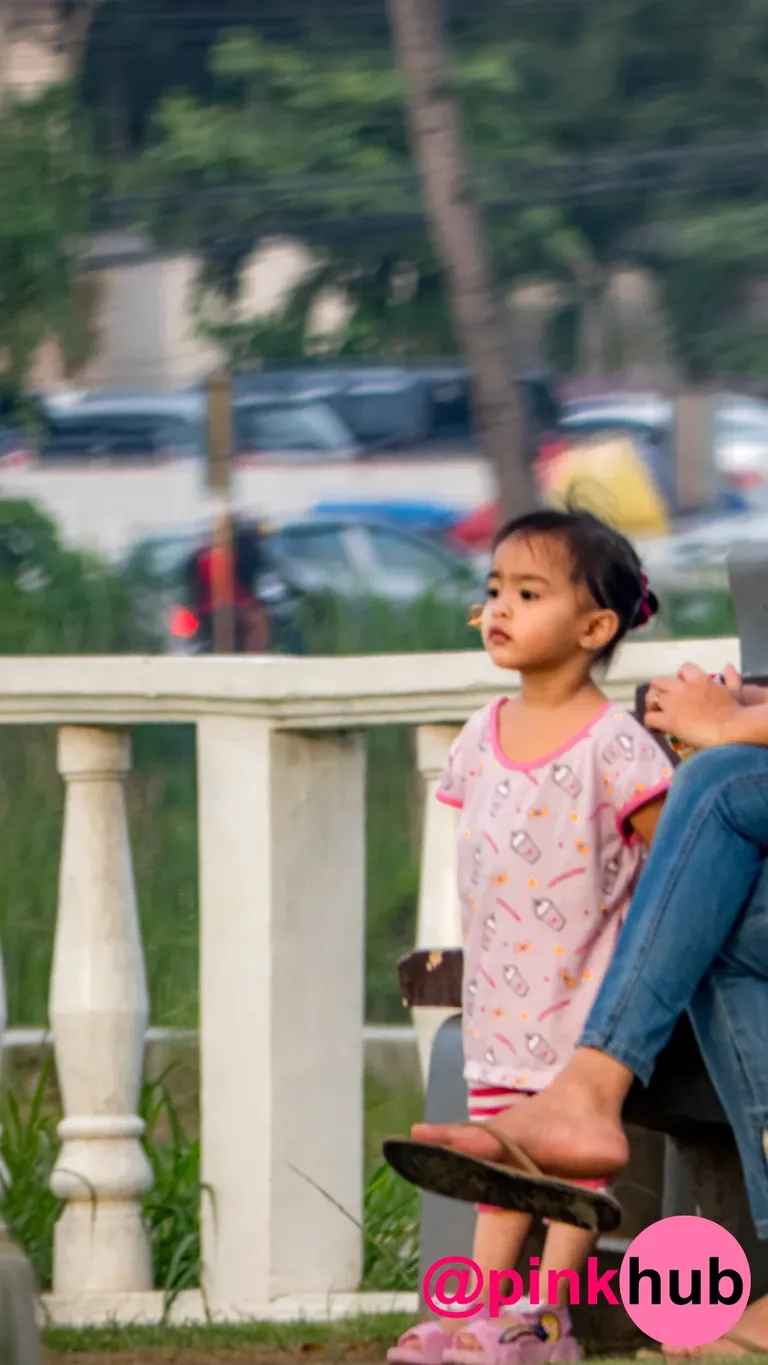 I saw this kid/toddler looking a far at the kids playing in the playground. Her mom is just there busy with her phone not even giving attention to her jealous child, such a bad mother. If I were her I would let my daughter play instead of just watching :(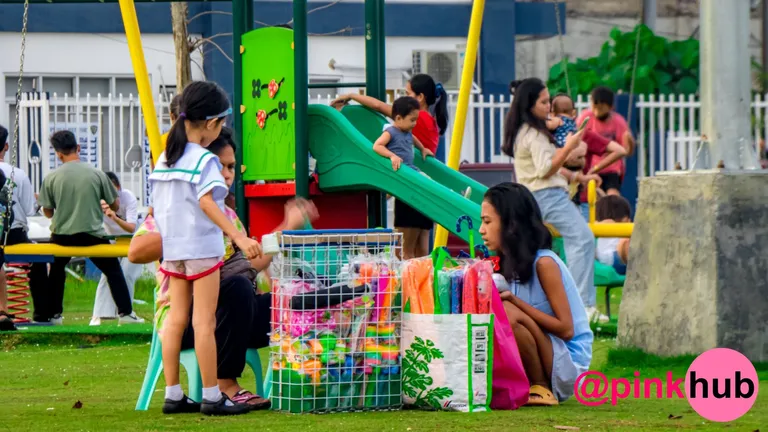 And lastly a family that just arrived in the park/playground with her daughters. I'm not quite sure what they've brought along with them though. It looks like their gonna sell those things?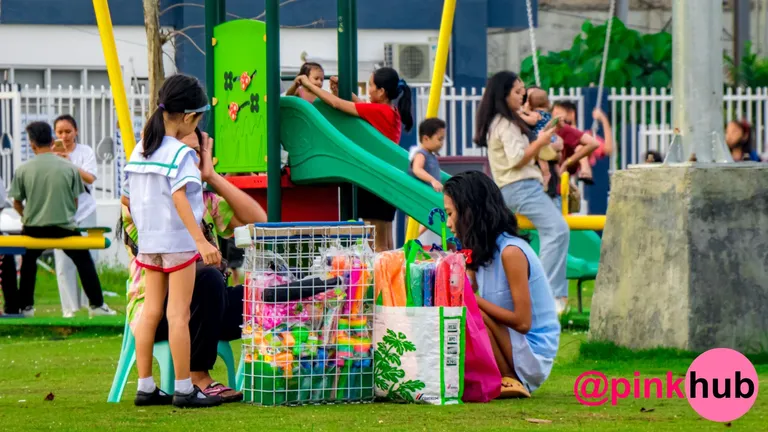 Anyways I just love this scene which depicts how many people/kids/children are enjoying the new and improved Carcar City Park. I wish our park in Sibonga is this big but oh well our town is not a City yet so I can't expect a city level experience :D
Before anything else if you are new to my blogs and want to know what "Pitik Photography Shots" is then read my blog about "Pitik Photography" here
Hello everyone! It's another day and it's another walk/ride again for me. While walking I will always bring my Panasonic Lumix FZ80 with me so I can take random shots at people or take shots from people who asks me to take a picture of them.
If you want to follow me in facebook then just click here
---
Disclaimer
NOTE: Most of the things said in the descriptions of the photos are all just for fun and for laughs guys :) All Photos/Images used in this blog was taken by and owned by me. You can use these photos however you like but please put a backlink to this post right here and a backlink of my profile here on hive. Thank you and Have a Great Day Everyone!
---
About Me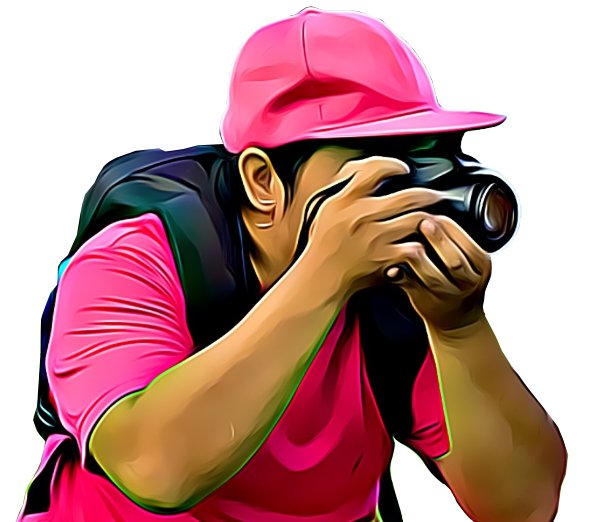 I am a certified Pinkaholic. Living in the province of Cebu in the Philippines. I am an aspiring Street Photographer, and a Candid Shot Especialist. I'm an open-minded person so if you have any tips you can give me then just go ahead and throw it all at me in the comments. I welcome all comments good or bad with open arms and legs 😁
---
Face your problems, but if the problem is your face. Worry not I can edit 😇
---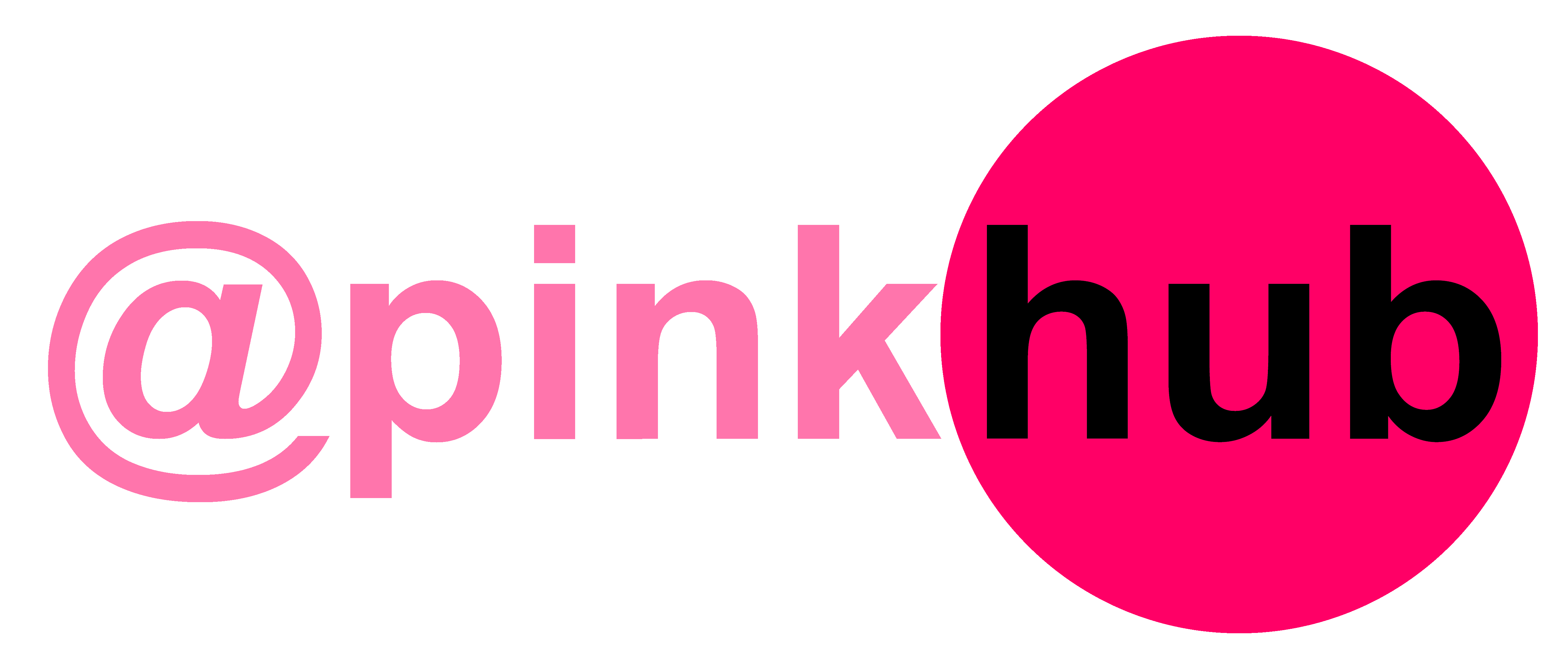 ---
For the best experience view this post on Liketu
---
---