My Election Candidates Qualifications For This Coming Election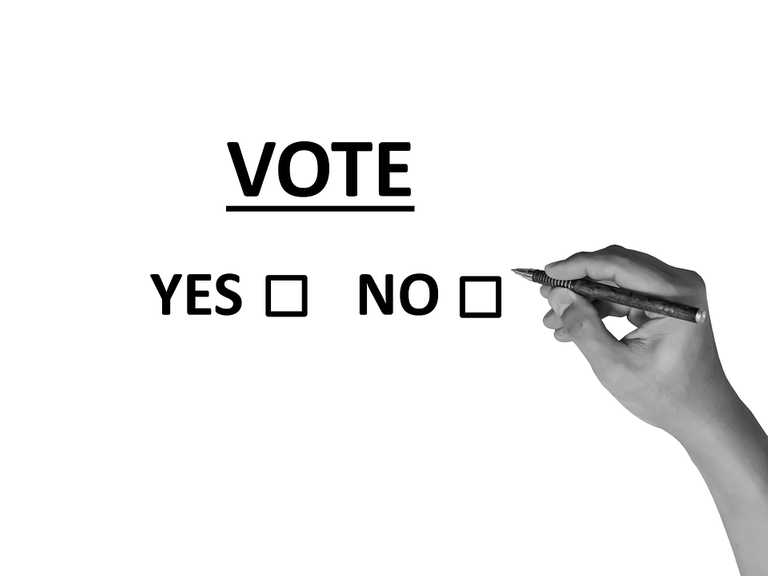 Source
Hello to everyone, this post is all about how I choose my candidates for our up coming elections here in the Philippines. I wanted to do some rant to my fellow Filipino voters but sadly "Criticism is not allowed" so I'll just hold my tongue for now 😅
Before anything else I would like to say that there are only two people who I really respect the most above everyone else. First was my Grand Father which to me was the wisest man I have ever met, he taught me everything that I know today and he helped shaped so much of my self today. I am not perfect nor does he, nobody is perfect and that is a fact. The second person was Senator Miriam Defensor Santiago, she is righteous, frank, courageous, smart and wise. My grand father have always admired her which lead me to admire her too. So in memory of both these great people, I dedicate this post to the both of them.
---
Qualities I Am Looking For In A Candidate
---
Academic Excellence - Just like when applying for a job, one of the most important qualification is academic excellence. Why would we let idiots lead our country? Why would we let someone who doesn't even know a tiny bit about leading a country lead our country?
Professional Excellence - Again similar to applying for a job, what has these people done? What are their experiences? Have they done something that have impacted our country in anyway?
Moral Excellence - Although she didn't really explain this well but my take on this is - Moral Character. Do they really want to help the nation and the people? If so in what way? In their long experience on serving the public have they made an impact? Moral Character is connected to one's Professional Excellence.
Less Corrupt - This one is from my grand father. I don't believe there is a public servant who is not corrupt. To me all politicians are corrupt. Now it is just a matter of, again what have these people done? Can the average Filipino even feel the impact on the things this person have done?
In the video above, go to 2:40 of the video and there Miriam Defensor Santiago said that statistics doesn't necessary reflect economic prosperity, she added that we should see it in our day to day lives. This is clear as day, no matter how a politician claims that we are growing economicly, if the average Filipino cannot feel the growth then what? Does that mean that only the rich and businessmen can feel that growth? If so then why would the average Filipino vote for these people?
No matter how much these people want to sugar coat and justify the decisions they have made, at the end of the day if it is not felt by the people then for me it is useless.
---
Final Thoughts
---
So with all the qualifications that I mentioned above I can honestly say there is no Presidential Candidate that I feel is worth voting for. This is just my opinion and I will most likely not vote for Presidency this election. But that doesn't mean I will not vote, there are some politicans that fit those qualifications very well so I will vote for those in the lower positions.
I don't want my Voters ID to be expired because here in the Philippines if you haven't voted for 2 consecutive elections then you're Voters ID will expire and I don't want that. The reason is, it is very hard to get a valid ID here in the Philippines so having that Voters ID which is accepted anywhere in the Philippines is a good thing to have. Most government related transactions require 2 valid ID's which I don't really understand but that has always been the case. Only here in the Philippines where you need an 2 ID's to get an ID 🤣
I guess it's more fun that way eh? Oh and fun fact, we do have a National ID but it is useless. Some establishments don't accept the National ID as a valid ID. Now I can't say 100% to other places in the Philippines but from where I'm from even government offices don't accept the National ID which the government was the one who made it in the first place. Funny isn't it?
---
---