My Experience During Our Elections Day and Some Unexpected Improvement to My Old School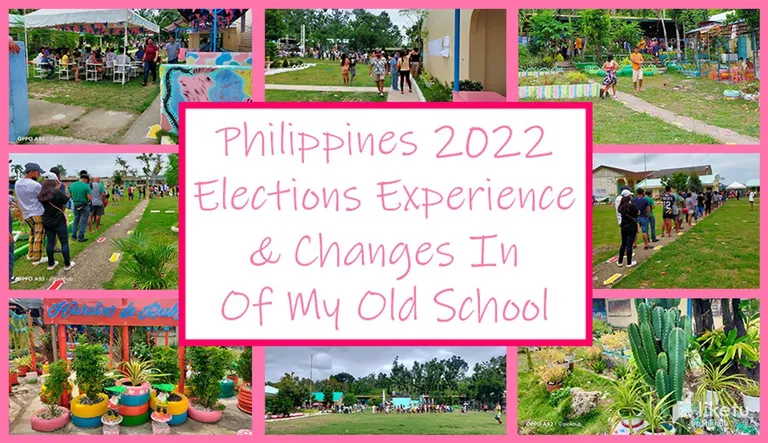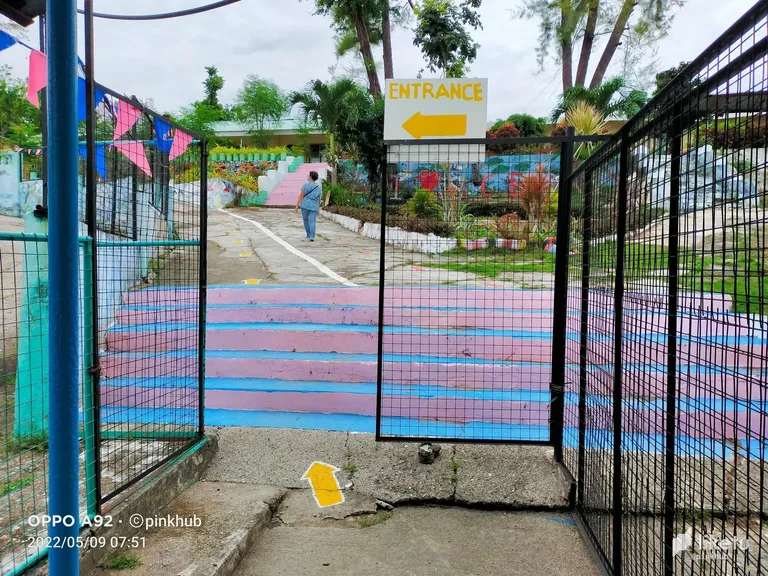 A new and improved entrance to my old school. This is where I studied during my elementary days way way back. It seems the school has improved quite a lot since. I love the new look despite the damages it has received during Super Typhoon Rai (Odette)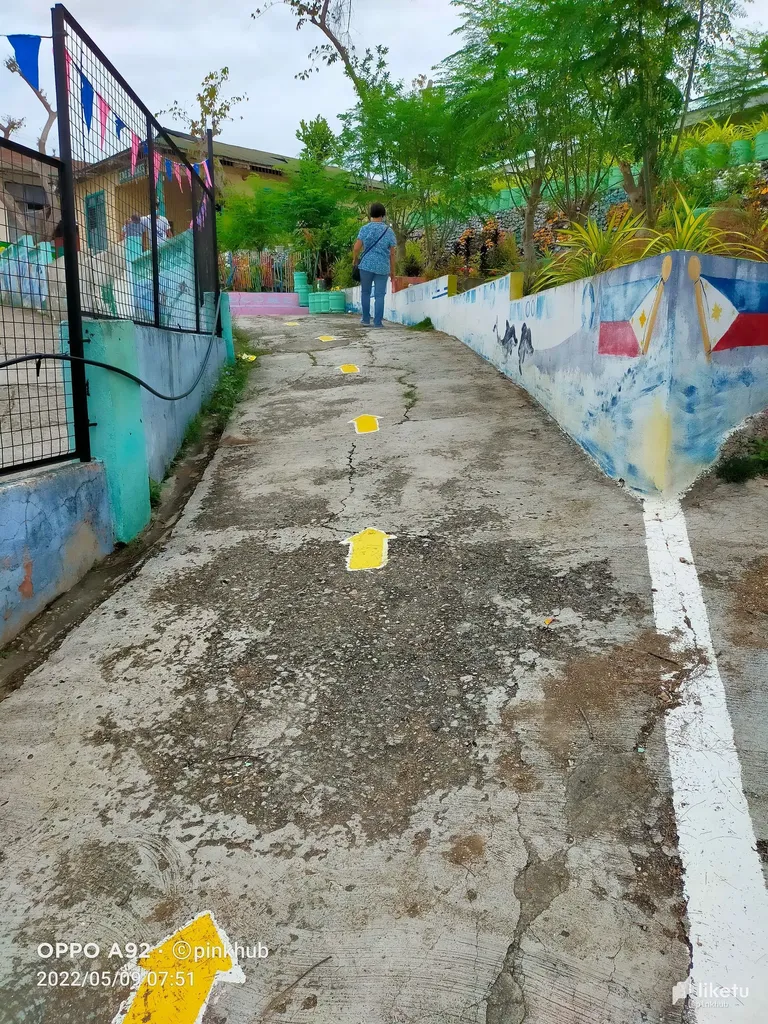 And oh that's my mother in front of me. We went together to cast our votes since we both belong to the same precinct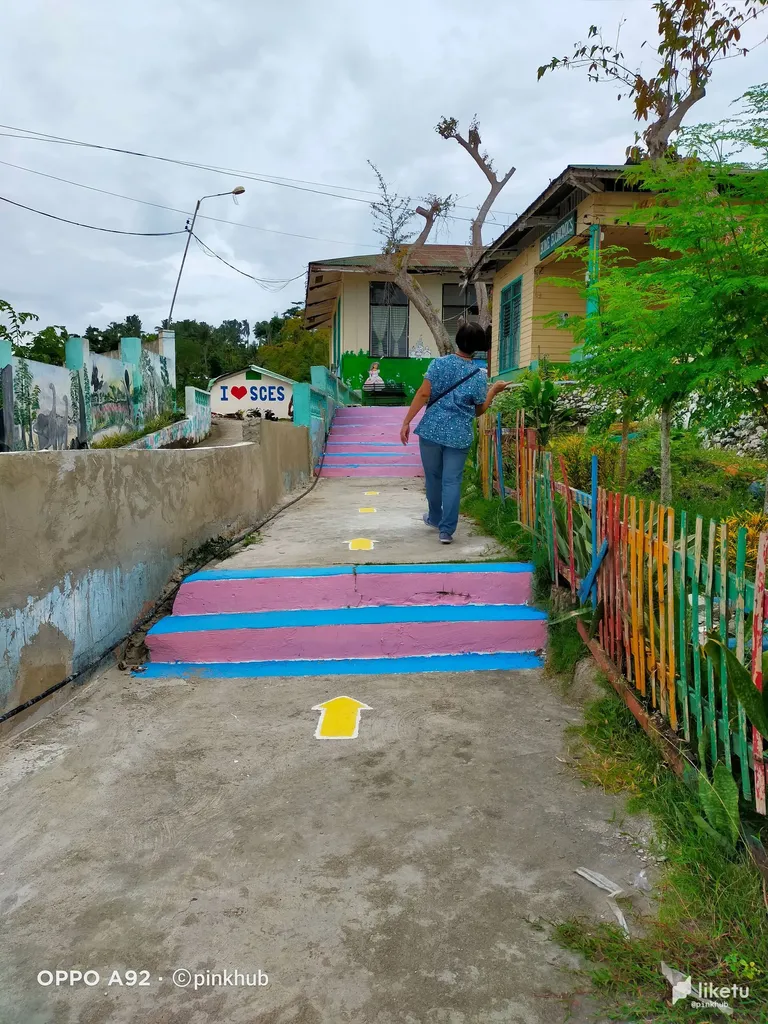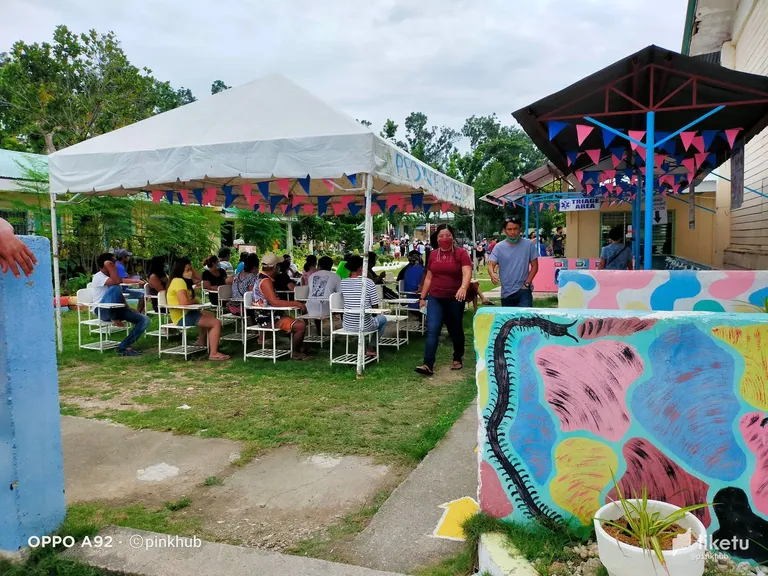 We arrived just shy of 8 AM and there were already a lot of people waiting in line to vote.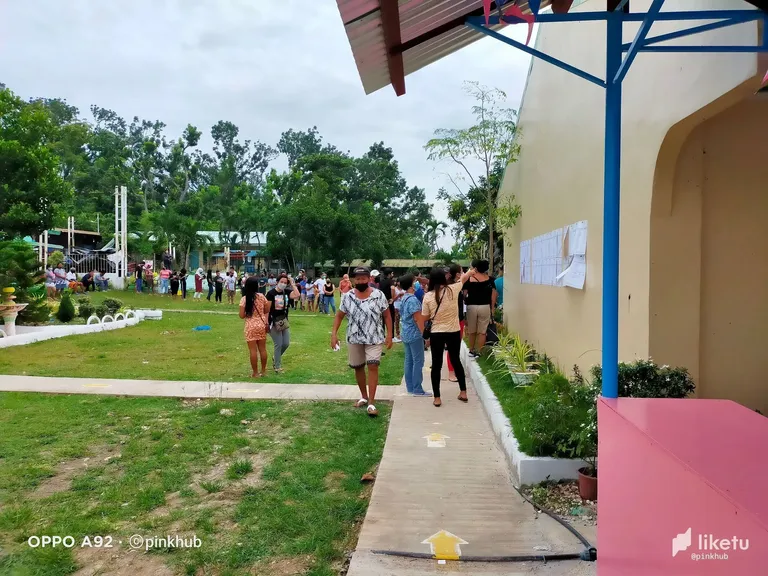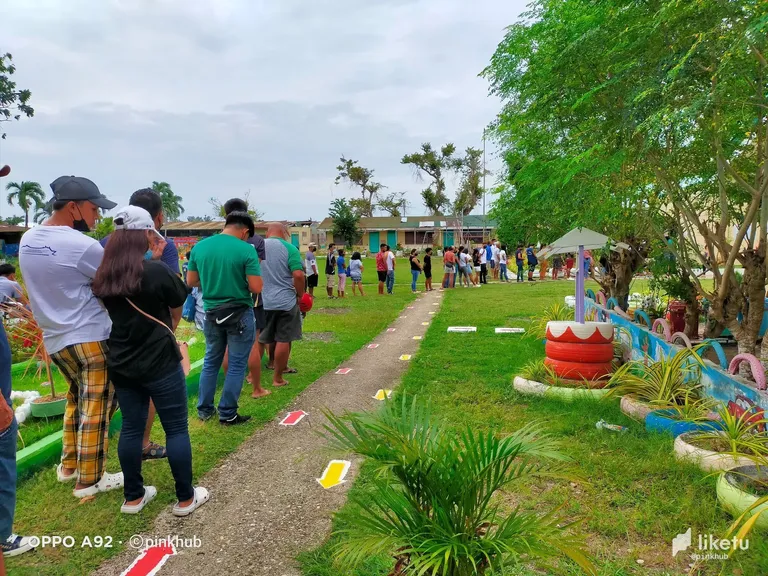 Me and my mother were in separate lines since she is already a Senior Citizen and have priorities given to them. While I was stuck in quite a long line. I feel like the people in line were playing the snake game on keypad phones way back in the 90's lol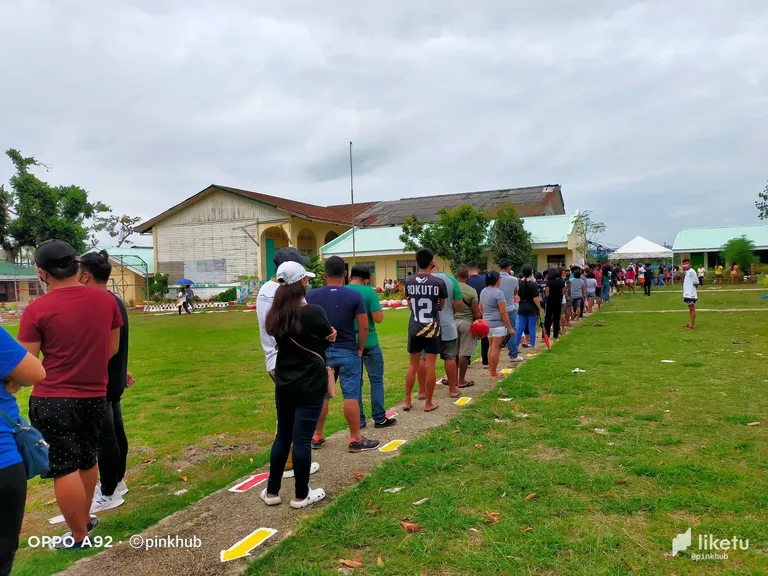 An hour has passed and it seems like the teachers didn't like the S-Shaped line so they made all of us que in a straight line instead. And here is where the fun begins, 7 people enters the room ahead at approximately 15 minutes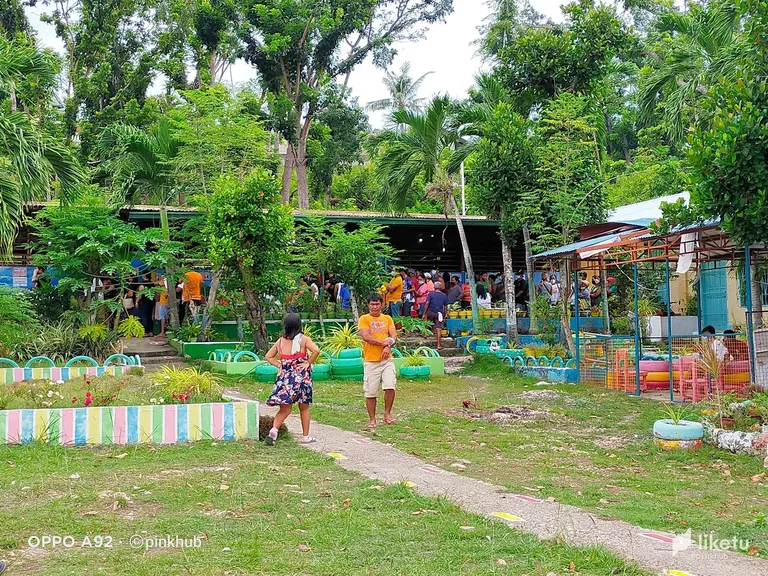 Judging by the number of people in que, I'm estimating around 2.5 hours before we can enter the room ahead of us. Good thing the people near me were quite talkative and so we passed our time talking with each other until we got near the room ahead.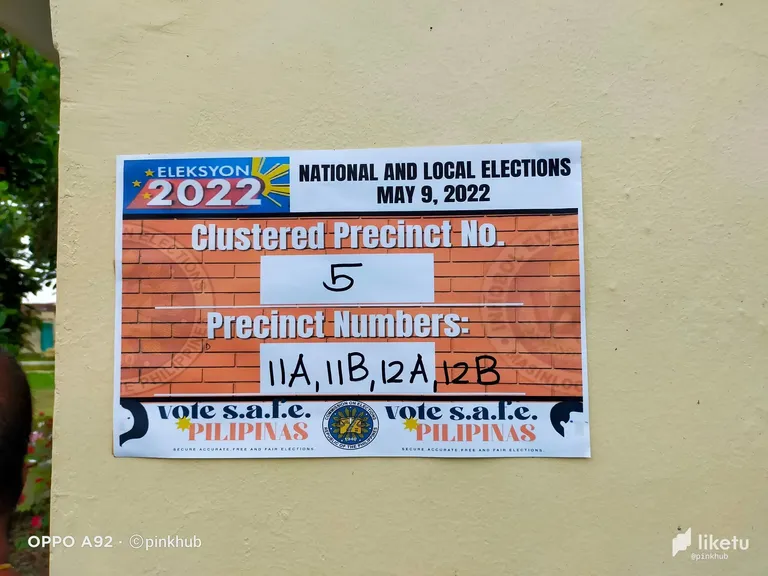 This was the reason for the long line. Last elections there was 1 precinct per room and now we have 4. Unlike the last election were I only needed 15 minutes to vote, now it took us hours of waiting in line.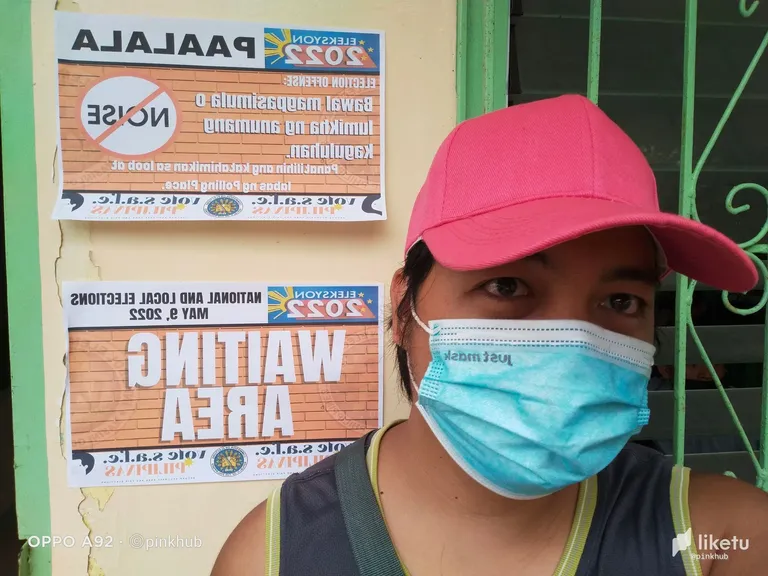 When I arrived at the room, it was not the voting area sadly. It was a waiting room before the voting room lol. Oh well I still have an hour or more waiting again so might as well roam the school and take pictures of the surrounding areas.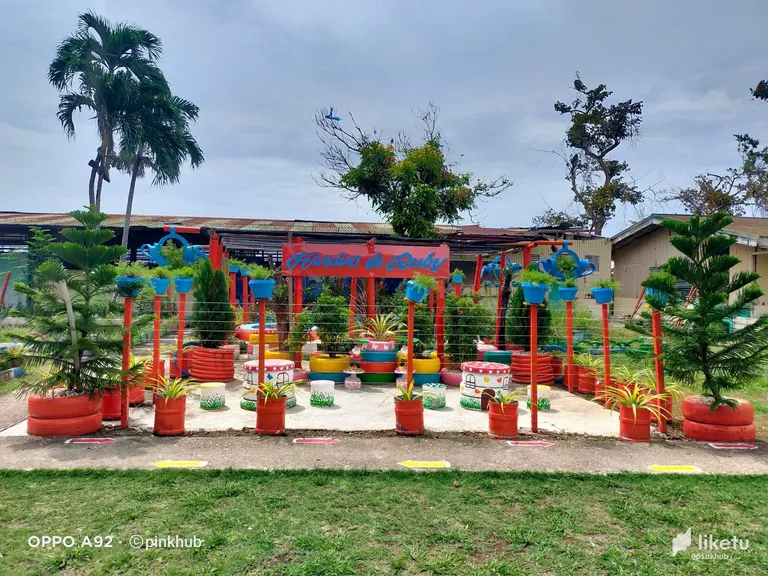 This is what really captured my attention. It looks like a mini playground for children. It really looks stunning to me. I think the PTA parents really did a good job doing this project. Luckily this wasn't destroyed during the Super Typhoon last December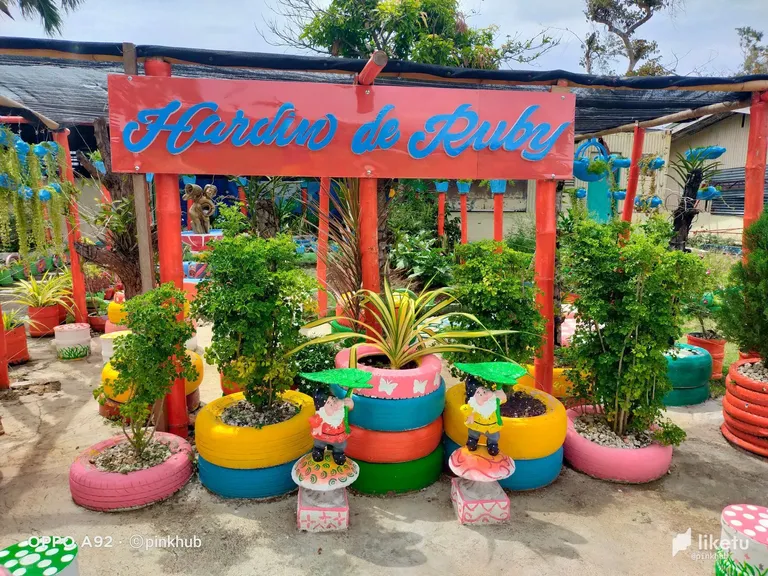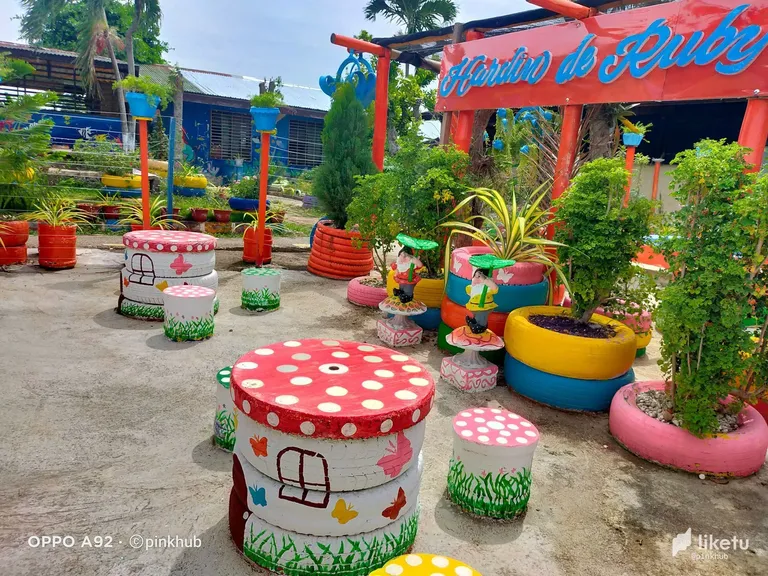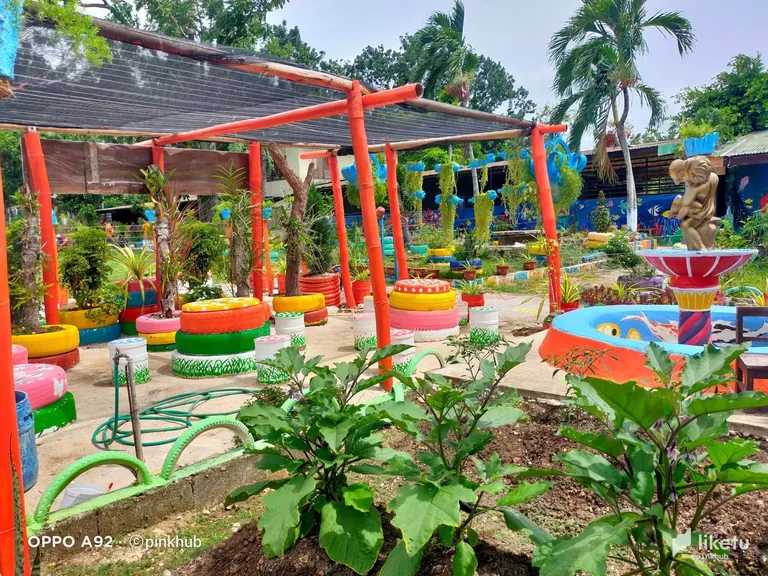 It also has a mini vegetable garden at the back which for me is really nice. It's simple yet beautiful. I really wish we had this kind of thing back when I was young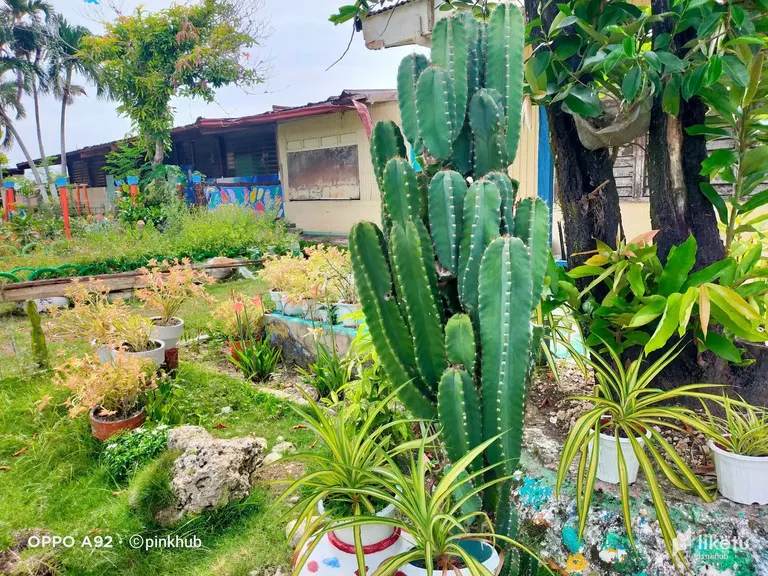 This very tall cactus also stand out a lot for me. It was the only one I saw in the entire school and was taller than me lol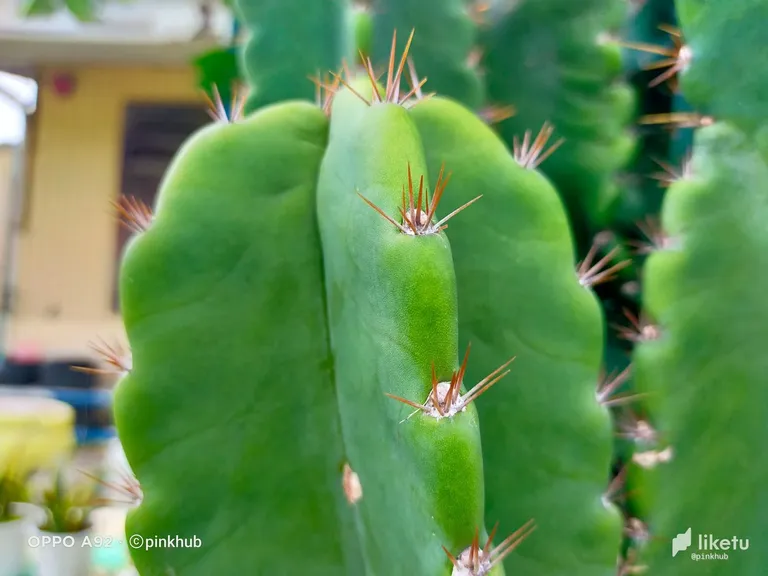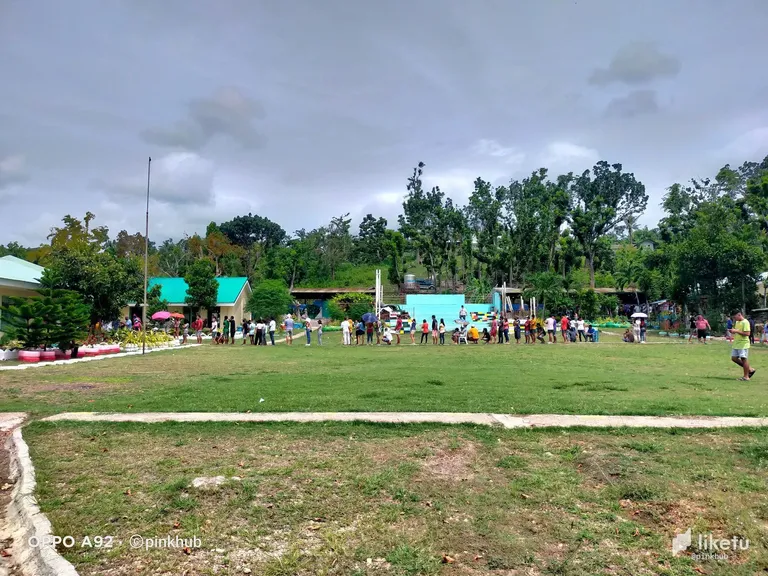 The line is still quite long after all the time I took taking pictures. Luckily it was cloudy today, but later is really a concern. It looks like the clouds are starting to scatter out so a little bit later it will be so hot.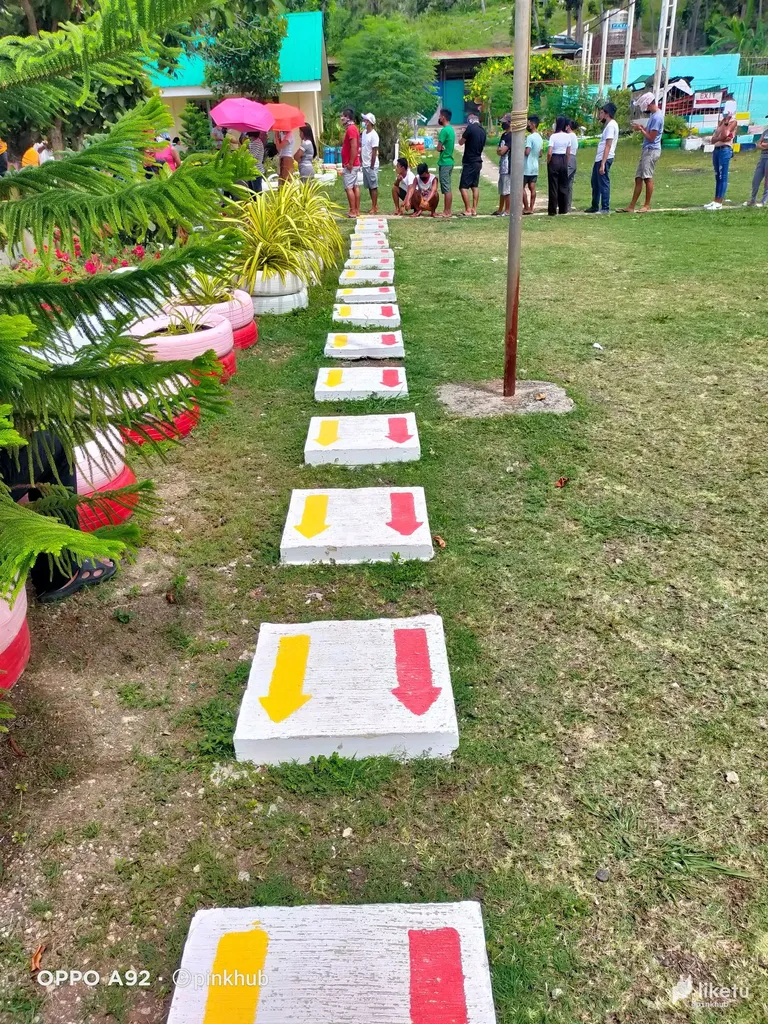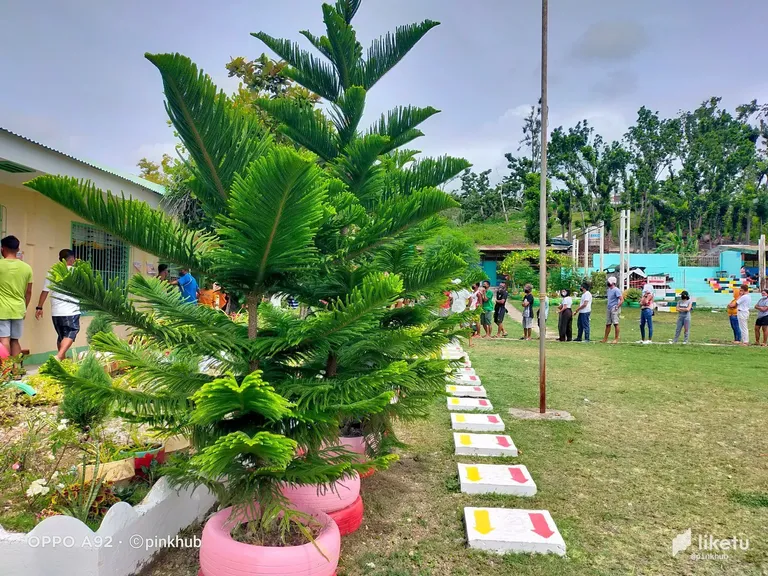 These small pine trees also stuck out to me. Judging by how beautifully green the leaves are it is clear as day that they have taken care of this quite well.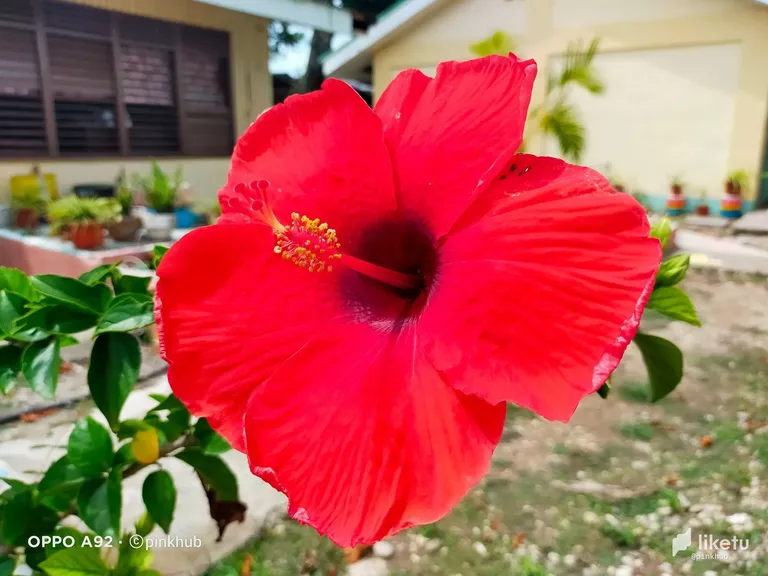 I also found this deep red hibiscus flower and it was big. I compared it with my hands and yeah probably the biggest one I've seen so far. It deep red color is also quite alluring to watch.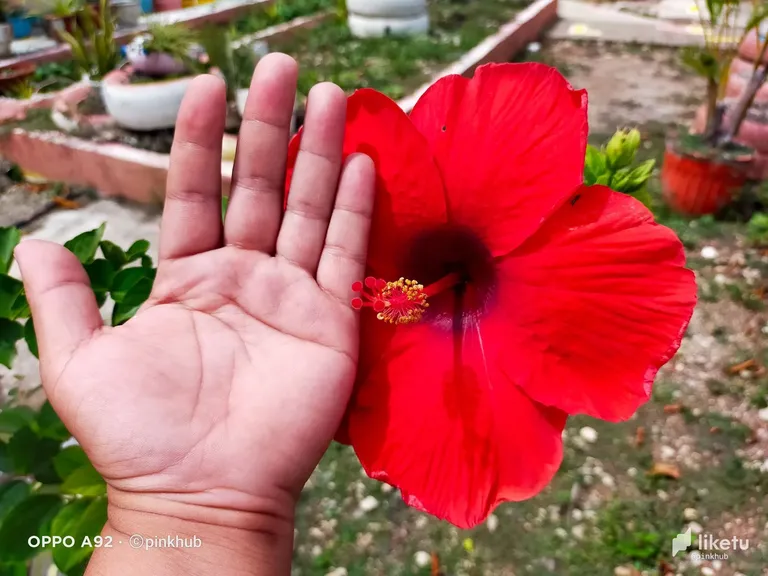 So I went back seeing the person in front of me is already near the voting room. I casted my 4 votes. Yeah I only picked 4 person/positions to vote for. I am not impressed of the other candidates so I don't want to waste my votes on them.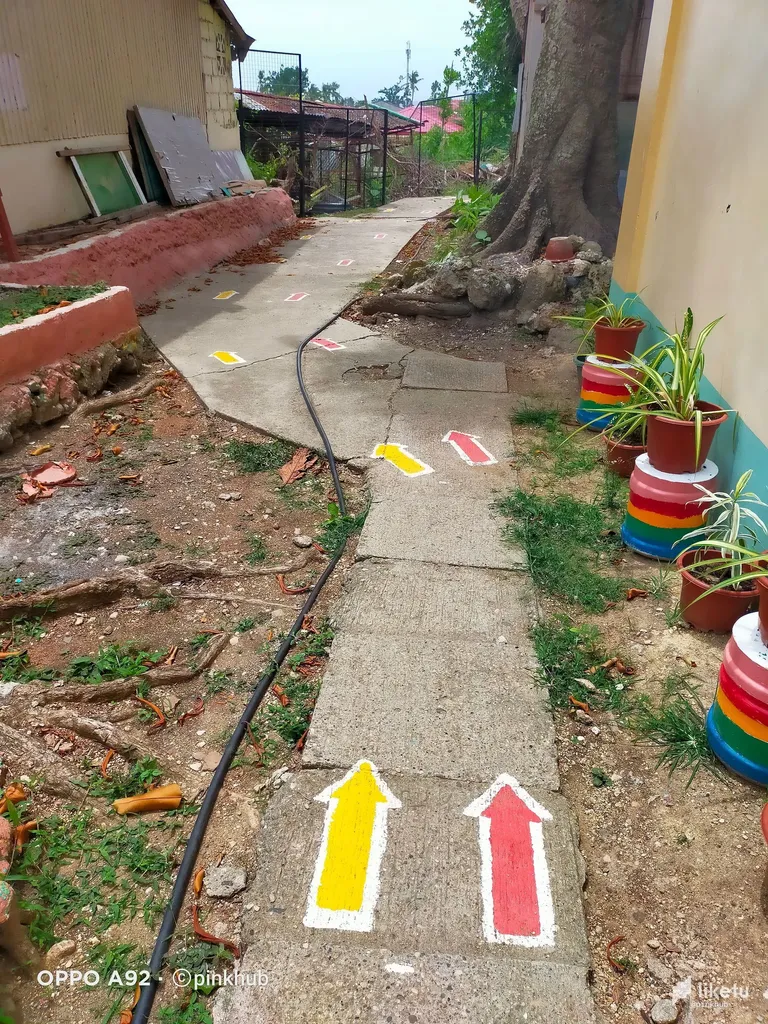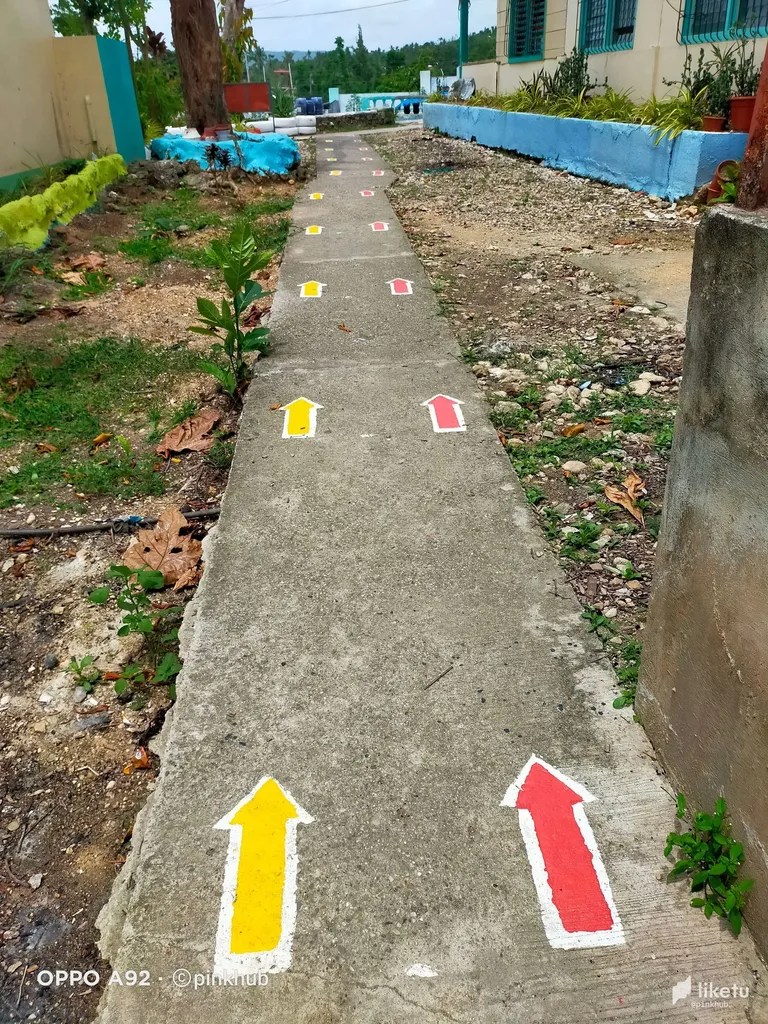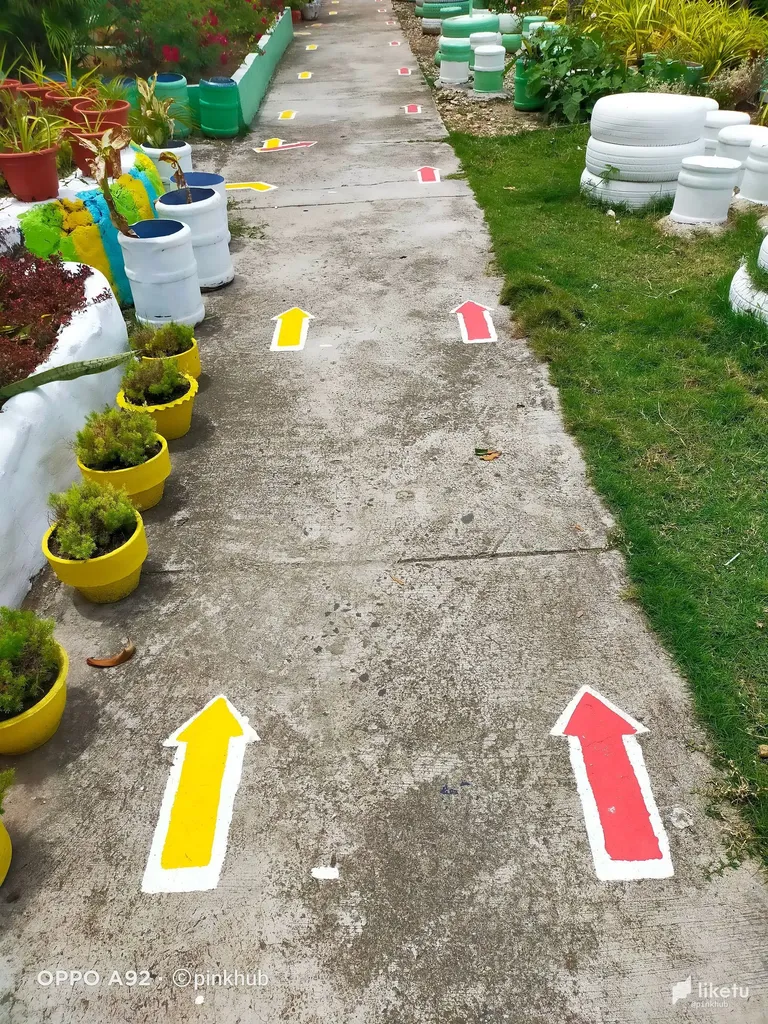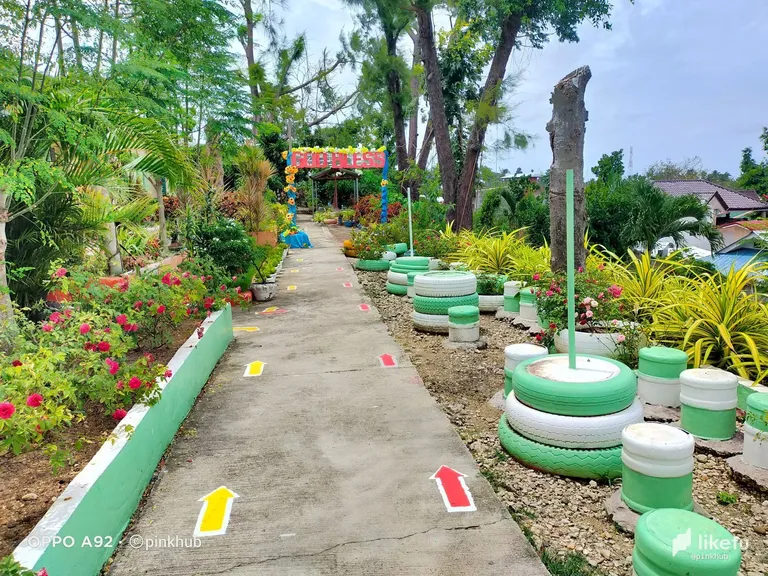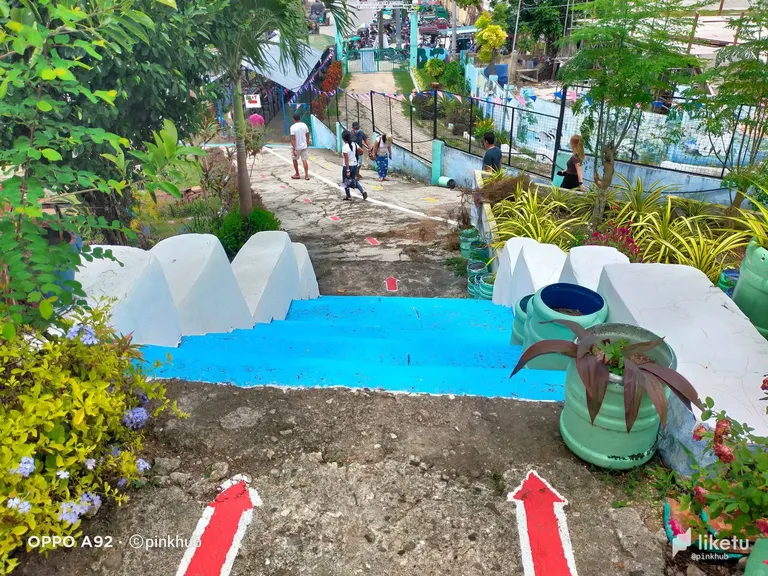 I really liked the arrow lines they made to show us the way lol. It is a simple yet very effective way to tell people which way in or out of the school lol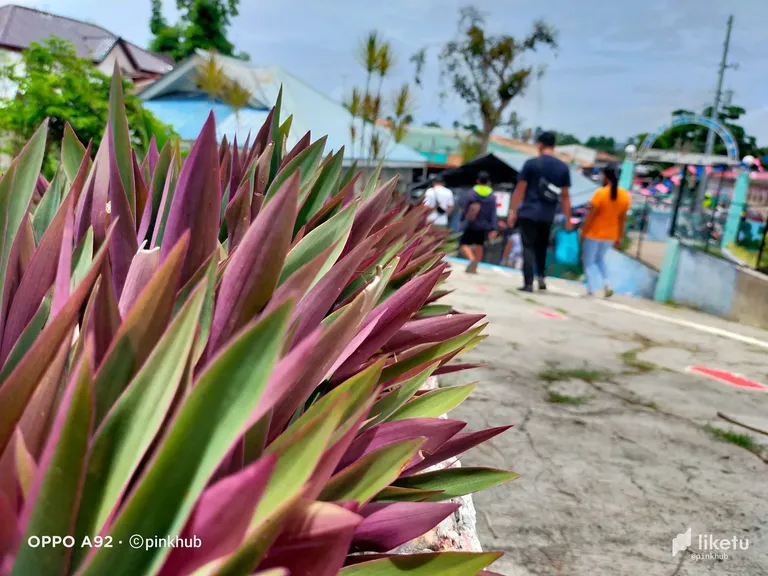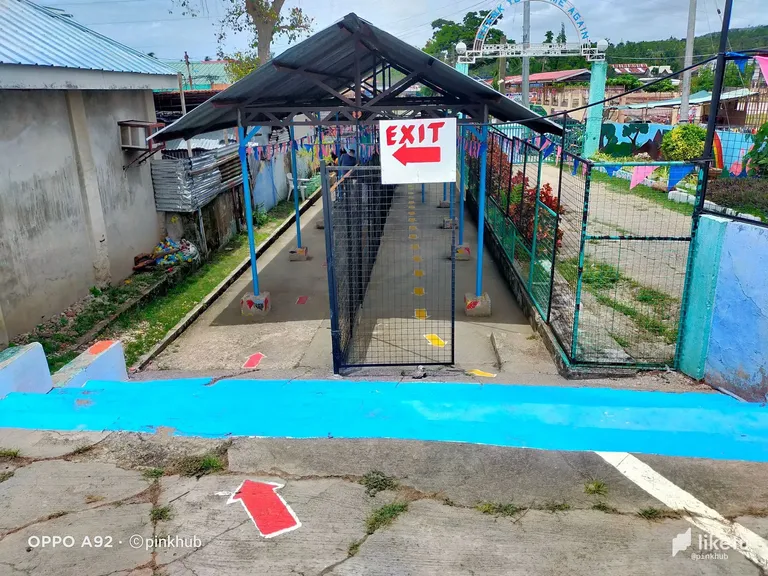 And so the exit is clear and it's time to go home. Time check is 11:45 AM which means it took me almost 4 hours to cast my 4 votes lol. I should have thought of only casting 1 vote so that it would've only been an hour hahah
Hello guys I hope you all are having a wonderful day today :)
I have put quite a lot of captions already on the photos above and so I would only add a few things down here.
My thoughts on the election process, I am quite disappointed with how unprepared they were. During the 2016 elections, everything was so easy. There were still lines for sure but not as long as this one. Last election only took 15 minutes of waiting and it was my turn already to vote. I really hope this doesn't happen next time, the schedules for the elections are fixed and so they had a lot of time to prepare all the things needed to have a smooth process during elections and yet this happened.
My thoughts on the improvement of my old school. Honestly I am quite happy and satisfied of what they have done. The school now looks beautiful unlike before when I was still a student here. A long time ago this school might as well like a dessert to me, it was so barren and lifeless, but now it looks really amazing. I'm quite jealous for the new students that come in here to study. Hopefully the school will improve more in the future. I'm quite excited for the next election in the next 6 years, hopefully I could see more improvements to the school.
Anyway that is all for me today guys, thank you for reading and God Bless You All
---
For the best experience view this post on Liketu
---
---