A show that has heads bursting like balloons - The Boys (TV show Review)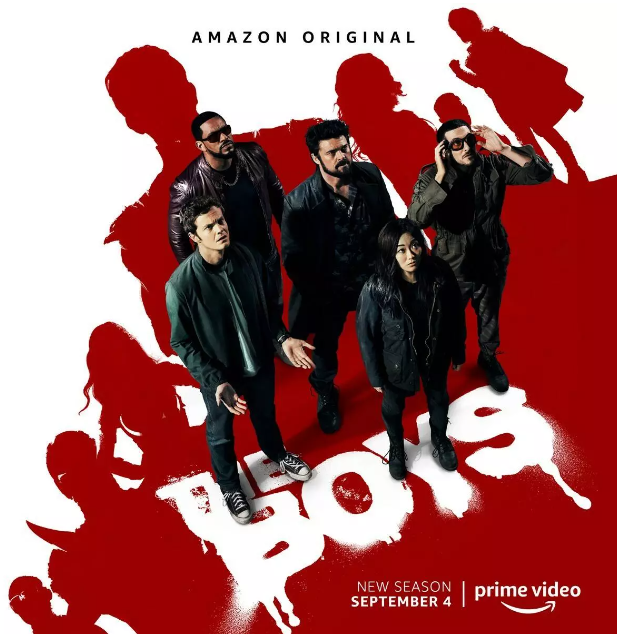 SOURCE
All I have got to say about this superhero TV show is….MINDBLOWING.
The series is based on the comic book by Garth Ennis and Darick Robertson.
Trigger warning: murder , death , blood
This show is for those people who love watching superhero movies and for those who love to watch gore movies. It has alot of dark humour, especially if you like satirical comedy and plenty of violence if you like that stuff. It also has adult themes, lots of cursing and sex (and nudity), so if you enjoy watching such things then there's no reason why you shouldn't give it a try!
This isn't like the other cliques' superhero movies which we've been fed with and quite honestly fed up with. No offence to Marvel and DC but Amazon just set the bar high with The Boys. I have to say the special effects on this show are nothing short of amazing and considering this is not a marvel or dc series makes it all the more impressive.
In a world where kids are miraculously born with supernatural powers (not really by miracle), these kids are born and shaped to become Superheroes.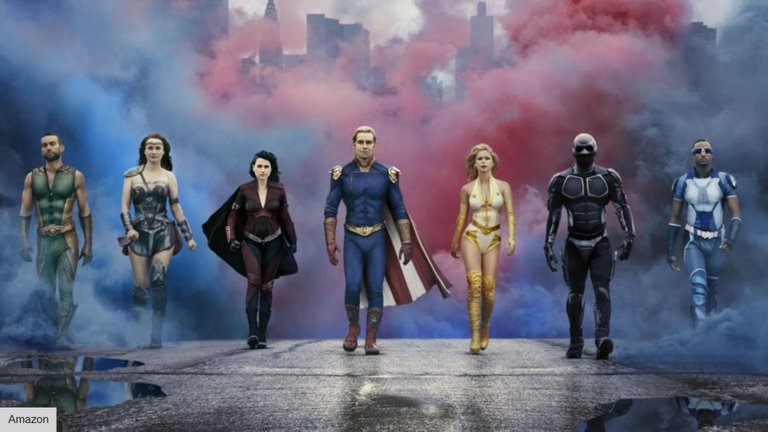 SOURCE
This is a series where superheroes are managed by a multibillion-dollar company named Vought. And these superheroes are exploited in every way possible in the entertainment sector from making movies, shows, action figures and you name it.
It's about a company that sells superheroes to corporations. So basically if you want superman to be your brand ambassador, you can have him yes he'll do whatever you need him to do as long as it doesn't involve death or dismemberment. They are also assigned different states that they would have to save and protect.
While they do their usual hero business, there seems to be as much collateral damage. Talking about superheroes, you might ask who are the boys.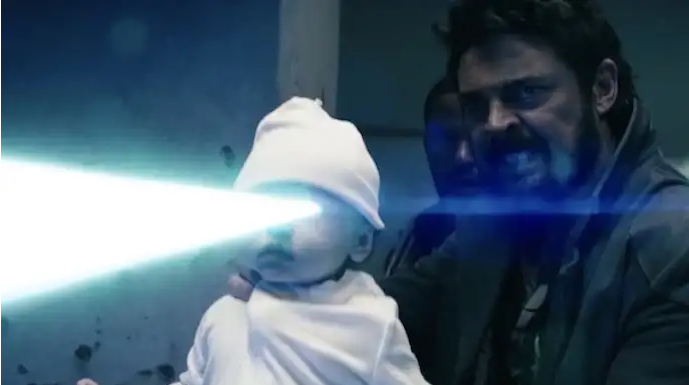 SOURCE
The Boys are a group of ordinary people without superpowers who have been victims of this collateral damage and are seeking revenge. And they aim to kill every and every superhero. (not all of them...only the bad ones). The series is full of gore and violence and I wouldn't suggest it to anyone who can't take it because some scenes are disturbing...
(not to me , I enjoyed them. the heads in this series blow up like a Tarantino movie) .
The boys have to come up with different ways to kill each and every superhero as they all have their unique weaknesses. And I feel there is beauty in watching how these non-powered individuals come up with methods to kill a superhero. With new and crazier villains brought in each season, and each villain having powers worse than the last one.
All I want to ask the show creators is ....what next? How can you top that off? Whos brains are going to be splashed on the walls? Who are you bringing in next?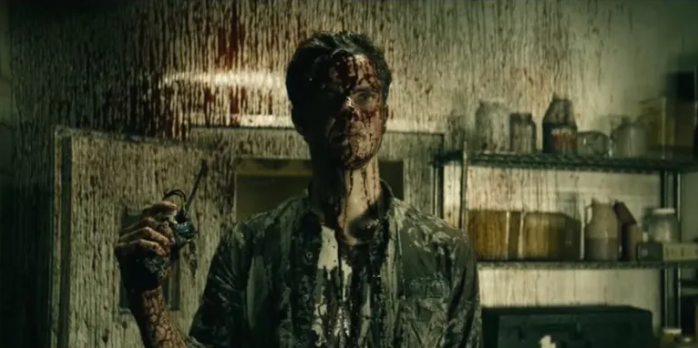 SOURCE
I have got to say the cast for this series is plain ass brilliant with some of the most amazing performances by Antony Starr as Homelander and Karl Urban as Billy Butcher as well as from the main main character Jack Quaid as Hughie Cambell.
This is the best series out there so I'm giving it a 10/10
The iMDB score is 8.7/10
It feels good to be back after a long break. I hope you all enjoy this post , because I definitely enjoyed watching this series. Please stay tuned for more reviews on movies and series. Thank you all for reading this far. Happy binging !
---
---