The rough life of Snoopy
My dog snoopy who is the happiest dog in the world always wagging its tail to everyone friendly has a very rough history. And since she can't tell you, I will.. as I was a major part of getting her home.
3 years ago, one fine day, I was mentally tired of working on my Architectural projects at college and wanted a break. I packed my bags and left for home. I could have taken the rickshaw or maybe waited for the bus. But that one day I felt like walking to the next bus stop which was a few kilometres away. I thought maybe the walk would help clear my head. I stopped mid-way as I heard a puppy squealing. All I could see around me were garbage bags. People have no sense as to where to throw garbage.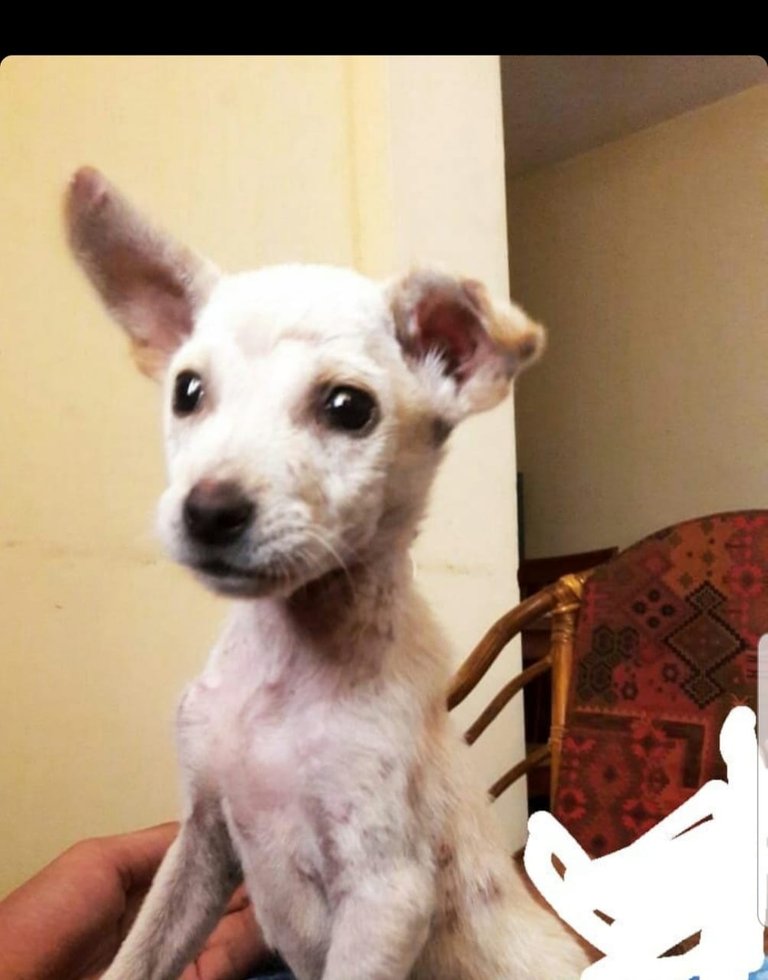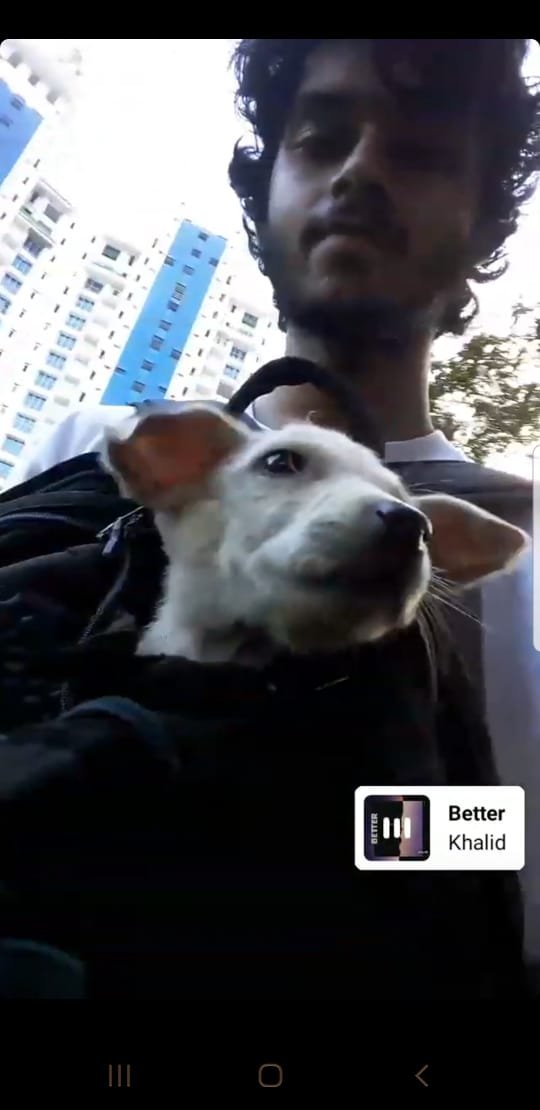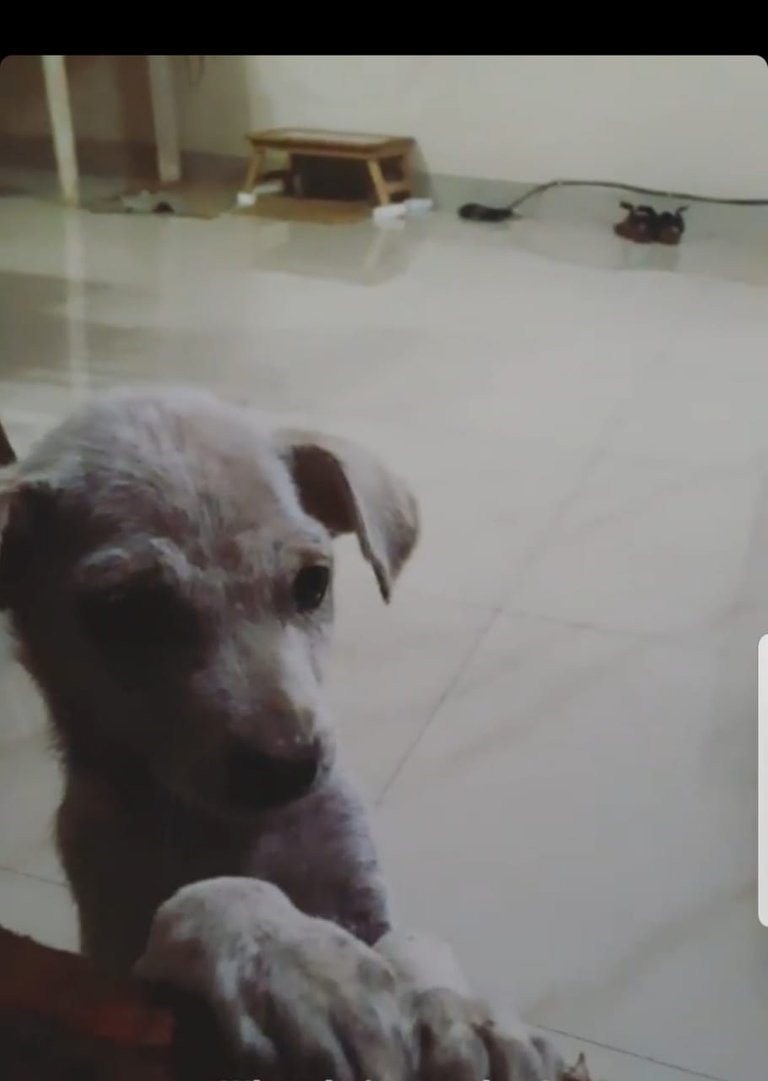 I looked around and searched through garbage and that's when I found her. Wrapped in a plastic bag, left to die. I opened the plastic and set her free. She was covered with lice and she had only a few patches of hair. She looked malnourished and she needed serious help. Her previous owner must have thrown her away because of the way she looked. How cruel can the world get?
She kept walking and since I had nothing to hold her in. I took my food handkerchief and wrapped her in it and carried her to the bus stop and took her home. When mom opened the door, I asked her not to get mad at me. I slowly showed her the puppy. My mom was furious for a second but then felt really bad for the puppy. My mom and I took care of her that day and the next day I took her to the vet to vaccinate and deworm and got her back home. She was getting healthier and better as she started to give out tiny barks and started jumping around the house. I knew that I wouldn't be able to keep her with me for a long time so I posted a few stories of her on Instagram to see whether anyone could adopt her. But considering the way she looked back then, no one would have agreed to take her.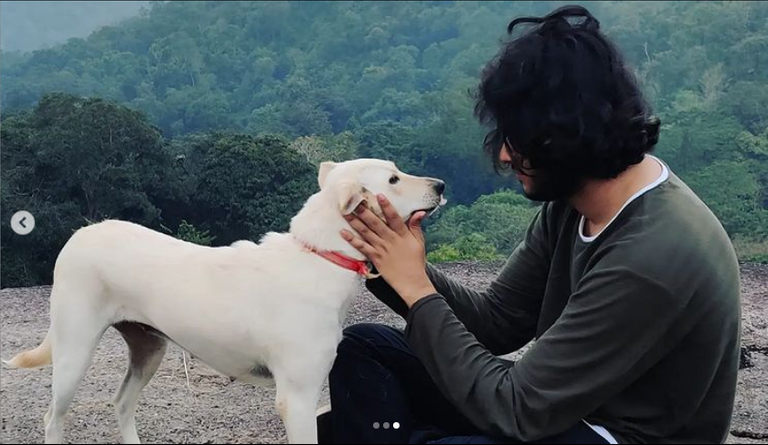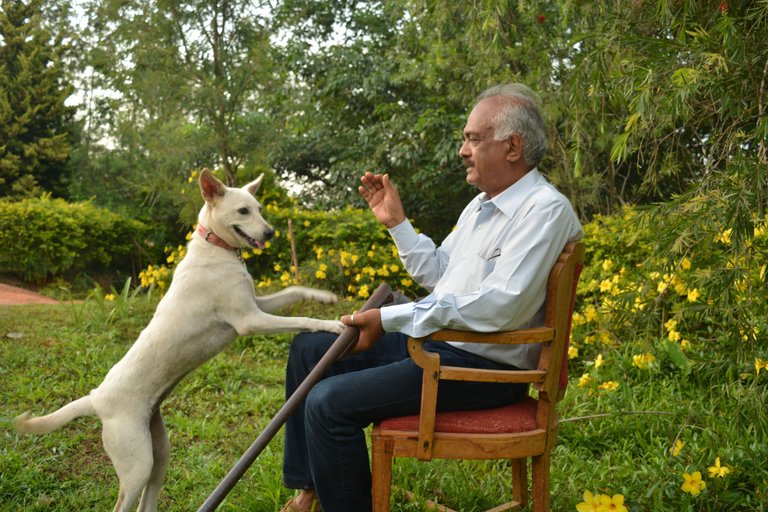 Since dad would be coming home and wouldn't want to see a dog around. Mom and I agreed to keep her in college near the canteen area. There were other dogs in college and I was worried if they would harm her but surprisingly they took her under their wing and there wasn't any problem. The whole college knew that I had kept the puppy on campus and people always offered her something to eat or drink.They always played with her. Some people even sat down removing the lice on its back. People adored her as she was tiny and hyperactive. She was kept at the college for a week until one fine night. Celebrations were happening, must have been Diwali. I wasn't in the mood that day and was feeling pretty low so I went to check up on the puppy. As I walked towards the canteen it started to rain and I wondered how this Lil puppy would stay in this weather. I called out her name and slowly I saw her jumping and coming towards me. She always recognised me. I felt better when I played with her in the rain. That's when I knew what I had to do. I wrapped her in my arms and took her home again. This time I would convince my dad for her to stay.
When I arrived home, dad took one look at her and felt bad and agreed to let her stay. She would then be sent to Koppa, my native place, a land filled with lush green plants and fresh air. She would then be introduced to her elder brother, A Dachshund named Rambo. Snoopy was named by mom and is based on the comic. Snoopy lives her happy life always jumping at us with happiness and always happy. Playing with insects and birds and being the happiest dog in the world.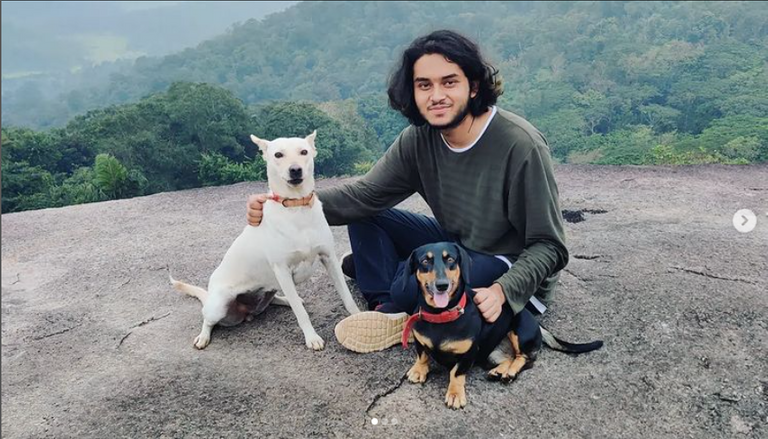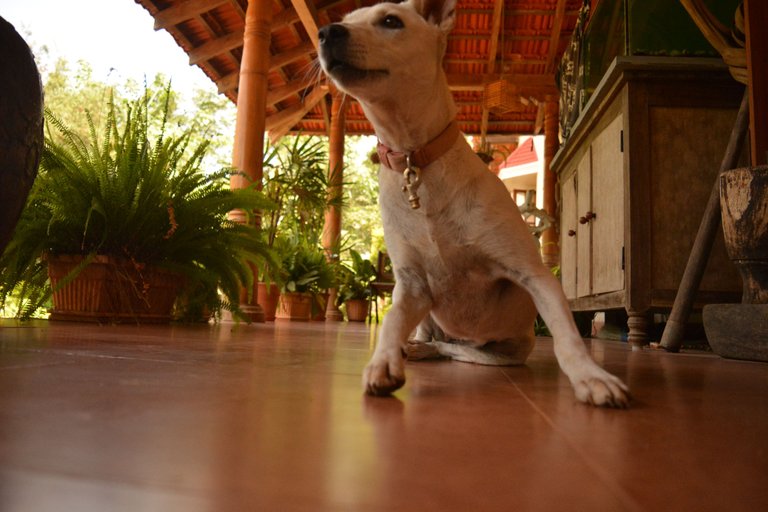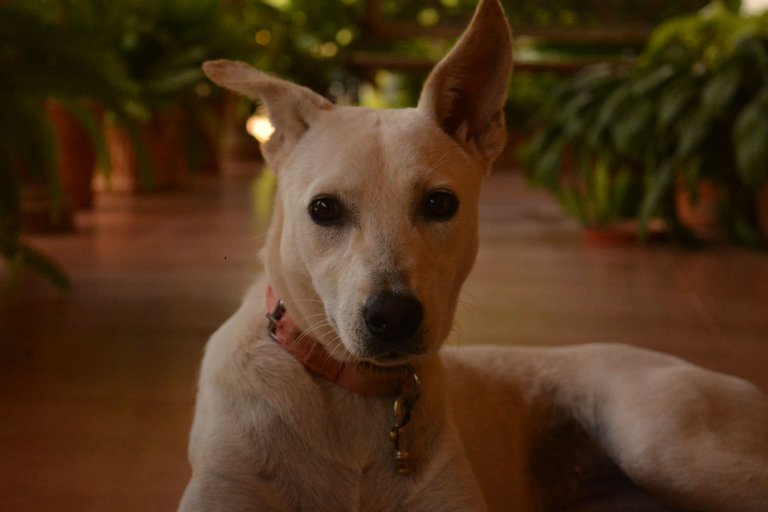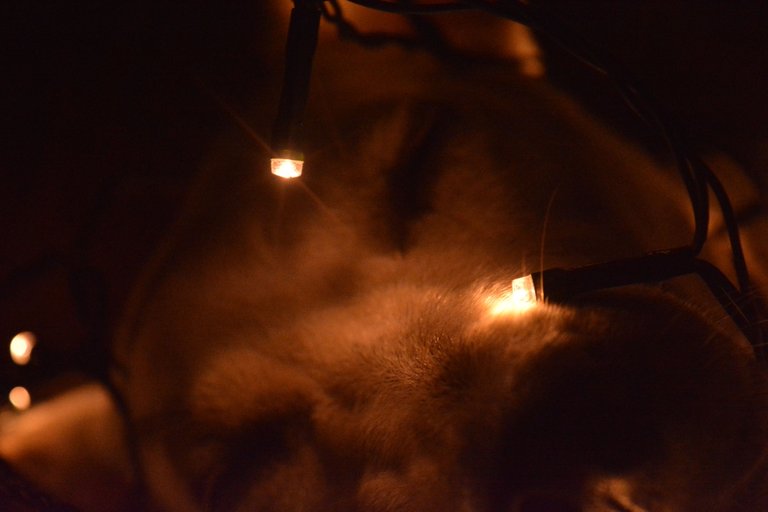 ---
---