Visually stunning movie - Animal World by Han Yan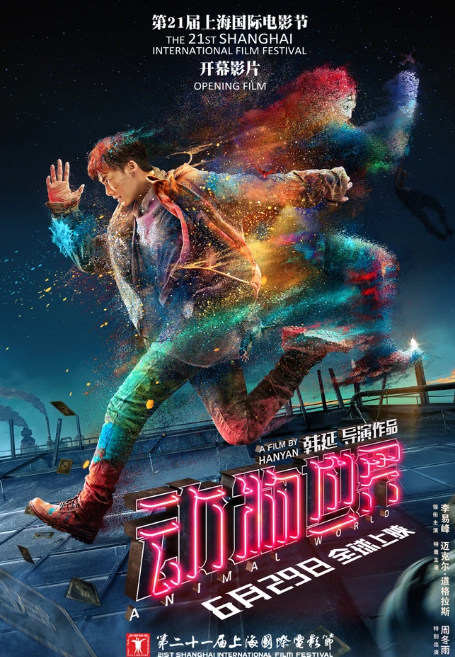 source
If the contestants of Hunger Games were told to play rock, paper, and scissors rather than kill each other with bows and arrows, they might have got a seat at the table of Animal World.
This movie is a rare Chinese film based on Japanese Manga. And this blockbuster movie was directed by Han Yan. The reason I am talking about this movie today is that they have gone through the roof with the visual scenes. Slow motions, story within a story, frantic sense of motion this film has it all. it includes an overexaggerated amount of clown scenes which although visually stunning, doesn't provide the kick with the story's needs.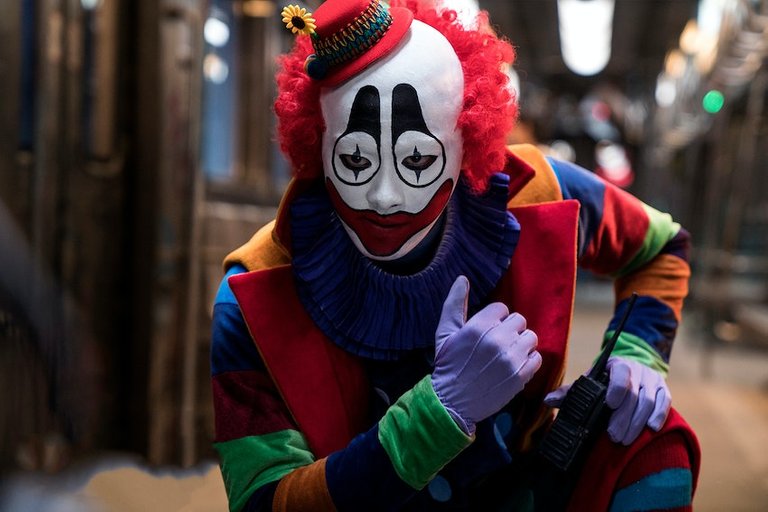 source
The story revolves around one man who takes care of his mother in the hospital where his crush is a nurse working there. The man works as a clown in the local Games Arcade. Due to this he isn't able to earn enough for his mother's bills and seeks help from his crush. His childhood friend comes to seek papers of his house to keep it on the mortgage and promises that he can pay the bill with that money. Whereas the best friend goes gambling and loses it all.
The loan shark catches him and tells him he has two choices, either to earn for the next 30 years and repay him or play a game.
The game wasn't disclosed until they reached a ship sailing across the ocean.
The majority of the movie takes place with a mass game of stone, paper and scissors. It was imprinted on the cards and the game gave me a feeling of watching Squid Game. The film set is extraordinary giving a vintage casino vibe and also a real tiger as a showcase.

source
The best surprise is having American actor Michael Douglas as the Gangster boss in this movie. Although he has got very few scenes he has grabbed my attention with those menacing dialogues. The vibes were very much alike but unlike the Squid Game, they didn't have a lot of gore scenes. The losers of the game were just taken to another room.
The visual scenes while playing the game reminded me of sherlock homes when he deduced and solves a mystery. There were a lot of scenes where the protagonist keeps having a mental breakdown and starts imagining people as aliens and himself as a superhero clown who kills them. The gore scenes were only when these scenes happened which I think were irrelevant but added to the visual bravura.
Overall this movie is something I would suggest film enthusiasts watch purely because of the visual scenes. This movie is like watching Everything, Everywhere All At Once. A visually stunning movie and great to watch alone maybe. I would say that don't judge the movie from the first 5 mins of it.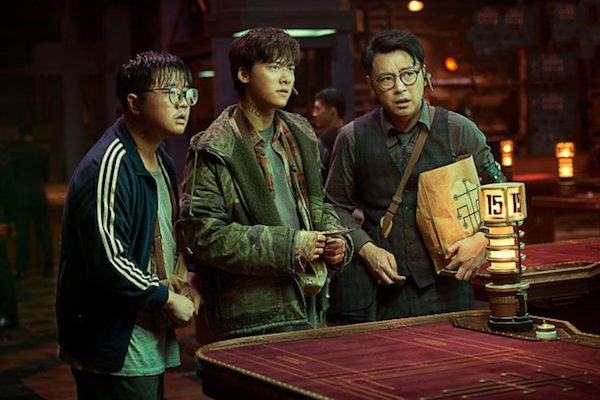 source
I would rate this movie an 8/10
the IMDb score is 6.4/10
rotten tomatoes: 69%
Thank you so much for reading this far!
---
---