Finally the opening party!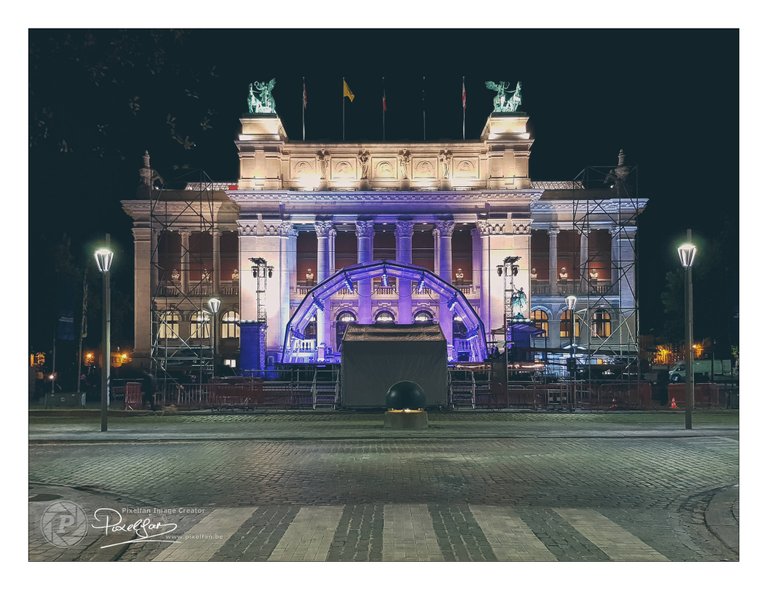 ---
After 12 long years, the renovation works are finally finished and my neighbor is opening again!
And yes, as you can see, that will be accompanied by a banging party...
For those who don't follow me and therefore don't know what I'm talking about... my neighbor is the KMSKA, the museum of fine arts in Antwerp 😉
Officially, the museum won't open until Saturday, but as a neighbor I get the opportunity to get a preview tomorrow, so of course I've already reserved my place.
Needless to say, I'm very curious to see what it looks like inside. After 12 years I even almost forgot what it looked like before the works 😂
In any case, and if it is allowed to shoot inside, you can expect nice architecture and art photos in the coming weeks...
(and otherwise less quality photos taken with my phone, like this one 😉)
---
You liked this post?
Right you are 😉
Just follow me here to make sure you don't miss any new work. As you can see below, you will be in good company... my 3 skinny friends are waiting for you 😉


BTW: I will not ask you to upvote my posts… deep down inside you know you have to 😉
Curious to see my other work?
Although I spend most of my time here, you can also find me in other places… just take your pick…






---
---