I confess...I lied...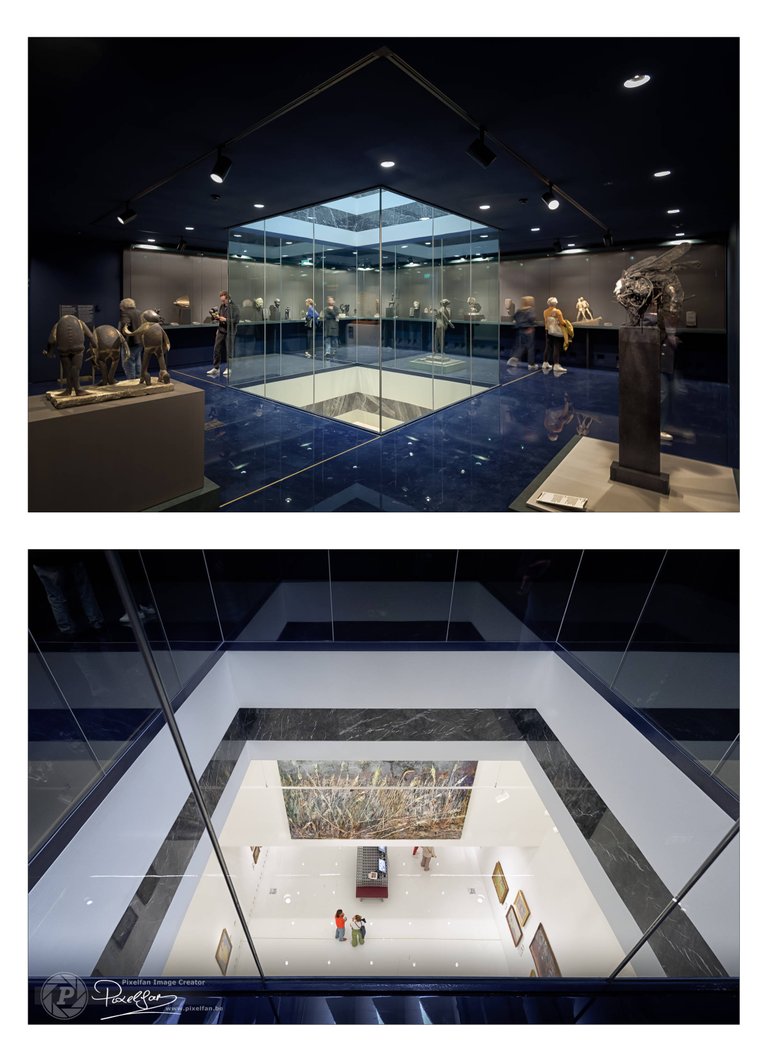 ---
In my previous posts I said that the modern part of the museum had mainly white as a background... but that wasn't quite true 😳
Some of the highest floors are reserved for smaller works such as prints and smaller statues. And they opted for dark blue as the base color for walls and floors...
This makes the whole thing feel very cozy but...so damn dark. Not easy to take a photo when both tripod and flash are not allowed!
So you can see that the people in the background are not completely in focus and this is due to the slow shutter speed I had to use.
I would have asked them all to stand still but yeah... apparently I don't have that much authority 😂
In the bottom photo you can see the "light channel" I talked about in my previous post.
Thanks to this construction, the sunlight can be collected and channeled to the lower floors of the museum...
Particularly useful if you want to spy on someone too 😉
---
You liked this post?
Right you are 😉
Just follow me here to make sure you don't miss any new work. As you can see below, you will be in good company... my 3 skinny friends are waiting for you 😉


BTW: I will not ask you to upvote my posts… deep down inside you know you have to 😉
Curious to see my other work?
Although I spend most of my time here, you can also find me in other places… just take your pick…






---
---