Showoff Dad 😉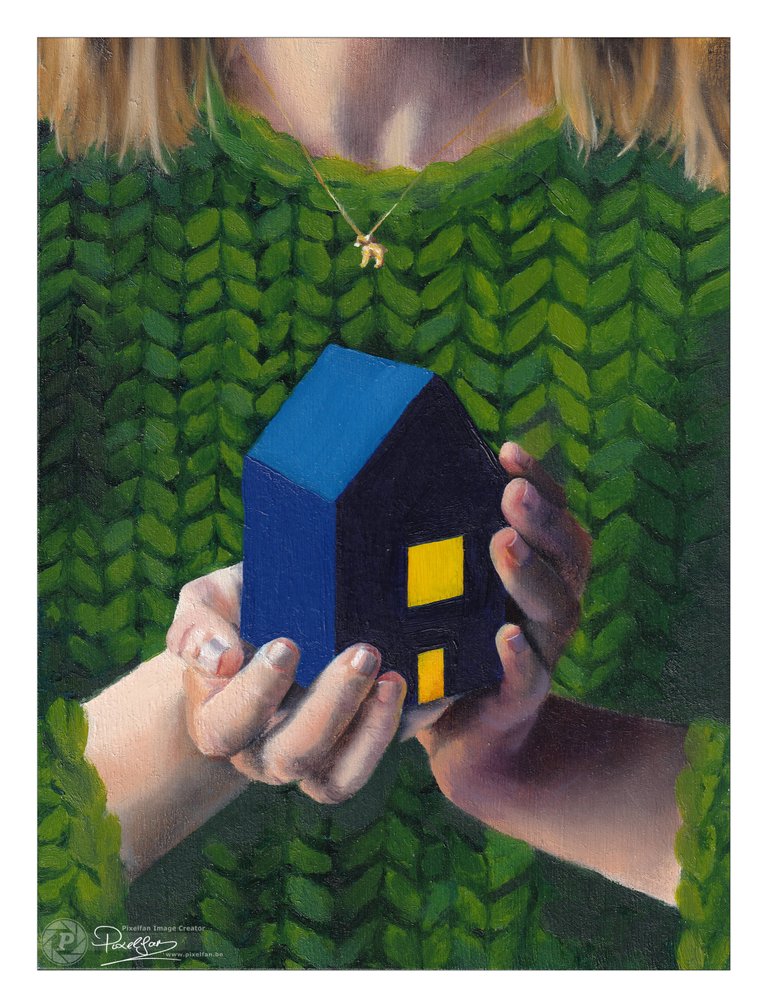 ---
Maybe you remember I showed the to-do list my daughter had left for me during her holiday (https://peakd.com/proofofbrain/@pixelfan/my-holiday-job)...
But to be honest, it was funny but didn't really showed her drawing/painting skills.
And that's why I took this photo of her "real" work.
What you see here is her interpretation of a self-portrait (yes, we are quite shy in our family 😉). She likes to paint with oil paint and this is also an Oil on panel.
Do I need to add I'm a proud dad? 😉
---
You liked this post?
Right you are 😉
Just follow me here to make sure you don't miss any new work. As you can see below, you will be in good company... my 3 skinny friends are waiting for you 😉


BTW: I will not ask you to upvote my posts… deep down inside you know you have to 😉
Curious to see my other work?
Although I spend most of my time here, you can also find me in other places… just take your pick…






---
---