My Cooking - (Thai food) Pork curry with bitter melon.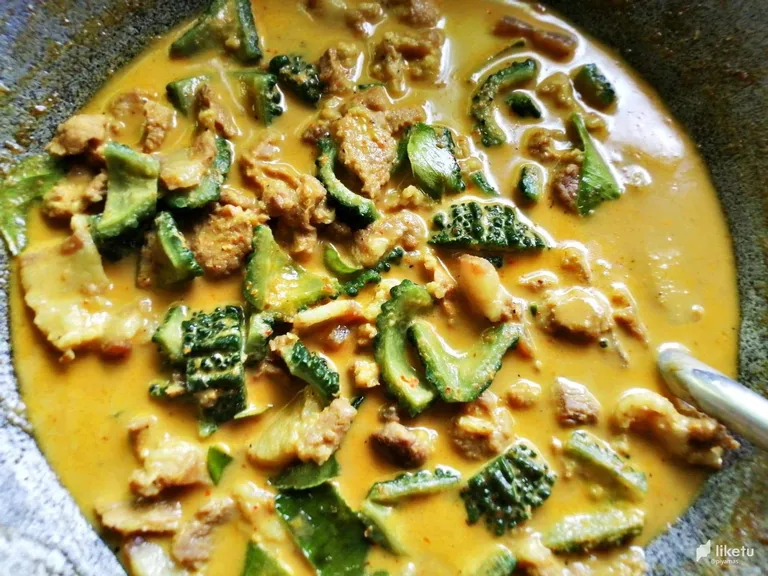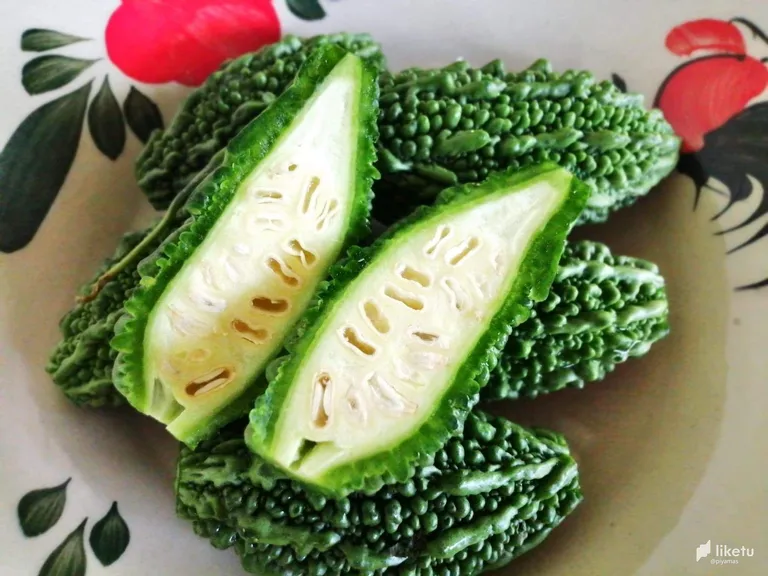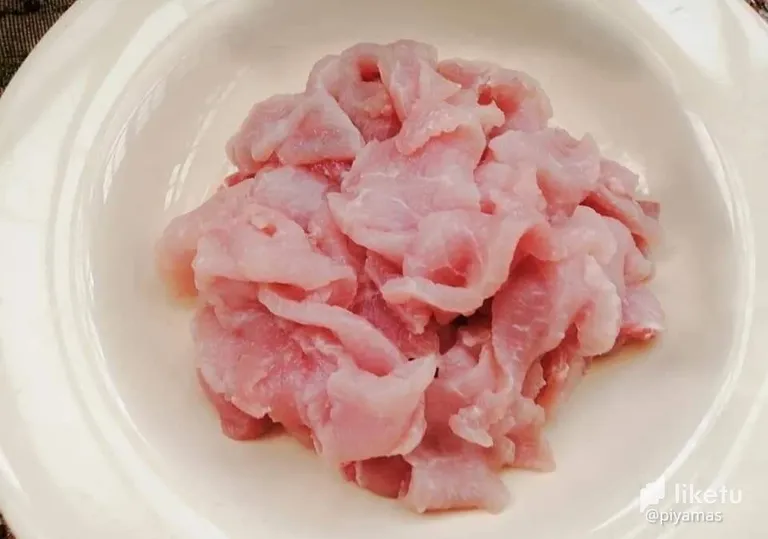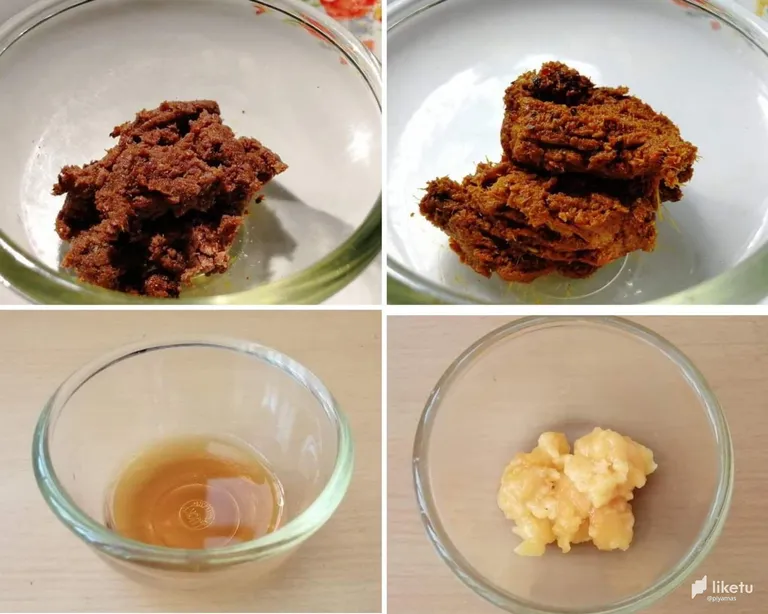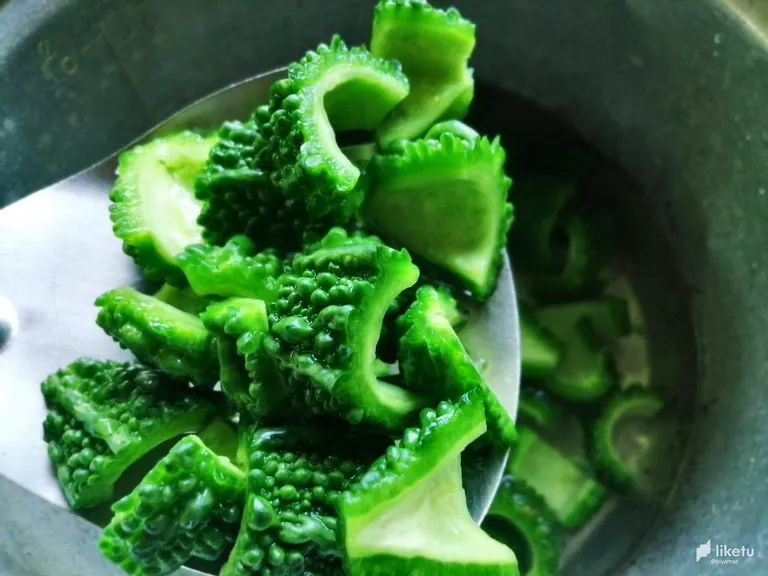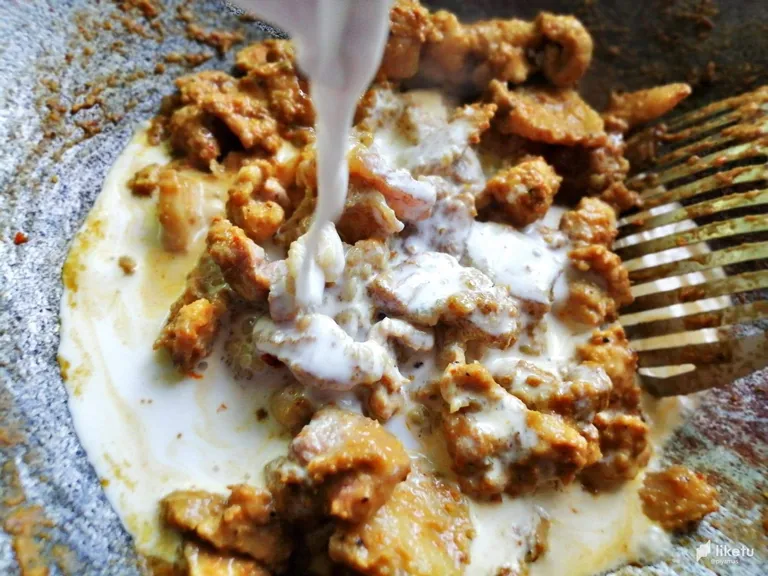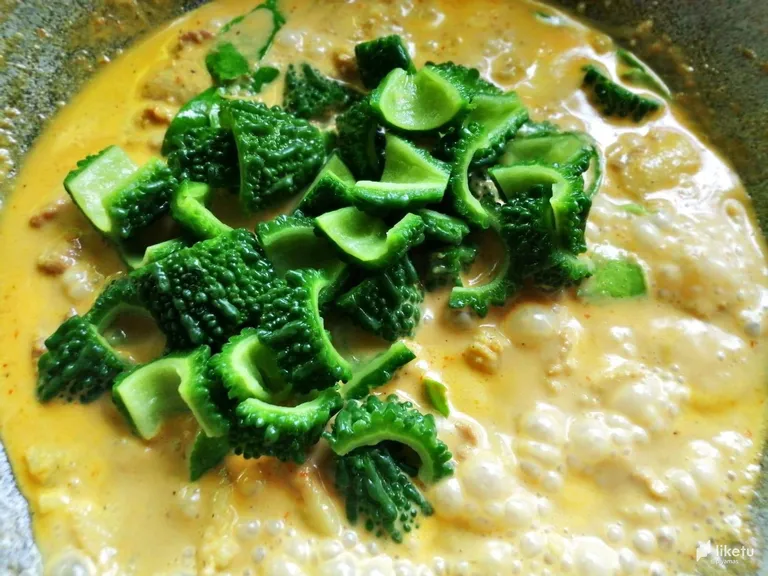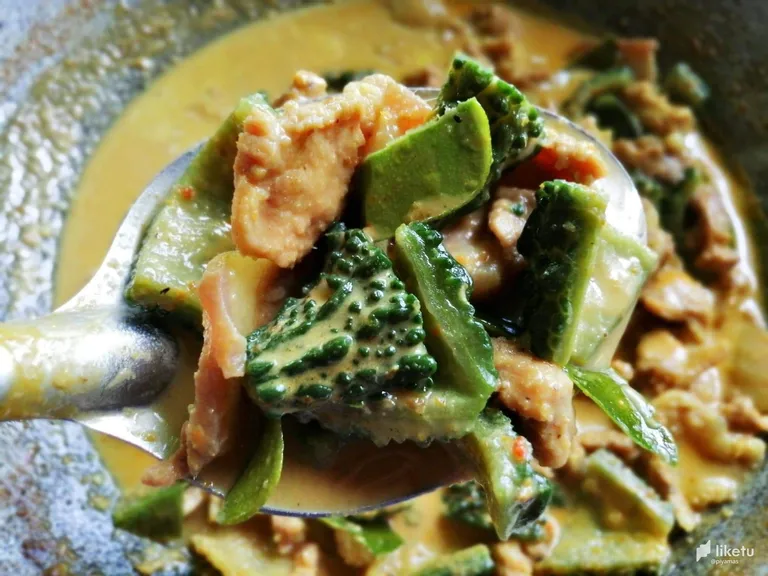 Hi everyone
The bitter melon is a vegetable that has a cool effect. Many people like to eat to nourish the body. Because bitter melon has medicinal properties and has many health benefits, such as nourishing eyesight, helping to reduce blood sugar, Helps appetite. We can use bitter melon to cook a variety of menus For example, the menu I made yesterday was Pork curry with bitter melon.
Ingredients
Bitter melon 300 grams.
Pork loin 300 grams.
Coconut milk 2 cups.
Curry paste 1 tablespoon.
Shrimp paste 1 tablespoon.
Sugar 1 tablespoon.
Fish sauce 2 tablespoons.
Seasoning powder 1 tablespoon.
Procedure​
Cut bitter melon in half and use a spoon to scrape all the filling out.
Cut the bitter melon into pieces about 0.5 cm thick, wash thoroughly and set aside to drain.
Bring the bitter melon to the salt water to reduce the bitterness. By putting the water in a saucepan, add salt. When the water is boiling, add bitter melon. Wait until the water boils again and turn off the stove.
Use a spoon to remove bitter melon from the boiling water. Immediately put in the cold water So that the bitter melon remains crisp, the color is still fresh and tasty.
When the bitter melon cools off the heat then scoop it up and let it drain.
Prepare the pork. Today I use pork loin that was bought fresh from the market in the morning. Brought the pork to wash and clean. And then cut into bite-sized pieces, But will be a little, set aside.
When all the ingredients have been prepared, So let's start to Cooking. Put little coconut milk in a saucepan, heat followed by curry paste and shrimp paste well, stir until melt.
Add the pork and wait until cooked. Add the bitter melon. flavor as desired. I add fish sauce, sugar and seasoning powder. Finished, ready to serve.
Thank you all for your support and see you soon.
---
For the best experience view this post on Liketu
---
---