Preparing Okra Soup - My Favourite Meal as a Child
Today I decided to prepare a meal I used to enjoy as a child. I used to enjoy this so much that it actually was my favourite meal as a child. I made a dish called Okra soup. Nigerian Okra soup is simply a stewed okra soup recipe and it is a very popular delicacy among almost all ethnic groups.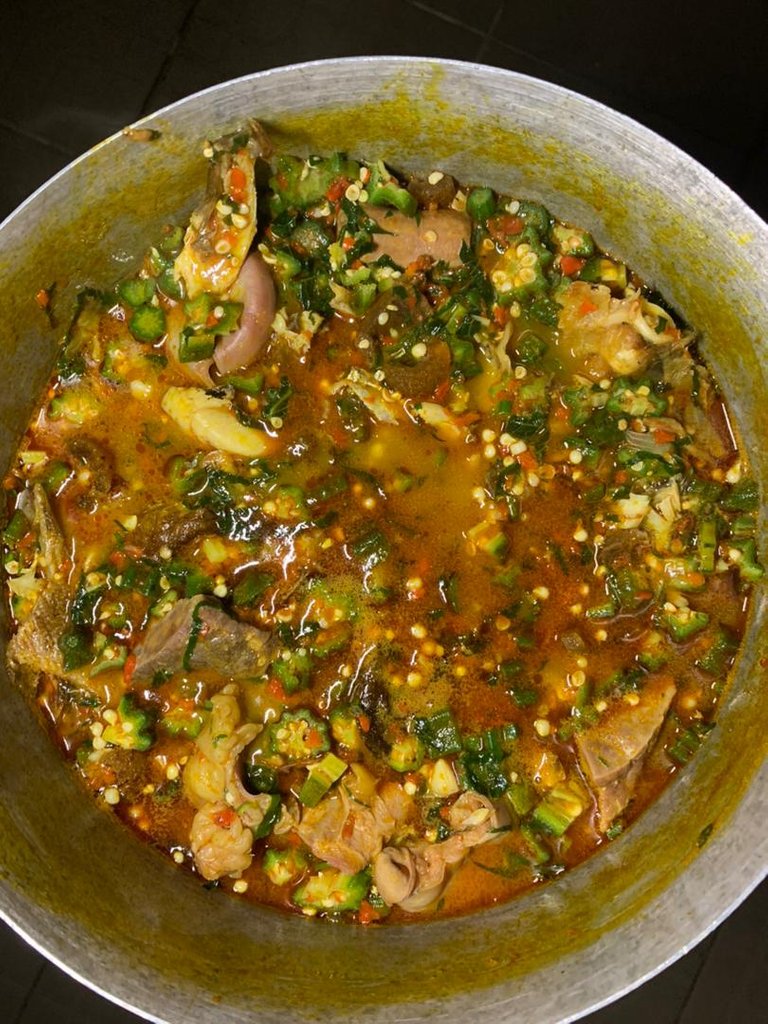 ---
Okra soup is very popular across Nigeria and it is prepared from sliced okra fruit, meat, crayfish, seasoning cubes, salt, pepper, etc. Okro soup can be eaten with different kinds of "swallow" foods. Swallow foods are pliable yet firm doughy meals including pounded yam, eba, amala, starch, fufu, and many more. The pliable texture makes it easy to eat with your hand with a soup or stew.
---
Ingredients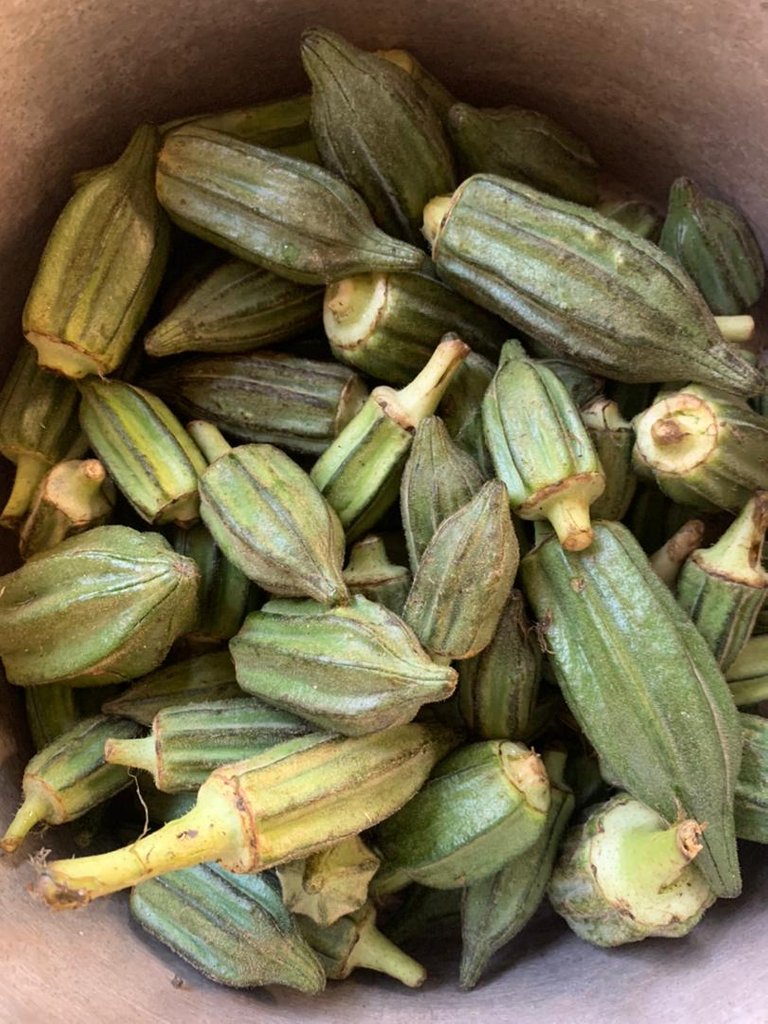 ---
Meat. (You can use any kind of meat or chicken. I used offals). I prefer using offals to lean beef because they add a unique flavour to the soup.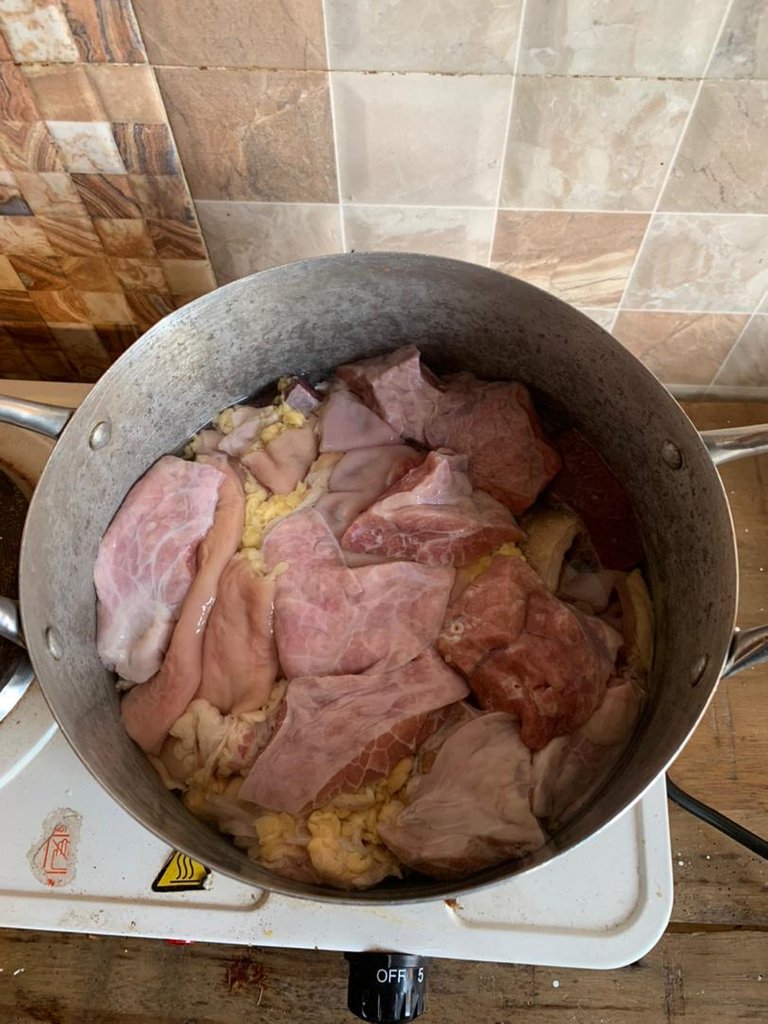 ---
Smoked Hake fish (known locally here as panla fish)
---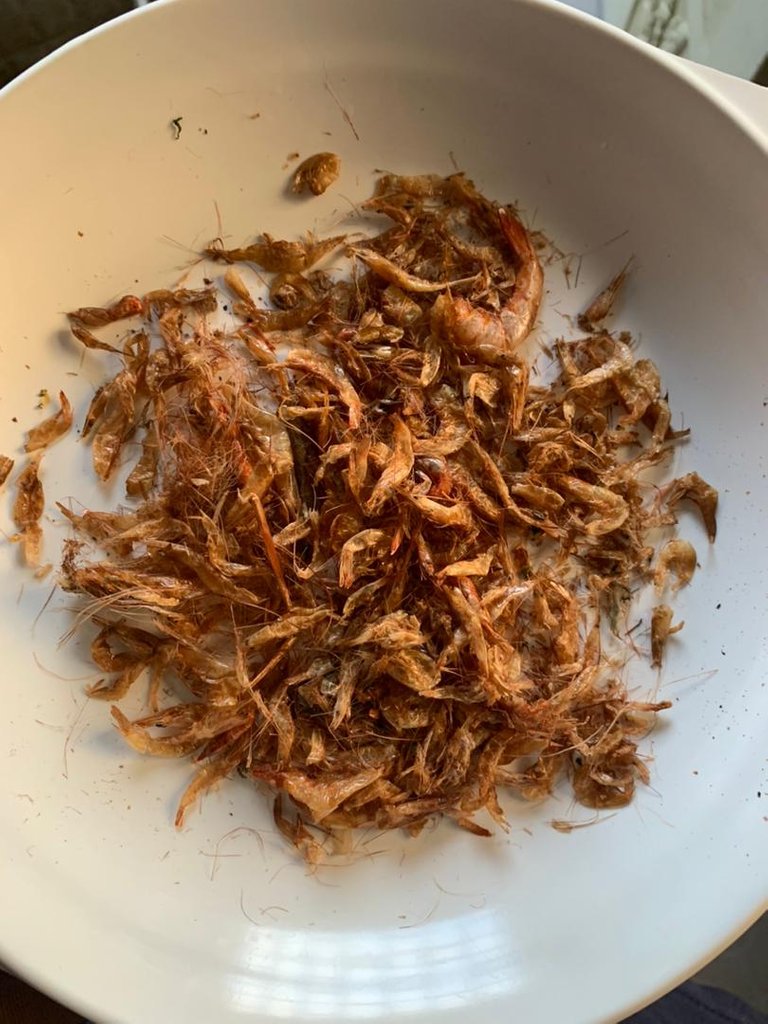 ---
Smoked cowhide (known locally as kpomo or kanda)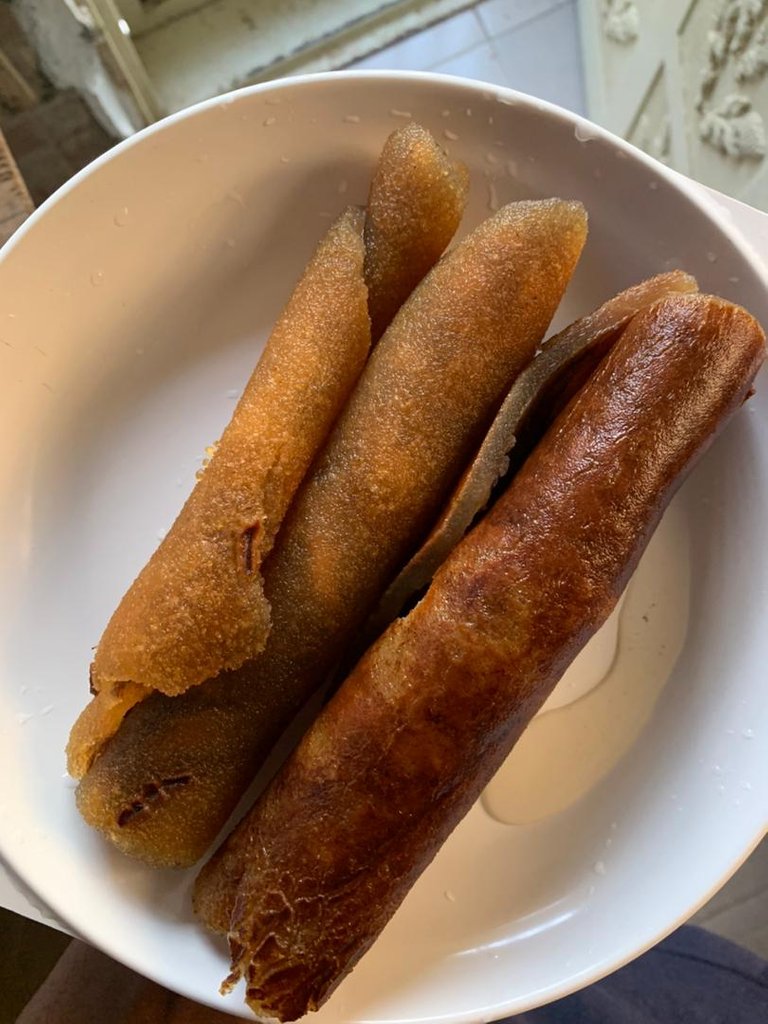 ---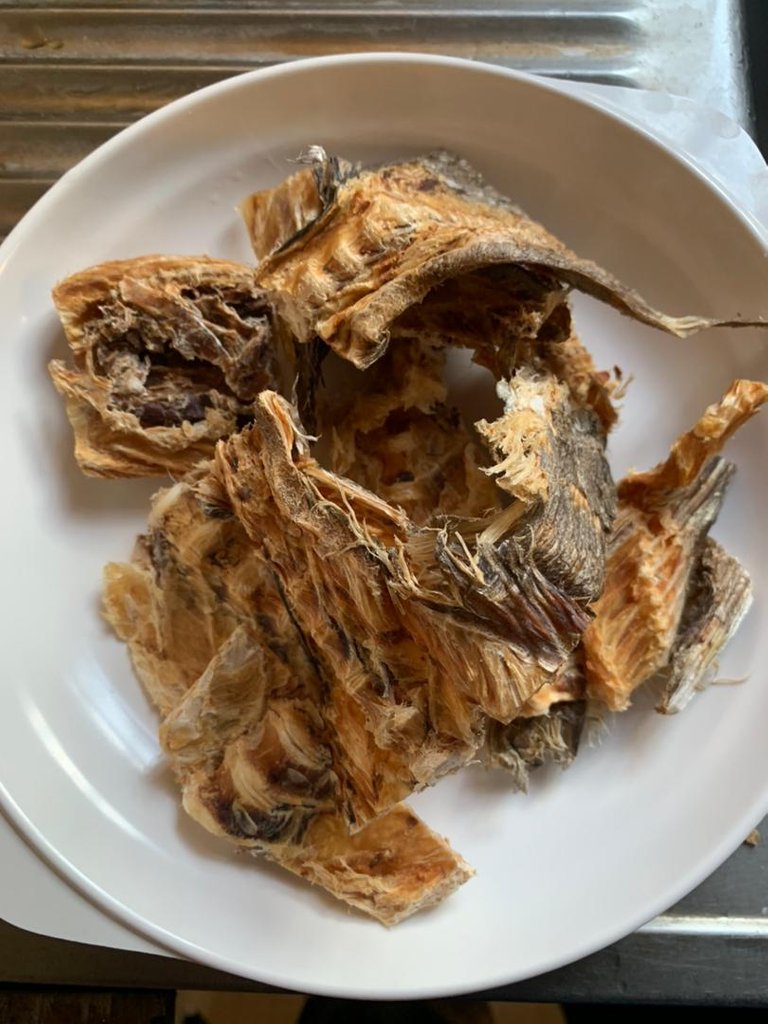 ---
Fluted pumpkin leaves (known locally as ugwu leaves)
Salt
Seasoning
---
Fresh scotch bonnet pepper
---
Highly aromatic and spicy made from dried Scotch Bonnet Peppers It adds a distinctive taste to dishes. The "Cameroon" part of its name refers to the drying process.
---
Dried and ground scotch bonnet pepper

Palm oil
---
---
Steps
The first step to making okra soup is cooking the meat and the other fish.
I washed and cut the meat, kanda, stock fish and smoked fished and set them aside.
The kanda has to be cut into tiny pieces as shown below.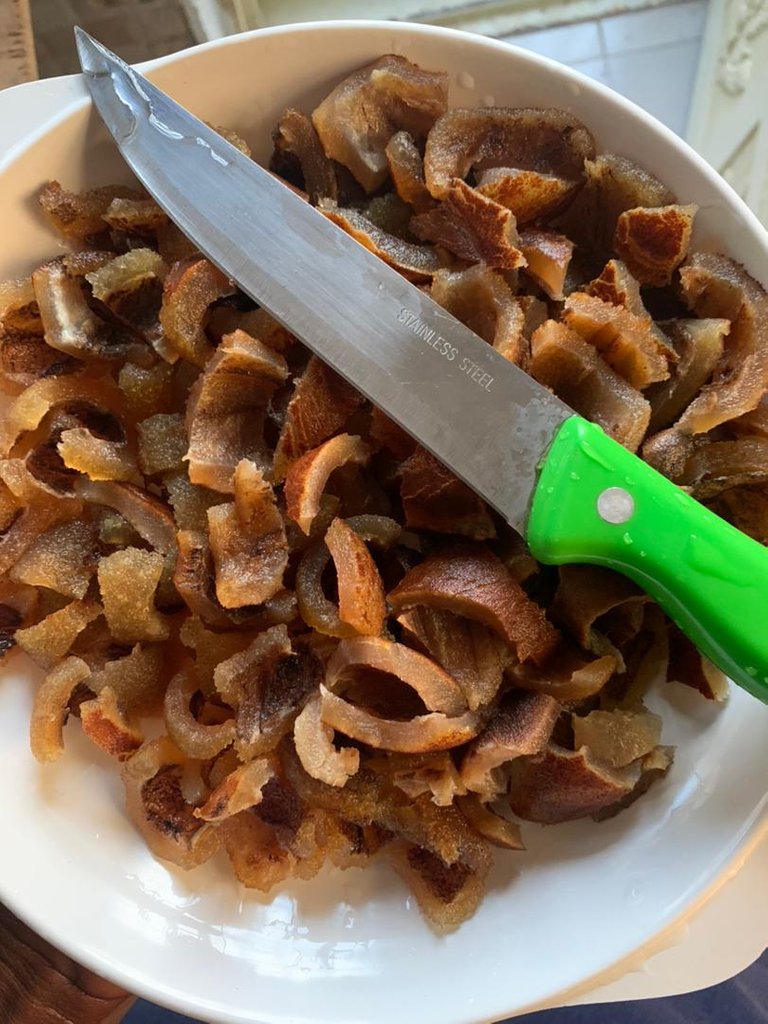 ---
I washed and chopped the fresh scotch bonnet pepper and ugwu leaves and set them aside.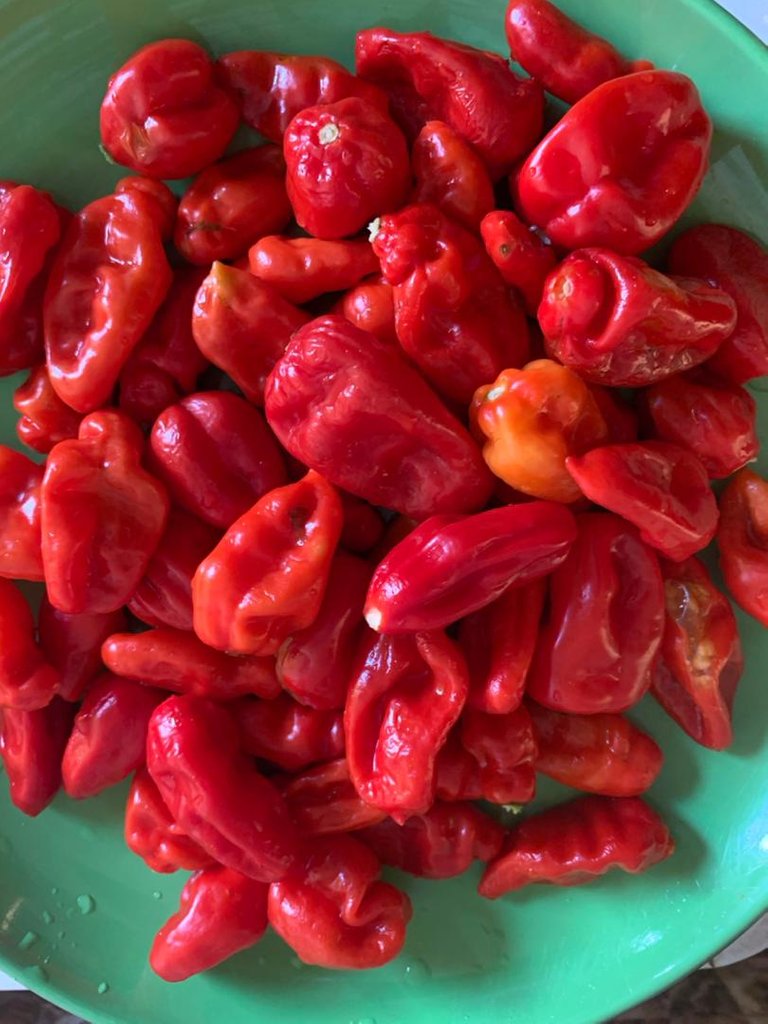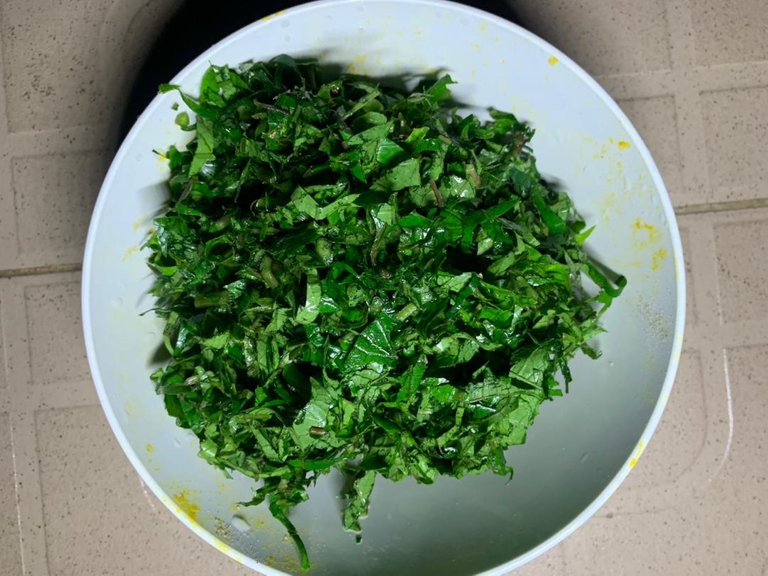 ---
I washed the okra fruits and chopped them into small bit. You can decide to grind or pound it into a finer consistency.
---
I added the meat and kanda into a pot and cooked for about 15 minutes along with some part of the fresh pepper, dried peppers, salt, seasoning and onions and set aside.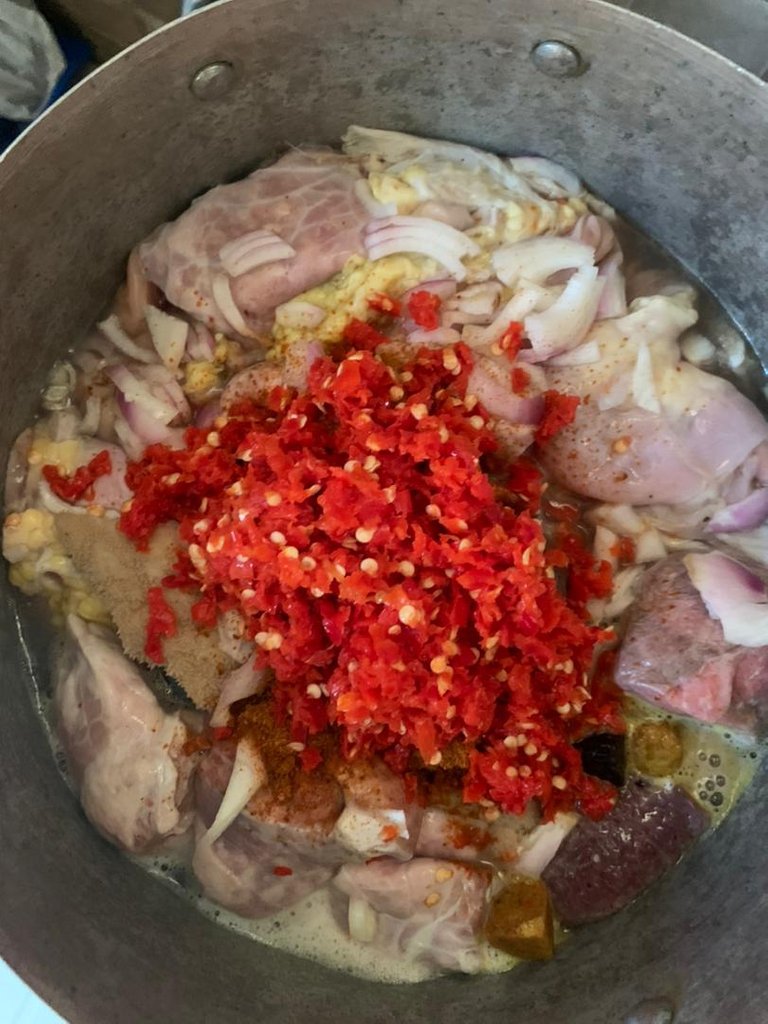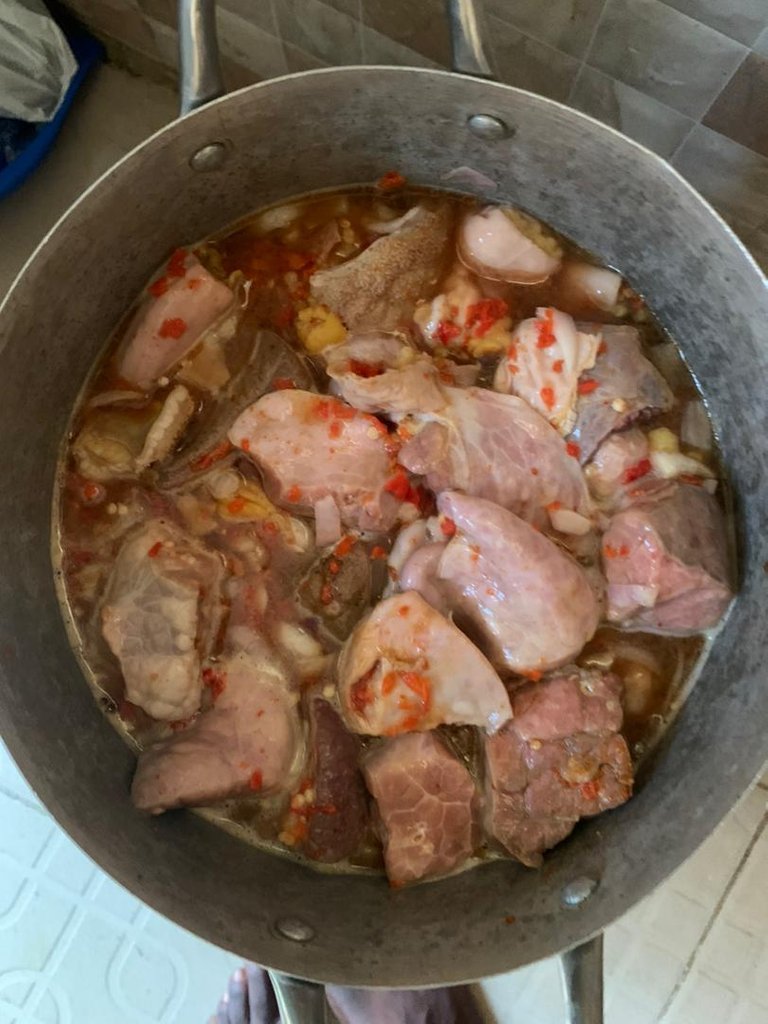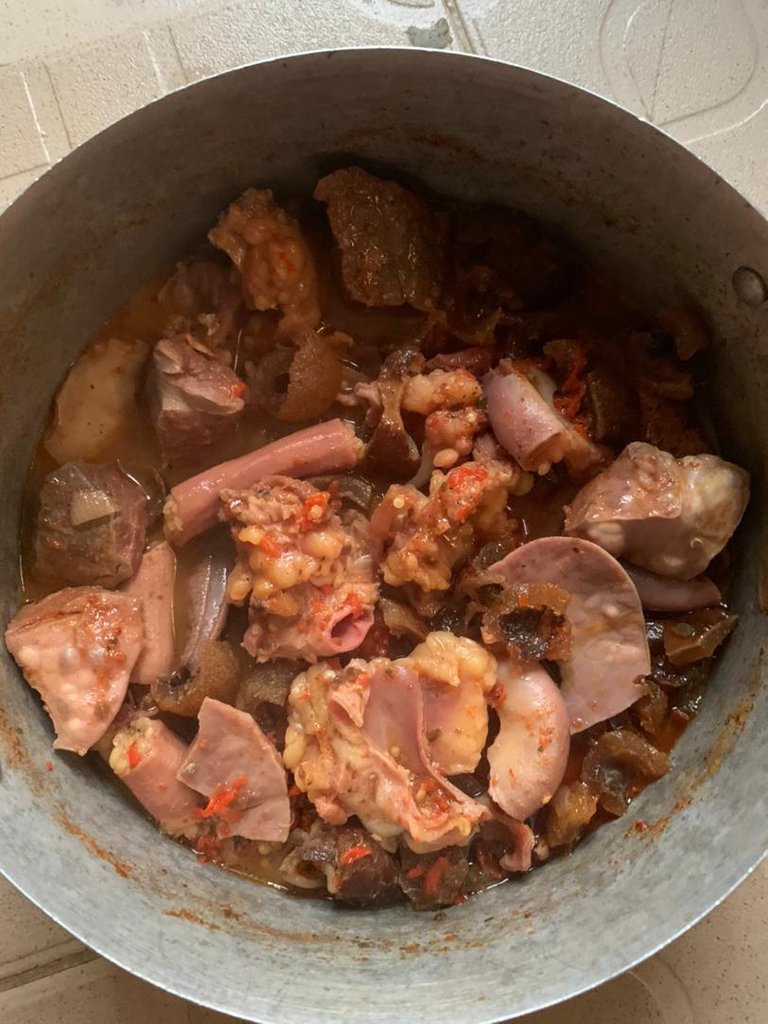 ---
I did the same for the smoked fish, stick fish and dried shrimp for about 10 minutes and set them aside.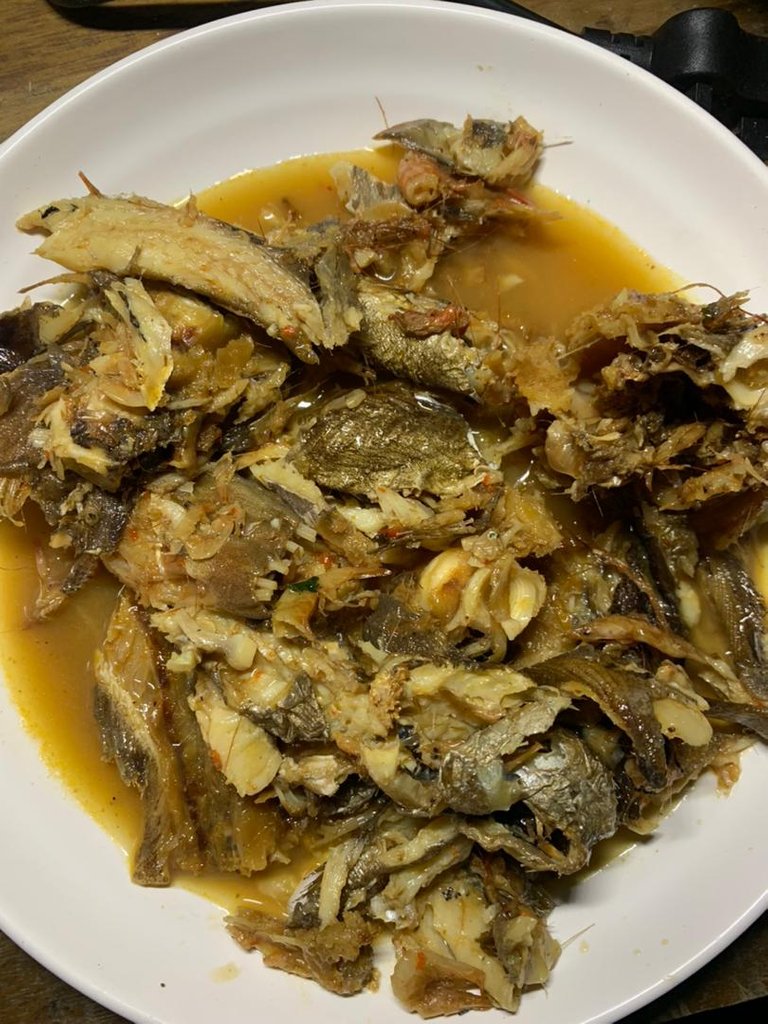 ---
Into an empty pot, I added the cooked meat and fish along with the broth.
I added the chopped-up fresh pepper, palm oil and more seasoning to taste and allowed the whole mixture to cook for another five minutes.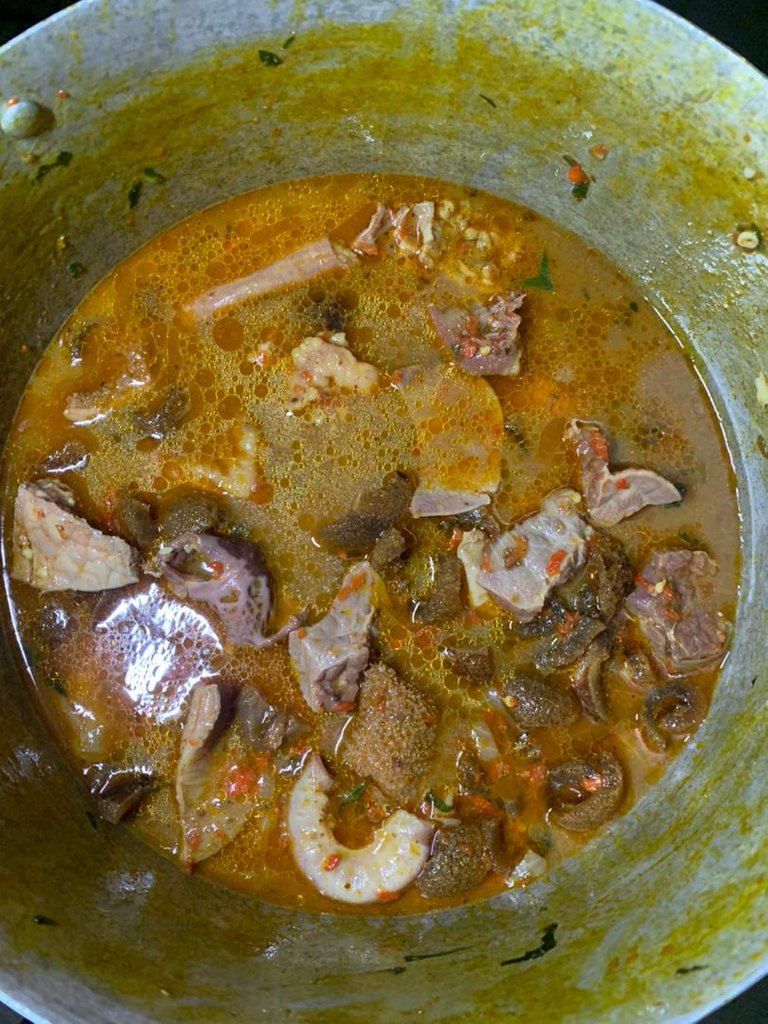 ---
I added the chopped up okra into the boiling mixture and allowed this to cook for another ten minutes. It is imperative not to close the pot when the okra is added as this tends to reduce the slime associated with the okra. Retaining the slimy nature of the soup is a vital part of it's preparation process.

I then added the fresh chopped-up ugwu leaves and cooked for another five minutes.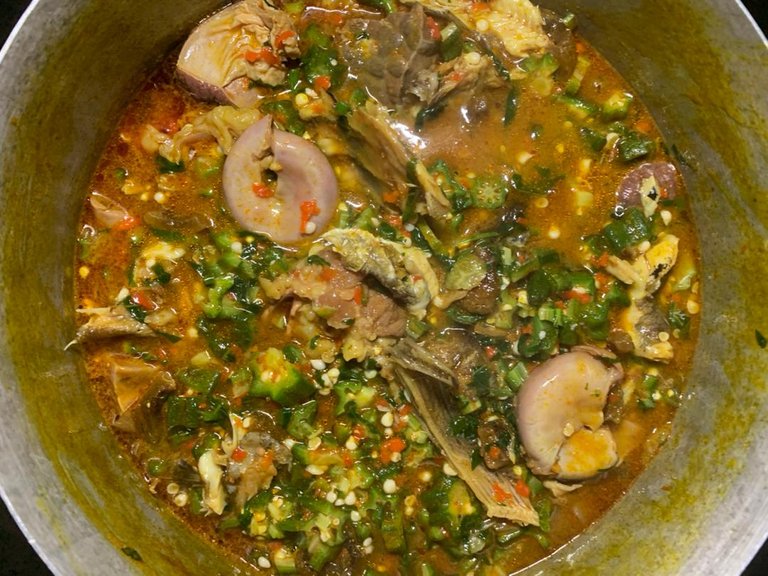 ---
And that is it. The meal is ready to be served. I served it up with eba and absolutely enjoyed my meal. Preparing eba is quite easy and straightforward. Just mix up garri (cassava flakes) into boiling water and stir until it forms a dough.
---
Made with love by @pjay96
---
---