A gentle reminder to all of you…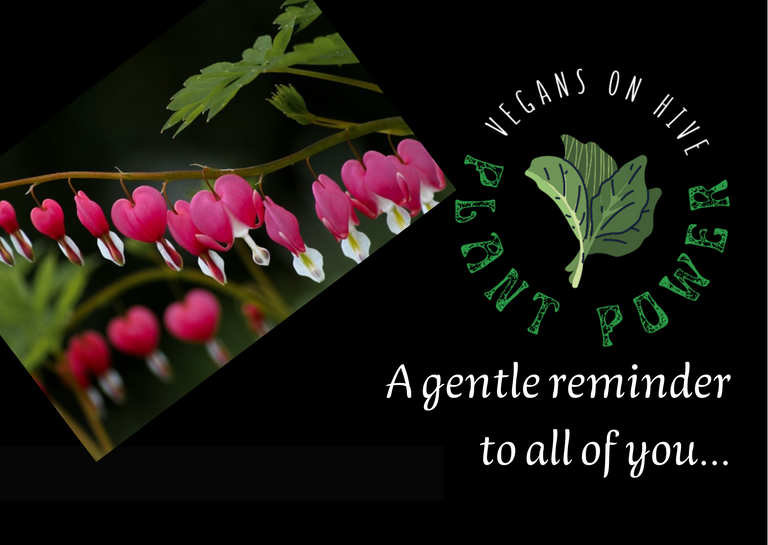 Photo by Alli Remler in Unsplash

We never thought we would have to write this post. We took for granted that the energy, sincerity and good vibes of the Plant Power (Vegan) community, was enough to keep us in harmony and respect, with a beautiful synergy, but no, unfortunately it was not enough.

A few days ago, (maybe about five days), we drafted our community rules more explicitly. The rules were already well drafted and very precise, but apparently some people had either not understood them 100%, or simply found it more appropriate to bypass them and violate them, and in doing so, they also dismissed our trust and appreciation in them. This was really disappointing, as we give all these good feelings wholeheartedly and with great joy to each of our users, and to the best of our ability, we value your honest and quality work, through our vote, comments and incentives.
---
For all the above, we wanted to make this post, which is intended to be a gentle reminder for each of you, dear users, who make life in our community, in whom we believe and trust, that you will be doing good content, honest and sincere, without plagiarism, without reposts or farming; which is important, because this way we will avoid having to reprimand or silence in a definitive way, to those who repeatedly obviate these simple rules; because although we are a loving community, we also try to be a fair community, and justice implies the application of the rules with all the consequences that this can bring. Having said that, here are the rules of this community, as well as the topics on which you can post in this niche. Please read carefully and if you have any questions or doubts, you can ask with a comment at the bottom of this post. Thank you.

THE RULES
Original content only (plagiarized content), muted and downvoted without warming.

No repost, no old content, no farming.

Vegan content only. Non-vegan content will be muted.

Engage with others.

Be kind.

THE TOPICS ON WHICH YOU CAN PUBLISH IN PLANT POWER (VEGAN)
Experiences with a vegan diet.

Ethics of animal agriculture.

How to grow a kitchen garden for your plant based food.

The best herbs and spices to have in a vegan kitchen.

Meat free Mondays - why they're a good idea.


Delegations welcome!

Find our community here

Curation Trail
---
---