The Plant Based Challenge 👨🏿‍🍳 Week #34 👩‍🍳 Important Update Within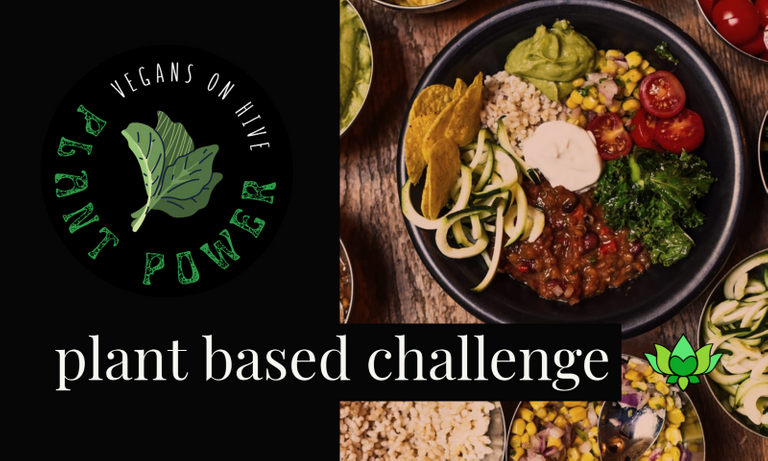 Hello all, it's @justinparke here! Welcome to the same ole' Plant Based Challenge, but in our new community! I've got an important update to share with you all in this post, so please be sure to read the full post.

Dear #PlantBased Hivers,
     Firstly I would like to share some news with you all. This will likely be my last Plant Power curation post until at least 2022, and this is for many reasons. This community is growing fast and I find myself unable to provide the attention each and every post deserves. I am also struggling to keep up with my responsibilities in my own pet project, the ASEAN Hive Community.
     Most of all though, my family and I have been stranded abroad for three years thanks to the pandemic and other factors, and we are now two weeks away from flying out of Suriname, although unfortunately not together. There is so much bureaucracy to overcome these next few months before we will be together again in Cambodia, and freetime is very sparse. I will soon be in the USA visiting family and friends, and will have little time for Hive and even less access to wifi.
     @sirenahippie will continue the Meatless Monday curations, and otherwise there will still be plenty of upvoting and reblogging to support #plantbased content.

Plant-Based Cooking Challenge
🥦🌽🍉 WEEK #34 🍈🍅🥜
     Well, since this is the last Plant Power Challenge curation, there is technically no week #34 challenge, and I simply want to announce the winners and thank all the participants.

Plant Power Cooking Challenge
Week #33 Winner(s)
HIVE rewards sponsored by @plantstoplanks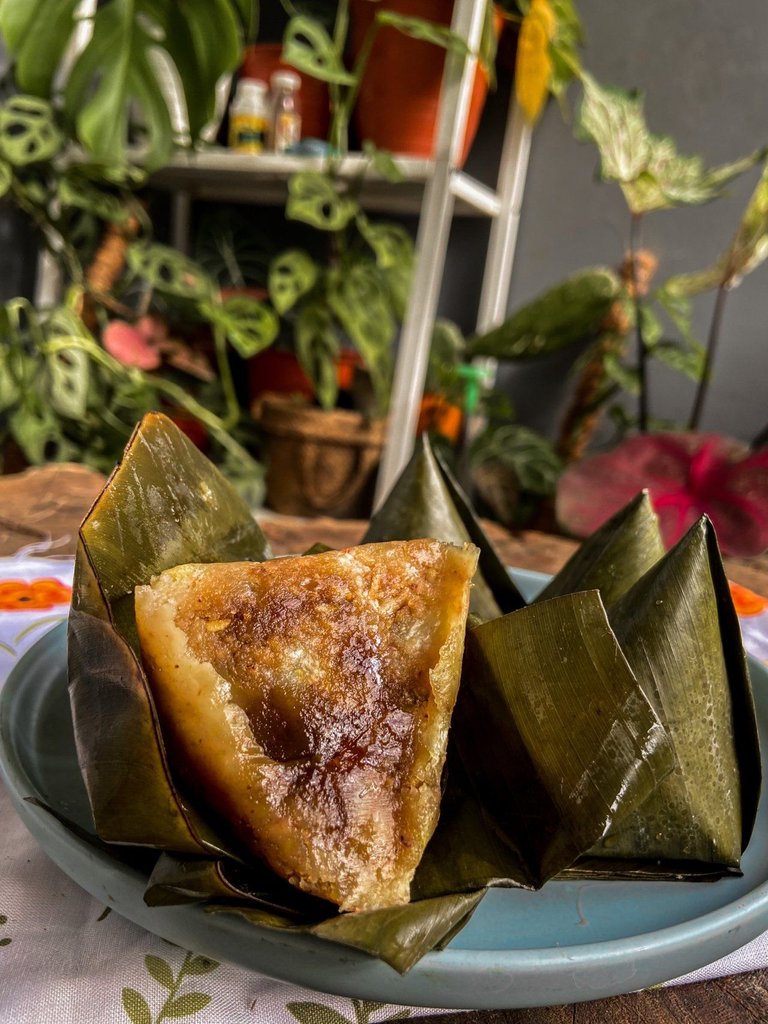 by: @aswita
     I am very familiar with many kinds of steamed rice cakes, both sweet and savory, but never have I seen sweet potato used as an ingredient, and now that I have seen it, I can't forget it. My wife and I certainly going to experiment with sweet potato in future steamed rice cakes. I love than the name of this snack too, which literally translates to blow(n) because you'd have to blow it whe
     Congratulations @aswita! You are the winner of 6 HIVE.
2nd & 3rd Prize Winners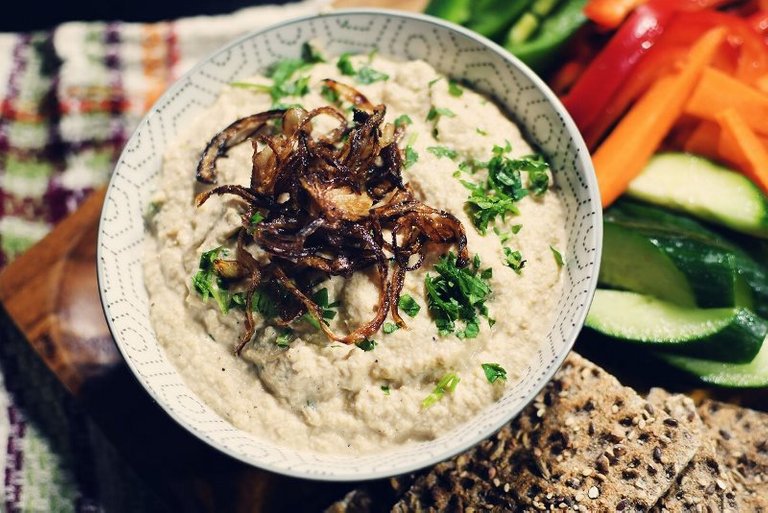 Plant-Based Onion Dip
by: @carolynstahl (2nd)
---
     Our 2nd place winner @carolynstahl showed us an improvement on a classic western snack, good ole' onion dip. When I even think of dip, I think of family reunions, big screen TVs, and extremely large and soft furniture. That being said, no members of my American family know how to make an onion dip as appealing as this one.
     Peanut butter and chocolate belong together whether in smoothies, cakes, or cookies. @chacald.dcymt shared a 3Speak video with us where she makes some tasty and also visually appealing chocolate peanut butter cookies. The video makes it very easy to see how she folds the dough to create awesome color contrasts, definitely worth a watch.

The Prizes
1st prize is 6 HIVE 2nd prize is 3 HIVE 3rd prize 1 HIVE
HIVE rewards courtesy of @plantstoplanks and @riverflows.
If you'd like to sponsor this challenge, please drop a message below.
Great posts may get reblogged, tweeted, and even tipped!
How to Be Curated by PLANT POWER
Use the tags #lotus #vegan #plantbased
Post in the Plant Power Community
Ensure your recipes are plant based - although we don't preach any diets, this curation would like to focus on plants rather than dairy or meat additions to recipes.
Use clear, well focused photographs - and ORIGINAL content!

---
---
We hope you get involved with posting lots of yummy #plantbased #vegan #lotus #foodies recipes! Good quality posts might also get a little bit of extra love in the form of tips and reblogs! Stay healthy, stay safe, and stay happy!



Powered by LOTUS token, an alternative health social currency on HIVE. Delegations welcome!
CommunityIIDiscordIICuration Trail

---
---