Platypus-Dundee's Hints & Tips post #5

G'day Splinter's! In this edition of my Hints & Tips series we are going to explore the magical and mystical Hive-Engine. It can look intimidating at first but once you spend a bit of time with it, it can be a very useful tool indeed.
This site works like an internal market place for the Hive network. It also works as a wallet for all the tokens that can be gained when using Dapps on the hive network. Just remember with Hive, your username is your wallet address. We'll go through that a bit later as I'll run you through how it all works.
So if you haven't logged in, well then that will be our first step. Type in hive-engine.com into your browser (I use BRAVE browser) and it will bring you to this screen.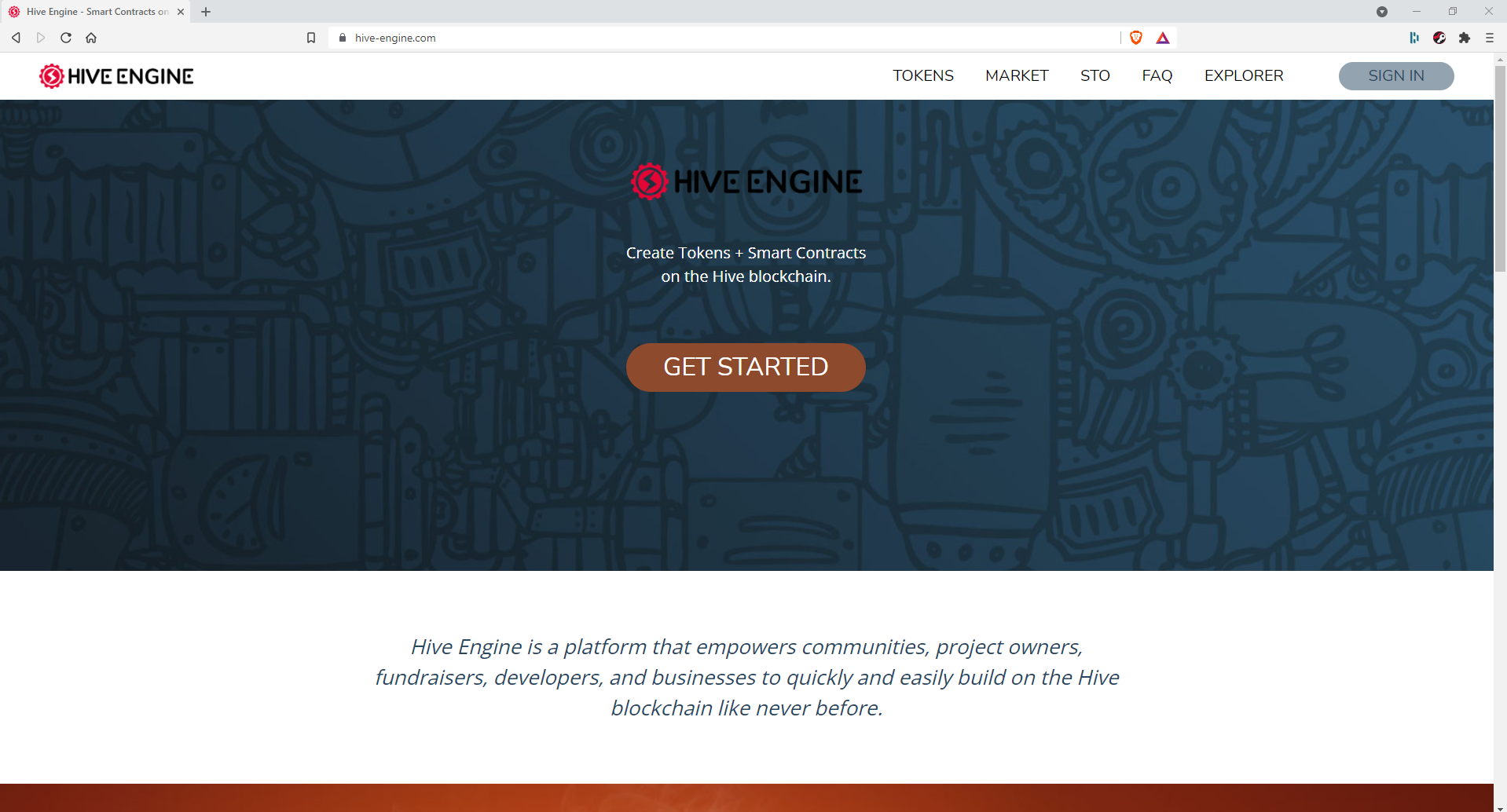 Next you will see the login screen appear. The easiest way to use hive is to use the Hive Keychain app/ ext. Can you see the little red / black / white key icon on the top right of screen? That little thing is a massive time saver with Hive - Check out my
Hints & Tips #4
post and scroll down to the hive keychain section for more info.
So assuming now, you already have your hive / splinterlands user name, enter it in here, once logged in you will see your user name in the top right of screen.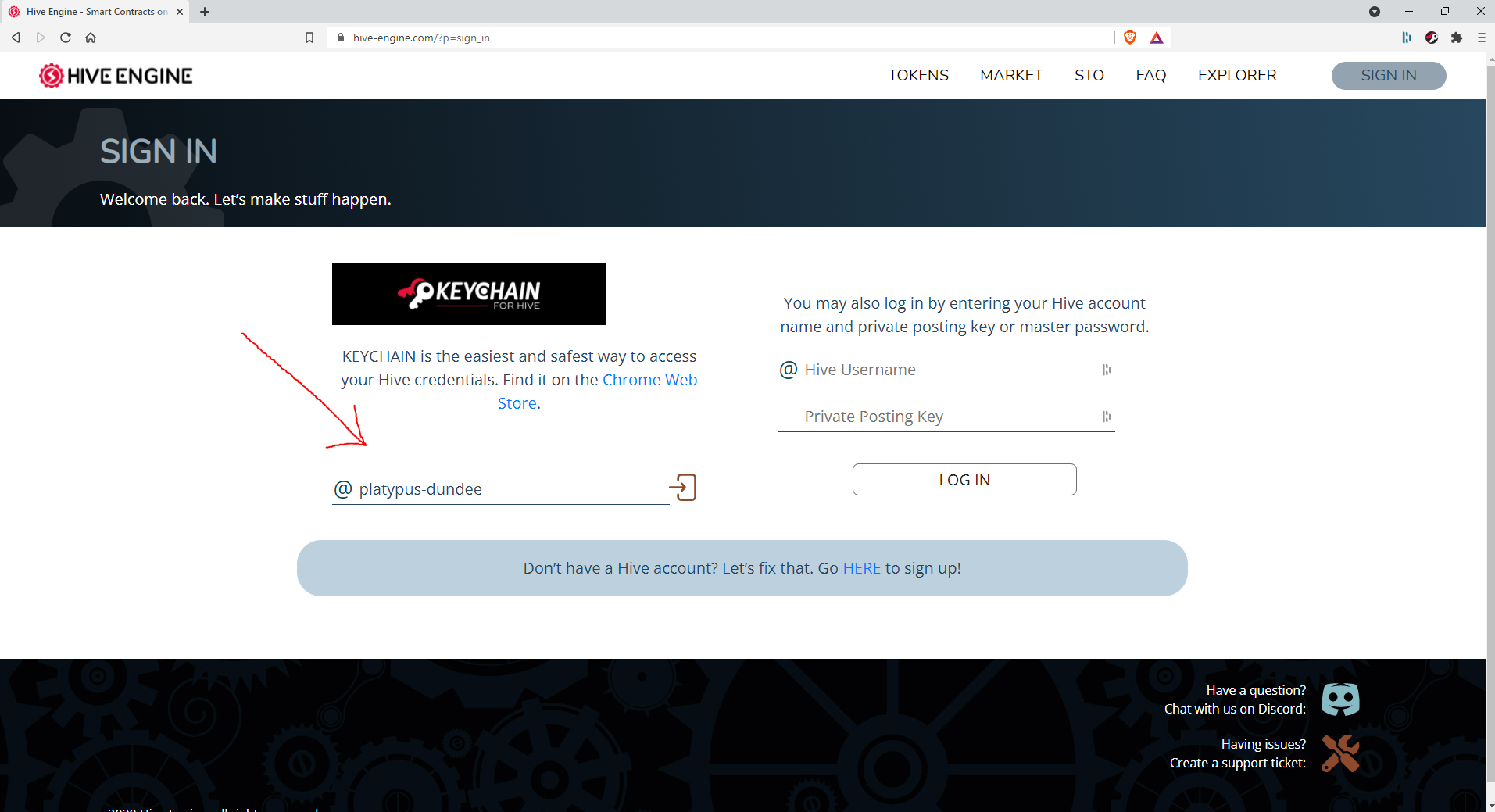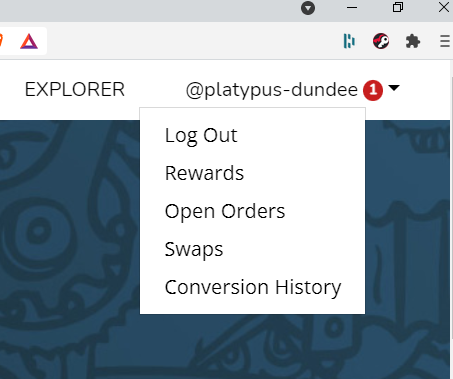 So lets explore the drop down menu first. As you can see mine has a little red dot with a '1'. This is to indicate that I have something pending. In this case it is 1 pending reward. You can earn rewards from blogging and staking tokens.
First on the list is 'Log Out'. Self explanatory.
Second is the 'Rewards' I was just talking about.
'Open Orders' is next
Then 'Swaps'
And last is 'Conversion History'
So lets check out the rewards section first. Here you can see it's pretty simple enough. You have the reward token name & amount. Next to them are the claim & claim all button. Take note of the "You can only claim a token once a day, including manual and auto." Notice. All this means that if you claim a token and then receive that token as a reward again that day you can't claim it til the next day.

The next section is Open Orders. This is where you can see all the open orders from the market you have in play. As you can see I don't have any at the moment but if I did, they would be in here.

Swaps is next on the list and similar to Open Orders where you can see all your past swaps. These ones of mine are from playing around and I had know idea what I was doing as you can see from the transaction lol. And now that I've re-visited this section I can't seem to see how this feature worked, I'm pretty sure it was accessed via the STO tab but this only brings up the wallet page? It may have been removed? If anyone knows the answer let us know in the comments and I'll update this secetion.

The last menu item is Conversion History. Here you can see all you Deposit/Withdrawal History. Mine is blank yet I have deposited Hive into the hive-engine from an outside exchange, so whether that is meant to show up here or not I'm not sure. The transaction display may have been wiped from an update possibly but once again if anyone has the answer, drop them in the comments and I'll update this section too.

So that's the drop down menu sorted, so lets move onto the other features of this site. Along the top you would have noticed WALLET / TOKENS / MARKET / STO / FAQ / EXPLORER. Clicking on WALLET brings up your HIVE account wallet. Here you can see all the tokens in your Hive account. After blogging for a bit, if that's what you're into, you will see a varied list of them start to accumulate, in the img below you can see a few that are listed but if I could zoom out the list keeps on going. TBH I have no idea where most of these come from or even what they're for but I just stake them to see what happens, notice that the Est. Value only reflects liquid and not staked amounts.
This page shows, from left to right - token abbreviated name / token full name / token amount / token price / token +/- % movement / token amount staked / token info / token market shortcut / send token / token history / stake token / unstake token / delegate token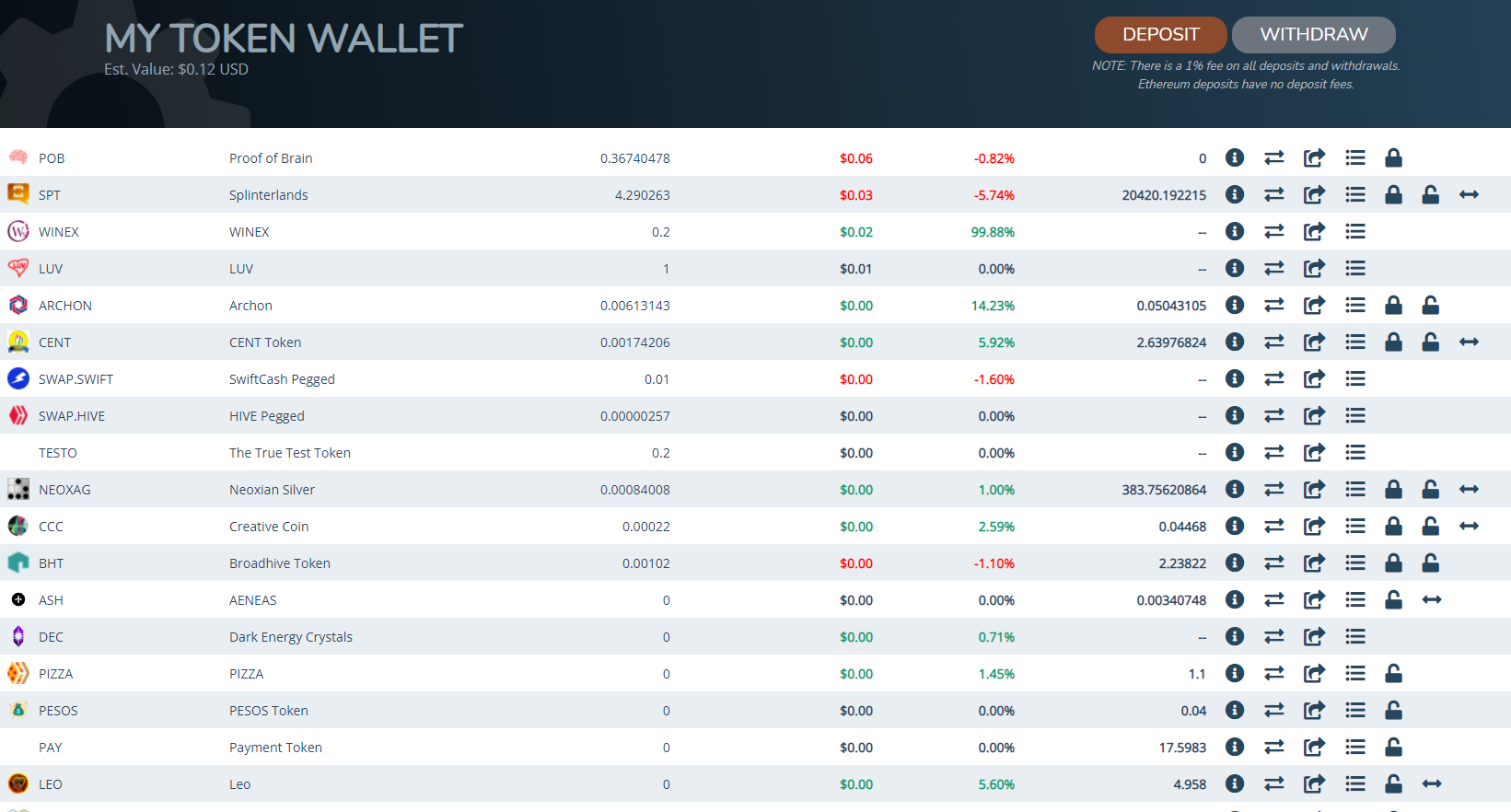 Onto the next tab, which is the TOKENS tab. Here you can find a list of all tokens available on the Hive network, and there are a lot. Each heading allows you to sort by ascending / descending for each available category, it has a search function and also a create function, I wont go into that but if you are looking to create your own token then you absolutely can!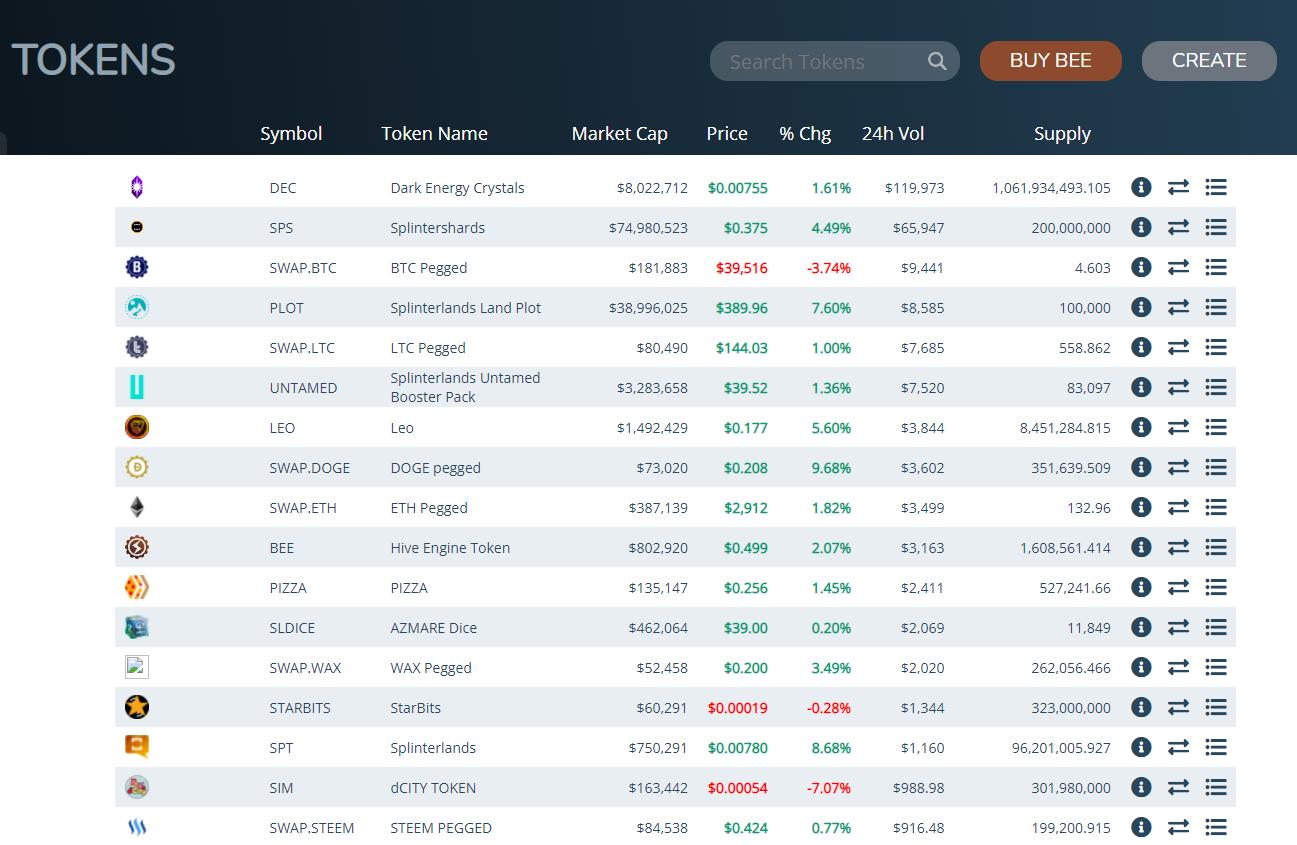 Market Here is the mac & cheese, the stable function if you like of the whole point of Hive-Engine. Its default token when first entering the page will be BEE (the native token of hive-engine) and will show a history chart of the tokens movements. Take note that the chart reflects the token vs the price of HIVE.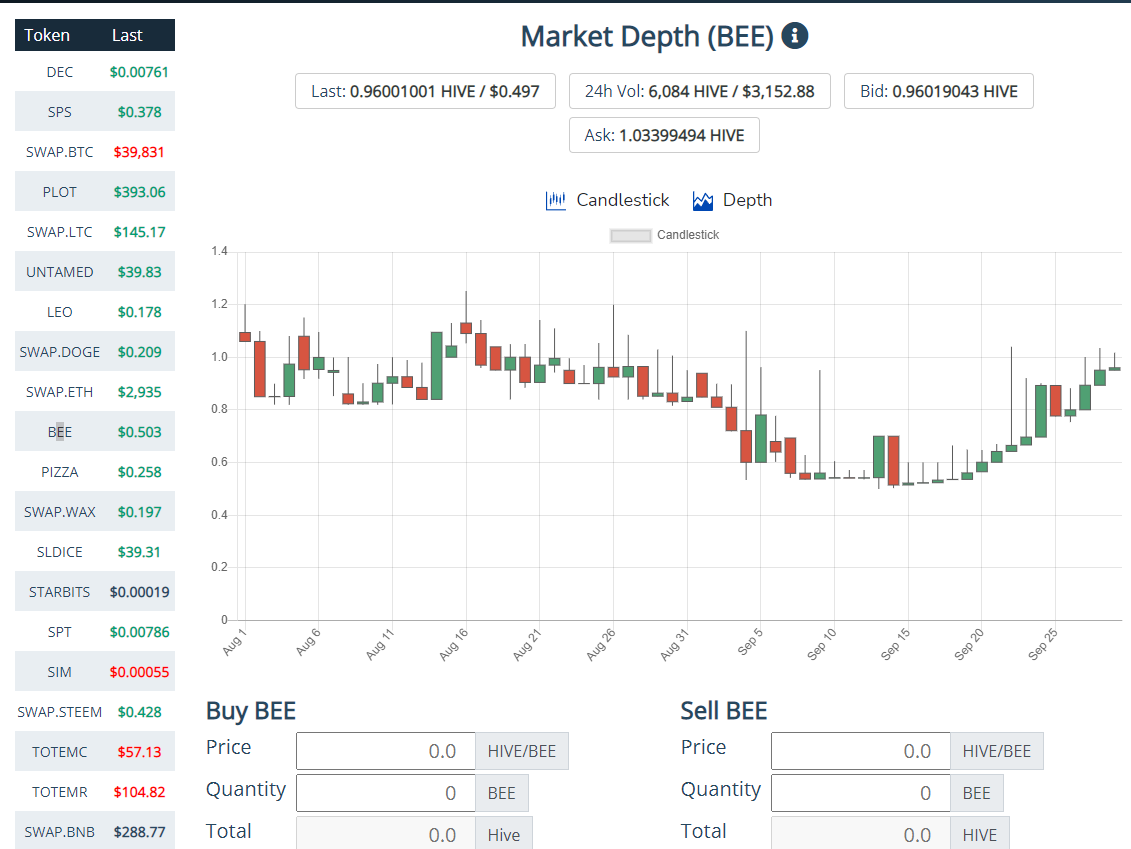 For this example we will use the DEC token. Here you can see the Buy DEC and Sell DEC entries plus underneath the Buy and Sell Orders. I will break these down separately in the hopes of avoiding confusion. But take note of the Lowest Ask and the Highest Bid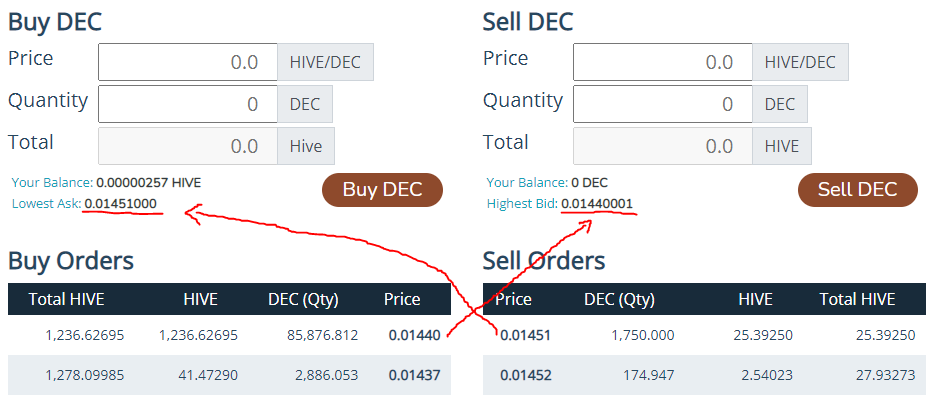 The easiest way to buy at the lowest available market price at the time is to click on the Lowest Ask which will auto input the price for you. You can also do this with the Your Balance, which in turn will auto input Quantity. As you can see though in my example my Hive balance is to low for this to work but you can also manually enter any amount to use as a calculator to see how much is required. At times when trying to Buy you may come across and error saying incorrect amount, this can simply be alleviated by removing some decimals from the quantity.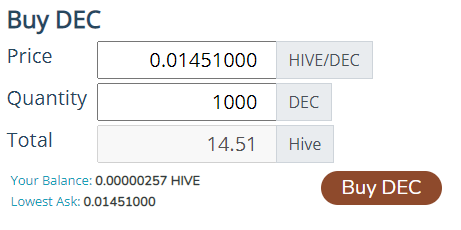 For example the Quantity states 5900.23104, just knock it back to 5900.231 and you should be good to go. Here is where you can also put in an order to buy. Enter the desired Buy price, then enter the desired quantity and push the Buy DEC button. If your Hive amount allows for the order, it will be processed and the Hive will be held until the Buy Order is transacted. You can cancel your order at anytime prior to the transaction and the Hive stored will be returned to you.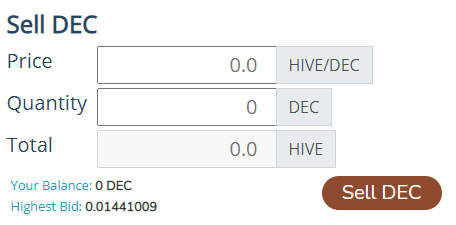 Selling is the same but reversed. To auto input click on You Balance then Highest Bid. If the error message appears then do the same by removing a few decimals from the Quantity. Putting an order to sell is the same as the buy process. Input the desired price, quantity and push the Sell DEC button for an order to be placed. Once again this can be cancelled at anytime prior to the transaction being completed.
So scrolling down the page, under the buy/sell orders section you will find My Open Orders and the sites Trade History of past transactions normally capped at about the last hour of trade.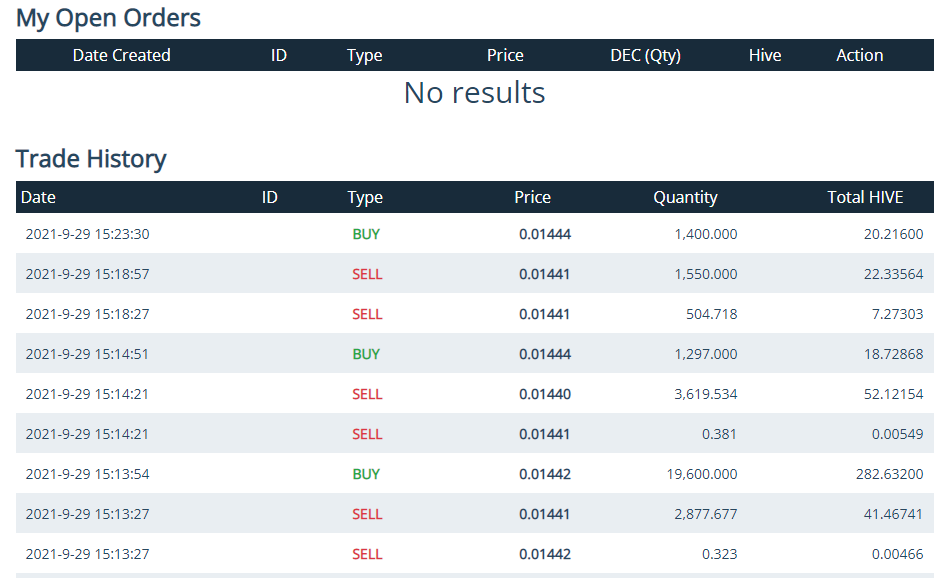 So the STO tab seems to be disabled and at this time brings up your Wallet page.
FAQ Goes through some basic general questions and answers
The last tab on the page is the EXPLORER tab and will show every transaction you've ever made on the Hive network, who sent what where! This being a blockchain, with transparency being a key feature, you can also put anyone's account name in and see their transactions and wallet contents.

At the top right of the page you will find the Richlist tab which will show you the top holders of all tokens availabe on the hive network. The default token once again is BEE but in the searchbox that appears at the top right of screen you can put in any token name to see what each account holds. At the bottom of the page you can scroll through every account on Hive and each catogory is sortable too. See If you can find your name!


AND That's it! We have done it intrepid reader, by now you should be full bottle on hive-engine.com but the best way to learn is to explore for yourself, so have fun and get the most out of your Hive experience!
---
---