The busyness of a new job

I started my new job this month!

Today was day four, so I'm no 'pro' yet! I met my team, my manager and other co-workers from my department and others. I forgot many names, but also remembered a few (like my team!). Got shown around campus a little, so I know how to find a few things. And now, we're working on getting me some knowledge of the applications to manage. There's a lot of organisation information I'm going to have to learn aswell, but I guess that comes with time and experience.
So far, everyone has been really nice and the atmosphere is pretty laid-back. No stress yet! I'm in a sub-team which consists of three people (that's including me) and we'll be managing the same applications and be each other's backups. They are nice people too. They've already shown me a couple of things and they are really helpful. I'm also reading and clicking around a lot.
It's the biggest organisation I've worked for so far, so it's a little intimidating and there's a LOT to learn. I'm glad I already know one of the applications, although here, they use a lot more of the features and the latest releases, so there's still much to discover. I've also seen a little of the other two applications, one of which I am already very fond of, because it is a fun thing to work with!
So far, my head's been doing okay. Some tension, but no full-blown headaches yet, but then I haven't had a full week yet either, so we'll have to wait and see. The big bonus is that I get to ride with hubby, so I don't have to drive myself, which takes away a lot of stress for me.
Today, I worked from home and I will continue doing that every wednesday now. Later on, we'll add another day, but for now, being at the office is handy for teaching purposes. Although today was a good day aswell, because I was able to concentrate better on what I was reading and doing. That's something I do find hard sometimes at the office.
The downside of this whole 'work' thing is that I really don't have much time to write! I usually write while I'm alone, so when hubby's at work, but now... I'm at work aswell! After a long day at work, I don't really feel up to writing either, especially with distractions around, so I'm going to be around less now.
I'm going to need some time to get used to long days at work, but if I'm able to manage anywhere, it's here. The work environment and people are pretty great.
Hope you're all doing well!
P.S.: So funny to see the unwritten reactions to my last, very unnuanced, post. One less follower and one random block. I guess I struck a nerve. Oh that bullheadedness and ego!
---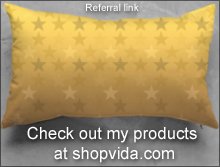 Thanks for stopping by! If you've enjoy this article, try my other sites:
|
Foodblog
|
Redbubble shop
|
Vida shop
|
Connect with me on:
| Pinterest | Twitter | Twitch | Steam |
---
---