😀PRESENTACIÓN DEL TOKEN HUESO A LA COMUNIDAD DE HIVE 😀 / 😀PRESENTATION OF THE BONE TOKEN TO THE HIVE COMMUNITY😀

Hola comunidad de Hive hoy les quiero presentar el Nuevo Token HUESO. Es un placer poderlo presentar ya un poco estructurado con todas las ideas que van llegando de las misma comunidad.
Hello Hive community, today I want to introduce you to the New HUESO Token. It is a pleasure to be able to present it already a little structured with all the ideas that are coming from the same community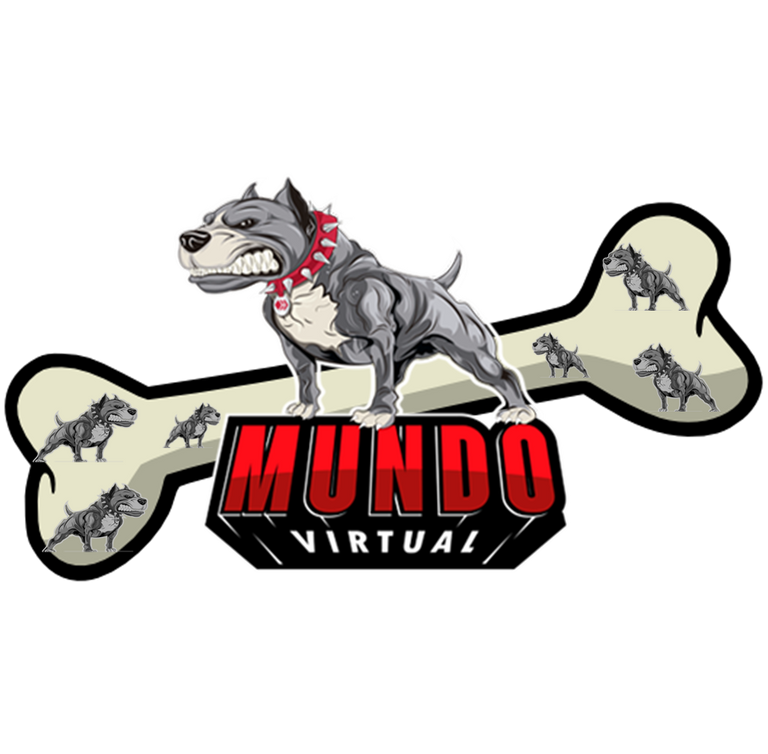 ¿Qué es el Token Hueso?
Es un token creado por la Comunidad de Discord Mundo Virtual y NFTgame LAtino de la comunidad de Peakd y con un futuro prometedor con nuevas formas de uso que le permitirán dar un valor equilibrado dentro de la Red de HIVE.
¿What is the Bone Token?

It is a token created by the Mundo Virtual Discord Community and NFTgame LAtino of the Peakd community and with a promising future with new forms of use that will allow it to give a balanced value within the HIVE Network.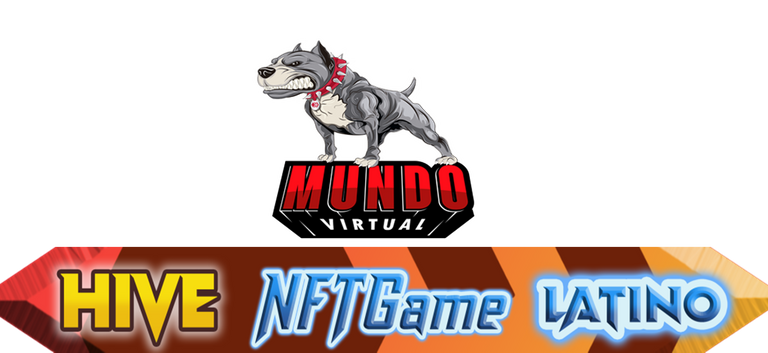 ¿Cómo se acuña el Token Hueso?
Hasta ahora será a través de un Bot de Discord con una economía interna. El token Interno lo hemos nombrado Huesito y luego se hará una conversión al token Hueso y tambien se acuñaran cada viernes 30000 Hueso para usarlos como Beneficio en la pool de recompensa.
¿How is the Bone Token minted?
Until now it will be through a Discord Bot with an internal economy. We have named the Internal token Huesito and then a conversion will be made to the Hueso token and 30,000 Hueso will also be minted every Friday to use them as a benefit in the reward pool.


¿Para qué sirve el Token Hueso?
1. Para poder comprar el acceso al Sistema de Acuñación y recompensa del Token Hueso cada Usuario deberá cancelar 10$ pagados en Hueso. (Solo se pagara con este Token). 2. Servirá para comprar Roles de aumento de porcentaje de minado que tendrán un costo fijo en dólares pagados igualmente en Token Hueso. 3. Puede ser usado como método de pago en el mercado NFTmart compras de NFT de Hashkings o Risingstar 4. Puede ser comercializado en todos los mercados de Hive. 5. Sera utilizado para la curación de contenido publicado en la comunidad NFTGame Latino,Hashkings proximamente estaremos presentes en mas comunidades de Hive.
¿What is the Bone Token for?
1. In order to buy access to the Hueso Token Minting and Reward System, each User must cancel $10 paid in Hueso. (It will only be paid with this Token).
2. It will be used to buy Roles to increase the mining percentage that will have a fixed cost in dollars paid equally in Bone Token.
3. Can be used as a payment method on the NFTmart marketplace for NFT purchases from Hashkings or Risingstar
4. Can be traded in all Hive markets.
5. It will be used to curate content published in the NFTGame Latino community, Hashkings will soon be present in more Hive communities.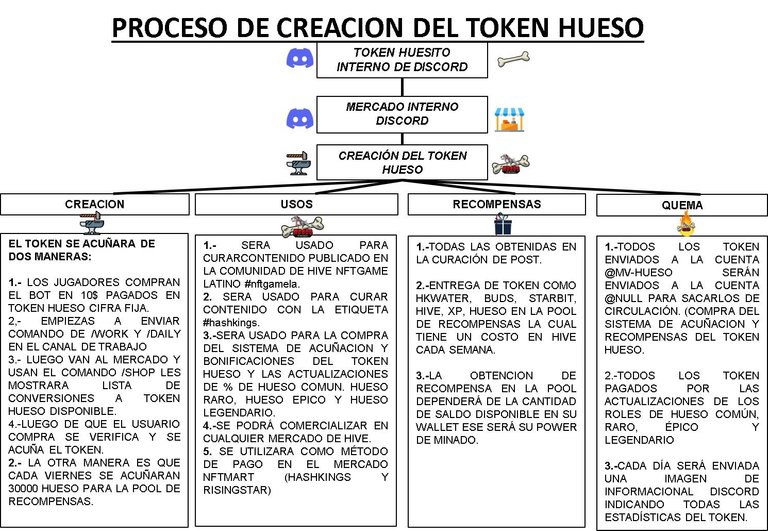 ¿Cómo se quemara este token?
Una vez en las wallet de cada usuario, podrán comercializar el token en los mercados de HIVE, pero aquellos token que sean usados para la compra del Acceso al Sistema de Acuñación y recompensa del Token Hueso y la compra de Roles de aumento de porcentaje de minados deberan ser cancelados a la cuenta
@mv-hueso
para luego ser enviados a la cuenta
@null
. (Quemados).
How will this token be burned?
Once in each user's wallet, they will be able to trade the token in the HIVE markets, but those tokens that are used for the purchase of Access to the Bone Token Minting and Reward System and the purchase of Mining Percentage Increase Roles They must be canceled to the @mv-hueso account and then sent to the @null account. (burned)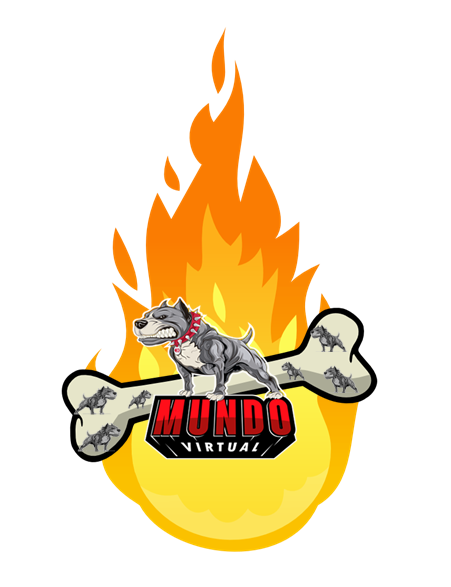 ¿Cómo se Controla la Inflación del Token?
Como se ha dicho anteriormente el token será acuñado dentro del Discord a través de un bot de trabajo que genera Token Huesito, el cual los usuarios tendrán que usar en el mercado interno y convertirlos en HUESO y es en ese momento que se acuñara un nuevo token, si la inflación del token aumenta será regulada creando menos cantidad en el mercado cambiando la relación de conversión.
¿How is Token Inflation Controlled?
As has been said before, the token will be minted within the Discord through a work bot that generates Huesito Token, which users will have to use in the internal market and convert them into BONE and it is at that moment that a new token will be minted. , if the inflation of the token increases it will be regulated by creating less quantity in the market by changing the conversion ratio.


Proceso de trabajo:
Los jugadores envían el comandos /work cada hora y el comando /daily cada 24 horas y el bot les pagara con huesito.
Work process:
Players send the /work command every hour and the /daily command every 24 hours and the bot will pay them with bone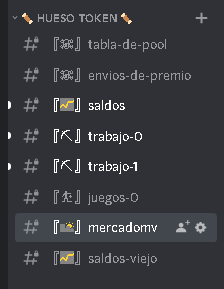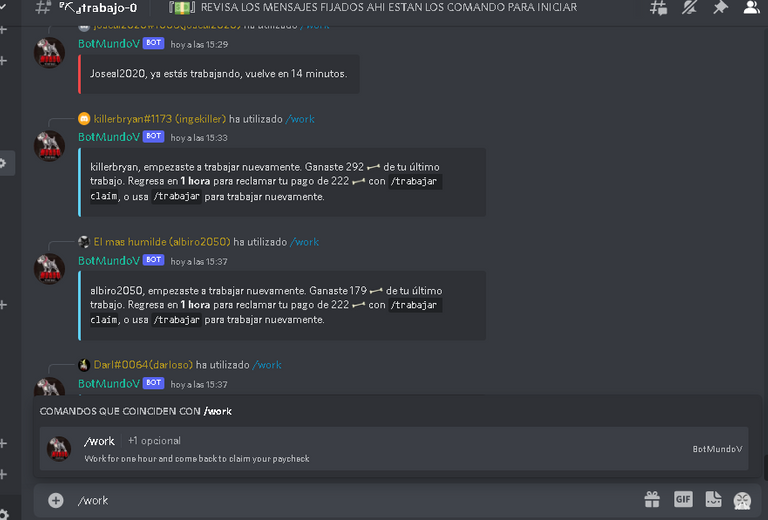 Proceso de Conversión de Huesito a Hueso:
Usando el comando /shop te mostrara los artículos disponibles para la compra entre los cuales consigues cambiar ejemplo: 1000 Huesitos x 400 Hueso. y con el comando /buy + el codigo del articulo hashces la compra.
Using the /shop command will show you the items available for purchase between which you can switch example: 1000 Bones x 400 Bone. and with the command /buy + the item code hashces the purchase..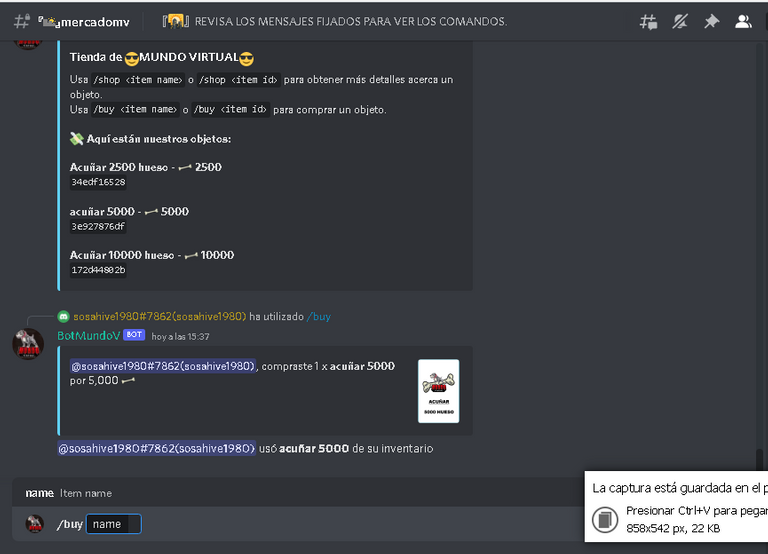 Los valores actuales de conversión podrían variar para no generar inflación.
Conversión actual:
400 Hueso x 1000 Huesitos
800 Hueso x 2000 Huesitos
1700 Hueso x 4000 Huesitos
(sujeto a cambio para evitar inflación)
Current conversion:
400 Bone x 1000 Bones
800 Bone x 2000 Bones
1700 Bone x 4000 Bones

(subject to change to avoid inflation)


Consulta de Saldo:
Los usuarios podrán consultar su saldo en husito cuando lo deseen usando el comando /coins en el canal de saldo.
Balance inquiry:
Users will be able to check their balance in husito at any time using the /coins command in the balance channel.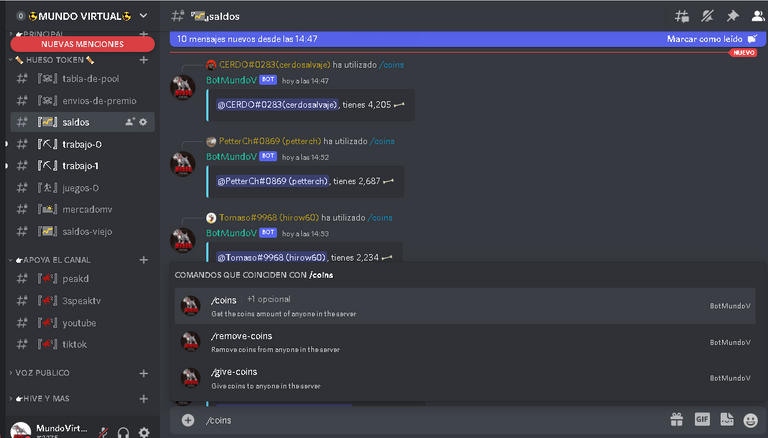 Pool de recompensa:
Actualmente cada viernes se estara haciendo entrega de los premios ganados en la pool a todos los que han comprado el Sistema de Acuñacion y Recomensas del Token Hueso actualmente contamos con los siguientes premios (Hueso, Hkwater,Buds y XP).
Reward pool:
Currently, every Friday the prizes won in the pool will be delivered to all those who have bought the Hueso Token Minting and Rewards System. Currently we have the following prizes (Hueso, Hkwater, Buds and XP).

Este enlace de muestra Pool de recompensa.
https://1drv.ms/x/s!ArlNCnCoYH6bgTJhaExk0icMJE7L


Imagenes que representaran la curacion de Contenido:
Images that will represent the curation of Content: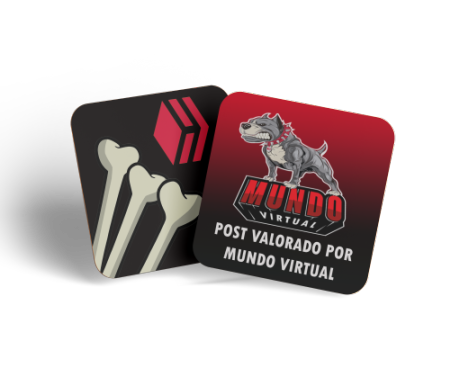 Puedes Compar el token en el siguiente enlace :
---
---