Camping and enjoying white water rafting with friends and family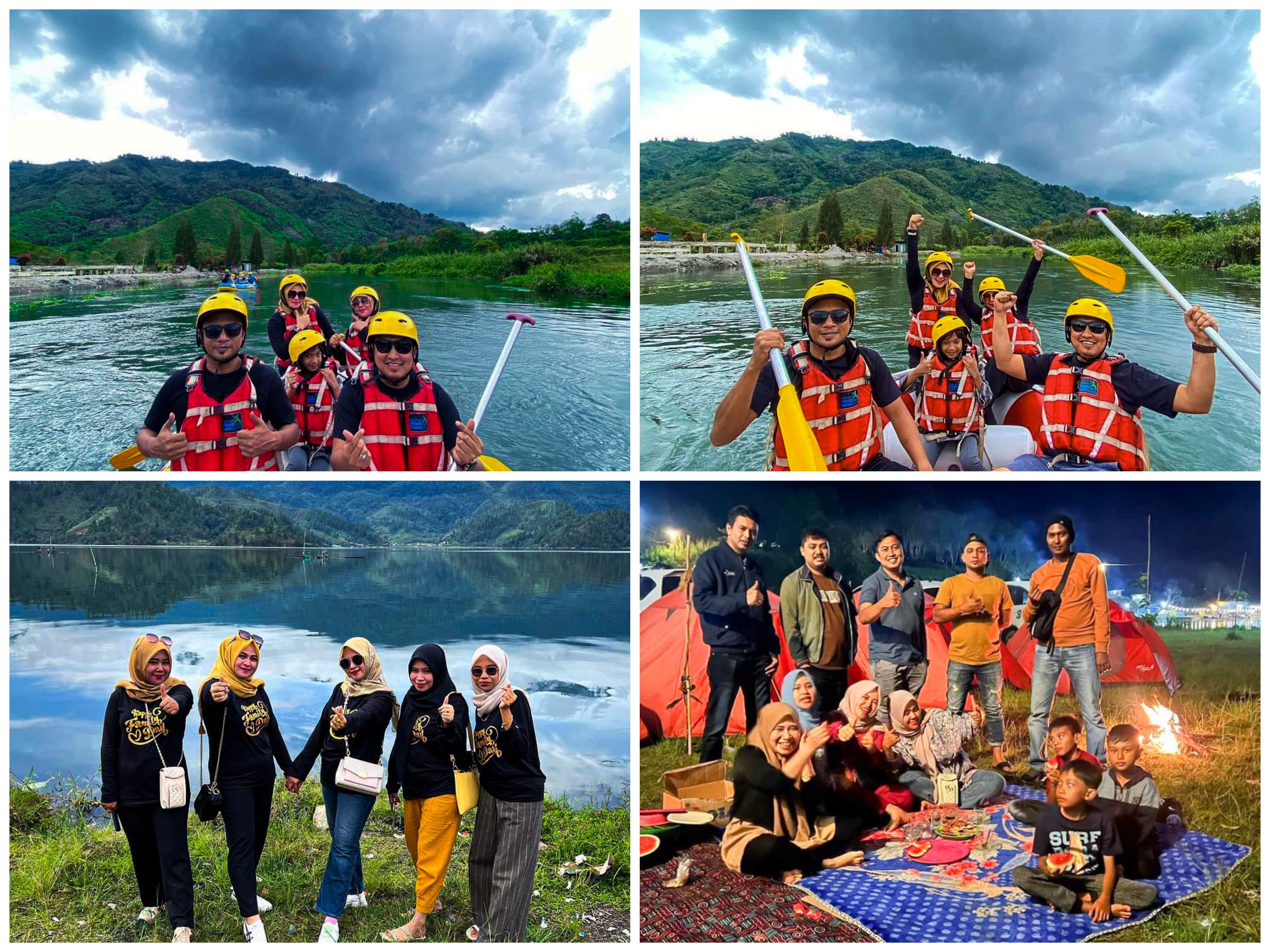 Good evening friends, it's been a long time since I greeted you, because some time ago I had an accident when I was going to my customer's place, some stitches on my face made me not confident to show my picture, therefore I had time to take a moment to resting, but yesterday some of my family asked me to take a walk to accompany them to spend the weekend, because I felt better, finally I also enjoyed this moment, here are my #weekendexperiences moments by @galenkp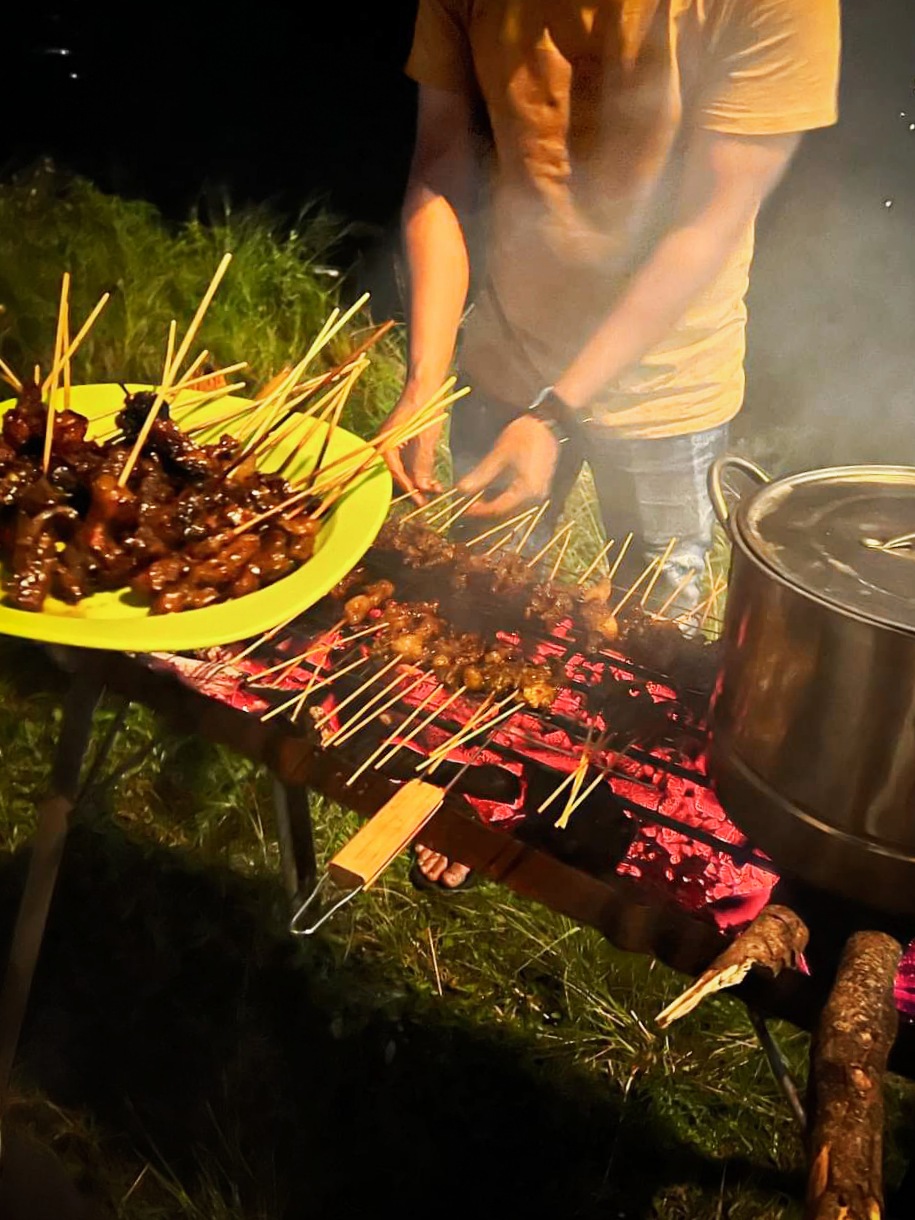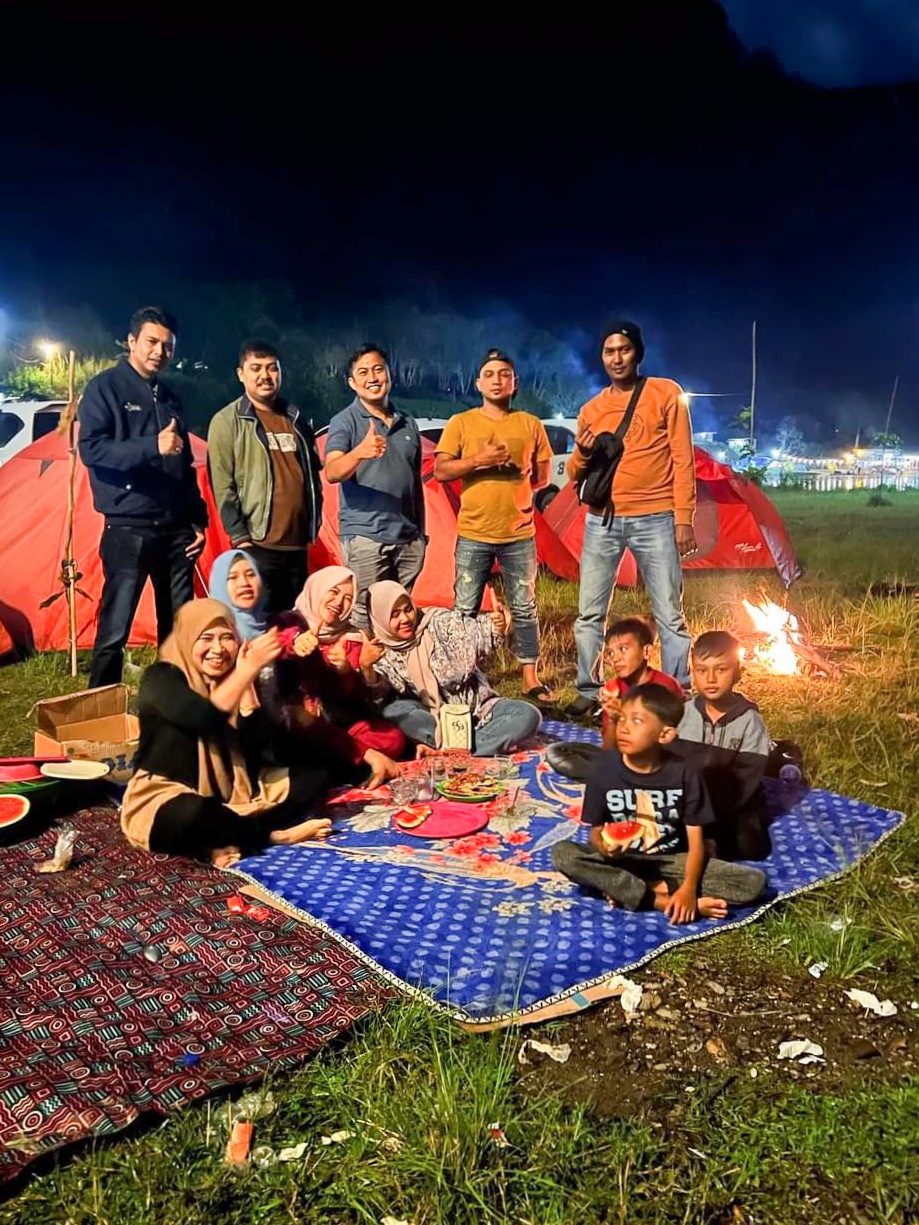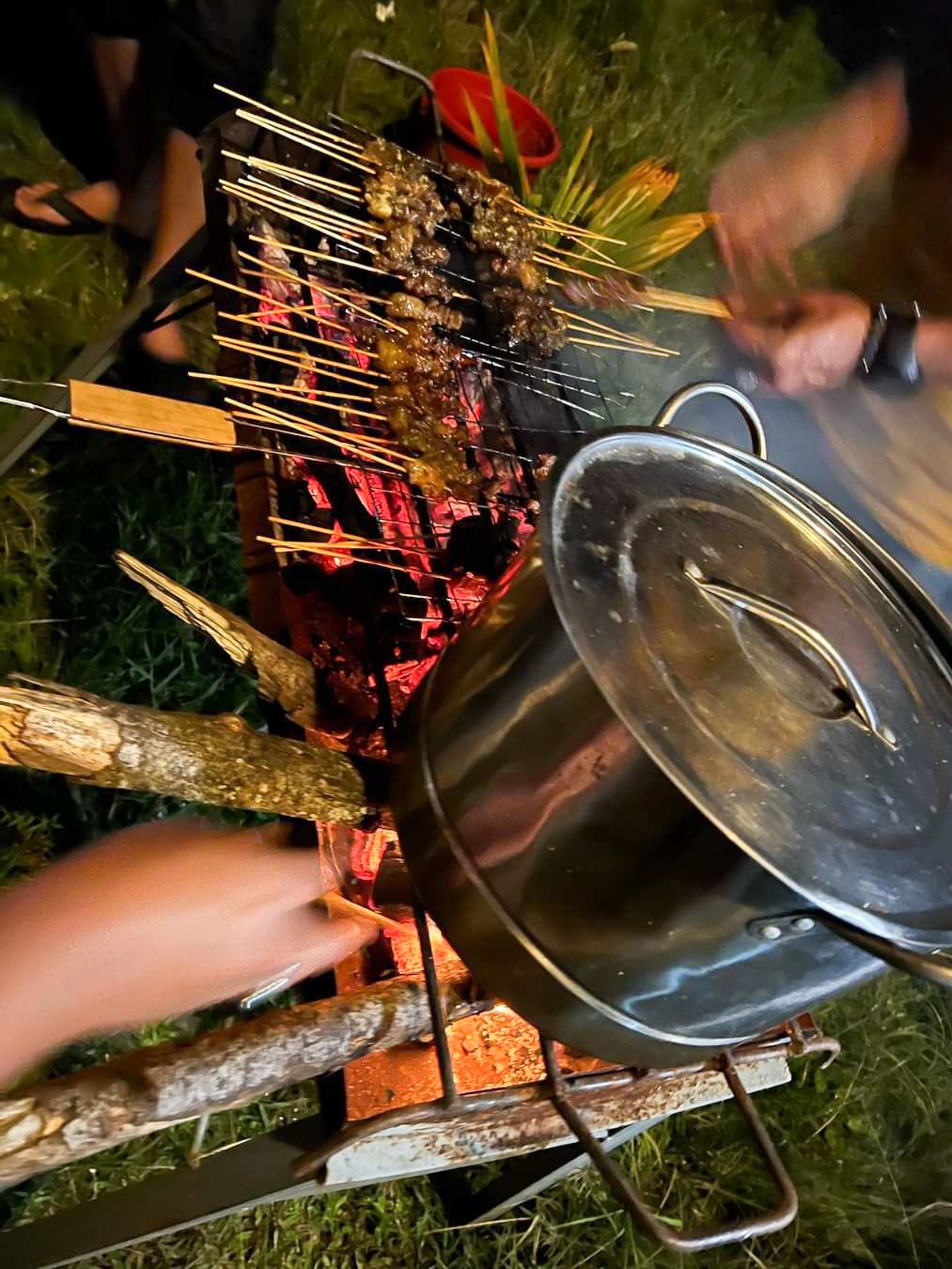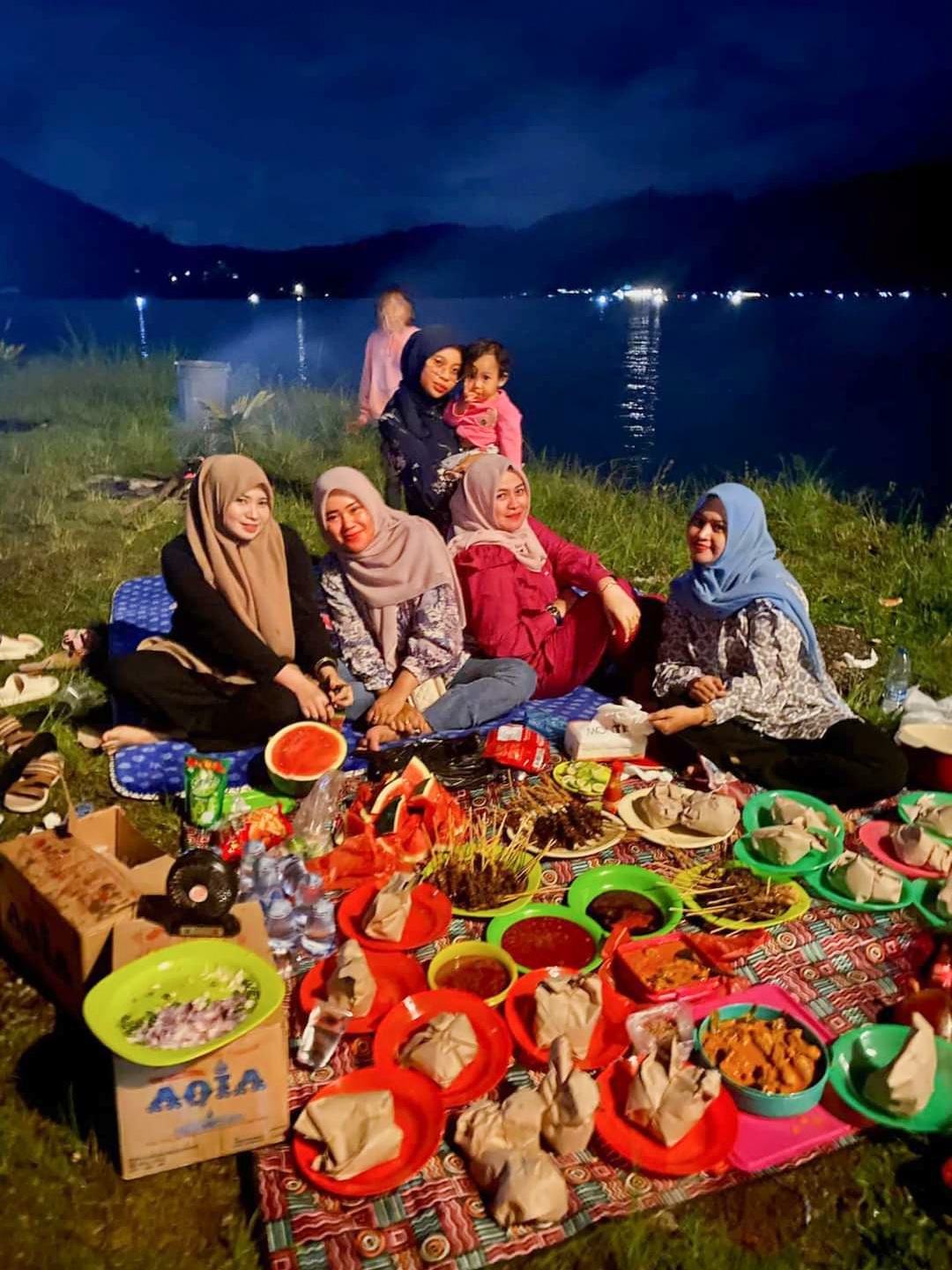 Some of my friends and family went to one of the tourist attractions in my province, we arrived in the afternoon and spent the night on the edge of the lake, where several tents were provided here, recently this camping location has been hotly discussed by the local community, because the beauty that is offered from this location is very beautiful, this place is named Glamping Tenda Keong Which is the shape of the tent is indeed similar to a conch
The weather was very cold, therefore we deliberately brought some cuts of beef from home to accompany our evening at this place. Making a bonfire, singing together and enjoying good food with loved ones really made me feel happy, especially since my condition was not yet fully recovered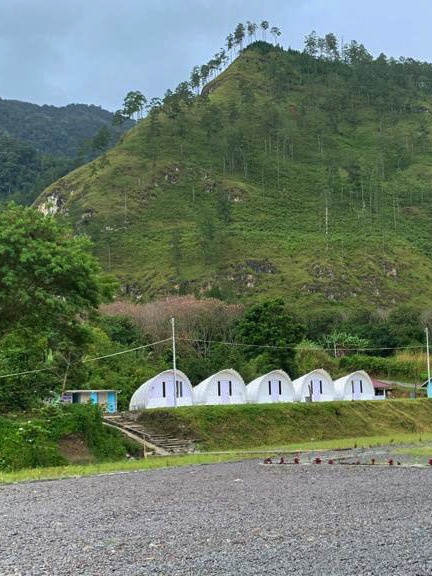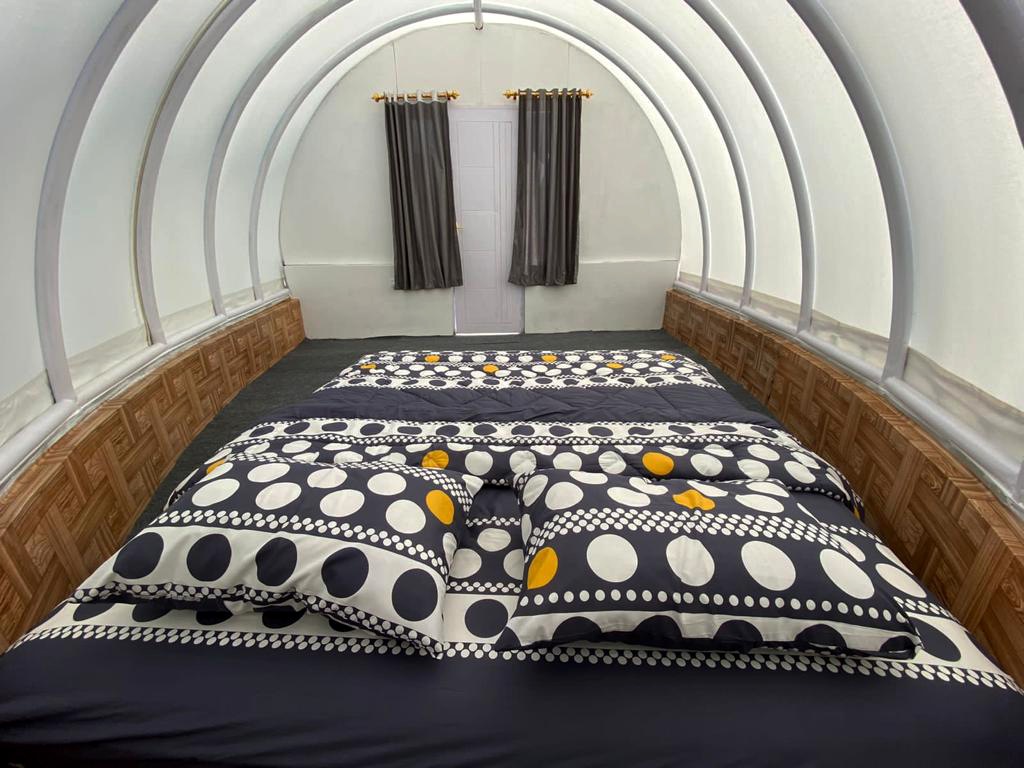 Because I also took my daughter with me, I spent the night in this room which also looked like a snail. I would not let my daughter get cold and sleep in a tent, even though I really wanted to
It didn't feel like the night had passed, and our trip had just started in the morning, starting with going around the lake to heading to one of the white water rafting attractions in this area.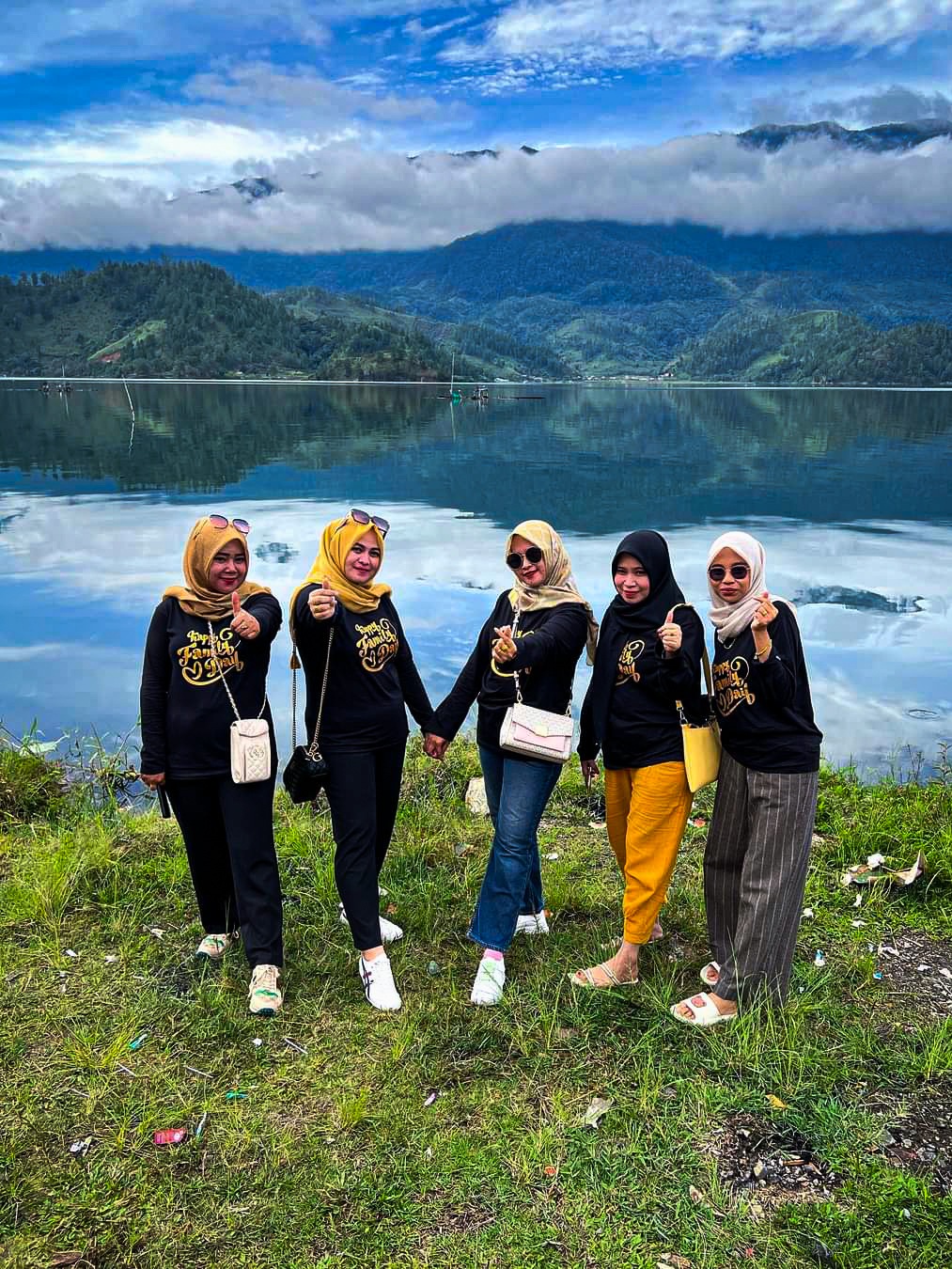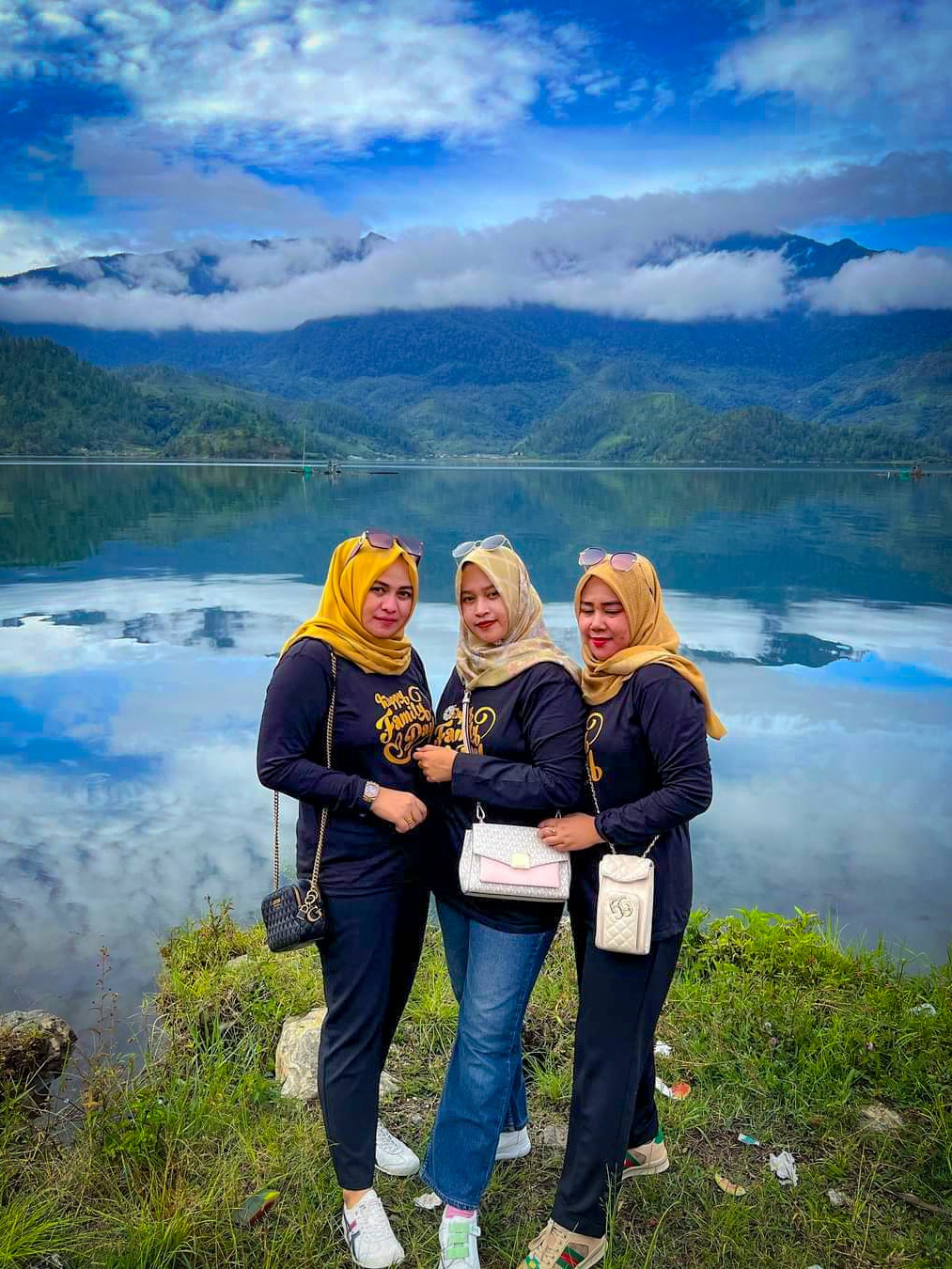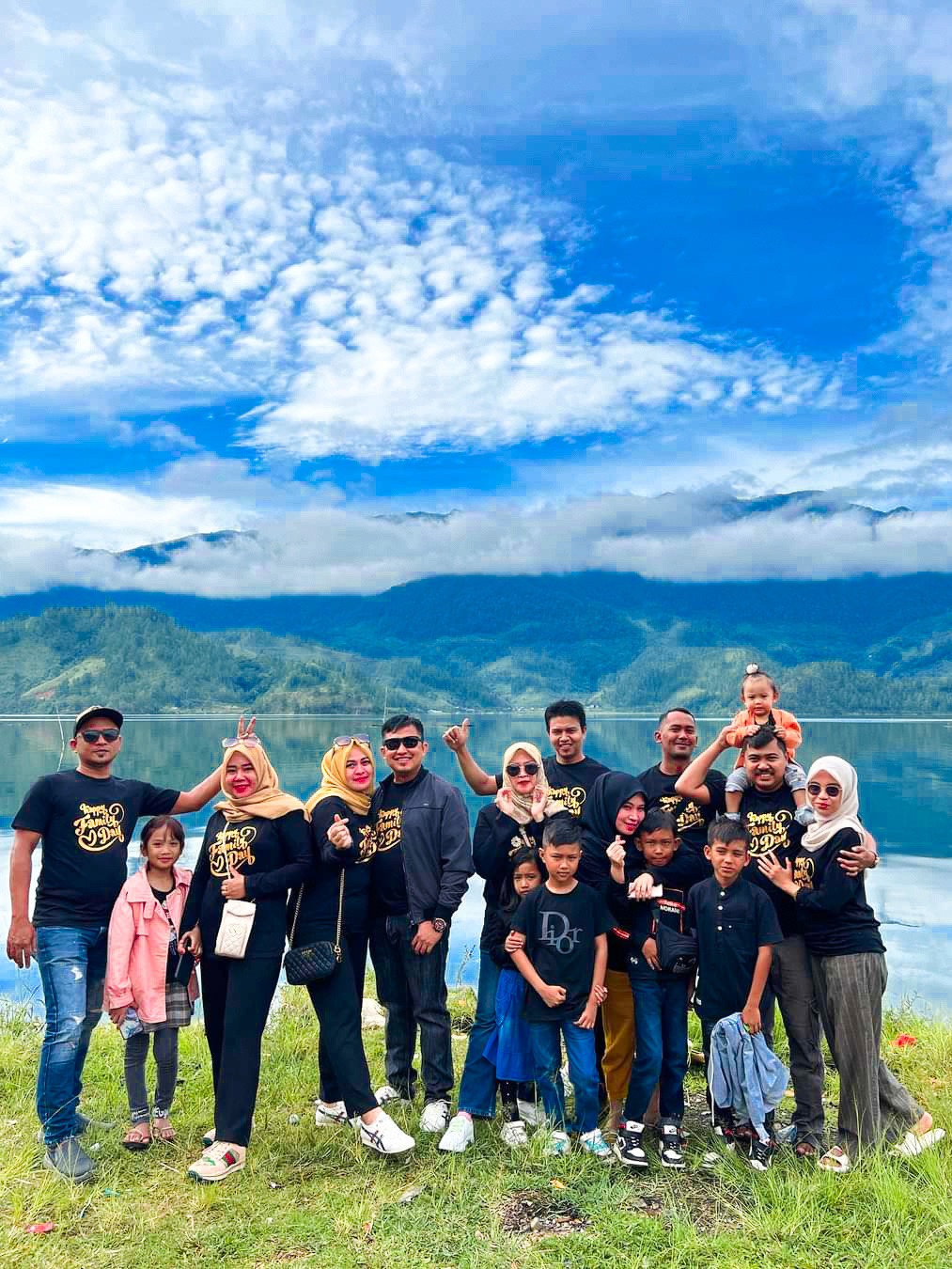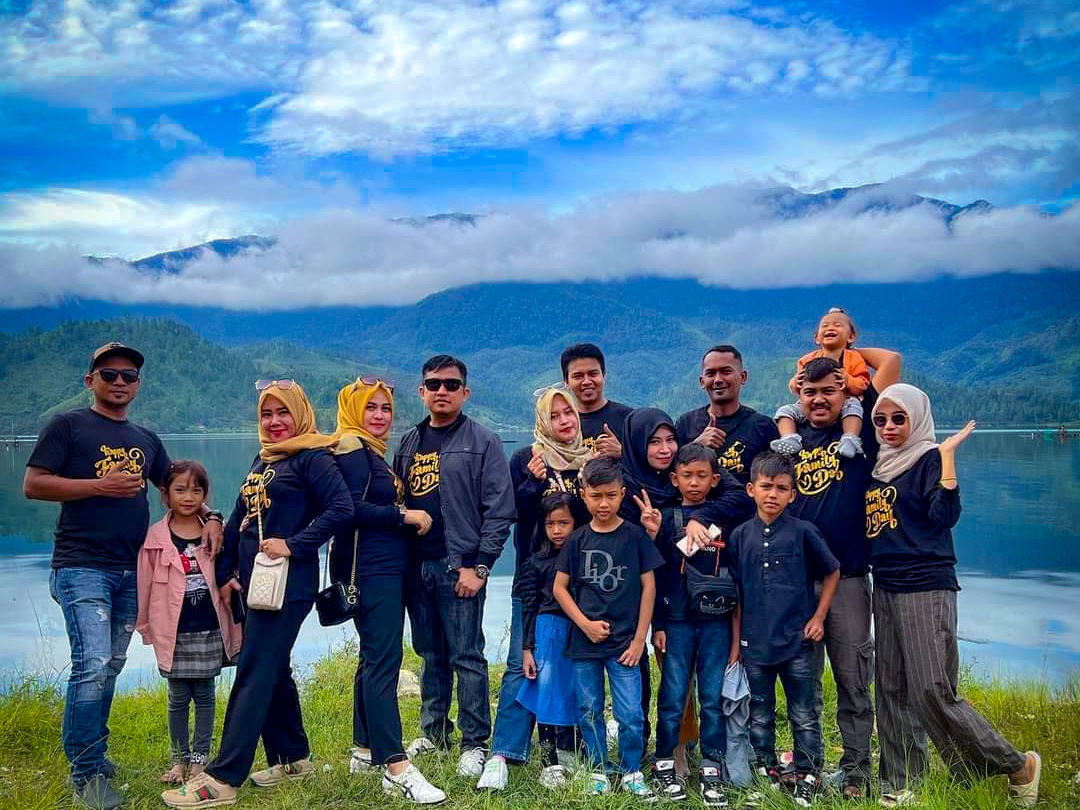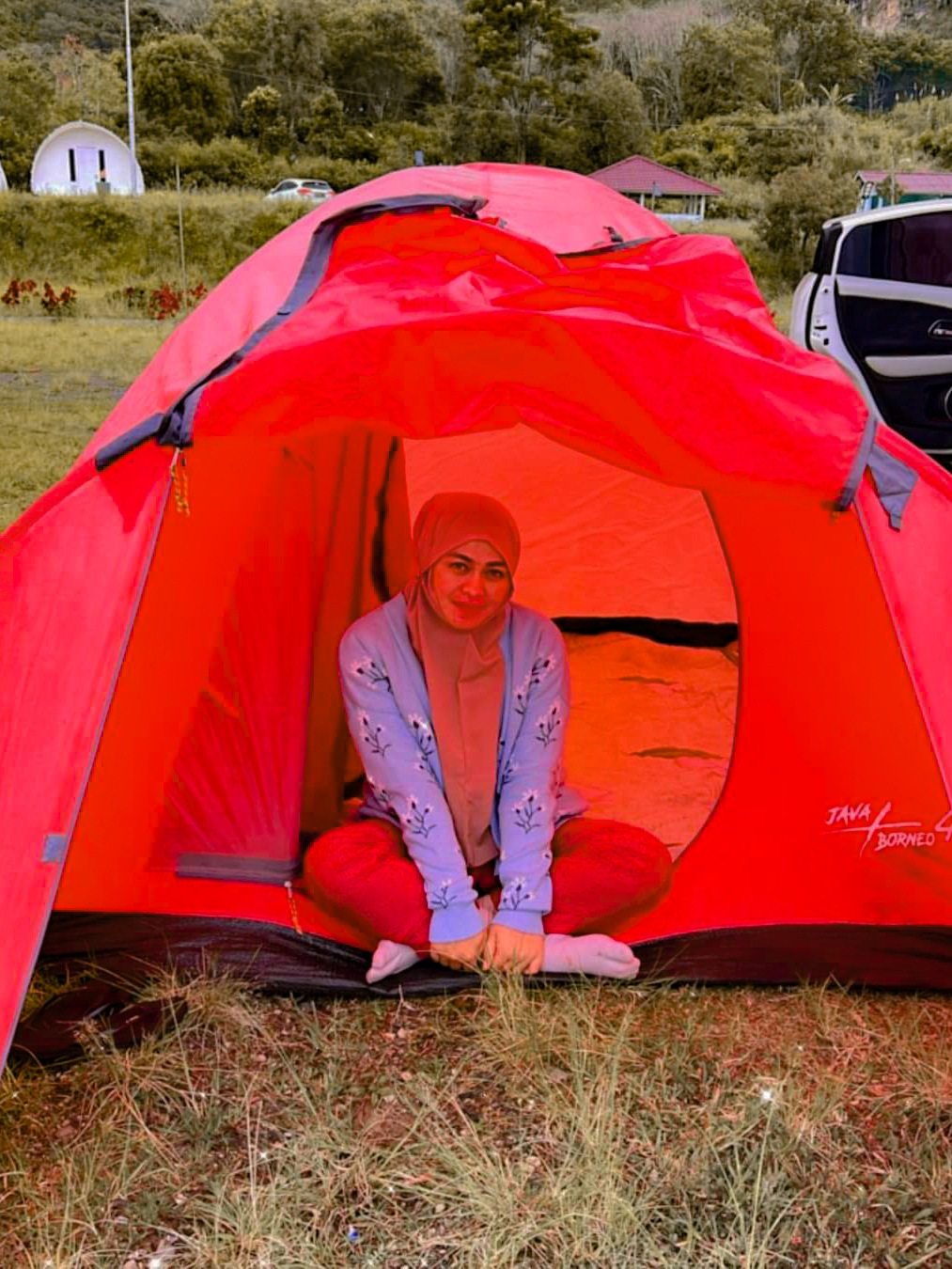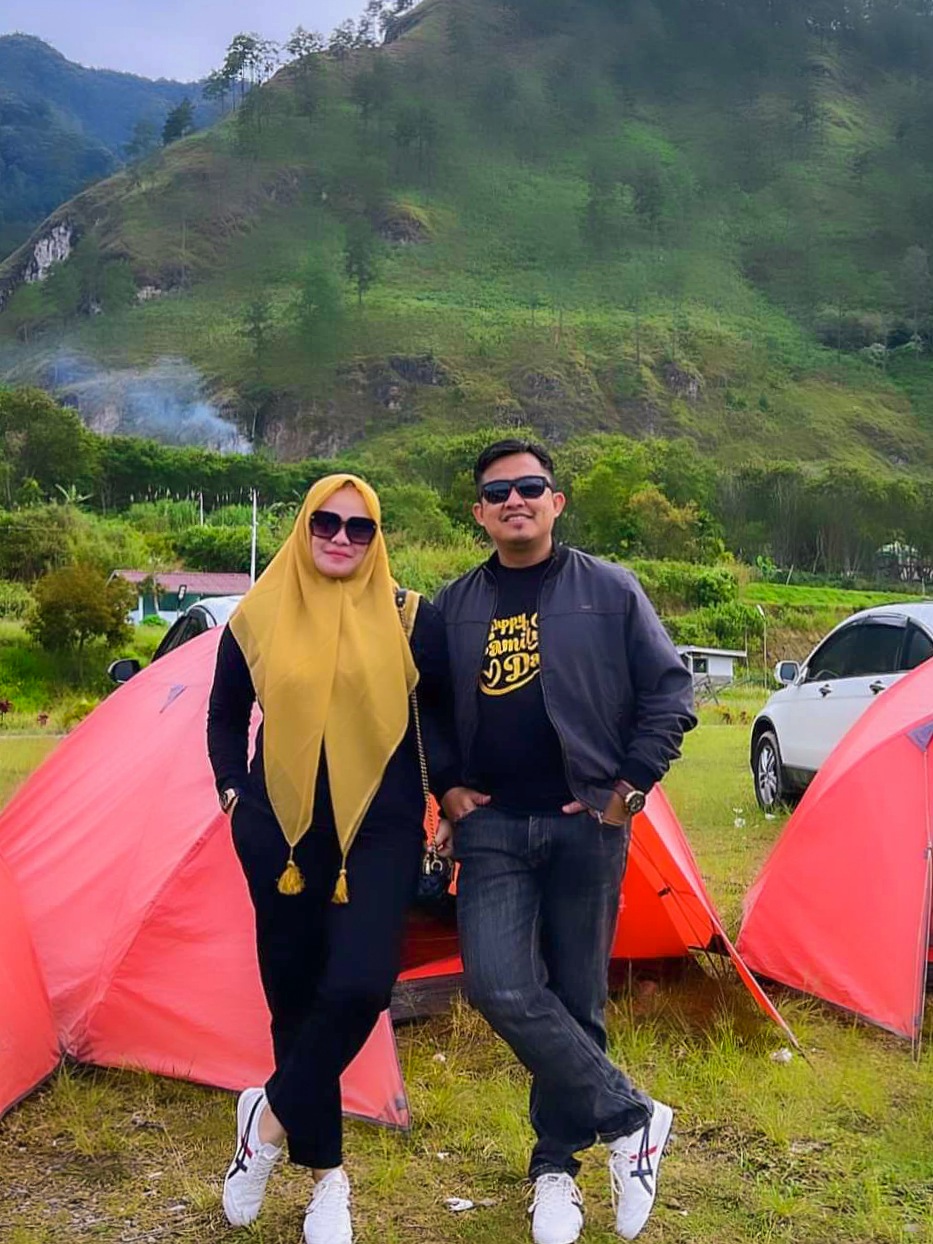 Even when the sun was shining, the weather was still very cold, before starting the trip, we started walking around the lake to take some pictures, but I was the photographer this time, because I really didn't want to take pictures together, you guys. would definitely understand if a woman who had stitches on her face said so, but that's not what I want to discuss, but the happy moments we spent this weekend
The cool atmosphere of the mountains, blue clouds and calm lake water made me very comfortable and really enjoyed this trip, especially with the closest people, it will definitely be even more interesting, the natural beauty looks beautiful, funny moments also accompany the story of the trip I go to this beautiful place
After feeling satisfied at the lake, we headed to another place, namely to a white water rafting tourist location, and here we also enjoyed some unexpected moments.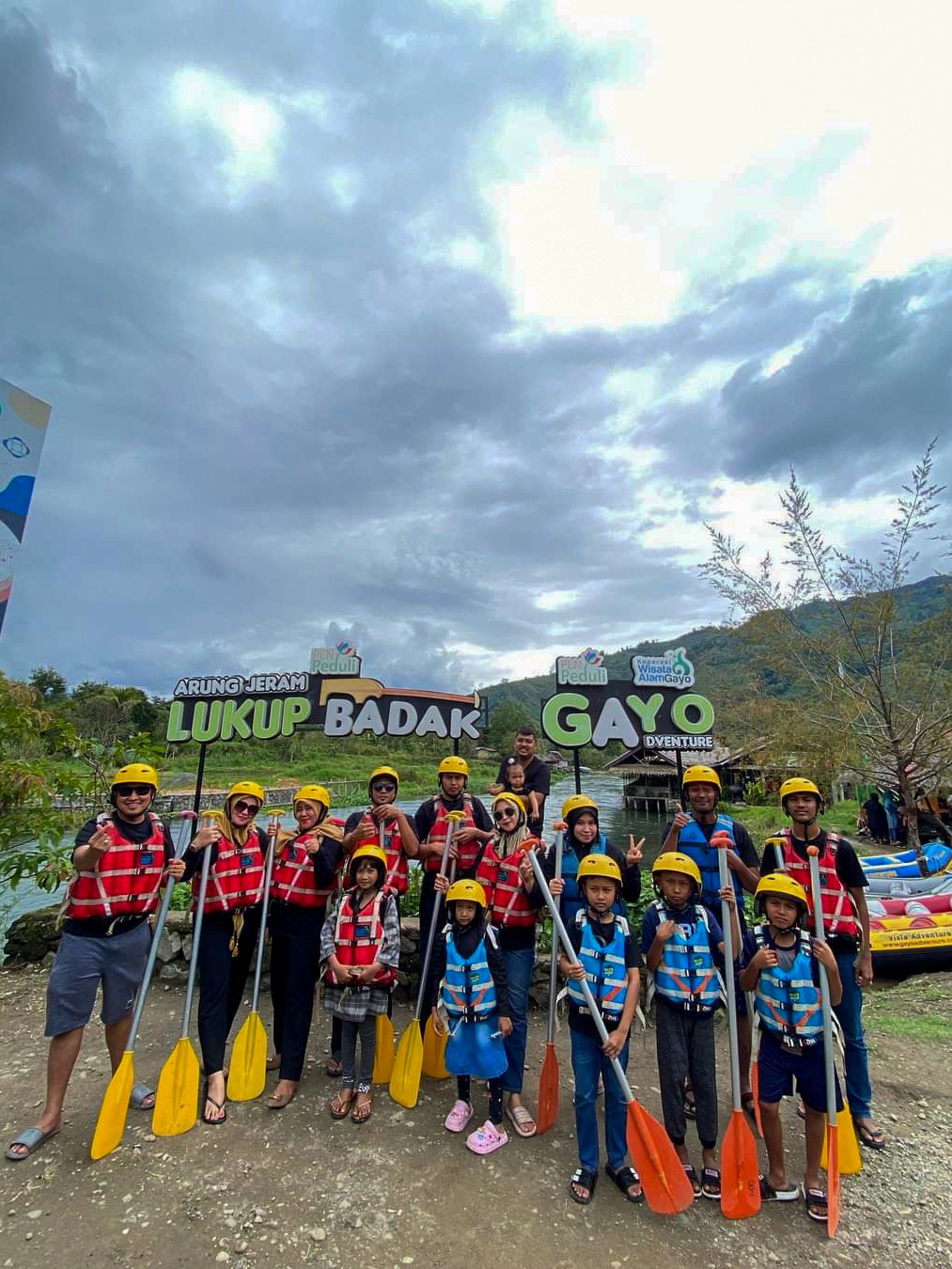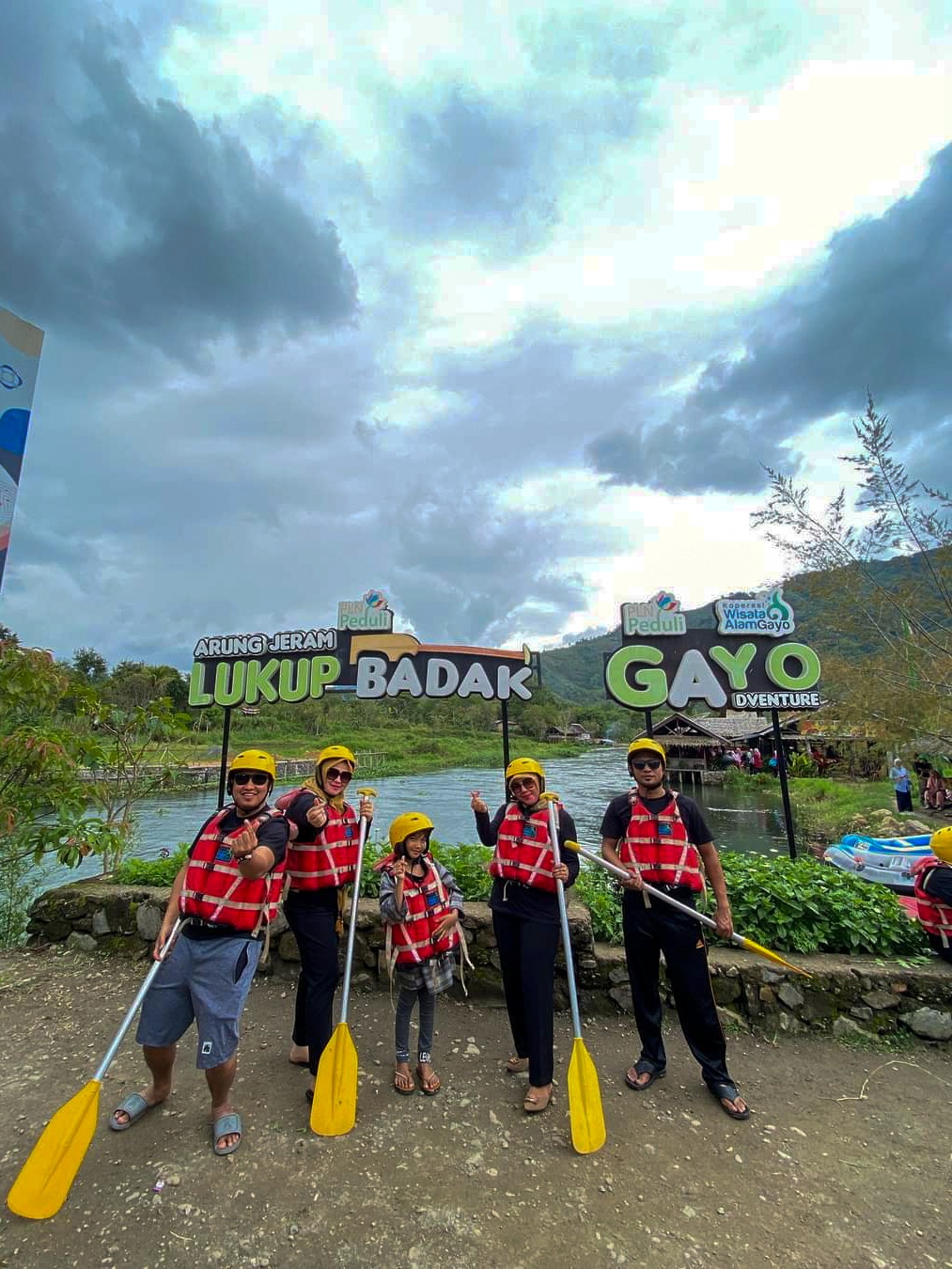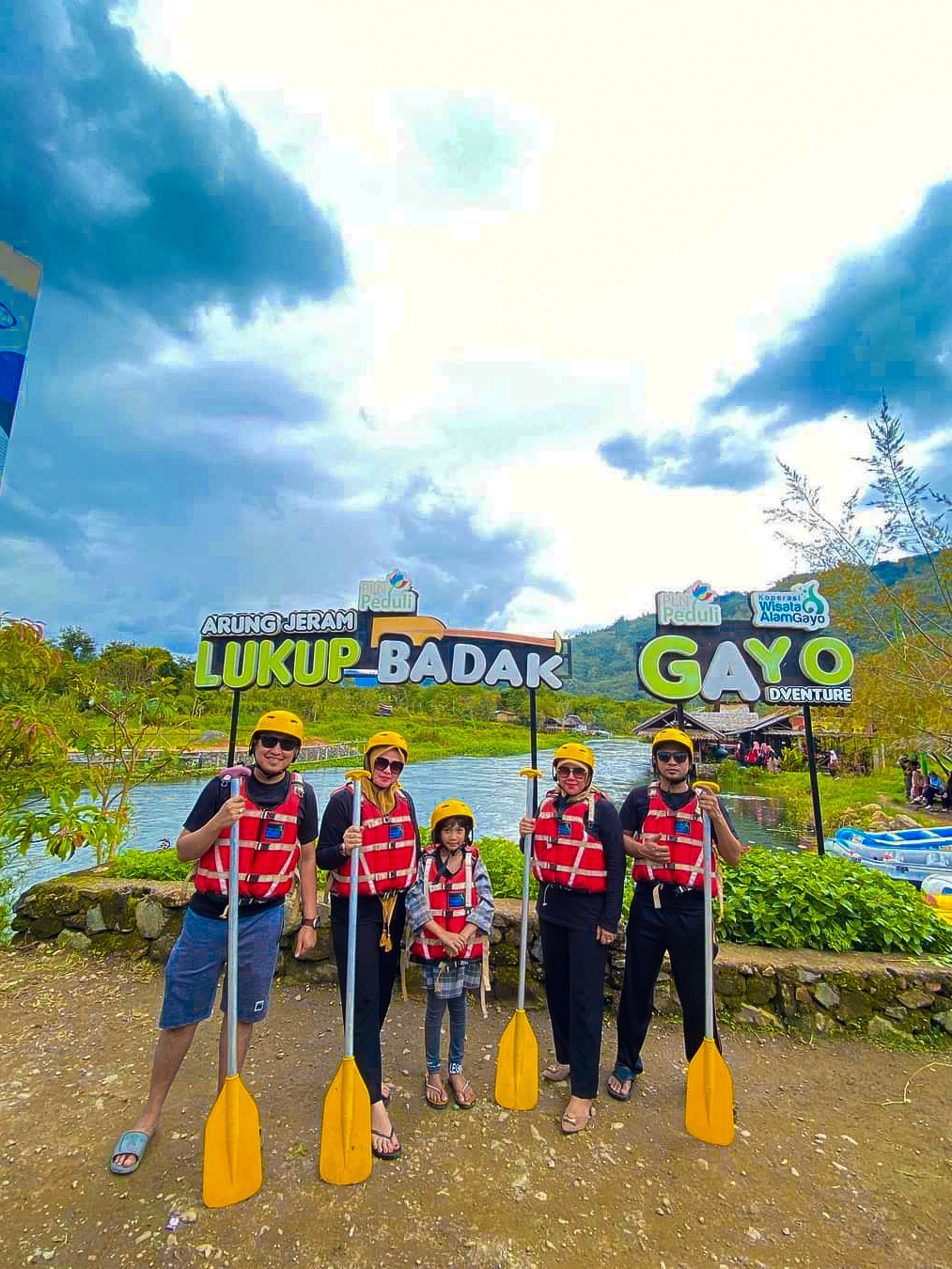 Arung Jeram Lukup Badak Is a rafting tourist location that has an extraordinary beauty of the river, here too we can choose what kind of rafting we want to enjoy, there are moderate, semi-extreme and extreme levels, with different costs for each vehicle we choose, costs start from idr 60,000-150,000 per person, but because we brought a lot of small children so we just enjoyed the usual white water rafting, there was no challenge at all, after all I haven't recovered yet
One boat can accommodate 4-6 adults, equipped with life jackets and helmets, here we also have a guide for each boat, this was the first time I experienced this and it turned out to be very enjoyable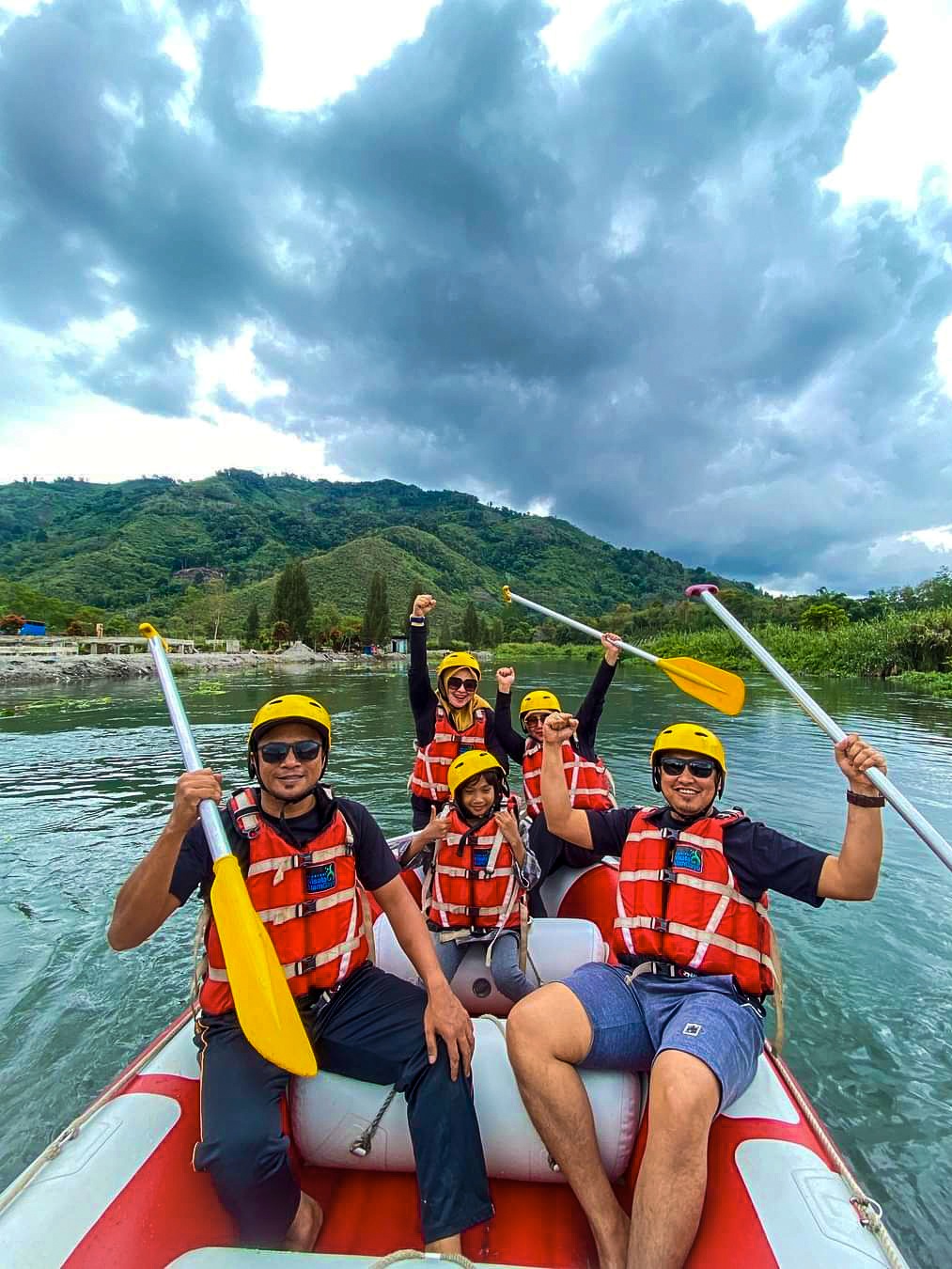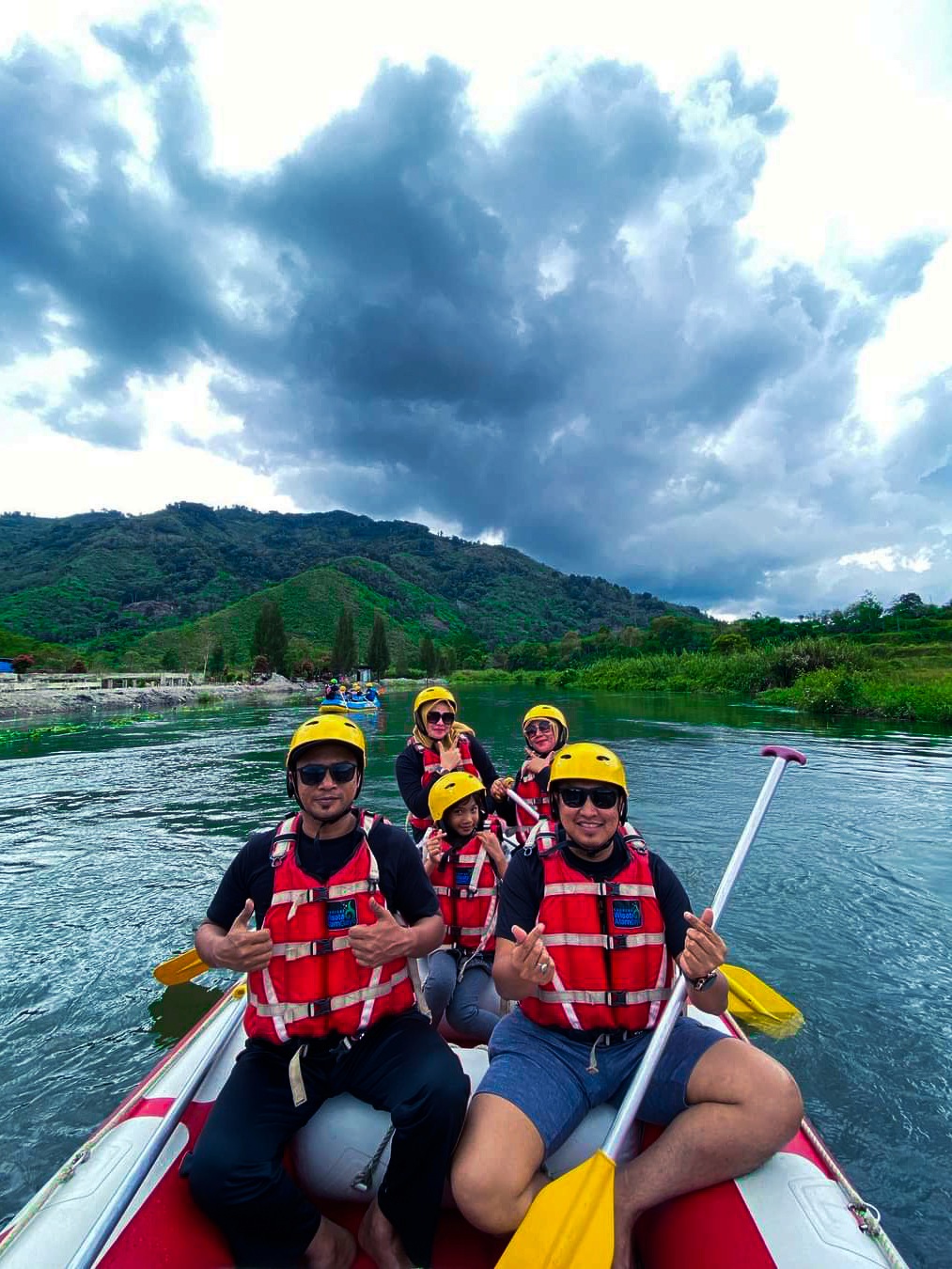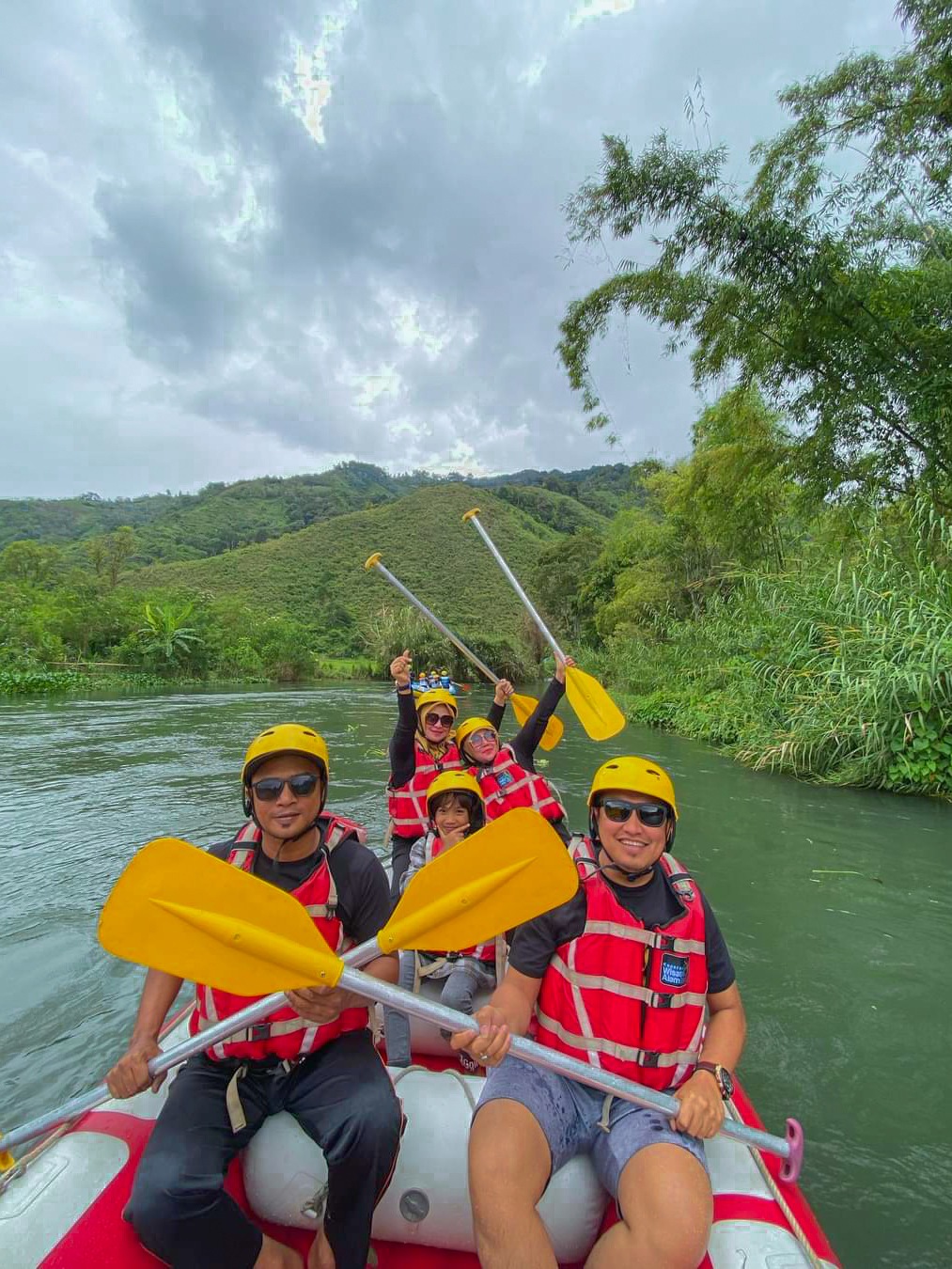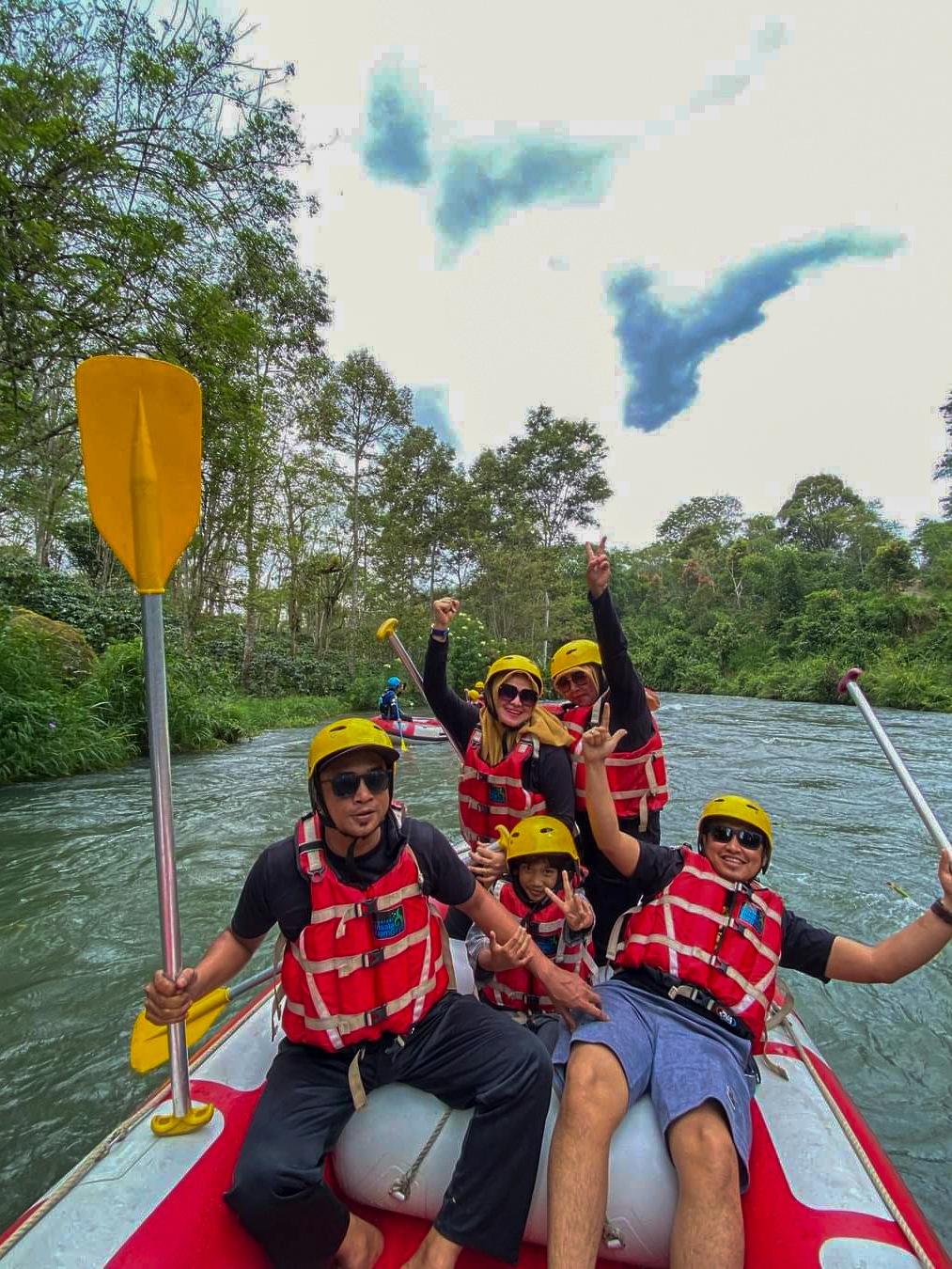 We walked along the river for several kilometers while enjoying the natural atmosphere around us. It turned out that this is rafting. I was very curious about the extreme spots here, because it turned out that ordinary spots were enough to get my adrenaline pumping, maybe because it was my first time getting on a rafting boat. even though the river water is calm, the branches of the trees on the banks of the river are also a challenge in itself when enjoying this moment, it's all beyond my expectations
Unfortunately, not long after, it started to rain, we had to stop and return to the mainland, we couldn't possibly let the children get sick, even though I myself wasn't satisfied enjoying it, but everything can be enjoyed another day, the most important thing is health. children
After arriving on land, we got ready and looked for a restaurant to eat, until when it was already evening we went home to rest our tired bodies all day playing, but this moment was very beautiful, it's rare for moments like this to happen, really what a weekend
Alright friends, for this meeting, that's all I can share, and see you next time 😊😇
---
---