BTC still in the channel.
Today's crypto market started off at a very bearish note. Lots of opportunities to short and if you knew how, you could've scalped during the small pullbacks. As always, anything I mention here is not financial advice but my thoughts and my plans on the tokens discussed. Let's head on over to BTC!
BTC Situation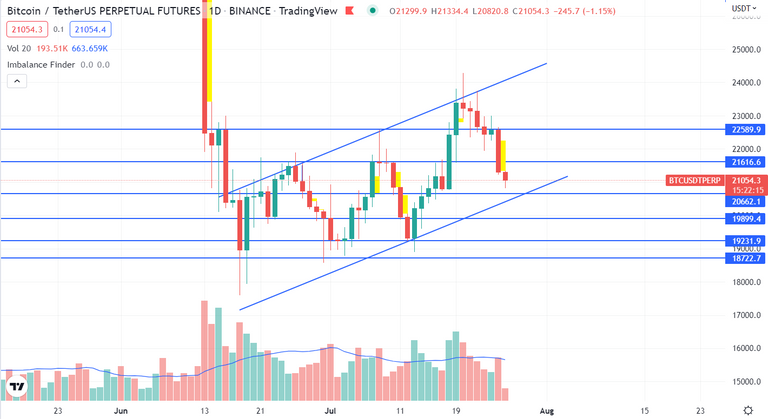 We can see that there was a continuation from yesterday's long red candle. Based on the chart, it seems it is heading to the bottom part of the trend channel as shown.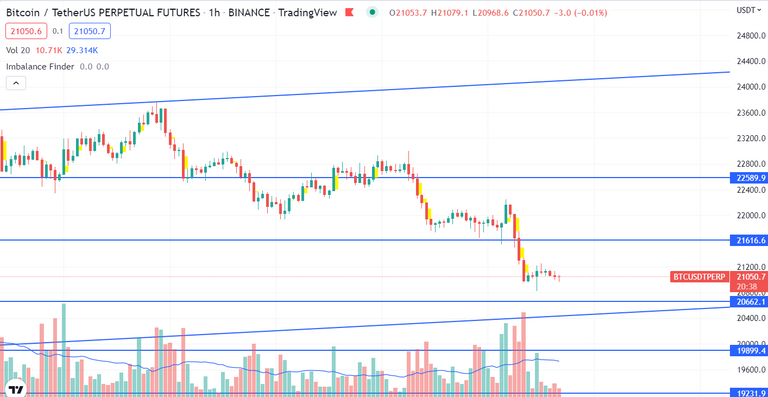 Things aren't looking any better in the hourly, as it looks like it's consolidating in the current area and we may see a fall soon. It seems like there is a potential upside in the short term but I think that there is a greater tendency for selling pressure to be stronger.
My Trades Today
FTM

I had 2 main trades with FTM. I entered on long during the break of the downward trendline, and once there was a strong rejection at the .3042 area, I shorted it. Both trades were short holds as the market was uncertain. Profit during this time was small as I really could not tell where it was going and it was in a state of limbo for me.
Tomorrow's Watchlist
BTC
Let's observe how BTC behaves as the candle closes. if it continues it's bearish trajectory, we may see it head to the sub 20k area within a month or so.
Credits
Charts taken from Tradingview.com
Pictures made using Canva.com
Posted Using LeoFinance Beta
Posted Using LeoFinance Beta
---
---