[ENG-ESP] Fractalized Angel / Angel Fractalizado
Hello!
This is Fractalized Angel.
I did a fractal with Apophysis and a winged feminine figure with Zbrush.
On photoshop I placed the fractal as a background, then used the same fractal as a texture for the fractalized angel body.
You will notice this sort of angel, like a bird, has wings instead of arms, and has no hair.
While a was playing with the render passes, I noticed a particular atmosphere on one of them and thought it would be cool to have a black and white version. Some of these render passes are very suggestive indeed!
So, I did several versions including black and white versions, one of them with softly tinted.
¡Hola!
Este es Ángel Fractalizado,
Hice un fractal con Apophysis y una figura femenina alada con Zbrush.
En photoshop coloqué el fractal como fondo, luego usé el mismo fractal como textura para el cuerpo del ángel fractalizado.
Notarás que este tipo de ángel, como un pájaro, tiene alas en lugar de brazos y no tiene pelo.
Mientras jugaba con los renderizados, noté una atmósfera particular en uno de ellos y pensé que sería genial tener una versión en blanco y negro. ¡Algunos de estos renderizados son muy sugerentes!
Entonces hice varias versiones, incluidas las versiones en blanco y negro, una de ellas con un tinte suave.

Here's the fractal which was the starting point for the rest of the work:
Aquí está el fractal que fue el punto de partida para el resto del trabajo: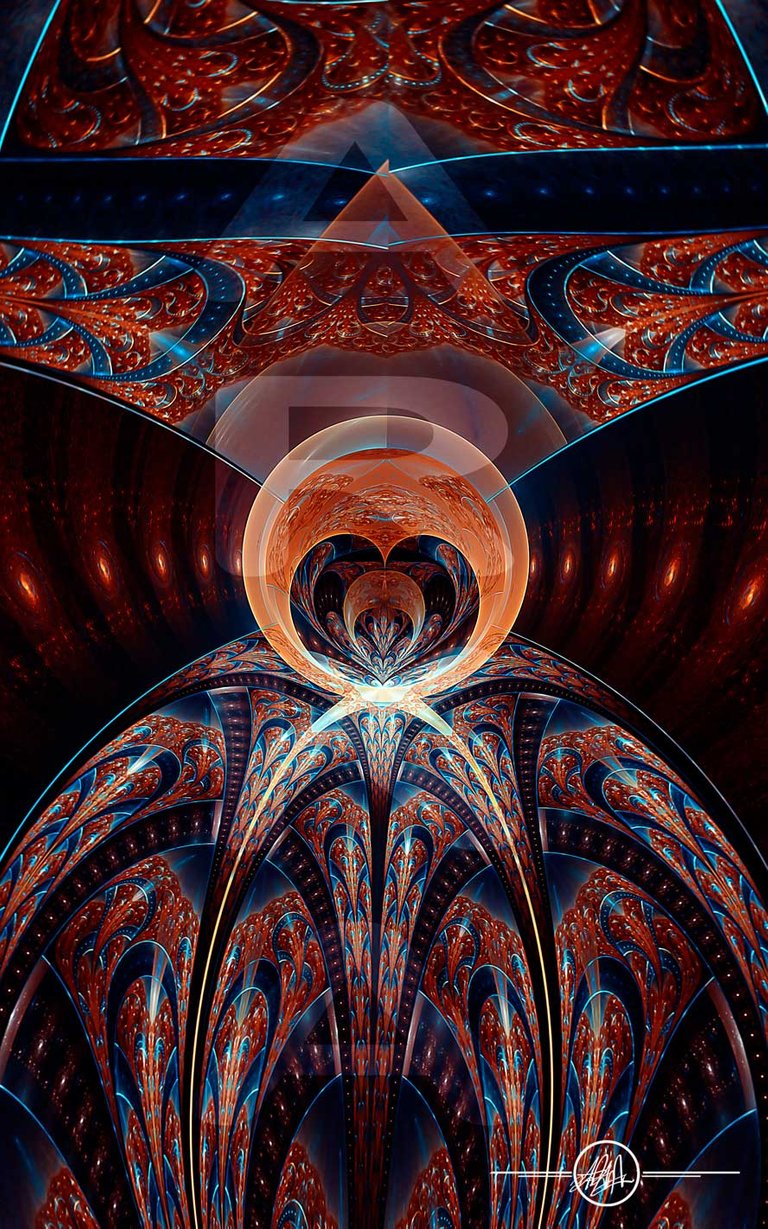 Here are the colored final results, angel included:
Aquí están los resultados finales con color, incluyendo al ángel: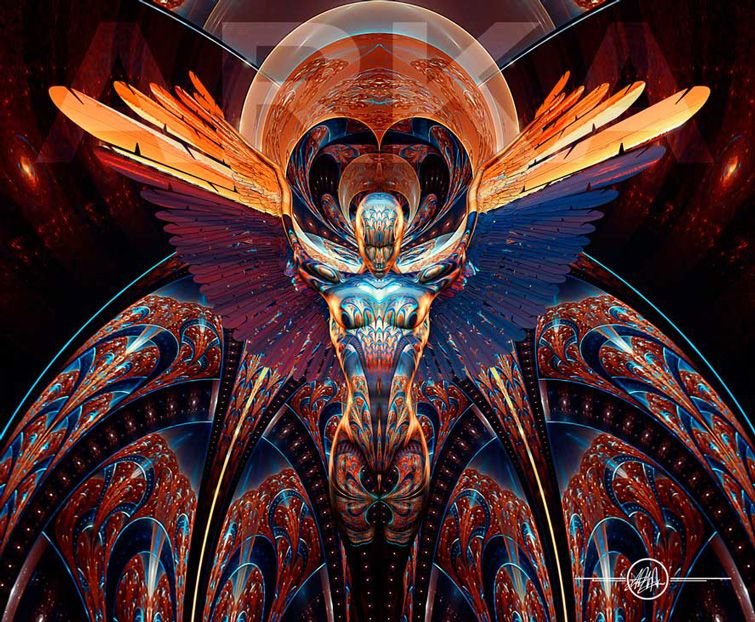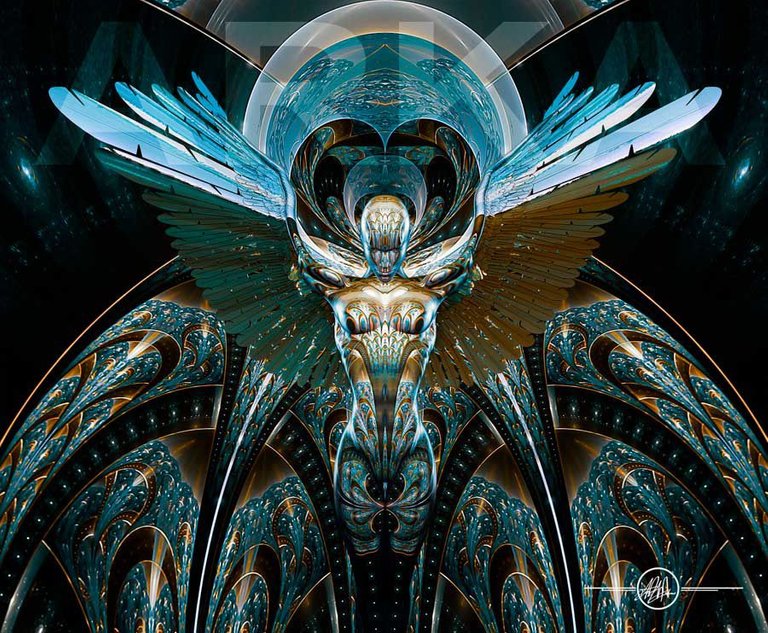 Here are the black and white versions, one of them very softly tinted:
Aquí están las versiones en blanco y negro, una de ellas muy ligeramente entintada: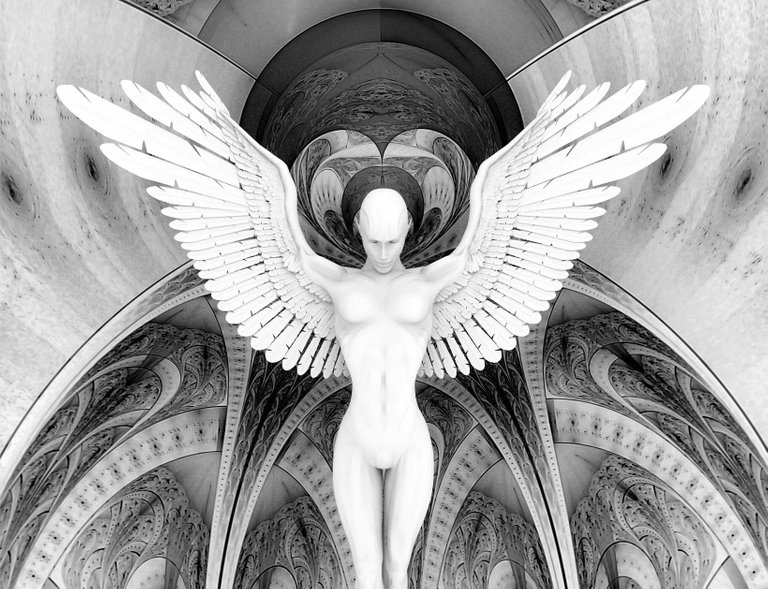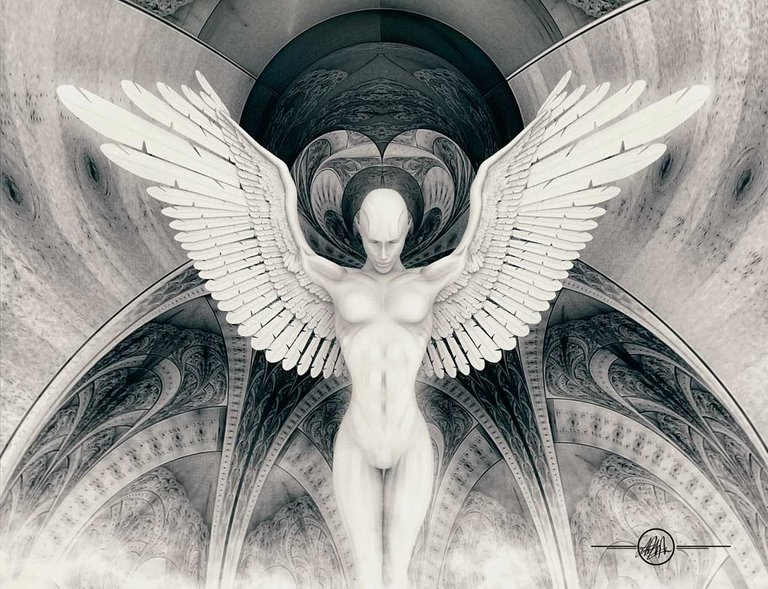 I hope you like it! / ¡Espero que les guste!

On facebook: https://www.facebook.com/photo.php?fbid=10226008592592480&set=pb.1565831384.-2207520000..&type=3
On instagram: https://www.instagram.com/p/CP3S6q8jawW/
On deviantart: https://www.deviantart.com/politeumic/art/Fractalized-Angel-890971994


---
---