Enjoy the Beauty of White Sand Beach at Batu Hill Restaurant
Read this post on TravelFeed.io for the best experience
---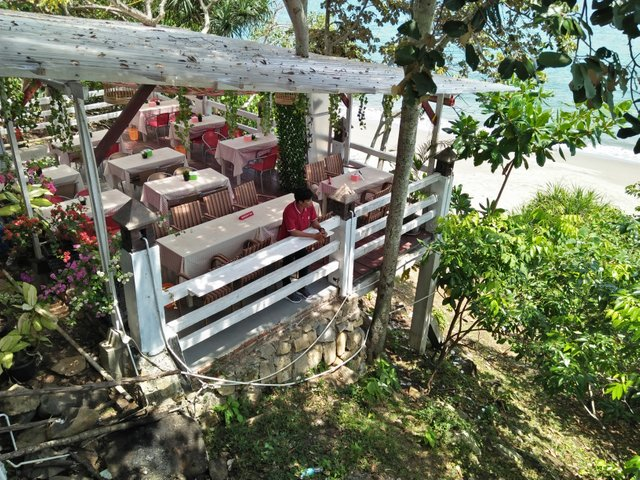 Hello Hivers ! There will always be lovely days.
I just visited one of the well-known resorts thanks to a vacation to Banda Aceh. Beautiful scenery may be found at a resort in Aceh Besar coastal region. In Neuheun Village, Mesjid Raya District, Aceh Besar, there is a resort known as BateeHill Beach. This resort is situated in a remote area with hills. Visitors must navigate a difficult route to get to this spot. You must navigate a gravel road and a mountainous area.
Only 17 kilometers separate downtown Banda Aceh from the starting point. I get here on a motorcycle, and it takes me about 30 minutes to get there. The Malahayati Harbor road is traversed on the way to the resort's site. This path is one route to travel to Ujong Batee beach in Aceh Besar geographically. Every weekend, Ujong Batee beach is one of the most popular tourist sites. because the view is lovely and relaxing.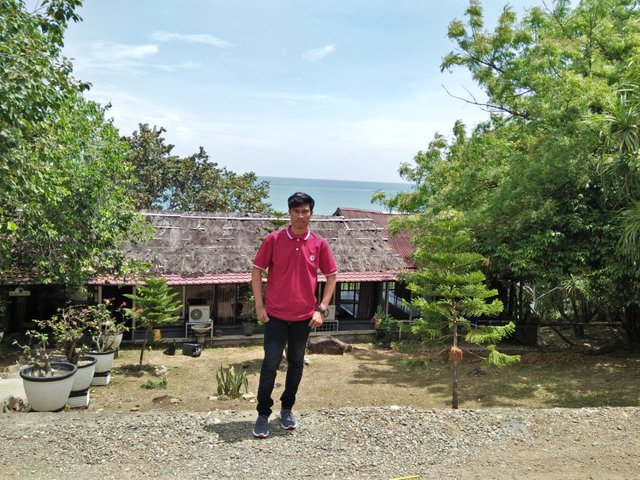 Near the major causeway, on the left, is the Resort BateeHill Beach. To reach this secret spot, it took around five minutes. Driving along the mountainous, rocky route presents a difficulty. You can park your car as soon as you arrive at this position in front of the resort. More than 50 motorcycles can be parked in this modestly sized outdoor parking area. You only have to pay a parking fee of 5000 Rupiah to enter the resort.
This resort improves services through its employees to assure visitor safety in order to provide guests a sense of security and comfort. Your attention will be instantly drawn to the stunning view of the broad ocean from the parking lot. The natural scenery and feel of this resort are really unusual. The resort is situated on a hillside that offers stunning views of the ocean and beach. Here you may experience nature spontaneously, where you can discover monkeys, birds, and some trees that embellish the shore. You may take in the breathtaking scenery of the white sand, azure sea, crashing waves, chirping birds, and coolness of nature.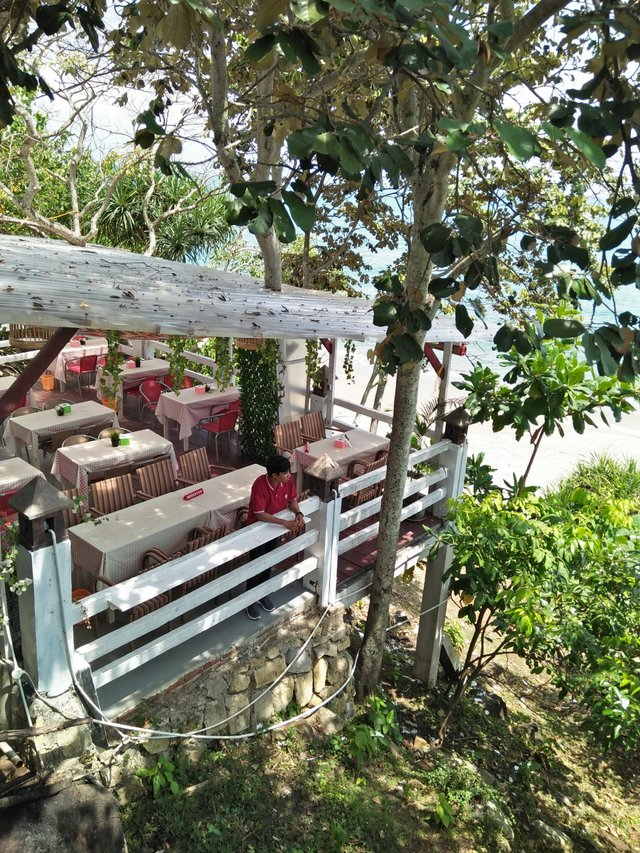 Three rooms make up this resort: a VIP room, a standard room, and a kitchen room. There are also a variety of additional support facilities, including restrooms and prayer spaces. Every service puts the comfort of the client first. When you first arrive at the resort, the waiter will welcome you and hand you a menu. The most crucial factor is friendly service from workers who act morally. While admiring the beauty of nature, you can also enjoy a variety of foods.
Grilled grouper is the most popular dish on the menu. The beach is a great place to enjoy a range of fresh drinks. Additionally, there are many munchies, like french fries. I simply got the chocolate chino and potatoes because I'm on a diet. For conferences, workshops, meetings, gatherings, or training exercises, you can also book a VIP room at this resort. Eighty persons can fit in the elegantly designed, minimalist VIP room. The menu's price is a fair and affordable standard price.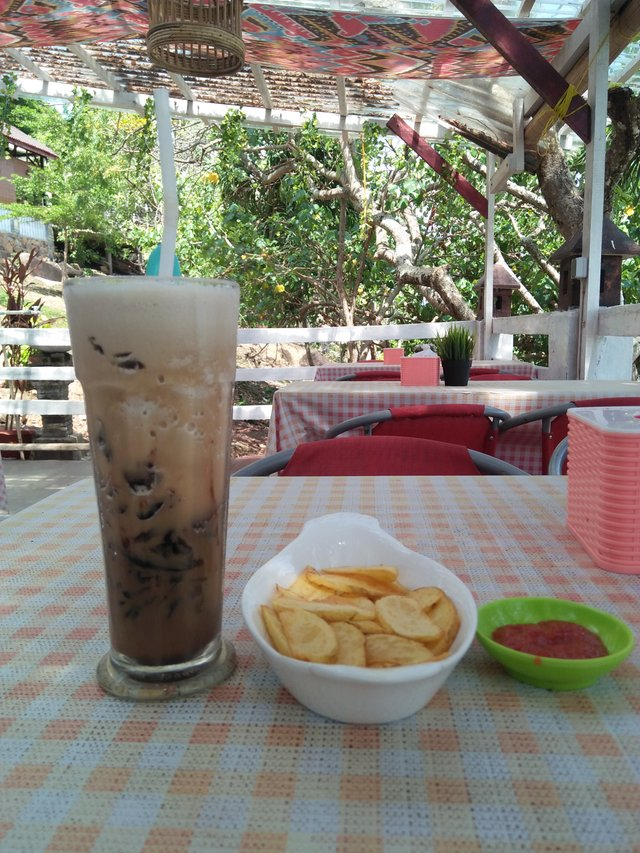 Being able to visit this stunning resort is a great blessing. I'm comfortable and content to be here at this resort. A lovely location that is ideal for relaxing while practicing meditation away from the city bustle. This tourist destination receives a score of 4 out of 5. Plan your trip now so that you can see this stunning place. I sincerely hope that you have a good holiday.
I appreciate you reading, and I hope you found it informative and helpful.
very best wishes
@ponpase
---
View this post on TravelFeed for the best experience.
---
---