My Second HPUD - Hive Power UP Day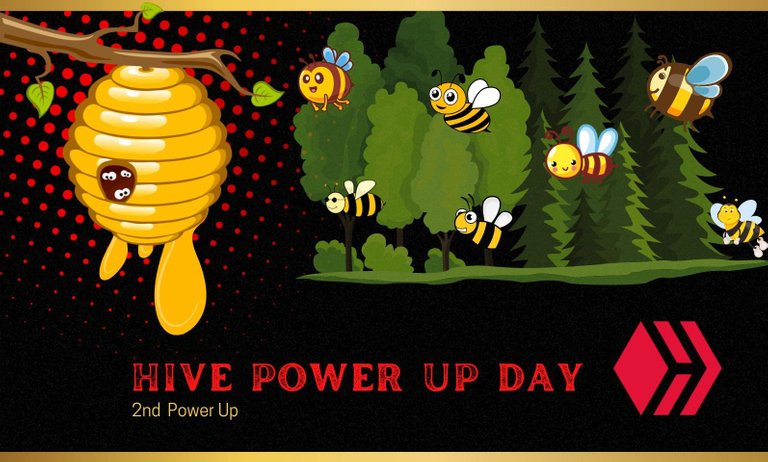 This is my second HPUD. My first time is here.



In my first HPUD this is my HP.


This is my HP now after second HPUD.
---
Hive Power Up Day - HPUD is a day where we power up Hive or increase our Hive stakes.
It also has a mission to tell others about the capabilities and benefits of joining the Hive ecosystem. Some of the benefits of the Hive ecosystem:
Can interact and make friends with various kinds of people from all over the world
can earn income in various ways by writing, making videos, singing, drawing, cooking, post your photo (food, cat, bird. etc) playing games, comment other post, upvote/like other post, following contest or quiz and many more.
And you can do all of that without leaving your house. Yes you can get earning without need to leave your house.
When you do a power up have several advantage :
You get passive income, by getting interest like when you saving in the bank.
You can vote/like other people post and got bigger earning and give more earning to the people post it.
When you do power up you will increase the value of Hive because decreased the Hive circulation make the Hive more valuable as an asset.
First i want to tell you i'm a splinterlands.com game player. Spliterlands is game in Hive ecosistem which you can get earning by playing it. I always have SPS in my hive engine and my game so this is how i do my power up :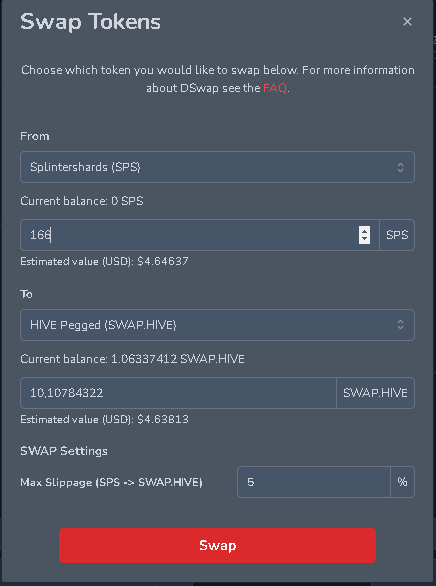 I go to Hive engine and click that swap button at the right top, I swap my SPS token with Hive.


Need to wait 1-2 minute and my Hive is ready.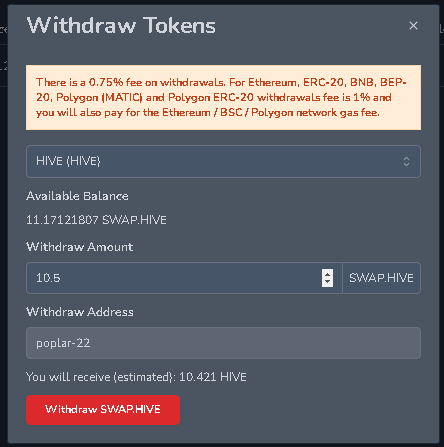 Then i need to withdraw my Hive to my Hive Keychain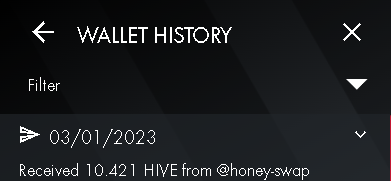 this is my wallet History in Hive keychain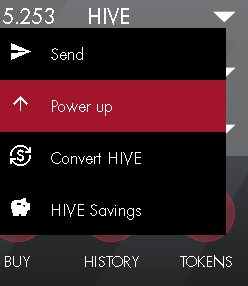 After that i click my Hive and choose Power up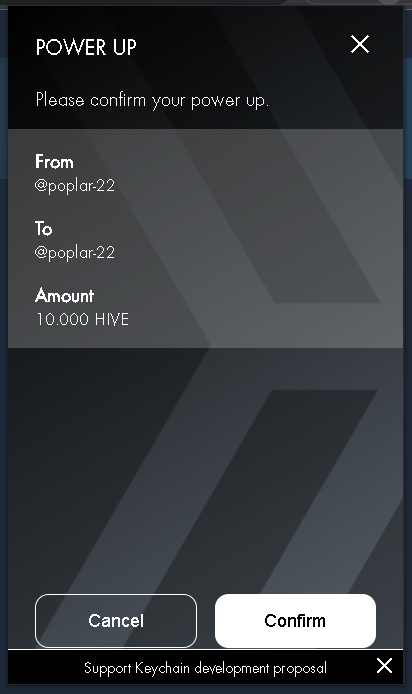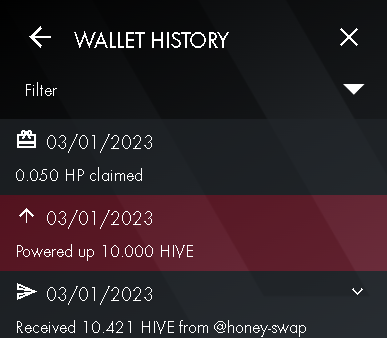 I'm done powering up.


Here what i got after power up Hivebuzz.me, the badge still not showing yet, need to wait the timer or HPUD end and i will receive the badge :


This is my achievement so far compare to my first HPUD in Hive :
First HPUD :

Second HPUD :

i'm not very good in writing but i keep trying, my goal is to write every day but right now only can achieve 1-2 post every 3 days. hope can get better result in my next HPUD.
Thank you for taking the time to read my post. I hope to see you again next month for another Hive Power Up Day. Wishing you a wonderful day ahead.
Posted Using LeoFinance Beta
---
---