CRYPTO IN THE NEWS BIG TIME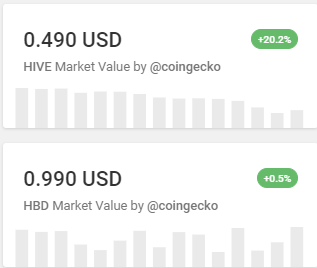 Not the way I expected to be for crypto to be on the news set. I think it is a way forward for crypto and all holders. I can see green pasture all over the marketcap except for the obvious losers. Even the co-creator understand the trust factor is gone and they may be no coming back for #UST. Speediest rise does not bring accolade for the token.
The financial market will not treat you well if you cannot take care of yourself. The same battle Terra and UST was leading, is the same battle all tokens are taking. They did a little too much posing a greater risk. The result is clear on the blockchain. Many lost and some found ways to play the system. I always wonder how all blockchain can live in harmony. I guess there is no love between them. You need to do your part otherwise you are out.
You probably read all the posts about HBD ratio to the debt on Hive itself. It is a great reminder to understand the importance of blockchain and the way it stands in time of test. Hive is not as big but not as small for us to sleep quietly. The mentality is way different due to the growth for Hive.
I see more a community feeling instead of coming to short the blockchain for a quick profit.
The crypto marketcap has lost a whooping $200 billion in value. It will come back sometimes in the future but the dent will stay around. It is all a trust now and education is key.
While I am saying that the stock market lost around $7 trillion but you will not hear folks quitting all over.
We are in a stage of consolidation, rebalance and support what bring us together in the first place. Quite a few friends called me of what to do. They want to sell BTC not knowing the true cause.
Any shaky situation bring our attention back to the dollar. No wonder why it is getting stronger.
Like I mention 2022 is a year of moving forward slowly.
You want to make move that will help you for 2023 and specially 2024.
We are all connected so take the news and plan with it.
Hive keep doing your move cause I am right behind you.
Keep vesting
Posted Using LeoFinance Beta
---
---